When was the last time you connected Korea and chocolate in the same complete thought? Just now, reading that sentence? Good, you're properly prepared for Seoul's Salon du Chocolat.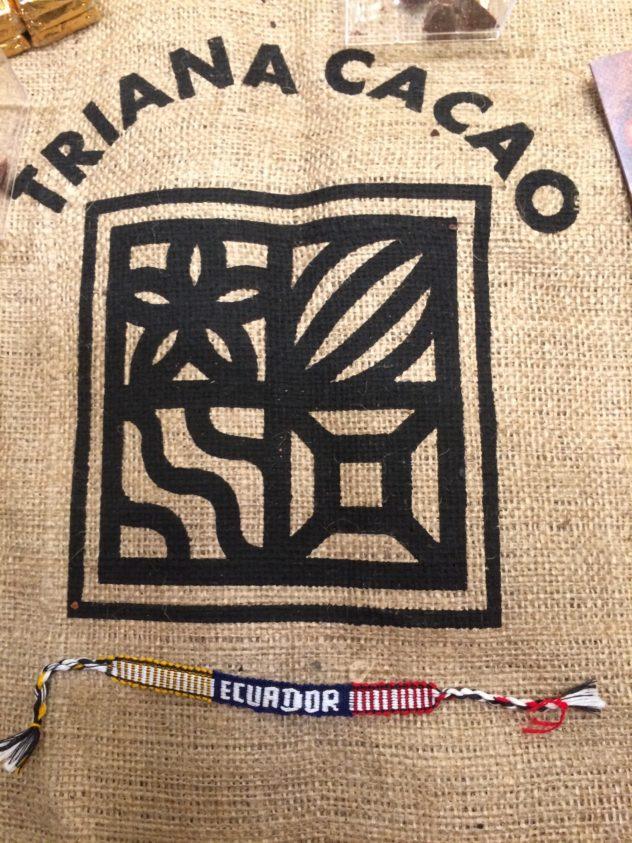 Wandering Hall D
The salon is a hectic place. It can be a very pleasant experience, though like most things in Korea, it was not quite what I had expected. I wasn't blown away; I'd been anticipating a bigger showing from Seoul's bean-to-bar chocolate scene, especially considering Korea's obsession with quality coffee. There are tons of instant coffee consumed here, of course, but most adults also frequent small cafes for a steaming cup o' quality joe. I had hoped the chocolate scene would be the same. Yet even at the chocolate festival, it took some seeking out.
Once I'd scoured each corner, I found that there where were several chocolatiers, and very few bean to bar makers. I only counted three who are operating out of the Seoul area (Chocodongi and Cacao Dada immediately come to mind), and another few which might have been based in Korea or simply owned by Koreans. There was an abundance of chocolate pastries and confections, a cake competition, chocolate-themed goods, several fair trade chocolate companies, a fashion show, a chocolate clothing competition, and even truffle-enrobing equipment.
It was all very kid-friendly and aesthetically-pleasing. I'm curious to know if there were different booths in the periphery on different days, since the variety was so spectacular. Many companies seemed to be there only to expose more Koreans to their products and gauge their reaction for future expansion into the Korean market. The portion of international participants was well over half. I was expecting more chocolate goods, but got a lot of chocolate-flavored goods.
Chocolate From Around the World
The event definitely caters to Korean tastes, but there's a nice mix of foreign elements thrown in, including three sections with chocolate and cacao products from abroad. The embassies of the Ivory Coast and Ghana and Ecuador recruited some of their citizens living in Seoul as proxies for some chocolate makers and companies from those countries. The selection from Ecuador was particularly impressive, and included a Korean company which owns some farms across Ecuador, and sells their beans to a variety of makers around the world. Several companies were there selling raw cacao beans, actually.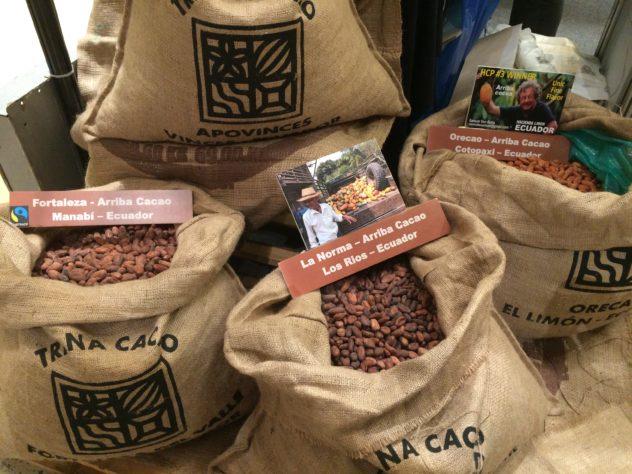 All the basic info on cacao growth and chocolate making seemed to be present in several languages. It was truly refreshing to see the multitude of cacao fruit images and coffee farmers thrown around the event space; I am a strong proponent of people constantly learning more about where their food comes from. It's for that reason that I'm so heartily looking forward to seeing the culinary offerings of Korea, including the famous tea fields in the south and the orange groves on Jeju Island.
The beauty of our food and how we transform it never ceases to amaze me, and I was very excited to see that they had both green coffee and raw cacao beans for sale from Vietnam/India and Vietnam/Ecuador, respectively. I can't wait to play around with all these beans once I get my hands on my chocolate making equipment again in a few months!
Practical Information
General admission to the event is ₩10000 a day, though the price is less for kids and free if you pre-register online way ahead of time. It's an extra ₩6000 to do a 45-minute tasting and learn a bit more about the chocolate making process. I'll check that out next year, when I have more time to spend exploring this event, held in CoEx Mall's Exhibition Hall D. Seoul's Salon du Chocolat lasts four days in January, and I am already looking forward to witnessing the growth in the next one (January 10-13, 2019).
Read about the 2018 Salon here.