I want to live a longer life at 21. On my birthday, a Monday, I did not go out and earn a strong hangover, as most Americans do on their 21st birthday (after a summer in the Caribbean, I can hold my liquor).
Instead, I went out Latin dancing, and enjoyed a very nice meal out with friends and family. I'll have a crazy birthday one day, but for now I'm just enjoying being able to go to my local grocery store and pick up all of my favorite foods in one trip (or at all). In terms of picking & choosing in other parts of my life, I've been able to do so for all of my solo travels thus far, especially in Cuba, and that is something I actively try not to take for granted. As a 20-year-old, I found myself growing a lot, as a person, student, chocolate maker, traveler, and a teacher! My understanding of the world around me is always growing, as well, and I look forward to growing my outlook further in 2017.
When I think of this year of growth, I have so many good memories to reflect upon, and interestingly enough, most of them involve dancing and fabulous food. Along my journey, I've picked up amazing friends, some of whom drag me along for the ride and others whom I pull along! This year I have tackled huge mountains. I saw salt mines in Peru, visited Machu Picchu, met interesting chocolate makers, started making my own chocolate, improved my Spanish & graduated from University. If that wasn't enough, I earned my certificate to teach English and achieved my long-held dream of visiting Cuba!
New Countries Visited: 6 (Ecuador, Peru, Dominican Republic, Belize, Mexico, and Cuba).
Theme Song: Mariposa by Yailemm and Zilence. I absolutely could not stop listening to it all year, and I'm still a bit obsessed.
Most relevant Quote: "You are not always who you think you are."
Best Book I Read: The Butterfly Garden by Dot Hutchison. One of the best books I've read, period; it doesn't give anything away until you least expect it, and the surprise ending was actually a surprise.
Favorite Picture I took: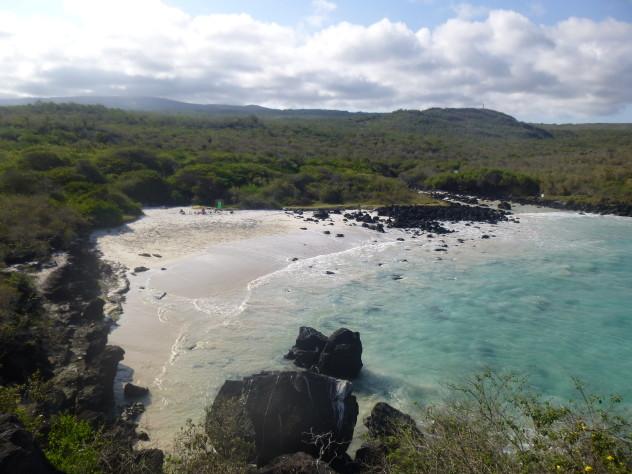 ---
Goals for age 21:
Live slower. Live in the moments I am lucky enough to experience, because even the bad ones have something to teach us. Cuba taught me patience, and as counter-intuitive as it is to make such a thing a goal, I will strive to continue building a life for myself which is not constantly plagued by the desire for the next grand adventure, living through dull moments only to savor the bright ones. All moments deserve to be savored, whether the flavor suits you or not. Unfortunately, this is definitely still something I have to work on, especially in the summertime, though I was definitely on a roll there for a bit in terms of living in the moment.
Live abroad by myself for at least 6 months, settling in as you just can't do during long-term travel.

For example,

go hiking with 8-year-olds.
Travel to 5 new countries.

(I saw South Korea, the Philippines, Hong Kong, Macau, and Cambodia)

Learn Korean to a basic conversational level. I feel confident that I can very basically converse.
Party in Gangnam, a legendary neighborhood of Seoul. Coming December 2017.
Watch the sunrise over Angor Wat, preferably with company. Coming August 2017, once I'm already 22! I think it half counts.
Ride

an elephant

and love it forever (ethically-chosen, of course). I am changing this to "play with monkeys," and delaying it for a few years, but I'll keep this up there to remind myself of past & inevitable future ignorance.
Visit an Asian cacao plantation during my travels outside of Korea. It hasn't been possible yet, so it's now a goal for Thailand, though possibly not until Sri Lanka/Bali 2019. Seeing cacao drying in the sun along a dirt path in the Philippines was not enough!

Ride a

motorbike (sideways for a block in small town Ecuador doesn't count).
Be more assertive. Ask people to dance even (especially) if I'm in a new social situation, and do not ever look at the floor when dancing. Ask when I don't know what's going on. This will help when moving to the other side of the globe.

I've definitely become more assertive, though it did not really happen overnight. Slowly, when I came to Korea, I just stood up for myself and spoke up more, especially when I was uncomfortable. "Saving face," as they call it here, just isn't as important to me as feeling safe and comfortable with a situation. This is indisputable proof that I am growing into that self-confidence I've always had and never acknowledged.
*Updated July 2017. 5/10 is not great, but who cares!? I feel great about what I accomplished this year, and I will be focusing a lot more on my mental health in this coming year, though I am 100% excited to head to Cambodia in early August! And to come back home to Korea and continue chocolate making.