It's sort of hard to believe that twenty-two is already over. As I post this, I'm on my way to catch my flight to Alaska for a ten-day trip with my dad, one of the most vacation-oriented trips I've taken since last spring.
Over the years so many people have called me brave, for moving to another country, for traveling, even for learning another language. But this truly baffled me up until this year, while I was 22. Not only did I become semi-skilled in navigating the world of online businesses and marketing, but I improved my Korean and my general people skills. I started seeking to see things from others' perspectives. So while I still don't understand why the idea of regret seems to not even factor in most people's lives, I can also respect that it's in no way my place to tell you how to live. All I can control is my own time. So I have.
In just one year I've taken this site from one I was embarrassed to share with close friends, to one I've made business cards for and started building a brand around. It's taken away my meager social life, but I feel confident that if I spend 23 continuing down this path, I can achieve my goal of making a living off of it. The money side has yet to be determined… But I know that as long as I'm pursuing the thing that truly lights a fire under my ass, something I'd be building even if I had all the money in the world, I'm doing it right.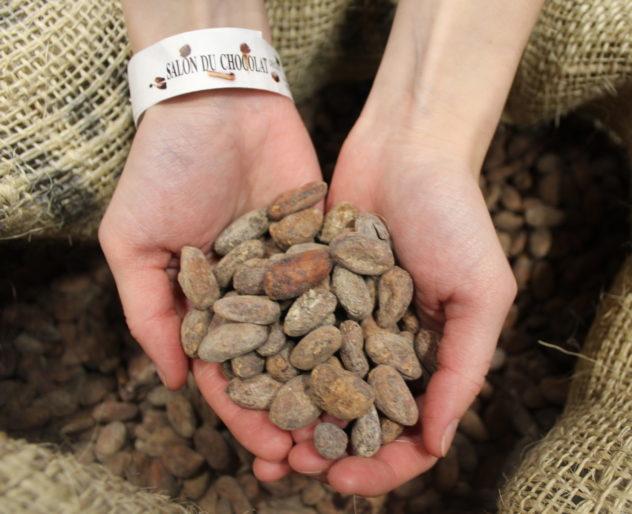 My Favorite Parts of 22
In no particular order, these are some of the events and accomplishments I've been most proud to have taken part in this year.
Meeting up and connecting with chocolate lovers around the world, some in particular (they know who they are)
Visiting Vietnam, a long-held dream of mine, and another cocoa farm
Building this site into something I'm truly proud of, a task which took well over a thousand hours and is very much still in-progress
Figuring out the why behind all of my choices so that I can make better ones, basically meaning that I've achieved some level of self-awareness
Starting my Youtube Channel & Podcast in order to pursue that why
Deciding on when I'm leaving Korea, which was a topic of much internal debate (and sort of still is)
Seeing Angkor Wat at sunrise & sunset
Thai, Vietnamese, and Cambodian food. Just, all of it.
On that note, beaches in southern Taiwan and Japan. Just stunning.
Completing several chocolate swaps with fellow craft chocoholics in faraway countries
Finally traveling with my mom (in Japan)!
New Countries Visited: 4 (Taiwan, Thailand, Japan, and Vietnam)
Tattoos Added: 1 (a compass, matching with my older sister)
Theme Song: Sangria Wine by Pharrell & Camila Cabello
Best Life Inspiration: Gary Vee's Youtube channel
Favorite Picture I Took This Year: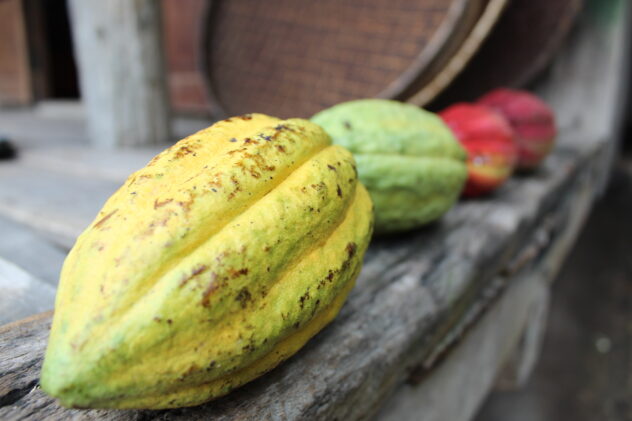 ---
Goals for 23
These tangible goals help keep me focused on the next experience I want to have, or how to spend my free time in a more intentional way.
Many of my goals are very business oriented. So I'll lump them all up at number one, and assess next year how many of these metric and number-oriented mini-goals I can check off, as well as how well I did with providing the value & community that I cultivate here on the site. These are essential to my goal of chocolate world domination. BWAAAAAHAHAHAHA!
On a related note to the above, just as I have mini-goals because I know I can't achieve my big goals in just a year, I'm also working towards becoming a mini-thought leader in the craft chocolate space. I spend all of my free time building up my skills and knowledge in the industry, and I'm working for it. So hopefully others will acknowledge that, as well; not verbally, but in the back of their own minds. Yes, I also realize that this is in no way tangible.
Fix my posture. I've been saying, I believe, for both of the previous two years that I wanted to look up more the next year, but instead I got the beginnings of scoliosis. Mostly I blame the lack of rock climbing in my life, but it's also valid that I look down when I type and have terrible posture when using my computer (which is all the time; my side hustle is online, after all!).
Learn to type without looking. I currently use 3 fingers to type and have started spending an hour a week practicing touch typing, but I'll be stepping it up later this year, after the big USA trip I'm on right now.
Become comfortable with video planning & editing, and just generally hearing my own voice. It's essential that if I want to get my words out there, I'm comfortable speaking in front of others!
Latin dance an average of once a month (or more), and go to at least two Latin Dance Congresses. This is the best cardio, and I'm bombing in that sphere at the moment. Bachateamos~.
Visit 3 more cacao plantations, even if all of them are in Hawaii (though I'm hoping to also visit some in the Philippines)!
Do 6 more chocolate exchanges before leaving Korea.
See a volcano up close. I plan to be in Hawaii for 2 weeks in February, so this needs to finally happen!
This is a repeat from last year, though I have grown on this front: Be more patient with people. I'm annoyed too easily, and often it's simply my ego unnecessarily putting my needs first.