The Dominican Republic is a beautiful and culturally-rich place, as most are. But my experience there was made markedly less fun by the other tourists around me. I had the same experience in Mexico, and later on in Cuba. I may have had a better time if I'd taken a Yucatan road trip or headed further inland to cacao farms, but alas, the schedule rules us all.
In the end, some people just don't care where they are as long as it's sunny & the beach is white. But still others are in it for the hidden gems and local culture. Which sort are you?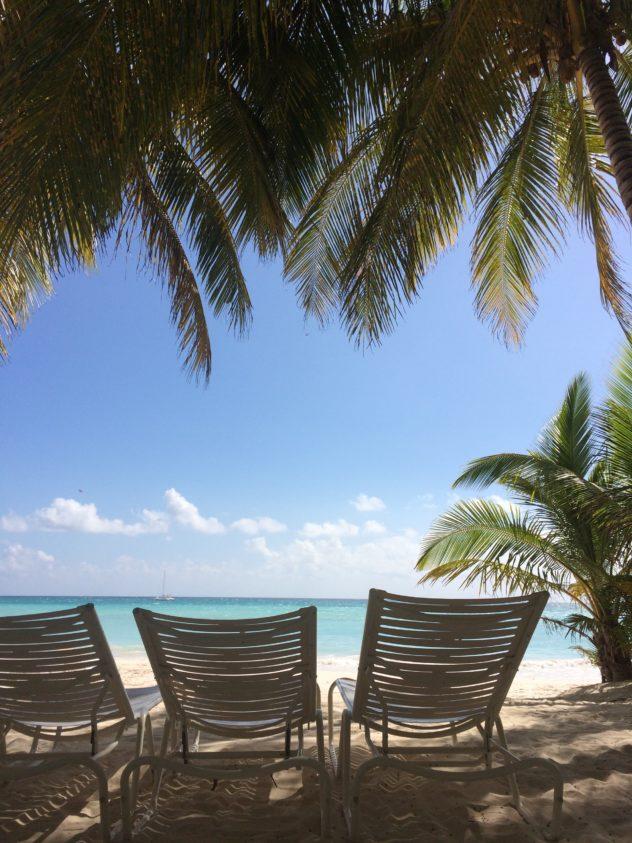 Foreign Experience in the DR
While the beach was certainly beautiful, others' rampant ignorance really colored my experience there. It saddened and angered me, as well as deeply frustrating my friends and I. For the most part, this ignorance was shown by other tourists.
Obviously not all tourists were nasty or naive, but some of the people I met or overheard while there said some horrible and oftentimes very incorrect things about the country. Namely that it's wasn't safe to ever leave their hotel/resort/rental or that the best thing about the whole country was the cheap shopping, or probably most ill-informed of all, that they knew how to "fix" the island nation after a few days there.
After a few weeks in Mexico, I need to say something to these and other aspiring Caribbean vacationers. So let's talk resorts, not all of which warrant condemning; always do your research. I have now seen the same things, many times even the same exact resort chains, in Mexico and Belize, in addition to the DR.
They are taking up coastline and pissing off local residents to no end; in Mexico some of them are even trying to privatize what are legally public beaches. I have no doubt that it's the same deal or maybe even worse in my next destination of Cuba (it was).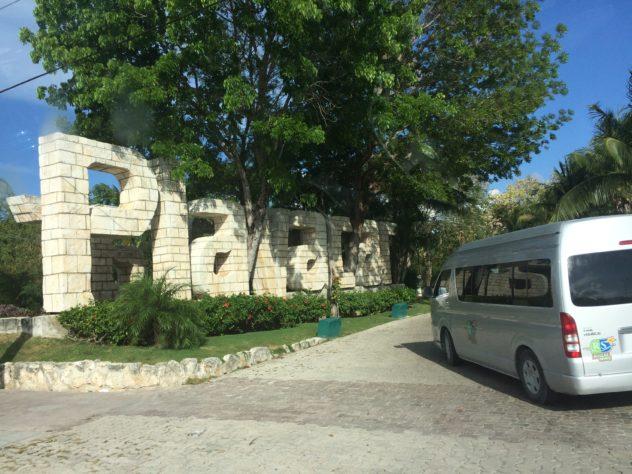 These massive shows of wealth on exclusive resorts leads to a jaded and misinformed local population, sometimes bused an hour or more into the resort town by their employer, yet still not making much more than other locals, though tips often make up for that. Otherwise, what's the appeal? Having worked in the service industry, I know that dealing with trying to please strangers all day, much less six days a week, is stressful and constantly tries your patience.
Even if guests are all complete angels, the sheer amount of responsibility on your shoulders wears down on you. Tourists are also much harder to work with because most of the ones who visit resorts don't speak the local language, in this case Spanish, increasing their apprehension towards the local culture beyond the material goods that can be brought back to show off that we left. We went somewhere with a thriving culture— though we didn't actually interact with it; that could be dangerous.
What's Wrong with Resort Tourism
Yet in my short experience visiting Punta Cana, not a big city nor a place where many locals actually live, local people were very helpful. The knowledgeable host of our inexpensive Air BnB there immediately had three recommendations for us for going dancing on a Friday night: Líquidos, Batu pub, and Soles (most everything is closed on Mondays in the DR— you've been warned!). I had a wonderful time in the DR overall.
Although I did not personally spend time in an all-inclusive resort, as they cost hundreds of dollars a night per person, my older sister did. "Three days in a resort was plenty" for her; "everyone in that place looked like they were going to vote for Donald Trump." There were drunk teenagers everywhere, and an apparently high lack of knowledge regarding Dominican culture, the Spanish language, the history of the Americas, actual Caribbean food, etc.
The best example of this isolating culture I can think of is Coco Bongo, which upon further investigation actually only has three locations, the only one I haven't seen being in Cancun. After seeing it in two countries, I honestly thought it was a resort of sorts with locations across the Caribbean, but after some research I have ascertained that it is basically one giant western drinking party with constant entertainment and little to no local flair, beyond back-up dancers.
The entrance fee? A mere $80USD, an astounding price considering that, at least in Playa, one can buy food or accommodations for a week with that money. Heck, a 750ml bottle of rum only costs seven dollars at the supermarket! But to each their own.
Going somewhere like that does not make you a bad person, but it does take up a night (and probably the next morning) of your vacation with something you could easily find in a big city like New York or L.A. (admittedly a much more expensive vacation). The line out of this place on a Friday night is ridiculous, however, making a person question why you would even try to be a good representative of the U.S. when all that most people see of tourists is rowdy drunk teenagers.
Creating & Confirming Tourist Stereotypes
The polite foreigners who stack their plates after a meal are forgotten in favor of the 19-year-old doing a bad mariachi impression. You just melt into that crowd of stereotypes. In fact, I would compare my current city of Playa Del Carmen to Los Angeles, except closer to the equator.
There are lots of Mexicans speaking Spanish, Americans speaking English, abundant shopping, nearby beaches, tacos, air conditioning, Western food options (& prices), people trying to sell you anything you are looking for, etc. I can't even imagine Cancun if Playa is widely thought of as "quieter."
But back to the DR. On our last day there, a concerned Venezuelan man on the bus asked me about Donald Trump. Then he admitted that after the people he had talked to thus far in the country, he thought that the US was doomed to undergo a situation similar to what his country is suffering. He apparently had mostly talked to resort-goers, who seem to be more sheltered types of people in general (though of course not all, and not all resorts are horrid).
For example, it was a huge half hour pain just to pick up my sister and our friend from their particular resort to head to dinner as a group; that's how determined they were to keep any and all others out. Or if you look at it another way, to keep the resort-goers in. It's completely insulated.
When Tourism Hurts
This is what the locals see and experience of tourists, and what they relay to their friends, such that a large portion of the people seemingly rightly assume that all tourists act like this. They assume we are all unimaginably wealthy and willing to waste it away with them.
Prices are jacked up unreasonably for all, even those who wanted a simple vacation or were really interested in Dominican culture or can't afford to spend three to ten times as much as the locals on basic goods (albeit sometimes fairly, as foreigners will always pay a bit more for some of the basics, and you should work some of this into your budget).
I realize that these countries now economically depend upon tourism, but there is a more ethical way to go about supporting the local economy (hint: it's not by spending a thousand dollars a night for your teenagers to get drunk in a western-owned palace which just happens to be on Mexican soil). If you want name-brand anonymity and the vague threat of Spanish, there's always Miami.
My host in Mexico has told me that the Mayan Riviera is now the fourth most-visited region in the world, behind only the countries of the U.S., Spain and France. Outrageous numbers of tourists come here, unfortunately many of them only to party and paltry few of them for some local interaction. Many were allured by the cheap airfare and the country's ancestral beauty and thriving cultures. Yet all of these can be near impossible to access in any authentic way if the infrastructure isn't maintained because tourists head straight to the party hot spots.
Right now, none of my English-learning students are actually from Playa Del Carmen, and all of them are in our classes because they need to be familiar with English for work, and to get ahead in Mexican society. It's the language dominating in Asia because of tourism, and therefore Latin America, and likely eventually Africa, as well.
The takeaway I hope you get from this long post is to travel responsibly. All-inclusive resorts are not the best way to actually experience a country, and I would not stay in one in the Caribbean in particular. In other countries it's easier to get off of the hotel-wrought path and see more of daily life there, but in this little slice of heaven, such action has become highly discouraged.
Have you ever stayed in a resort? Why would YOU recommend it?