Castro's death has changed everything for Cuba. I was talking to my sister on the phone just now, chatting about her Thanksgiving the night before, and and she casually asked me if I had heard the news that the elder Castro had died. I didn't believe her; I thought she was joking. But alas, no. It was announced just hours earlier that the famed founder of the revolution had passed away at 90 years old. I was shocked.
The Multi-Faceted Reaction to Castro's Death
Cuba has just been through a quite devastating hurricane, which hit particular hard on its eastern coast. Now they've been dealt yet another blow, with the death of their beloved albeit contentious leader, a surprise despite his advanced age and known health issues. Though I'm sure there are some raging rum-fueled celebrations happening in Miami right now, many Cubans are in mourning.
We all knew it was coming, but death never fails to be greeted by at least a mite of surprise. I can picture the tears flowing down the faces of the millions who grew up with and looked up to this man as the leader of their freest world, the only one they had ever known. All of that has shifted now, in a way I cannot even begin to understand. But communism has not disappeared.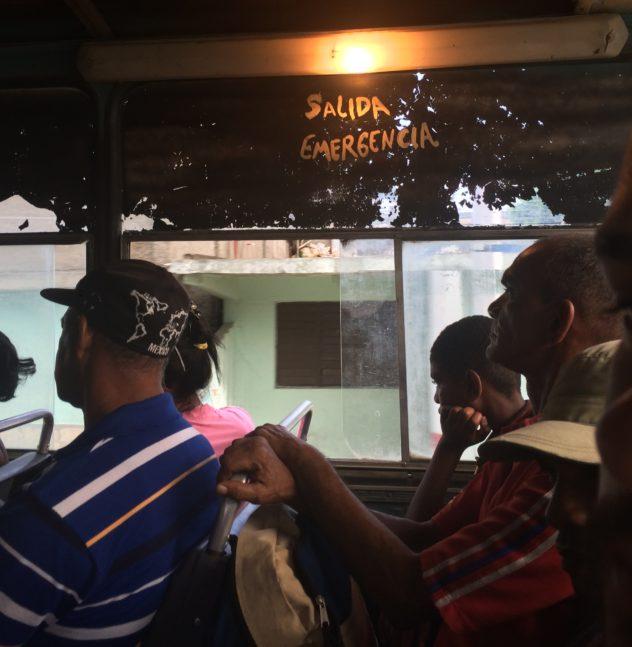 Communism is Not Dead
A common Cuban saying is that "life is bitter enough," and I heard this drop from the mouths of a dozen or more people during my travels there. It's a dry quip which passes itself off as the reason why they eat so many sweets and why the sugar trade is still so important there. In Cuba, the good mixes with the bad and the tiring for a balance that's nowhere near perfect or even good enough, especially for the Cubans themselves, but which has its own appeal.
This is a place for couples on vacation, for well-off people with no qualms about paying fifty times the going rate, forming long lines, and enduring stares of jealousy. It is also for those who embrace anyone they meet as part of the family, see a street corner and recognize a potential party, and enjoy dancing to live music late into the night. There is such rich culture here that is is easy to be swept away by the romanticism of hot and sweaty Havana nights. But I repeat: communism is not dead.
I don't want this to be a bashing of Cuba, because the country has experienced more than enough of that over the past decades, but I think that current rosy publicity of how life is experienced there needs a prescription update. I'm all for looking at the bright side of things, but I also think that people should be able to hear a variety of perspectives that, honestly, will never be all positive. The negatives often hide in the feeling of a place, sometimes quite literally, like the tightening in your chest when your asthma acts up for the fourth time that day. That is hard to translate in pictures or even with the most vibrant of words, though I'll try my best.
Communism is, by Definition, More Than One Person
Looking through my notes from the end of my trip, by the time I was a week and a half from leaving, I just needed a break. Yeah, a break from my vacation. It had become stressful; there was always something I wish I had had, and although this is generally part of traveling, in Cuba it goes further than that. This was a bitter taste of Cuban life, and it was a cup that I almost wish I had ignored by simply continuing to sip the tourist cocktail.
There's a harsh undercurrent to it all, in particular for the Cubans themselves, because they know that there is an entity responsible for this dearth, this palpable lack, but they are powerless to change things. And this government lives on despite Castro's death, because like their beloved revolution, it is bigger than just one person.
Many Cubans are fine with their lives in general, just as all people eventually accustom themselves to their surroundings, but all of them want for something, and not all of it is of the tangible sort. Freedom is a word seen painted all over the country, and you would think that the people really feel that's what they're fighting for until you get a hold of the tired fear in their eyes.
The rage they so often just let waft away with the breeze, because what's the point? Having suffered through a sip of it yourself, you hear and truly understand their apologies that they can't help you circumvent the hair-pulling bureaucracy; that's just the way it is for everyone. No es fácil.
Cuba is Beautiful, But Never Fragile
I remember distinctly how excited I was for this trip, laying on my bed last winter just as I am now, dreaming of the image of Cuba I was hit with on all sides. And I experienced that lively and lovely Cuba, of course, I really did. But there is so much more going on than that, and it is insulting to just ignore the hard parts, or feel surprised because nobody told you about them.
So I'm telling you now, here, that like every other country, Cuba has a lot of bad parts which refuse to be swept under the rug. They will not and should not be ignored, same as the good parts. But maybe there will be further easing of the constant tension, allowance of change, as Raul Castro's regime can quietly close the door on his brother's nearly five decades of dictatorship.
As I metaphorically wave goodbye to a man who never meant much to me personally, but has affected many people I love, a crooning voice is dancing around my head. A man is singing Cuban son music, and I'm sitting in my cold Korean apartment, eyes closed, remembering lively warm nights walking the streets of Old Havana.
Not all of my days in Cuba were great, but more often than not they were unforgettable. Right now I'm worried about what this change, though the shift in power to the younger Castro occurred a decade ago, will mean for those beloved streets and the people who inhabit them.
Have you ever wanted to visit Cuba? What part of the country attracted you the most?