Are you thinking of volunteering in South America? Why not volunteer in rural Peru? The options for improving your Spanish and immersing yourself in a unique culture are endless, and on top of all that, it can cost as little as $300USD per month.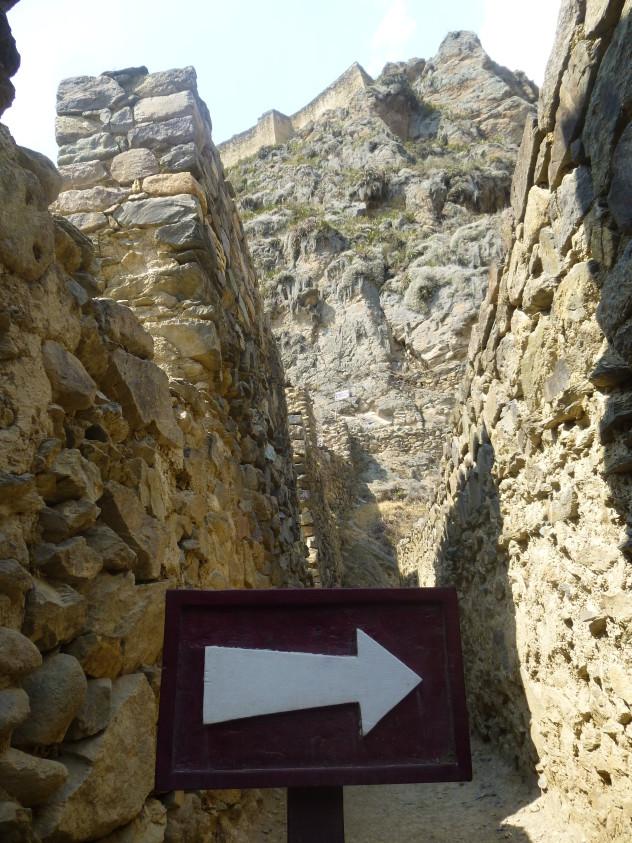 Keeping Track of Spending
After returning from Peru in December, I missed so much about it, from the people to the fashions to the breathtaking scenery, and especially the food. But I'm not gonna lie, traveling is expensive. In fact, it can still be expensive even if you're volunteering abroad. Enter: budgeting. Something I found immensely useful for budgeting during my travels was my email, as well as the note app on my phone. I love the drafts and the sent email folders of my email, in particular.
I was looking through them the other day and I stumbled upon an old email from December, which showed all my spending in Peru. I used this tool to maintain my budget while abroad, and I really recommend that others do, as well. While volunteering in Ollantaytambo, Peru, I kept track of my spending in this manner, which allowed me to look back on it all afterwards and see where I could improve my spending afterwards.
Budget
At the time, the exchange rate was about $1USD = s./3.2, depending on where you obtained your USD or soles from. I very highly recommend taking out USD and exchanging them at casas de cambio, whichever one gives you the best exchange rate. Another option is withdrawing straight from the ATM, though this only makes sense if you withdraw large sums at a time. Peru is largely a cash society, however, and American dollars are often accepted for big purchases. Note that bills which are damaged in any way will NOT be accepted!
Food outside the home: ​s./758.1 (About an equal number of touristy meals and local meals, but one costs four to five times more than the other, and that's reflected here; a good chuck of this was spent on delicious street food, as well.)
​Groceries: s./​261.8 (Mostly fresh fruits and vegetables, but also staples like rice and flour and milk.)
Bottled water: s./41.1 (I tended towards the huge 5L bottles for 3 soles, for the house)
Incidentals: s./262.5 (Things such as a toothbrush, haircut, chocolate, postcards, etc.)
Transport: s./​79.1​ (All done on colectivos.)
Saldo: ​s./4​0 (10 soles worth of recargas at a time, because after thirty days they disappear from your account, like in many other Latin American countries.)
Week ​1 ​TOTAL: s./236.3
Week ​2 ​TOTAL: s./168.5
Week ​3 ​TOTAL: s./164.5
Week ​​4 TOTAL: s./1​0​6.7
Week ​​5 ​TOTAL: ​s./138
Week ​​6 ​TOTAL: ​s./164​.​1​
Week ​​7 ​TOTAL: ​s./168.​3​
Week ​​8 ​TOTAL: ​s./29​6.​2​
TOTAL: s./1442.6 (~$450USD)
My Volunteering Experience
The place at which I worked was open daily and had internet for me to use, so I never had to go to an internet cafe. In my village it was 2 soles ($0.60) per hour of internet, so it's not super-costly even if you spend several hours at a time there. And my house had pots and pans for me to use, as well as a gas stove top and a fridge; all of my cooking utilized both of those and nothing else, so my costs take this into account.
I probably ate out at a tourist or local restaurant or purchased prepared food 4-5 times a week, and only went to a bar twice, so alcohol got filed under "incidentals." They provided me with free housing and 6 soles per day I worked, to spend on lunch that day. 5 days a week, I worked 5 hours a day, roughly equivalent to a part-time job in the US. So what I spent of my own money was a bit less than shown here. I also bought some gifts, which I did not count here.
Another thing I kept track of over the weeks was the number of times that week which the taxi drivers in my village asked me "taxi?" Grand total after 8 weeks? 25, without any counted during the last two weeks, likely just an error on my part.
Observations on Peruvian Culture
​The soup is all the same​, seriously. They use the same spices to flavor them, so even if they have different names and slightly different ingredients, the overall impact is ridiculously similar. If you don't like one, you probably won't like any of them.
Endless mate teas​! Seriously. And they're all good and sweet, from what I can recall.​
There is a lot of slang that I adopted while in Peru, as well as several phrases. Some of the more appropriate ones are: "Miercoles" in place of curse words, an outraged "Cómo que…?!" before anything someone says which confuses them, and imploring "Invítame" o "me invites" for anything they wanna try​.​
​Peruvian men basically only dance if ​they have a beer in ​thei​r hand​s​, and can pass it off as an accident that they happened to be moving their hips; I did not once meet a man who genuinely enjoyed to dance unless they had a beer/Pisco on hand.
Potatoes and rice are both requisite aspects of a meal.
I hope this helps with your own trips to Peru!
Have you ever been to South America? Where was first on your list?