The Korean people love a good cup of coffee, which is why you'll quickly notice on a trip to Korea that there's a café on nearly every corner. Seoul alone has more than 18,000 coffee shops! Koreans also have a rising sleep debt due to their fast-paced lifestyle.
As a result, locals always keep Korean stick coffees on hand to keep up with the daily grind. In fact, Koreans drink an average of 12.3 cups per week, and is the only Asian country that prefers coffee over tea.
Even though most coffee connoisseurs don't think anything 'instant' qualifies as real coffee, most of the best instant coffee happens to be in Korea. Brands like Maxim Gold and Ediya Coffee really take the time to know what their consumers want, and produce flavors that taste just about as good as instant coffee gets.
Korean Coffee Culture
Even though coffee is beloved in Korea, it's still relatively new amongst locals. Tea was the big thing historically, so when King Gojong tasted coffee for the first time, the popularity spread like wildfire amongst royalty.
Its popularity grew even more after the introduction of instant coffee to Korea in the 1980s, and since then, people have developed an unspoken rule to drink instant coffee after meals. Currently, South Korean instant coffee holds the highest number of retail sales in millions, followed by roasted coffee, and instant roasted bean coffee.
As for the raging café culture locals currently enjoy, its origins can be pinpointed in the late 90s, when Starbucks finally opened shop in Korea. As the years passed, various themes were developed to capture the eye of locals and tourists alike.
Some of the popular cafes have interesting activities and unusual themes that are perfect for dates, or house unusual animals (like sheep and racoons). Even though the recent pandemic slowed the coffee business down, the Korean coffee game was still strong thanks to the dalgona coffee trend.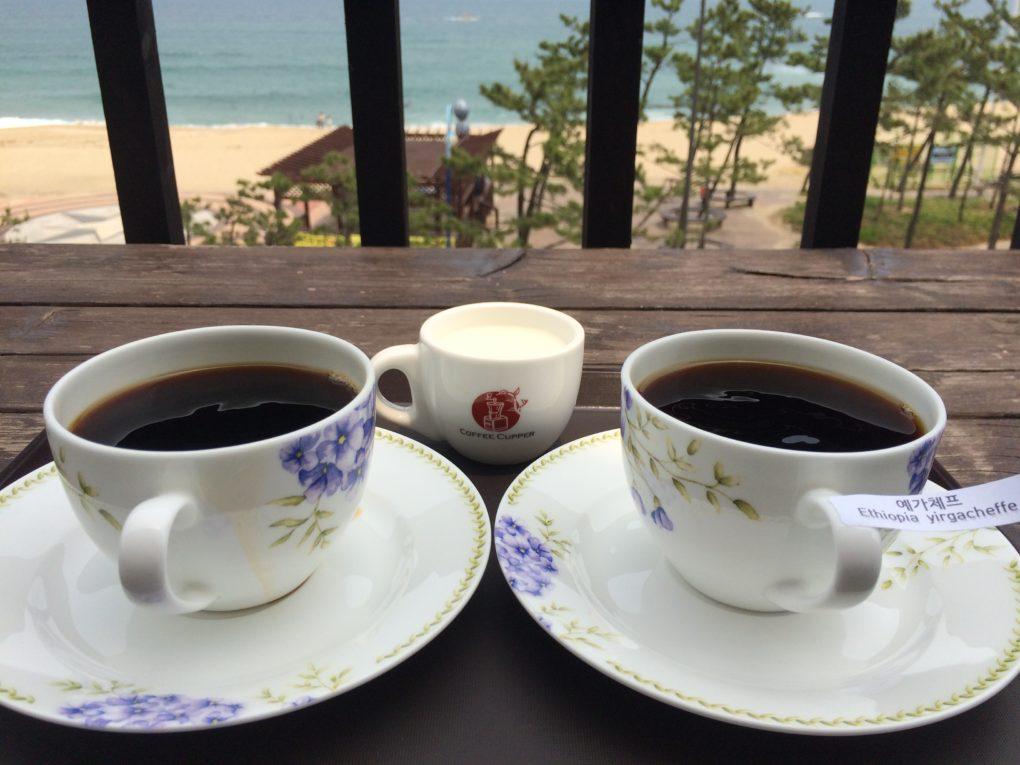 5 Ways to Doctor Up Korean Instant Coffee
While Korean instant coffees are already pretty darn good, there are still ways to improve them, to make each cup a little richer and sweeter. Here are my top tips for doctoring up your Korean instant coffee, and making the most out of each packet.
Nutella Iced Coffee
If chocolate is your favorite pick-me-up, then this recipe by Coffee Bro will be a welcome addition to your coffee recipe. Using a blender, mix a packet of instant coffee with milk and two dollops of Nutella.
This blend of hazelnut chocolate and milk is a match made in heaven. Add whipped cream and chocolate chips on top if you feel like serving that looks a lot like it came from Starbucks.
Instant Coffee Iced Caramel Latte
If chocolate isn't nearby, caramel is my go-to when I feel like having something sweet. Discover MNL recommends a simple hack that upgrades your afternoon break time coffee.
Using a blender, mix a half-cup of water with instant coffee, a generous amount of caramel syrup, several drops of vanilla extract, and a half-cup of milk. Pour in a cup full of ice, and top with whipped cream before drizzling some caramel syrup on top.
Irish Coffee Shots
Did you know that you can mix instant coffee with a bit of whiskey? Nescafe's recipe suggests that you heat both of these in a pan along with two teaspoons of sugar until it dissolves. Pour everything in a heatproof glass mug and top with whipped cream.
This is optional, but if you want to add more spice in this already strong drink, you can add a sprinkle of ground nutmeg on top of the cream.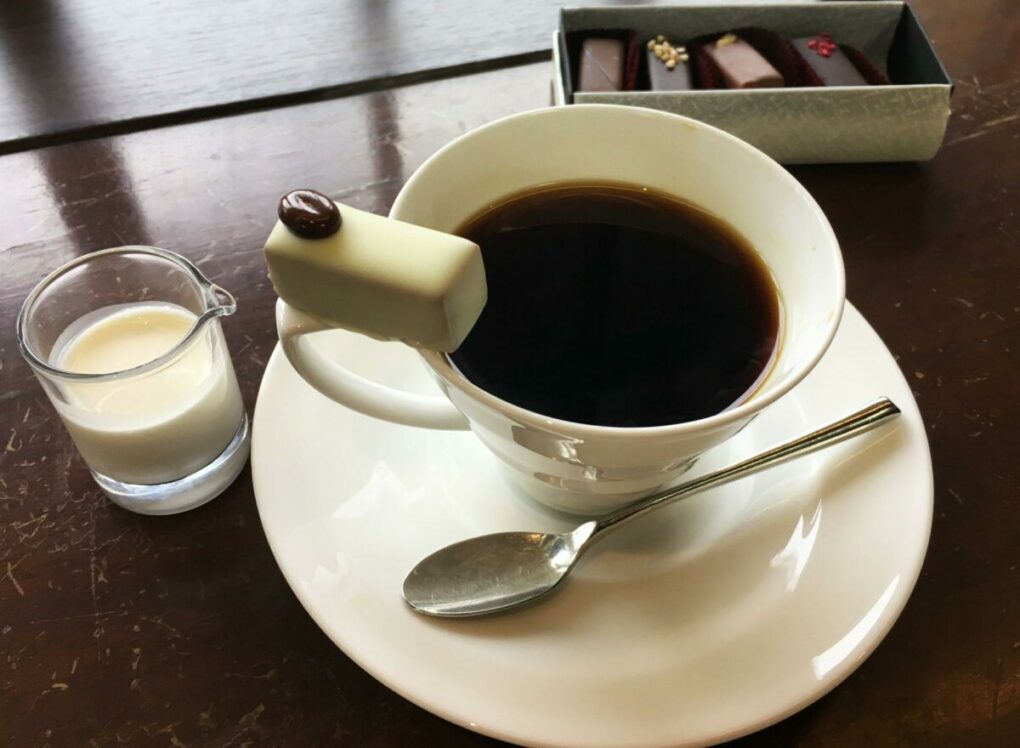 Pumpkin Spice Whipped Coffee
This amazingly rich and tasty whipped coffee recipe by The Gunny Sack only requires instant coffee, sugar, and pumpkin spice to make the frothing on top. In a mug, combine two teaspoons of each of these three ingredients, and then add a teaspoon of pumpkin spice seasoning.
Whisk all of it using an electric mixer and pour over iced milk.
Banana & Honey Coffee Smoothie
Bananas and coffee actually go insanely good together, so you have to try this FoodTube recipe at home. Combine two teaspoons of instant coffee and honey into 90ml boiled water and stir. Use this mix to blend together two sweet bananas, sugar and ice cubes into the blender until smooth. Lastly, you pour this mix over ice.
Pro-tip: If you don't have a blender, you can just take a bottle, tumbler, or a jar and put everything inside without filling it up completely. Then shake it vigorously. There are also cool tools you can buy from Coupang or Daiso, like a small handheld milk frother or a self-stirring mug. Pouring your finished drink into a mason jar can make it feel fancier.
For a dairy-free version of the recipes mentioned above, you can use coconut whipped topping instead of whipped cream, and use soy or almond milk instead of regular milk. As for a low-calorie version, skip the whipping cream and use skim milk.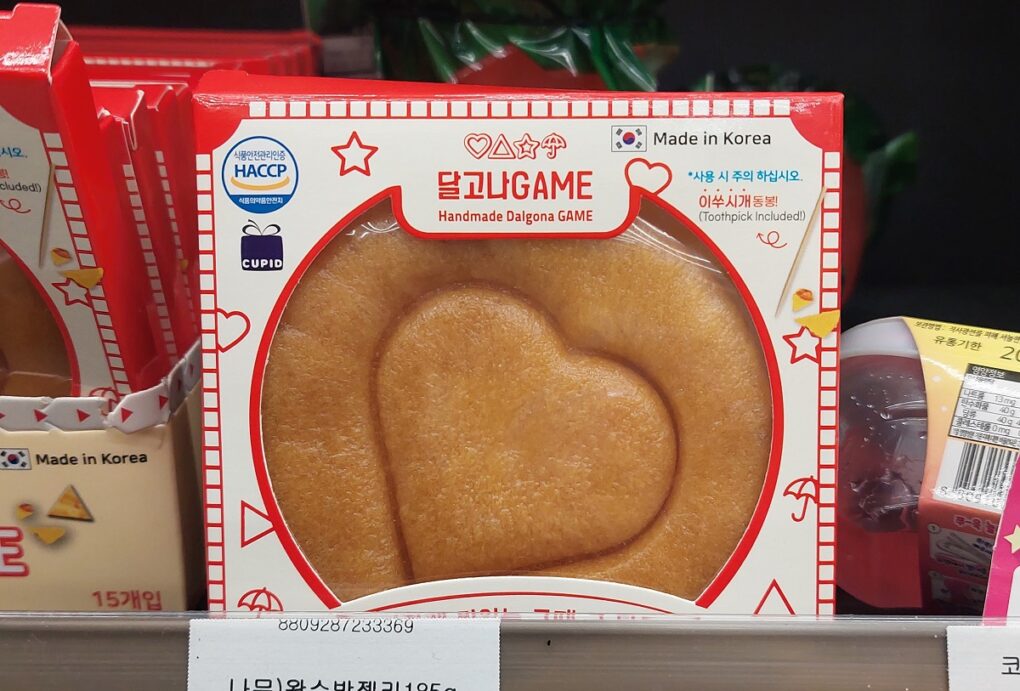 Dalgona Coffee
Maybe you're familiar with the iconic dalgona candy, a thin cookie-like treat that has a shape punched into the front. Named after this beloved Korean sugar candy, dalgona is a coffee-flavored drink that is served over iced milk.
People have fallen in love with how the froth elegantly settles on top; people even became determined to try making it during the first months of the pandemic. The fluffy coffee has a cloud-like consistency that brought joy in the midst of isolation.
Plus, a number of prominent celebrities (including BTS) have publicly tried their hand at making this coffee. Most of them report that it can get messy and tedious because of the speedy whisking required to achieve the delicate froth on top, but what you get in exchange is a creamy and milky treat with a delightful texture. This quick dalgona recipe explains how you can make it at home.
Korean Instant Coffees You Must Try
Even though South Korea's café culture is getting recognized internationally, tourists shouldn't expect a cup here to taste a lot like "back home." One thing you must keep in mind while trying these Korean instant coffees is that they're much smaller than an American cup of joe.
That's why most packet coffees may taste bland if you only use one. Moreover, if the label of the box says it's mild, then don't compare it with the Western idea of mild, as it's likely stronger than you'd expect.
Maxim Original
Average Price: ₩₩
Only in Korea?: No, Amazon
Nothing beats the original flavor, especially Maxim's, because locals swear that this is better than regular coffee. Just the perfect mix of sweet and bitter, with just the right amount of creamer and sweetener inside. A bit expensive for regular coffee, but worth the money.
Maxim Arabica 100
Average Price: ₩₩
Only in Korea?: No, Amazon
Quality arabica should be citrusy and bitter, and the 100 stands for 100% Arabica coffee. Westerners may find this taste familiar, and may find that this is the instant coffee hits the closest to home. But if you think this is too strong for your liking, add dairy and sugar to provide great flavor and texture.
One stick is already sufficient for a small espresso cup. Also, this stick is dominantly found in late night study cafes because it gives students a much-needed kick to stay alert, especially when the exams are coming up.
Maxim Mocha Gold Mild
Average Price: ₩₩
Only in Korea?: No, Amazon
Really impressive blend that produces a smooth and rich taste. It's not too sweet, either, and there is a slight hint of dark chocolate in every sip. For a non-dairy option, it leaves a good impression on your palate; it's not nearly as bitter as the competition.
This is also a healthier alternative to Starbucks if mixed with a little cream and poured over ice, since it only has two grams of fat and 5 grams of sugar per packet.
Maxim Supreme Gold
Average Price: ₩₩
Only in Korea?: No, Amazon
If you happen to have a sweet tooth, you will absolutely love this version of Maxim Gold. Note that this is extremely sweet, but this still deserves a shout-out because it is the ideal Korean stick coffee to use for a quick latte. Just heat a little bit of water and use two packs. Then you add milk, and voila – you have the perfect iced latte.
Maxim KANU Dark Roast Americano
Average Price: ₩₩
Only in Korea?: No, Amazon
Maxim's KANU series are known to be dependable choices for a convenient cup of flavor, and there are tons to choose from. From Vanilla Latte to Tiramisu, each KANU flavor can easily join the list of the best coffee in Korea.
Then again, if you are looking for quality black coffee, this is certainly a must-try. I have a tendency to be picky about the consistency and texture of my coffee, and I appreciate the fact that this pick isn't too pungent or acidic. Even though each packet is a bit smaller than usual, the quality isn't diminished.
Namyang French Café
Average Price: ₩₩
Only in Korea?: No, Amazon
If your local mart ran out of Maxim sticks, this is an equally tasty substitute. It has a pleasant and delicate balance of caffeine and sugar. For those who want their caffeine and don't care how, I recommend you use three packets instead of two.
Namyang French Café Arabica
Average Price: ₩₩₩
Only in Korea?: No, Amazon
Another Arabica-flavored choice if you're looking for something convenient. Totally eliminates the need to stop by a local coffee shop and spend around a ocheonwon ($4) for something that tastes similar. Two sticks are enough to fuel you for an entire day, and at the same time, help you save some money.
Namyang Lookas 9 Double Shot Latte
Average Price: ₩₩₩
Only in Korea?: No, Amazon
A coffee that gained its hype thanks to the hit Korean drama "Stranger," this ready-made latte instant coffee mimics a legitimate latte made by a professional barista.
This is the best choice if you're feeling luxurious, especially when the weather is turbulent and you're wanting to café hop. It's roughly three times more expensive to get this from online stores, so don't skip this if you find it in Korea.
Namyang Lookas 9 Americano
Average Price: ₩₩₩
Only in Korea?: No, Amazon
If you ask anyone working in a Korean café, locals prefer Americano over anything else. Bands like 10cm and Stray Kids even have songs dedicated to it, and the Korean youth fondly call it "IA" if they want to order an iced version of it.
As for this coffee, well, this is the best brand that offers a quality Korean-made Americano without that nasty bitter aftertaste.
Namyang Lookas 9 Vanilla Latte
Average Price: ₩₩₩
Only in Korea?: No, Amazon
Another Lookas 9 brand you don't want to miss. Compared to the Maxim KANU Vanilla Latte, this choice has less sugar and can still satisfy your craving for something sweet.
EDIYA COFFEE LAB Hand-drip Coffee
Average Price: ₩₩
Only in Korea?: Yes, only found in Ediya Coffee shops in Korea
Perhaps the most exciting coffee on this list, Just visit any EDIYA branch and request a box of hand-drip coffee. There are multiple flavors you can choose from, but the best one has to be the Persona Blend. It's not overly bitter, and it's easy to spot the subtle hints of roasted nuts and chocolate.
Furthermore, it's the hand-drip process that makes this a worthwhile buy. You'll be happy to know that a box costs is just around ₩3300 (under $3), and can be a thoughtful gift to bring home to friends or relatives that love coffee.
EDIYA COFFEE Beanist Toffee Nut Latte
Average Price: ₩₩
Only in Korea?: No, Ebay
A nutty latte with a decadent flavor, this stick-type instant coffee offers a fun spin on your daily craving, as it uses single-origin Colombian beans. With an exquisite balance of toffee and cocoa undertones, you can pair this stick latte with your meal for a pick-me-up at any point of the day.
EDIYA COFFEE Beanist Chocolate Chip Latte
Average Price: ₩₩
Only in Korea?: No, Ebay
I may be biased, but this is the best instant coffee you can get in Korea, thanks to the added taste of Belgian chocolate chips. They add to the deep flavor chocolate enthusiasts love, though I can't speak to the actual origin. Add extra milk and a dollop of whipped cream if you want something comforting on a cold winter evening.