Koreans absolutely love snacks. When I taught English in South Korea, all my elementary students lived for the late morning milk & snack break, usually opting for chips of some kind.
Every summer camp I taught was full of choco pie rewards and strawberry milks in the afternoon, and I want to lend some of the delicious nostalgia to you. Because from honey butter to wasabi, your local H-mart's shelves are just a fraction of what's found in authentic snack stores in Korea (yes, they exist).
Local kids like my students are usually the ones emptying the shelves, but adults also buy a ton, especially after they've been drinking. There's even a name for Korea snacks eaten while drinking alcohol: anju.
Traditional Korean snacks can actually be the healthier option, because unlike Western snacks, they tend to be less processed and still rich in fiber, vitamins, and minerals.
The only downside is that a lot of them are spicy – even some of the ones that aren't marketed as such (though we've clearly indicated below when anything is spicy). If that doesn't faze you, then check out my master guide to the best snacks in Korea.
Korean Traditional Snacks
Yakgwa
Only in Korea?: Yes
Yakgwa is a type of traditional Korean cookie mostly seen during celebrations like Chuseok and hwangap (60th birthday). You can buy this traditional Korean snack for just ₩1,500 in a typical market, but it may be hard to find outside of the ROK.
However this treat can get really sweet thanks to the high amount of honey used to make it. This is because according to Koreans, honey has a lot of medicinal properties that extend the life significantly. Yakgwa literally translates to "medicinal confection" and is best served with tea.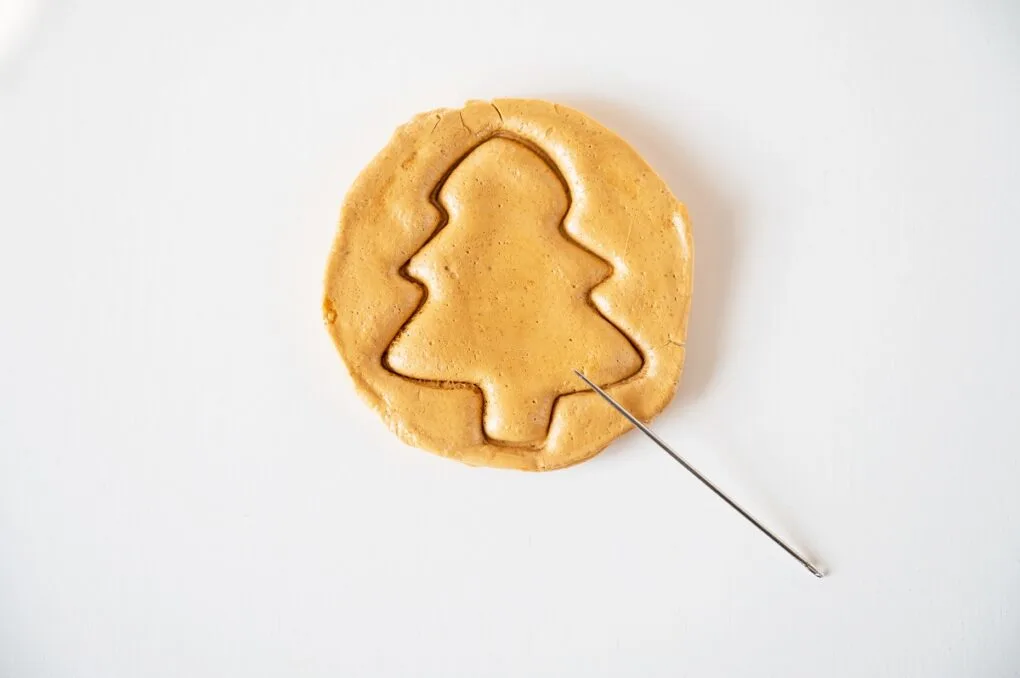 Dalgona
Only in Korea?: Yes
Last year, the dalgona coffee craze got everyone trying their hand at making this beloved Korean candy at home, mostly thanks to the Netflix show Squid Game. Made out of sugar, it's slightly nutty and very sweet with a toasted feel to it.
Nothing beats the ones sold on an actual Korean food cart, which usually cost around ₩2,000.
Honey Yoogwa (Fried)
Only in Korea?: No. MegaKFood
This is different from but similar to the traditional cookie described above. It's another honey-filled snack, but specifically brought out during the Korean New Year festivities.
Often dipped in rice syrup, this silkworm-shaped confectionery is believed to increase one's health and vitality, an alleged boost which lasts throughout the year. Supermarkets sell these for ₩4,800 in Korea.
Dried Sweet Potato
Only in Korea?: No. Gmarket or Amazon
Mostly found in traditional markets, these dried sweet potato strips come in various flavors like lotus root, cheese, and even chocolate. Locals love munching on them because they're seen as a nutritious diet food, and are now available in some convenience stores.
I just see them as the perfect complement to any meal, or you just a healthy on-the-go snack.
Chapssaltteok Red Bean Mochi
Only in Korea?: Yes (or at Korean bakeries abroad)
Widely considered one of the best snacks in Korea, this glutinous red bean mochi is a sought-after treat during the winter months. Throughout the year it's also turned-to as a comfort food when anyone feels like enjoying yasik (the Korean version of a midnight snack) after a long, hard day.
Furthermore, students about to take the university entrance exam are traditionally given this snack to wish them luck. Dessert cafés in Korea usually offer a coffee and chapssaltteok set for ₩5,000.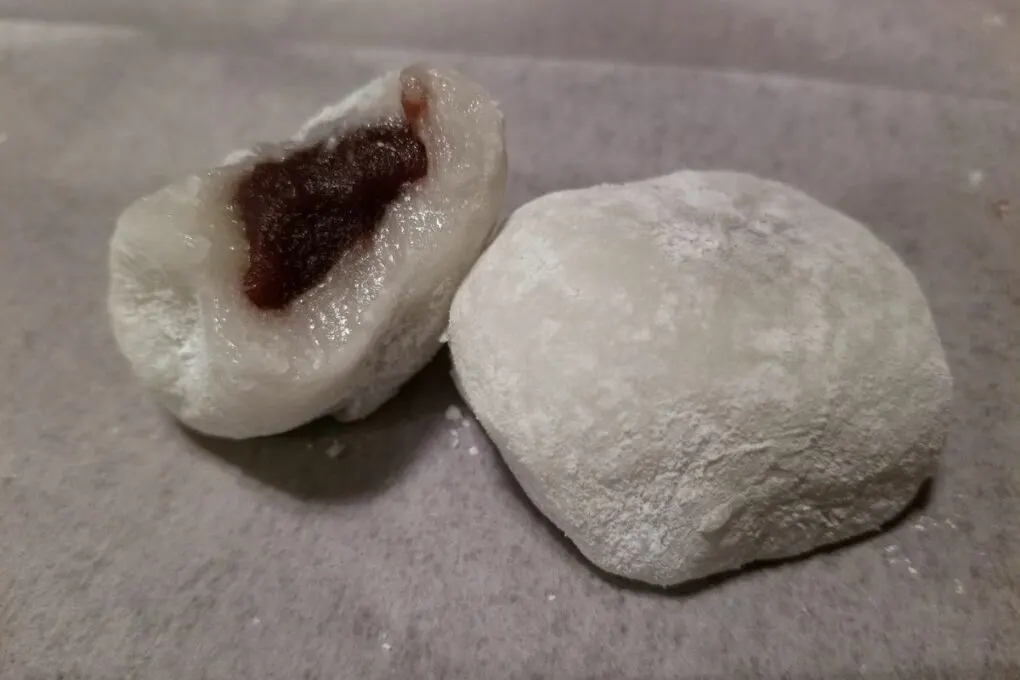 Best Korean Chips
Calbee Chargrill Steak Chips
Only in Korea?: No. Yami Buy
The best thing about these unique Korean chips is that they have all the flavor of a fancy steak, but without the high price tag. They're strong and herby, and definitely taste better with soju and K-BBQ, in my humble option.
Haitai Calbee Honey Butter Chips
Only in Korea?: No. Amazon
Sometime before dalgona took the world by storm, there was another craze in Korea: honey butter everything. Just before I moved there in 2016, the Korean supermarket snack aisle exploded with this sweet & salty combination.
The only remaining evidence of the trend are the honey butter chips and honey butter almonds you now see in convenience stores across the country. The signature golden yellow bag used to be just as rare as Willy Wonka's golden ticket, because people would buy multiples the moment they were released.
Bags would sell out within hours. Now that the hype has died down, you can buy honey butter chips everywhere, even in the US, and they'll just cost you ₩1,200 at a convenience store in Korea.
Korean Cheetos
Only in Korea?: No. H-Mart or Amazon
These are not to be confused with the American originals, or you will be sorely disappointed. Like most chips in Korea, the Korean cheetos are way sweeter than their counterparts, and really cut down on the salt.
The impact is a much lighter cheese flavor with a bit of tang and a lot of sugar, which really seems to do well in the South Korean snack food aisle. Since their introduction several years back, Korean cheetos have become one of the most popular Korean snacks to try when people visit Korea.
Kkokkal Corn Snack
Only in Korea?: No. HanyangMart or H-Mart
Apparently this snack was inspired by Americans thanks to its cone design. Kids love putting them on as fake nails and pretending they're Wolverine before eating them one by one, much like the Bugles of my childhood.
The crunch is also satisfying, making it a favorite Korean snack used in ASMR videos. At first glance you'd expect them to be salty, but the taste is actually quite mild. A bag will set you back just ₩1,300 in Korean convenience stores.
Spicy Korean Snacks
Spicy Beef Flavored Pretzels
Only in Korea?: Yes
If you've never heard of beef-flavored pretzels before, prepare to feel your taste bud tingle. For those who give it a try, you'll notice the spice more so than the beef, but the beef taste kicks in after the heat subsides. This is a definite must-try for foodies looking for the next big combo!
Tteokbokki Chips
Only in Korea?: No. Amazon
This is Korea in a snack. Full of deep, sweet and spicy gochujang flavor, this tteokbokki snack mimics Korea's beloved tteokbokki in shape, but with an extra crunch. It's the perfect companion when you're having a K-Drama marathon, or just coming down from a recent visit to Seoul.
The best thing about these chips is the crispy outside; once you break into one, you're greeted by a softer center inside. The more you eat, the spicier it gets. Because it also has a garlicky kick to it, this snack would definitely taste better with soju and K-BBQ.
Tom's Farm Wasabi Almonds
Only in Korea?: No. Amazon
These are a must-try for those who love this spicy green condiment, because it's both incredibly hot, and has a hint of sweet to it. Plus, it's not just standard almonds, but a mixture of soft and crunchy kernels in each handful.
This super spicy Korean snack may burn your tongue, but I guarantee you'll still find your hand making its way back into the bag.
Orion Sun Chips Hot & Spicy
Only in Korea?: No. H-Mart
These Korean chips in particular have saved my afternoon on more than one occasion— mostly because a large bag is around 500 calories (and pairs perfectly with an apple!).
They taste a bit like the American sun chips, but with a balanced sweet, spicy, salty, umami flavor that I've never tasted anywhere else. Since salty Korean snacks can be hard to come by, this is always my recommendation in a pinch.
Spicy Chicken Flavored Ramen Snack
Only in Korea?: No. Haisue
Did you know that ramen can be eaten raw? This snack takes that evolution to the next level by transforming one of the most popular ramens in Korea into a tasty snack.
Samyang is notorious for making the spiciest noodles known to man, and these don't disappoint. They have a pronounced chicken flavor that gets even more addictive with each bite.
Sweet Korean Snacks
LOTTE Pepero Sticks
Only in Korea?: No. Amazon or H-Mart
Pepero is an especially popular snack among teenagers, because it's used to convey love and friendship on November 11 (informally known as 'Pepero Day'). It's said that if you receive a lot of boxes of pepero, which will come out with special messages closer to the 'holiday,' then you must be popular.
Even though the flavor of any given Pepero depends on the coating on the cookie sticks, no matter what, a pack of Pepero makes for a comforting sweet snack.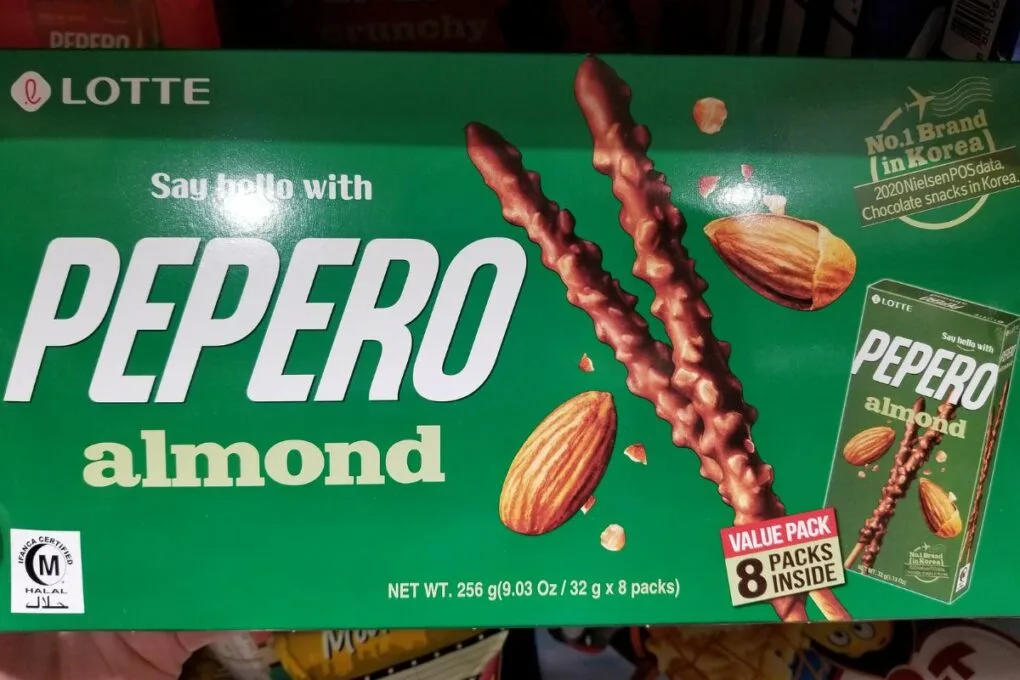 Haitai Sweet Potato Snack Osatsu
Only in Korea?: No. Daebak
These chips may not be as hot as a real roast sweet potato, but this snack always flies off the shelves whenever winter rolls in, because they tastes a lot like the famous street corner treat. Crispy but soft once you start chewing, these sweet snacks melt in your mouth with a pleasant aftertaste that just keep you wanting more.
Nongshim Banana Kick
Only in Korea?: No. Amazon or H-Mart
Westerners might find this snack strange at first, since we don't typically make banana-flavored treats. On top of that, the texture is more like a cheese puff than anything remotely resembling a banana. But what makes people love this treat so fiercely is the subtle banana taste, which goes well with any flavored milk.
Chocolate Binch Biscuits
Only in Korea?: No. Amazon or H-Mart
These melt-in-your-mouth chocolate biscuits go well with any kind of tea. While the chocolate inside isn't the best I've had in Korea, it definitely has a strong cocoa flavor, and will do in a 'pinch.' Since this snack tries to mimic a European cookie, you can expect the chocolate topping to be rich, like what most people expect from Belgian chocolate.
Orion Choco Pie
Only in Korea?: No. Amazon or H-Mart
Considered one of the best snacks in Korea, the choco pie is a fluffy chocolate-covered cake with a marshmallow filling. If you're looking for something light to eat, or a snack to go with your coffee, choco pies can be easily found in any Korean convenience store for just ₩3,200.
They're a little bit pricey compared to other chocolate snacks of the same kind, but they're worth the buy.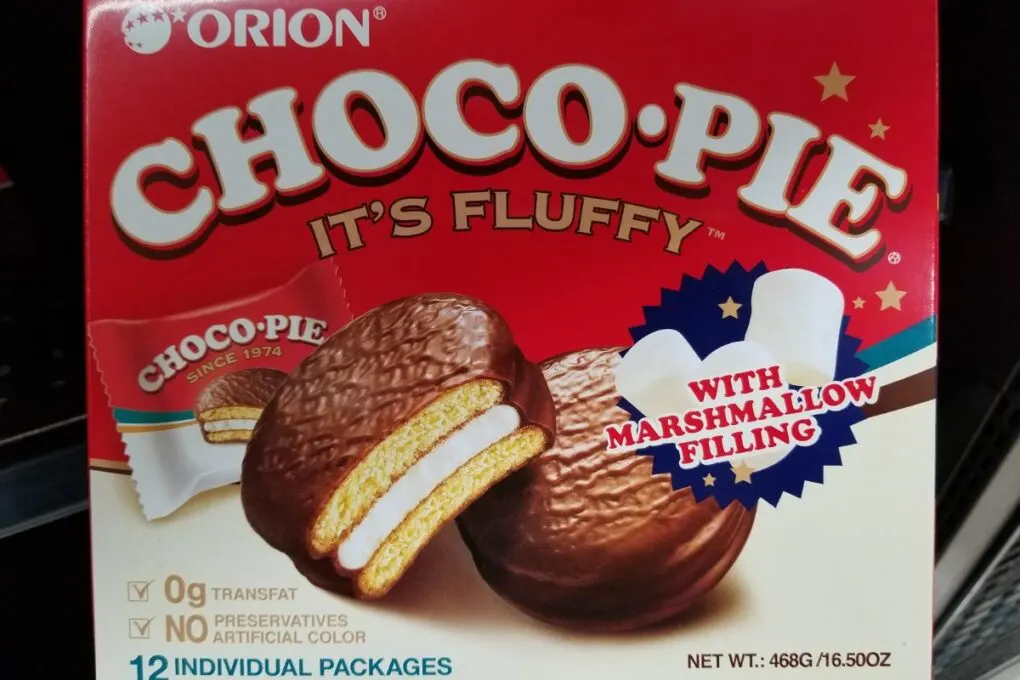 Nongshim Honey Twist Snack
Only in Korea?: No. Amazon ($17.50)
Contrary to what it looks like initially, this snack isn't greasy or heavy, which is why many students opt for it while typing and reading late into the night.
I know I've spent my fair share of afternoons at my desk with a bag of these, picked up from the CU on my way to work. Many late-night shift workers love snacking on them, as well.
Samanco Ice Cream (Fish Shape)
Only in Korea?: No. Instacart
The best South Korean snacks always come in fun shapes. This one is famous for mimicking a bungeoppang, which is a Korean fish-shaped pastry. People of all ages love the red bean filling of this ice cream sandwich, and ironically prefer to eat it during winter.
Savory Korean Snacks
Nongshim Tako Chips
Only in Korea?: No. Amazon
Popular with children, every chip in this bag is shaped like a cartoon octopus. Salty like the sea, this seafood-flavored snack is a pleasure to eat for people of all ages. You may be surprised to learn that the texture is light and crunchy, as opposed to most seafood-based snacks that are often too thick & chewy to easily enjoy.
Lotte Yachae Crackers
Only in Korea?: No. Walmart or H-Mart
Vegetables can taste great, and even better when they take the form of a cracker.
While they're not made exclusively of vegetables, these crackers do take up some of the space of the processed wheat in most crackers. This snack tastes surprisingly mild, and could definitely pass for regular crackers if you have picky eaters at home.
Haitai Grilled Onion Snack
Only in Korea?: No. ArirangUSA
This snack smells nothing like the pungent scent we associate with green onions, but has somehow retained the savory, bitter, and sweet flavor. The texture also contributes to the experience of these unique crisps, since they're softer than most crunchy snacks and are not loud enough to get in the way of your K-Drama binge.
Thor's Pretzel Garlic Butter Taste
Only in Korea?: Yes
Anything that tastes like garlic is a crowd favorite in Korea, and this buttery snack fits the bill. I think it's because real butter is so hard to find there (and don't get me started on heavy cream) that the flavor craze of buttery snacks has hit so hard.
I used to buy these whenever they were on sale and keep them in a drawer in my office as a meal replacement on particularly busy days, so the savory notes are not to be discounted.
Dried Squid (jinmichae, ojingeochae)
Only in Korea?: No. Amazon or H-Mart
You may be surprised to find it on this list, but dried squid is an incredibly popular snack in Korea. If you go to any of the outer islands of Korea, such as Udo Island, you'll even see racks of squid drying in the strong summer sun, from around June to August.
All the Korean markets and grocery stores sell a shredded, crispy version in thin, plastic packaging. Delightfully spicy and sweet, children often pair it with their dosirak during lunch breaks, and it tastes incredible with rice.
Roasted Seaweed
Only in Korea?: No. Amazon or Walmart
Seaweed may not be the first thing that comes to mind if we think about snacks, but in Korea, people consider gim (dried seaweed) to be one of the healthiest Korean snacks available. These paper-thin crisps may not be filling, but they are full of nutrients.
Plus, they taste amazing if you crush a couple on top of rice, and they come in a variety of flavors. Note that these are different from the dried seaweed known as miyeok, which is much thicker and stronger in flavor.
Paldo Crab Chip
Only in Korea?: No. Amazon
Crab chips are one of the best Korean snacks, in my opinion, and nothing beats the one made by Paldo. They're not overwhelming with the crab flavor, and the sweet and salty undertones blend well with your favorite maekju. Binggrae makes crab chips too, but with an extra twist: wasabi.
Shiitake Mushroom Chips
Only in Korea?: No. KimCMarket or H-Mart
Health buffs I know love snacking on these after workouts, because they're a great source of plant (fungi?) protein and keep you feeling more full for the rest of the day. The umami level in this bag is borderline sinful, so the aftertaste may be too intense for some.
But if you're into mushrooms, this snack is certainly worth its salt.
Whether you're planning to watch a K-drama marathon or just waiting for your K-BBQ to arrive, the snacks make a difference.
Most of these Korean snacks are both accessible and whole foods-based, meaning that they offer a lot of the nutrients that typical wheat- or corn-based ones don't. No wonder most Koreans stay fit despite their snack habit!