​Like any humane person, I begin my best mornings with a hearty macaron and a kick in the pants. Not my pants, of course, but those of someone deserving. I should note, as well, that this month began at the end of last month. And that kick in the pants? It happened to a little old lady I got kicked out of her seat by arriving at exactly the time of departure for my bus to Seoul, pre-bought ticket in hand. This was a theme in April.
Days Danced: 0
Days Sick: 0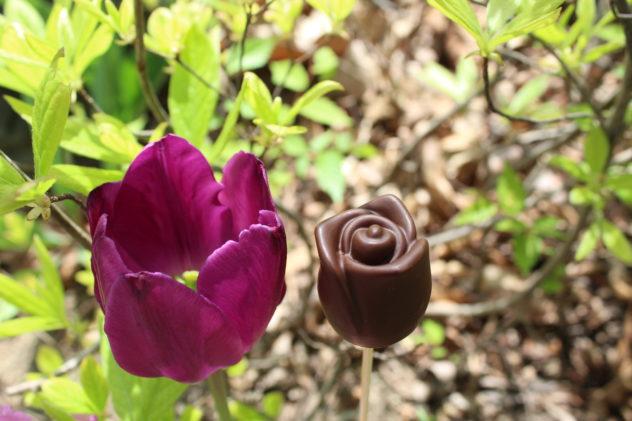 Dutch Guy Andrew
Unfortunately, for the subset of humans who refer to themselves as "foodies," yours truly included, the wine buffets in Seoul are sorely lacking. At the end of the month with a $20 bottle of wine & a $3 home-prepared pasta dinner, I had more of a thrill than I did at the Intercontinental Seoul's famous wine buffet. And I promise I sampled all 15 or so of the varieties they had on offer; since I recognized all the labels, I knew they were cheap. Luckily, we know how to run into our own fun, so back at the hostel we chatted up this Dutch guy. Dutch guy Andrew was fascinating.
He's traveled all around the world, eating for work. His job is to come up with design ideas for the food company he works for, so of course we had to show our new good buddy a night out in Gangnam the proper way. For several minutes, we wandered the area until we found a bar where we could drink and chat all evening. On our way back home again, we even met another pair of guys, this time from the US, one of whom slept on the floor. He was hot. Had I not had copious wine and decent decision making, I'd have offered him my bed, without me in it. I'd have laid on the floor or something, maybe. (I think these notes must have been wrong, because that's an exact quote, timestamped 4:32am. Or maybe that wine buffet just has a highly delayed effect.)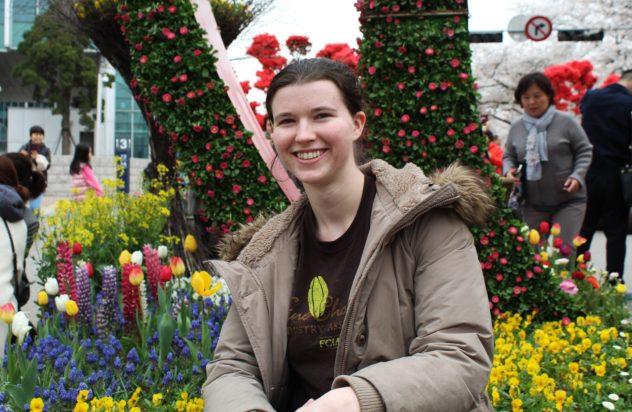 Seoul's Many Festivals
Wandering the Korean flower festival on April Fool's, my friend was drawn to this much older guy guy playing soprano saxophone. He reached over and turned off his background music a second later, and roped them into a crowd-drawing scheme. He was an English teacher like us, aspiring to also be a musician, and it shouldn't have surprised me, but it did. I was unfortunately too tired from the night before to do anything but think of coffee and sit around taking pictures, but as they blew bubbles and swayed to the jazz (seriously), I sat and clicked pics. It was sort of adorable. He even sat with us and attempted to teach my friend how to scat afterwards; after much denying, she finally relented, much to nobody's amusement.
Most of my adventures in Korea are in Seoul. The day before the flower festival, I actually attended the Coffee Festival in Seoul. When the weather's good, they can be glorious, too. But when it's not, living so far from the big city can be torture. Luckily I've learned that day trips hold their own appeal. There's just something about having a big outing during the day, and then coming home afterwards and sleeping in a place that's only yours. Staying in hostels just isn't as nice if you're on a short-term adventure; it crushes the go-all-night attitude with a lack of sleep.
So during my next trip to Seoul, I went to my doctors appointments, spent hundreds of thousands on a night guard for my newfound teeth grinding, and then I did what I did best: I made the rounds at the chocolate shops. One of them was even a new one for me, and I got footage at all 4 of the day's adventures, all for the Youtube Channel I started in March. Once a month I post chocolate travel-related content, and I'd love for you to join in on my adventures. There's more Korea & some Vietnam content coming soon!
In fact at the end of the month, again in Seoul, I took a friend-of-a-friend out to see several of the chocolate shops in one of my favorite places in the world: Hongdae. We had a great time, chatting away about chocolate, and teaching the basics to a friend he met on Jeju island. I even got all the footage I needed for my Youtube video on Hongdae.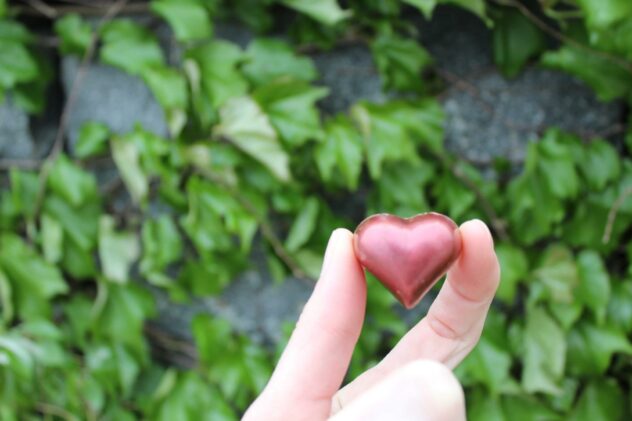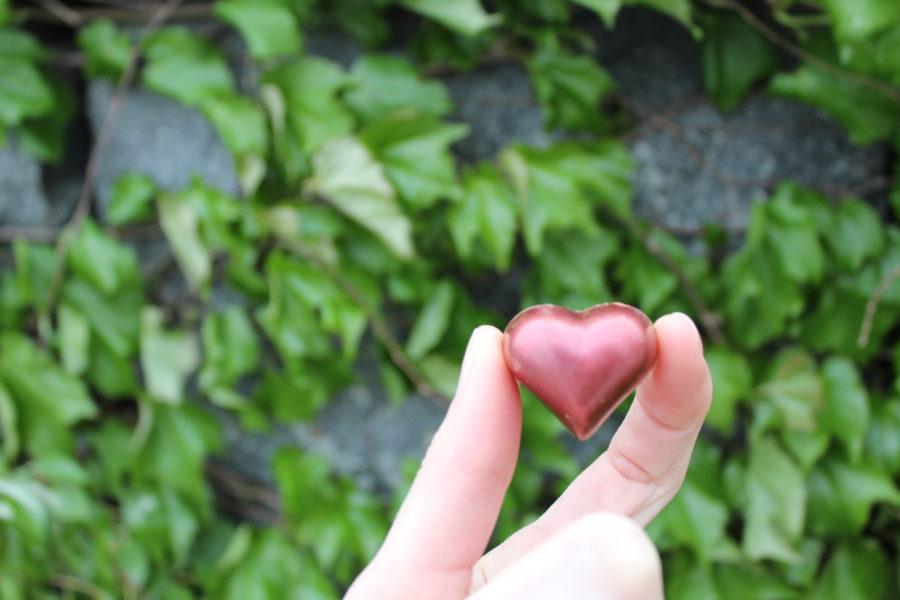 The Danjong Festival
The week or so before this traditional Korean festival, I spent a sunny afternoon outside, during lunch break, and I was emotionally mauled by Korean first graders. I was surrounded in a way they just couldn't achieve in mere passing, their only previous interaction with me. They'd been seeing me since kindergarten, and did I speak Korean? Er, no? If I spoke too much they'd lose interest when I couldn't understand their yelled questions, so I asked them simple English questions, translating them into simple Korean. I managed to be the main attraction all of lunch, and got one single chocolate review written in the process. Pure love for those munchkins, that's what I have. They're why I stay.
But at the festival itself? Pure insanity; it's the reason I ran away. Once a year my town has this traditional festival, and it's the strangest manifestation of tradition.
The Friday morning consists of me wandering around with my camera, no responsibilities, whatsoever. Maybe I hike to the top of the grave site before picking a spot in which to wait out our silent parade. Then my kids play Korean tug-of-war (칡줄다리기). And finally, the transvestite getting money from little old men like an R-rated Korean stripper. I swear this happened last year as well, and then I left (again, for a dentist appointment in Seoul).
One Last Ghostly Anecdote
I was just chilling in my classroom one Friday after finishing teaching all my classes that day, and then I decided to go into my office, a place I've never walked into and seen anyone in, before. But surprise, surprise, THERE WAS A HEAD OF LONG BLACK HAIR PEEKING OUT OVER MY CHAIR. Her back was to the door, so for a half second I believed it was a ghost. Nobody ever has any reason to be in my office, so for the entire 2 years I've been in Korea, I've never walked in and seen anyone else there. I must have squeaked or something, because my door isn't loud, yet she jumped up out of the chair like I'd just lit it on fire.
This only freaked my unconscious out more, as the ghost headed straight for me… but it was just one of my co-workers, I think. Possibly a mom. She probably works somewhere in the school, but she told me she was sleeping and was dreaming and then rushed out of there, apologizing and never making any eye contact or uttering a word of English. It was a surreal experience. Someone was in my place, and even though I told her it was fine and meant it, after she left I laughed and laughed and laughed. I realized that the last time I'd been trying to catch my breath it was because I'd been bawling my eyes out. The doctor had told me that my back was in horrendous shape earlier in the week, and that I was basically looking at the beginnings of a humpback at 22. Talk about seeing a ghost, except in this case, the old, scary ghost would be me.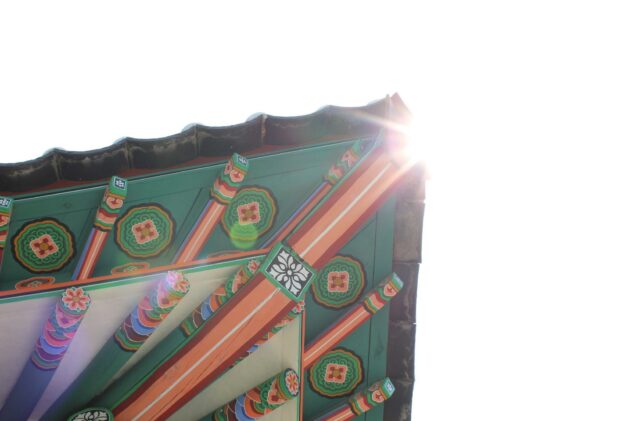 Sometimes You Need to Get Out of Your Head.
When my computer charger broke in the middle of the month, it forced me to do just that. If I had no computer, no big screen for the month, what would I do? "Clean my apartment and shell cacao for chocolate making" is the answer.
I plan my days around work and this site, and as rewarding as it is to finally watch it grow, it's also sort of sad that sometimes it feels like that's all I'm doing. I want to make chocolate and have afternoon adventures and make strange memories while living in this strange place. Because nobody can live my life better than me. So I'll do just that.
So let us remember the best moments of this month: bringing cake to my climbing club friends, paying for cake I was offered for free and being chased down the street with the money but running faster, Michelle Wolf's piece at the White House Correspondent's Dinner, those moments where you just feel so perfectly content, chatting with chocolate start-ups asking ME for advice over the phone… did you know that perishable items (including chocolate) shipped within Korea are labelled as kimchi?