Days Danced: 1
Days Sick: 0
December was supposed to be a month of rest, but it ended up being pretty much (hectic) business as usual. Even when I had long stretches of reading, it never felt like enough rest to make up a reset. The burden of updating and finishing everything remain squarely on my shoulders.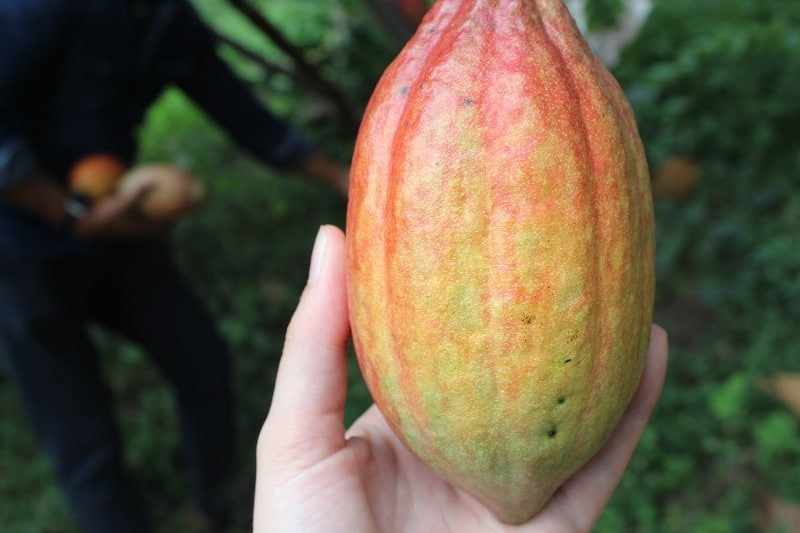 Traversing Peninsular Malaysia
At the beginning of the month, I found myself in Kuala Lumpur, Malaysia, somewhat frantically finishing a podcast episode. Even the day my Mom arrived in Malaysia, I was writing the show notes and publicizing the new episode, making notes for the article version. All three stretches of time I spent in KL, I ended up eating this delicious blend of Indian and Middle Eastern, Malay and Chinese cuisines.
Everything from Iraqi hummus and Iranian kebabs to nasi lemak and hianese chicken rice graced my blessed palate, and I wish I'd been introduced to Malaysian food much earlier. The blend of cultures in Malaysia is beautiful, though I admit that the various ethnic groups don't seem to actually blend all that much.
While traveling around Malaysia, we didn't actually end up seeing much of the surroundings. In Penang we managed to visit all the chocolate shops needed for the guide, I got a lot of work done, and we didn't get to the beach a single time. One day we spent nine hours going from Penang to Malacca, traversing most of peninsular Malaysia in a single bus. Not my fave day.
Actually, I think it was that day or maybe the day before that I got fresh with someone who DM'd me on Instagram. I was in a feisty mood due to hunger-induced hormone swings, and I got the 5th or 6th message in a row inviting me to chat with no actual topic in mind, or asking me how I make money or something else that's nobody's business, and I just threw it back at them with the same question.
We ended up parting on a bittersweet note, but it's hard to remember that I'm making a first and maybe only impression on each person I interact with. Even when I'm exhausted, I'm fucking blessed, and I need to learn to control my hanger better. But people also need to stop asking me how I make money. Seriously.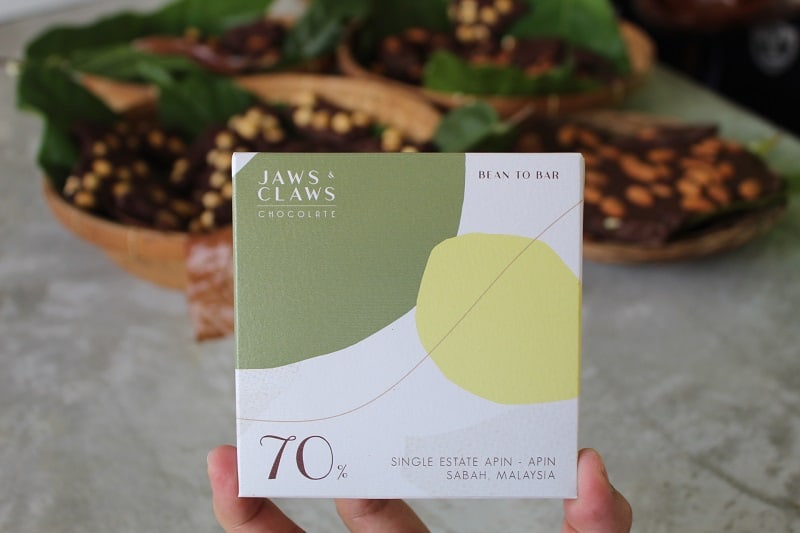 Learning Malaysian Kindness: Melaka or Malacca?
In Malacca we had the privilege of visiting a young cacao farm just outside the city, where cacao is somehow thriving in relatively sandy soil, cared for by a young man mid-career change. We definitely enjoyed our 4 days in Malacca more than our 4 days in Penang. Plus we saw more of the region since it's so small.
Everywhere in Malaysia, getting good 3G and being able to catch a Grab or MyCar were our two largest struggles. Several times we waited upwards of ten minutes each time, only to be cancelled on two or three times and end up giving up on going anywhere. That's why it was so nice that Malacca was 100% walkable, because it meant we managed to eat in all the spots we wanted to in Malacca versus Penang.
Plus I got more work done in the evenings than I did in Penang (though we had some stupendous massages at this one spot in downtown George Town). Back in KL one final time, Mom & I still never got closer to a tourist attraction than walking past the Petronus towers. This seems to be rather common amongst the nomadic, as I learned when I befriended a Londoner in a Malaysian Salsa Club on one of my last nights.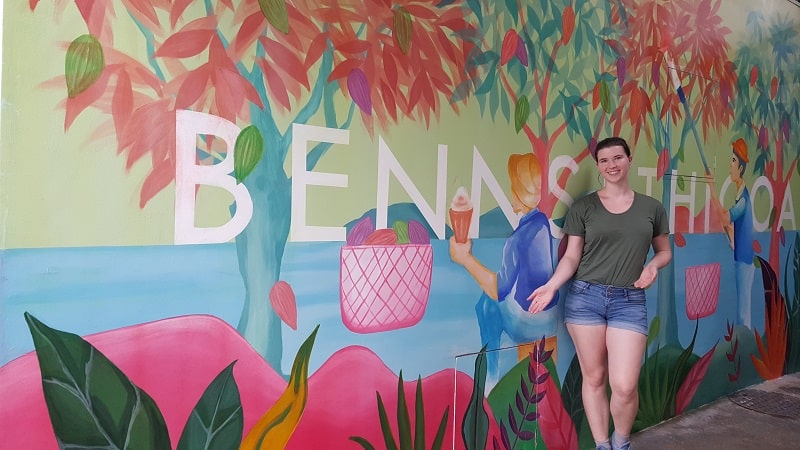 He told me where to dance in Colombia and Bali, and I… well I suppose I didn't manage to share much, but I'll bring him some chocolates if we meet again in London! We bonded over the fact that neither of us ever did make it to the Batu Caves, one of the most popular things to do near KL. Mostly, when Mom & I travel together we do a lot of eating.
After a month in Malaysia I've found that Malaysian people don't let you pay for anything, even if it's really expensive and you 100% expected to split the bill or pay for it all yourself. They'll just talk over you in one of the other languages they speak and manage to snag the bill anyway! It's impressive, but sometimes frustrating.
But karma will come back around. I will pay you back, in a way you deserve, if you help (or hurt) me in someway. Usually this repayment ends up being the beginning of a long game for me, but in my opinion, if you hurt me, then my best revenge is to keep living my best life. My happiness wasn't affected by your mean deed or thoughtlessness, so there.
Sri Lanka
The one place I managed some rest this month was in Sri Lanka. Mom & I stayed by one of the most beautiful beach scenes I've ever laid eyes on for 6 glorious days… before experiencing the hottest and most packed sauna of a train ride I've ever been on. We rode a second class (SECOND, not even 3rd) train for over 3 hours from Mirissa to Colombo, and I'd have fainted if we had to spend another hour on that thing. They absolutely stuff those cars. I do not recommend train travel in Sri Lanka on Christmas Eve.
Once we picked up my Dad & sister in Colombo, we headed over to one of Sri Lanka's many national parks. We had a big Boxing Day adventure over in Udawalawe, spending a night in a $4 guesthouse, which had crappy dinner and ants all over the walls, but the included breakfast was great. We had a glorious safari in the morning to the nearby Udawalawa National Park. We saw sleeping elephants, lizards, about a hundred peacocks and an alligator. That same afternoon, but what felt like 2 days later, we headed over to Ella to live on a mountain. Well, for the night.
Mom's surgery spot was still really bothering her, so Dad & I went on a little (long) hike to see Nine Arches Bridge, and then finally got Sri Lankan curry as an entire family. After my sister & I woke up at the reasonable time of 9am, we were rather quickly thrust out of our room, and then headed over to the train station to catch the famous Ella-Kandy train (albeit the less popular side of the route). The ride was long and a bit excruciating, though the views were admittedly stunning.
Checking into our homestay that evening, we were all pleasantly surprised by the beautiful accommodation offered for just $20 a night. I had a horrible migraine for the only full day we were in Kandy, but I still managed to finally publish my last post on Myanmar. On our final cross-country adventure back to Colombo, we were rejected from the train, which had been fully booked for over a month and only sent us a confirmation of purchase by accident. Fuck.
I guess that's just Christmastime in Sri Lanka, because every mode of transportation ended up fully booked; we hired the owner of our homestay to take us all the way back to the west coast. One thing I've learned in Sri Lanka is that locals are not shy about the bad outlook the nation has on tourism in the near future. Since the Easter Bombings, business in the tourism sector jumped off a cliff.
We had an interesting conversation with the owner of our homestay about how the million-plus tuktuks in Sri Lanka have hurt the economy, thanks to all the lost man hours due to waiting for fares. Our trip was overall a relaxing and frustrating one, with all the frustration coming in the form of family arguments. Oh, holidays.
Heading To India
The morning of my flight, I woke up 5:30am to catch a 9:30am flight connecting in Chennai. The Colombo flight was fine, if understandably heavy on the security. But I've never been as heavily questioned upon entering a country as I was at Indian customs. Even when entering Korea on a work visa I was asked maybe one or two questions. It took almost 10 minutes to get through (the admittedly barren) customs area in Chennai Airport. It was, in a word, surprising.
Another surprising thing was the low limit on withdrawls (just 10K rupees at a time), and the shameless theivery upon my first purchase in India. The cashier at The Coffee Bean & Tea Leaf in the airport tried to smoothly exclude the other 1500 rupees from my change. I always count my change, so I noticed immediately, and he did the little head wobble and a vague apology while the monk in line behind me said "you are perfect traveling in India."
Well. Welcome to India, indeed!
I'll continue with tales of India next month! Until then, a happy new year and happy chocolating to all.