​Days Danced: 4
Days Sick: 0
February was the month I was waiting & preparing for during the entire six previous months. It was my three-country tour, and a combined vacation/test of my "digital nomad " dream. It ended up being less vacation and more work, but it did prove to me that I've probably taken on too many projects, which I'll work to each myself off of before leaving Korea in August.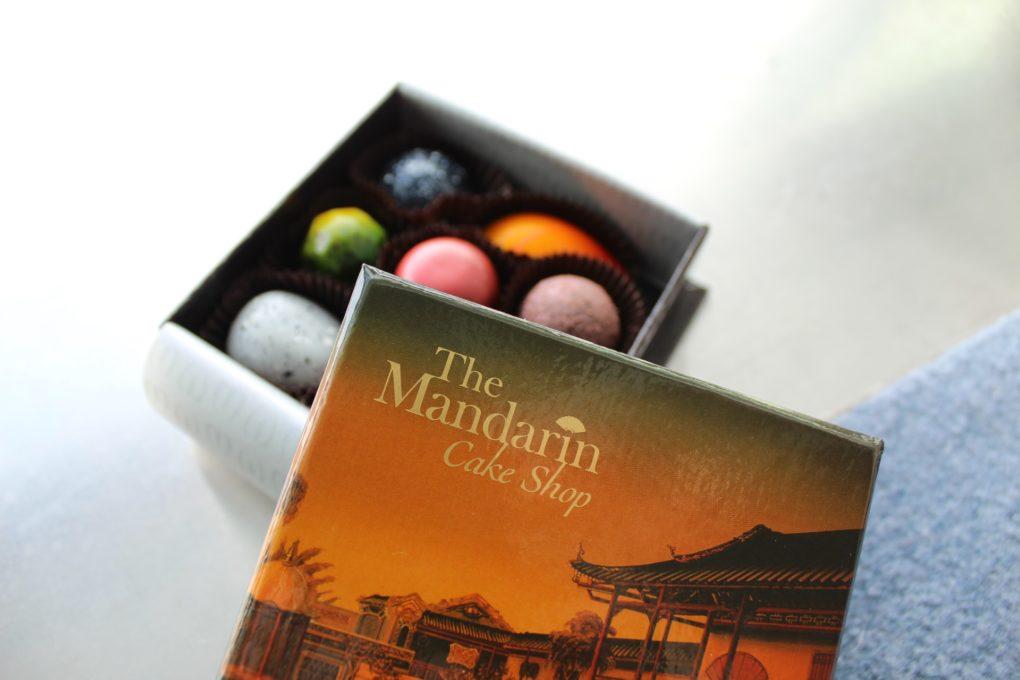 Life In Transit
In my articles and chocolate guides, you only get small glimpses of what I've learned on my research trips. These notes are the real look at what it takes to be a travel blogger & podcaster who's also trying to make it in a burgeoning industry. I guess they'd call it a working vacation, in which you take a trip for work, but that'll be my whole life starting in September, so for now I call these "research trips." The podcast comes first, and then the blog and Instagram, and then whatever fun I may want to plan.
On the Big Island of Hawaii I really didn't have any time just for me, excepting one half-hour trip to the beach & the beautiful dinner that followed. It's only fair to try and balance out some of the horror of the actual trip to the islands, since I HATE FLYING.
When I say I left my house at 10am Saturday and arrived just three hours later, that's only because there's a 19-hour time difference between Seoul, Korea and Hilo, Hawai'i. Due to the aforementioned fear of flying, I also didn't spend more than one hour of that transit actually sleeping, so my first day on the islands was a practice in focus.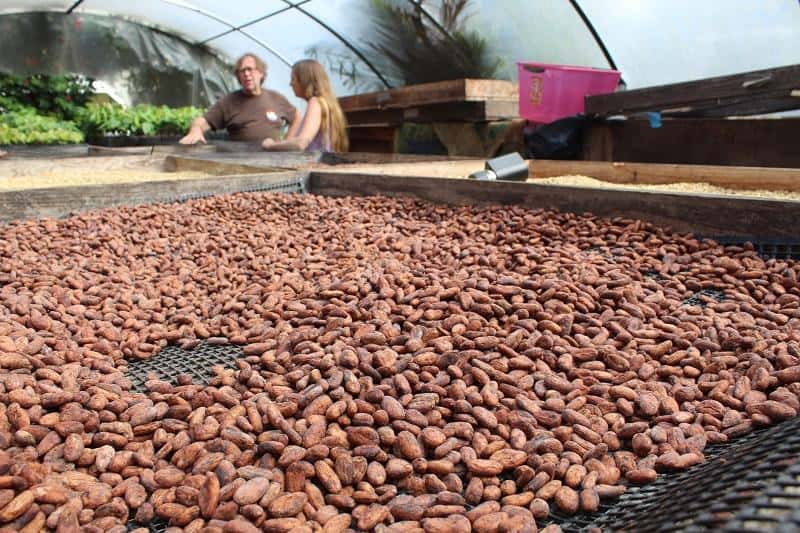 The Big Island of Hawaii
After picking up my rental car, I met a guy I've dubbed AT&T photographer (we now follow each other on Instagram). He helped me set up my sim card, and figure out some nice restaurants to go to (didn't make it to any of them)!
Next I walked just down the street to the Farmers Market, where I babbled with Erin from Sharkey's Chocolate. I'm still not sure what I said, but we made an appointment for 2 days later, wherein I visited his beautiful farm. The rest of the day I somehow made it to a few chocolate spots in Hilo, then had the best Mexican food of my life. Seriously incredible food.
The next morning I headed up to visit Mike's farm (Kahi Ola Mau), about an hour north of my hostel. This was one of the most beautiful places I visited in Hawaii, as well as one of the scariest experiences I've had as a human. Did you know that Hawaii doesn't really have any predators (unless you're extremely sensitive to centipede venom)? But they do have a serious rainy season, and on my first full day driving after not having driven for almost 3 years, I was and hydroplaning down the highway with no cell service and very little visibility. At several points I was so sure I was going to crash I felt the cultural urge to pray.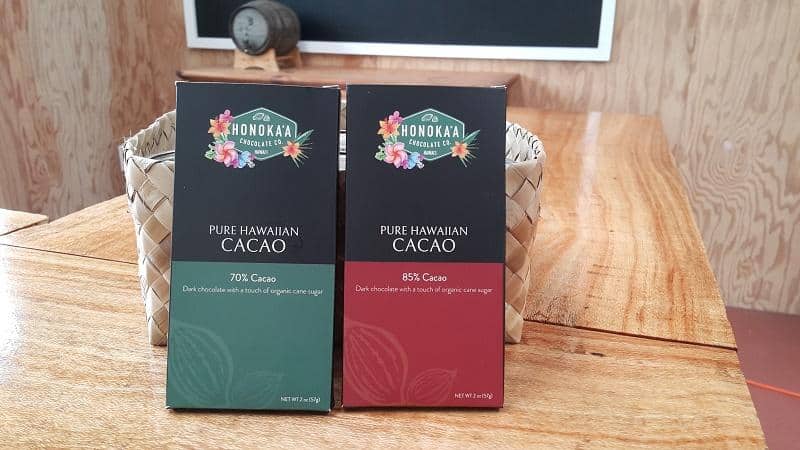 That evening I got some work & errands done, but the next day it was time to meet up with Erin & his dad, Tom, at Sharkey's Cacao & Coffee Farm. Alongside Maddy, who occasionally leads tours there, I got a glimpse at small-scale farming on Hawaii, in a way I didn't get from the variety of fauna grown on Kahi Ola Mau. Pushing it even further into one crop, on our agenda for the rest of the day, Maddy & I had a tour of Hawaii's largest Vanilla Farm, a sort of mundane but educational experience. The more enjoyable half of the day was actually spending the rest of the day with Maddy & her family, learning a lot more about the Hawaiian chocolate scene (and getting to play with her cacao beans mid-dry).
My last full day on the Big Island was reserved for torturing myself with a long drive over to Kona-Kailua. There was a full schedule prepared: three farm visits, a rum tour, dinner at a fancy restaurant that makes chocolate, and maaaaaybe some beach time. In typical Max fashion, I got maybe half of those things done and completely forgot about the rum factory. Between my 5 hours of driving I got in: a visit to Kuaiwi Plantation after getting lost & asking for directions– WiFi & cell signal overall sucks on the Big Island–, a visit to Original Hawaiian Chocolate's gift shop (tours are only on Fridays and Wednesdays), a still-unanswered attempt to visit Ocean Grace, a half hour of beaching & reading, and then a pork chop & cake meal at Red Water Cafe.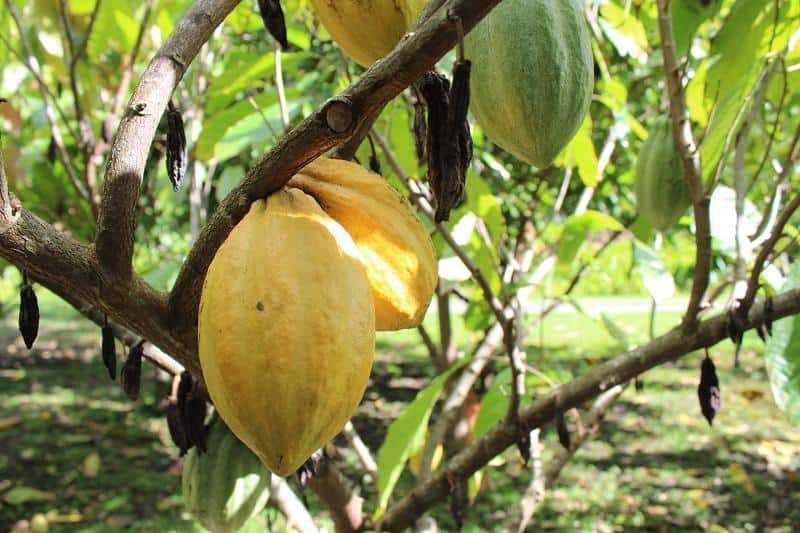 So I managed about half my itinerary.
The whole trip I ended up working every night and still feeling like I'm just barely staying afloat, and certainly not relaxing much. When I consider the fact that I'm not really making money on this either (Maaaaaybe $100 a month at this point), it seems silly to spend so much of my time on this. But if you never treat it like a business, it won't become one. I truly believe that.
Waking up early to pack, I treated Maddy to one final lunch at Hula Hula before doing our interviews (I never made it back to the delicious Mexican restaurant). But before we started, an older lady was walking along the path next to where we were sitting and stopped Maddy as she was walking over to grab a second chair. The woman told us "I'm 86 and ready to die; I've lived a good life," and then told Maddy all about her job as a NASA researcher (I watched on in abjectly amused horror) before simply waddling away. She thought we'd have fewer opportunities these days than she did… 60 years ago. 😐
Side note: lilikoi is the best food.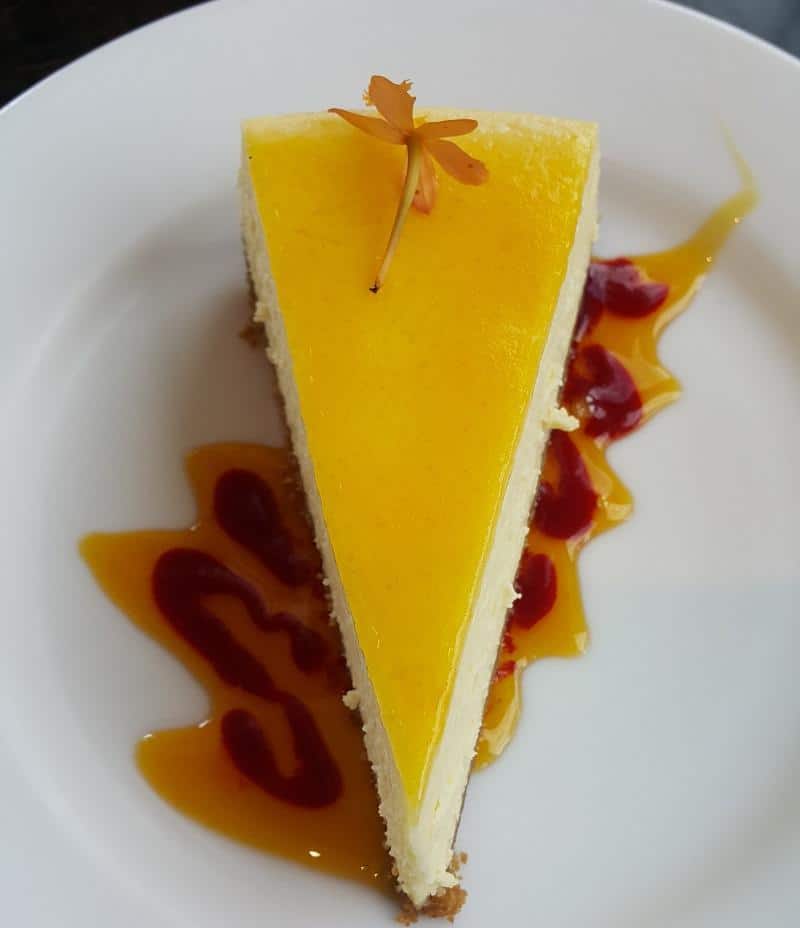 O'ahu, Hawaii
Arriving in the evening to greet my Mom at the airport, we promptly dropped into our Lyft with our Brazilian driver Fabiano, grabbing a late dinner before retiring to our shared bed.
Most days were pretty similar in Honolulu, to be honest. Mom & I spent some extremely late nights drinking rum and carrying on, laughing til our stomachs hurt. We went to dances and she taught me to walk home again without fear. Sometimes we also just sat together doing our own work, or watching Youtube videos while not-so-secretly still doing work on our phones. As is common for me, my interviews and research consistently seemed to find a way to but into our days, with not a single one passing by interview- or recording-free.
But it was still fun, because I got to spend some time with her. It's hard to imagine creating a person who's so much like me, but that seems to be exactly what she did. During the times I found myself working alone, I spent a morning meeting with Dan, and then Dylan & Tamara, trying to get interviews done (3 attempts & only 1 completed). Two days later, I finally got one more interview in the morning, and the final one on the last night of the trip, mere hours before my flight to Hong Kong.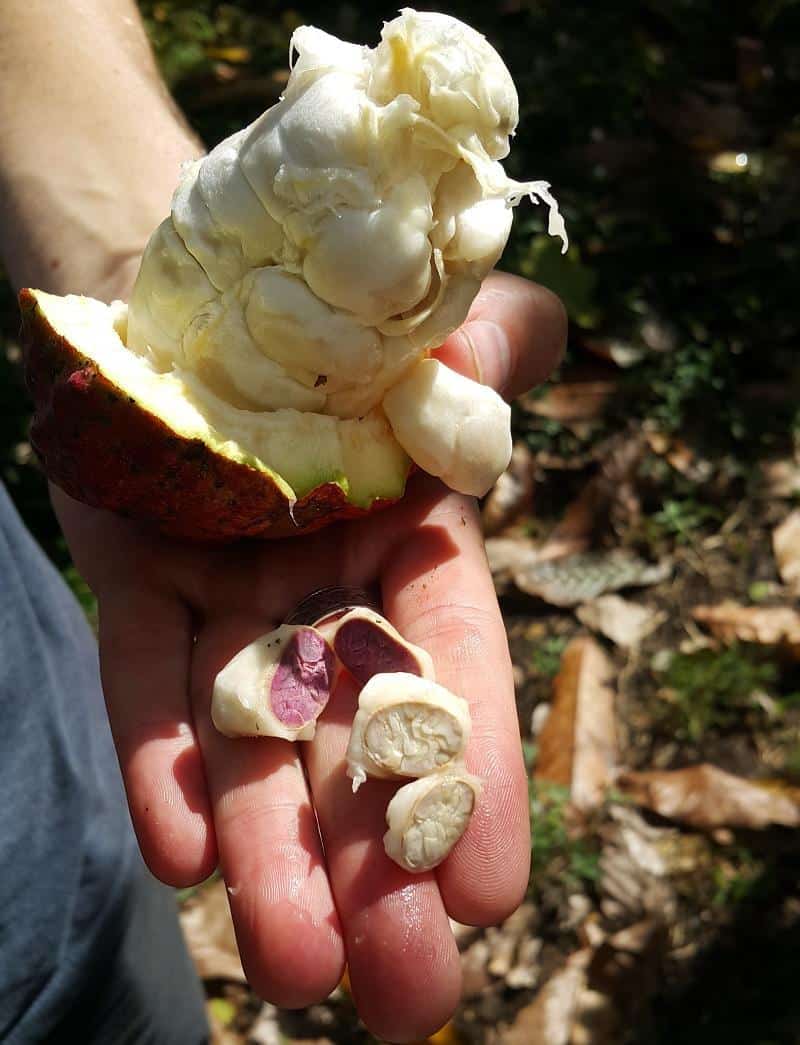 Hanging In Hong Kong
After an 11-hour flight, I had just 45 minutes to sprint to my apparently-delayed flight, and no chance to ship stuff to myself. But at least I got coffee when I saw that my flight was delayed! This trip also re-wrote my memory of Hong Kong as, overall, sort of a boring city. I'd still never want to live there, but I had a much nicer time this year than in 2017, and with way more pictures.
I didn't do any personal tourism on this trip, either, arriving well after midnight and then meeting with Christie for lunch later that morning. Right after that I had plans to interview Jeffrey Koo at– SWERVE– a different place, as he texted to me right before we were set to meet. This meant that I missed the tea & chocolate pairing I was supposed to attend right afterwards, which wasn't the disappointment it seemed since it was in Cantonese, anyway.
Katie & her hilarious friend Wai, owner of the tea shop, ended up doing a private pairing for me, more or less convincing me that I had to visit the Yunnam Province of China in the near future (they grow coffee and tea and cacao!!). It was a great lesson in good vibes, and meeting people who are just as passionate about something as you are. Those are the people who can teach you a lot if you just know how to keep your mouth appropriately shut.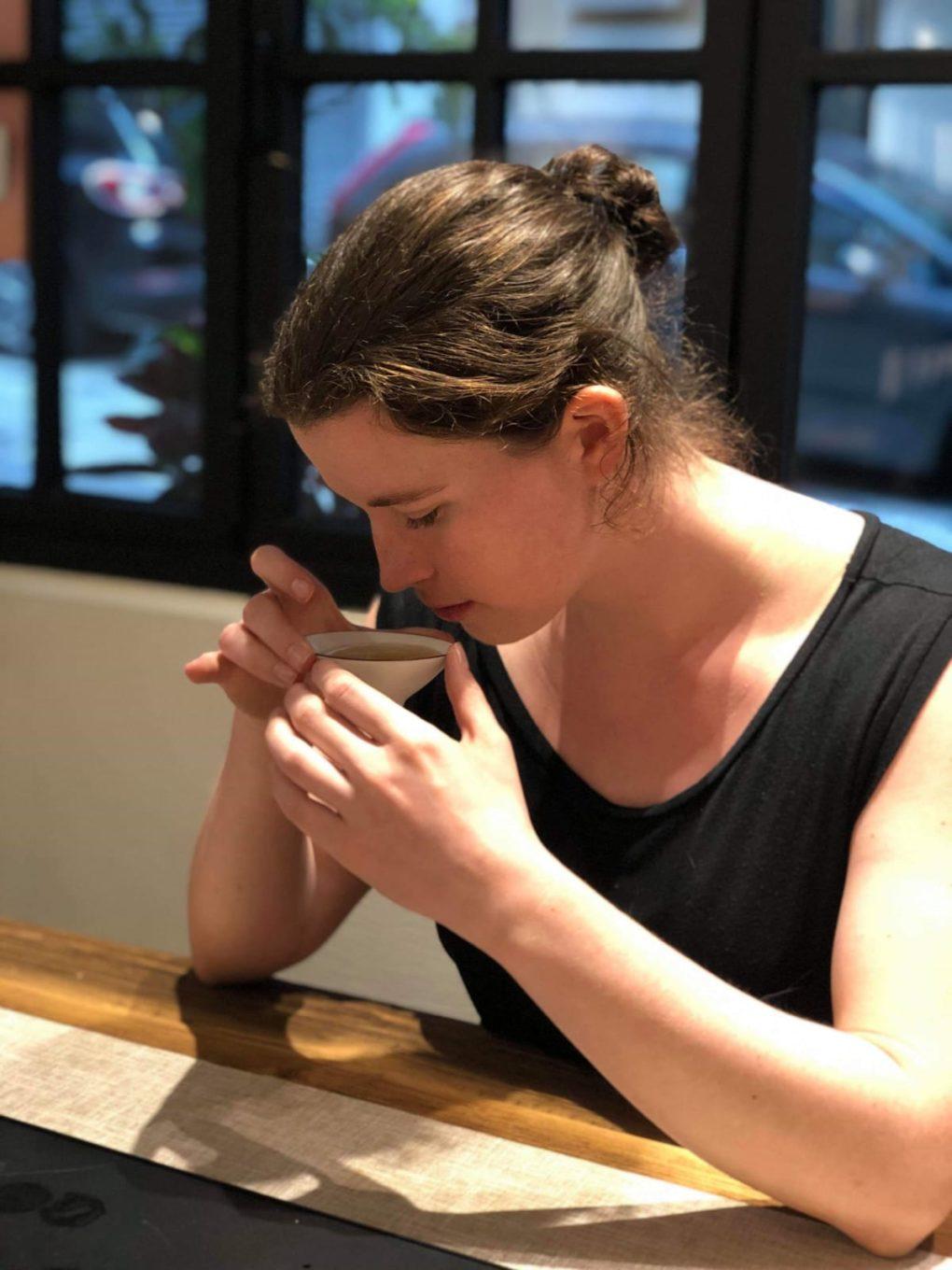 After I interviewed Katie, she & I headed to a famous bao spot. But since it was Saturday night we got added to the waiting list and went to the Sake Museum across the street, where I learned that I don't like jamon iberico (especially if the hair hoof is staring me in the fact) & olives still suck. We got our bao and Brussels sprouts (both worth the wait), both beautifully balanced; Taiwanese cuisine is the work of a master. Did I mention that this is still just day 1 in Hong Kong?
On Sunday I headed to lunch and eventually an interview with Hilda (My Chocolate Diary) before a little work and then an incredibly enjoyable dinner with Amit & Celine of Conspiracy Chocolate. Most of my meetings are fine, just nice work meals, but occasionally I get to meet people I just really get along with (like in Vietnam), and would love to add to my list of people to visit again (rather than places, I prefer to keep people & foods on a list to revisit).
I worked all day on Monday instead of going to Macau (it poured rain all day anyway), and then had dinner with some new friends from my hostel. Then came my final day on the island, when I had a lunch date with Sally & Mandy from Hakawa, incredibly generous and kind women whose story I hope to do justice. Once I finished visiting some nearby chocolate shops & completing our interview, I literally sprinted to the post office where the whole team worked to ship my package. Made up for all the madness at Incheon, at least!
I'll leave you hanging on my delayed flight to the Philippines the next morning… Air Asia sucks.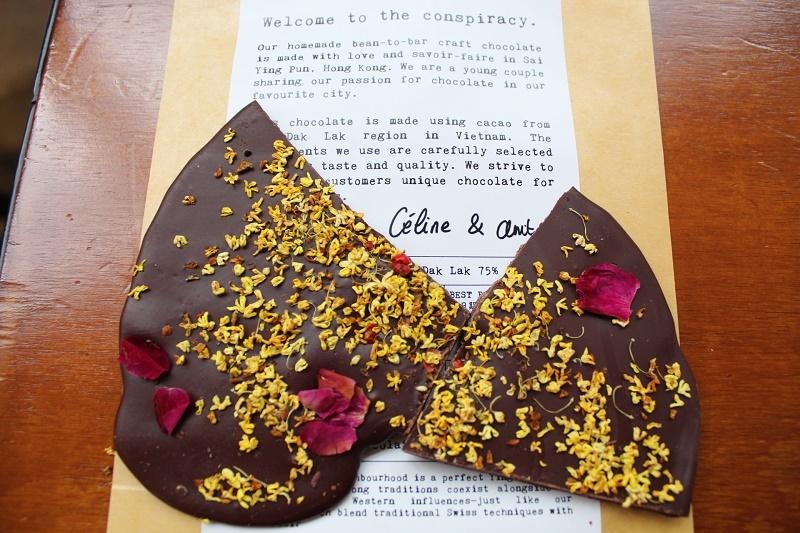 As I write this, I'm in the Philippines, a whole story I'll cover next month!