Days sick: 0
Days danced: 1
Although this month started out very stressful, it ended rather tranquilo. While Asia saw coronavirus unsurprisingly explode, I left the continent and headed to Europe for the first time in nearly 7 years, making it to my first huge chocolate festival in about as much time!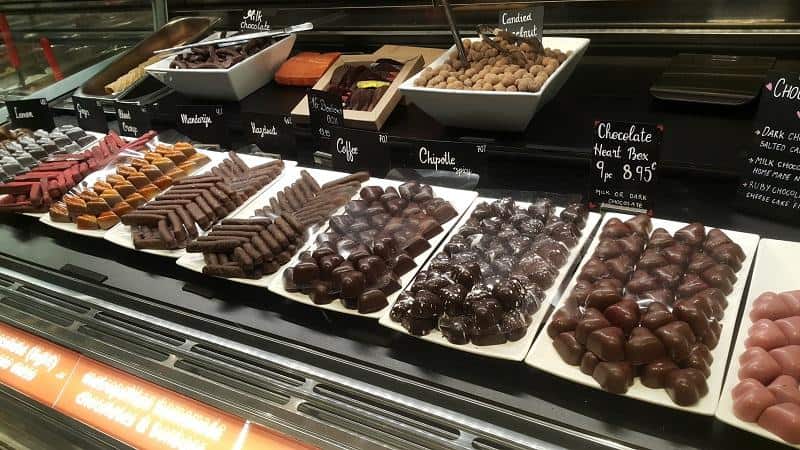 Seminyak, Ubud, and Done
Arriving on Bali was— I reiterate— a very bumpy ride. I had issues with my bank card during the first few hours, and then it rained for the entirety of my first two days there. But Balinese hospitality is notorious for a reason; overall I had a very pleasant two weeks there. Since I was there to catch up on content creation, I literally left my hostels only to eat, and otherwise worked all day every day for the first 16 days of February.
It was interesting to be on Bali as the coronavirus outbreak was developing in East Asia, as well, because there was a strange situation on the island for their Chinese visitors. By the end of my stay, about 5,000 Chinese nationals were more or less stranded on Bali indefinitely, as flights to and from China were halted from the 5th of February. For most people, I hope this was a welcome break from work.
For my last 12 days in Indonesia, I found myself in the city of Ubud, one of the hottest destinations for tourists to Bali. One of my most exciting days was when I gave into the fact that I'm had an ear infection for almost 2 months, and ended up having my ears flushed of ear wax, a rather dizzying experience. Walking to a local chocolate shop the next afternoon, I literally saw a monkey bound up to a tourist walking by and take the ice cream cup from her hand. She kept walking. :This is why I'm not on Bali for the wildlife," I immediately thought.
On my second-to-last night in Asia, I did an interview with Charm School Chocolate, but that didn't quite work out, as my Internet kept dropping, a recurring problem that had me tugging at my hair from all sides. So did the horrible treatment of elephants in Bali's chocolate factories. In the afternoon I finished the interviews for the Singapore episode, but found myself stuck with no ideas for the next hot topic episode after breaking out the India episode 2 weeks early. Even with 24 hours of transit to Europe, and honestly, even after 12 more days in Europe, I'm still rather stumped.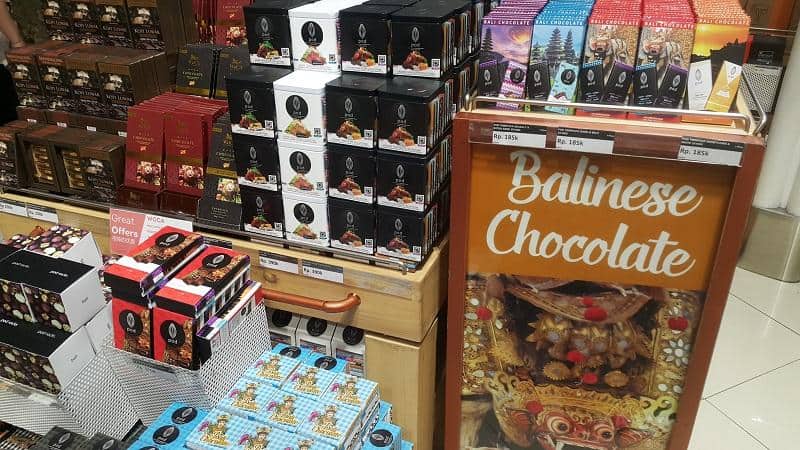 First Time Back in 7 Years
I had an uneventful trip to Amsterdam, arriving to 50 degrees and sunny, but most people still wrapped up like it was single digits. I got some weird looks from my long skirt and single layer of shirt, but their heavy wrapping made sense once night fell. I think the heavy bags & sweating inoculated me to the cold.
On day 1 in Amsterdam I visited just three chocolate shops, topped on day 2 by fourteen, which was apparently a mistake— the next morning I awoke with pain in my left foot, which persists ten days later, as this is posted. The pain worsened as the day went on and I walked on it, even to a professional event. It was a hindrance, but nothing I couldn't deal with (though standing on it all day suuuuucked).
By Friday, I just had to suck it up and get back to the chocolate shop visits, as the expensive doctor's visit told me what I already knew; stay off it as much as you can, because it's strained from over-use. Saturday and Sunday in Amsterdam I went to the chocolate festival all day, not managing to get to any of the talks since I didn't even know of their existence until Saturday night, just as I didn't know a lot of things about the event.
If I ever make it to Chocoa again, I'll have to both plan very closely in the week before the event, and make more of an effort to face my fears and network with strangers; it's simply unacceptable to have so many amazing chocolate people in my midst, and be meeting so few of them.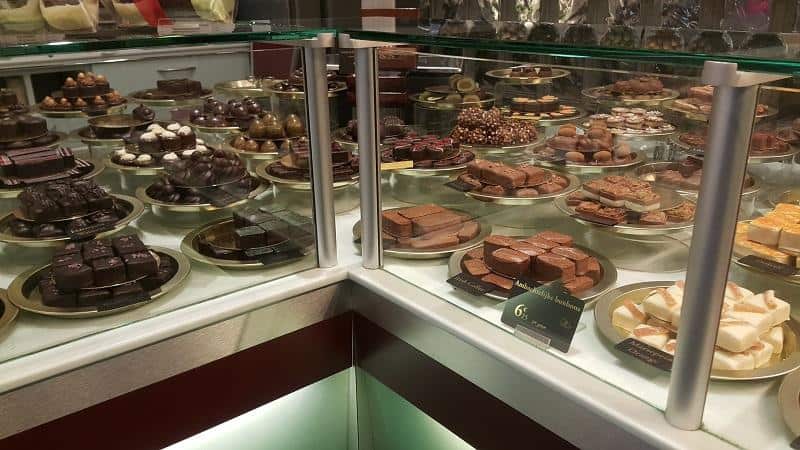 Belgian Chocolate Makes Me Sick
Heading to Belgium the next day, I made it on my bus with literally a minute to spare, as the driver was finishing his cigarette. The drive west was beautiful, full of flat, deep green plains dotted with old-style farmhouses and massive wind turbines. In Brugge it hailed & then rained or snowed every single day; I'm surprised I never short-circuited my headphones with the moisture.
On my first full day I visited at least 10 chocolate shops, coming back to the rural youth hostel each evening to work and watch YouTube on the couch. I felt pretty burnt-out all month. While I got some work done, I definitely messed around more than I successfully worked. I also over-ate crappy chocolate for blog posts all week, which is probably definitely why my skin started breaking out again. Oh, the things I do for potential money & hopefully pointing you towards better chocolate.
On the train to Aalter, to spend the morning with a chocolate maker in the area, an elderly Belgian woman asked me to close the door in French and I'm not sure why understanding it was such a win, but it was and I want to remember that strong sense of accomplishment. So the trip to Brussels was…. long. It started at 8am in Bruges, took a detour between cities for, well, some chocolate (surprise), and then meandered into the city and got me to my hostel just before 4pm.
I then managed to stay up until 7:30am sitting outside of a church with a new friend; oops. That pattern continued the next night, ushering in March just as it should be: with smiles and laughter. Belgium, you've been good to me.