July was full of days spent listening to Gary Vee and some marketing Youtubers, just getting super psyched about building something I'm proud of. Then actually building it. But I also walked past a dead dog in a box on the sidewalk on my way to work, so you win some and you lose some.
Days Danced: 0
Days Sick: 0
Ulleungdo: the Lost Island?
After a 4:45 wake-up call, a long-ass bus ride, and then a long-ass ferry ride, the 60 or so of us arrived safely to Korea's Jurassic Park (minus the retro dinos). It's much bigger than I imagined, the mountains suddenly jutting skyward after the dock, and the long climb to our hotel feeling nearly vertical. After a fish lunch, we sat through a long lecture on Dokdo, Korea's emotional land dispute with its evil cousin (the dubbed video on visiting Korea was killer). Then we went around to the Dokdo museum, where I ducked the guides and read my kindle. No regrets.
Though the pumpkin magkeolli (rice wine) that Ulleungdo is said to be so famous for is unfortunately still just makgeolli. The heat on that island was nearly unbearable the entire time, sunny and creeping up around 100 degrees, though we learned on our return trip that it'd gotten so hot while we were gone that many schools had closed early and sent kids home. Not teachers, but kids. I'm telling you guys, the rumor that Korea has 4 seasons is a lie and I will bring up this year's weather as historical proof if needed. 3 weeks of beautiful sunny weather and dust from China does not a springtime make.
Dokdo is Korea
Honestly the Dokdo situation is exactly as I expected it to be, much more of a metaphor for the relationship between Korea and Japan than an actual land dispute. But what did surprise me was that Koreans actually realized this. There was an entire slide in their presentation that explained how important Dokdo was because of history, not just because of the land itself. There's not much there at all, anymore, though it's still beautiful.
They guard that place because it represents taking ownership of what is rightfully theirs, but Japan has tried to take away in the past. Hence the soldiers with guns guarding the island 24/7, but still willing to engage in a quick photoshoot. You do only have 30 minutes on the island after all, and this is after over 3 hours roundtrip on the ferry to get there from Ulleungdo. Oh, the things we do for love (and pride of country).
Seoul
I took two separate trips to Seoul this month, one to see a friend off to a long trip around Vietnam, and the other to meet up with chocolate makers from Canada. The first one resulted in a lot of good B-Roll for a YouTube video and some new friends from the hostel, while the second resulted in some new friends from the industry. It was just so much fun to chat about the minutia of Korean culture and chocolate around the world, two of my favorite topics at the moment.
Plus I got to try some truly stupendous Canadian chocolates that I could definitely see adding to my regular tasting menu. I just really enjoyed meeting Gaiia and Van; they're very nice and genuine people. The trips home are never a joy, but I'm never one to turn down struggle, as long as it leads to happiness.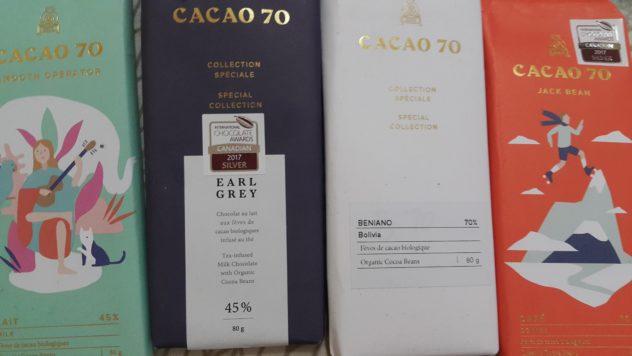 Why Monthly Updates?
The last several months I've been writing a lot about working towards my goals and changing my mindset. This is not because I think it fascinates anyone; in fact I think it bores the crap out of 99% of my readers. But just once a month I choose to share my current perspective for one human and one only: myself. Future me— the same flesh but certainly a different person from the one I was at age 13 or age 30. For example, 22 year old me has visceral memory of the heavy, hot air she swims in during every Korean summer.
But ten years from now that feeling will have faded and maybe I'll be tempted to return again one summer, thinking it won't be too bad. But to future me, RESIST. I promise, Korea is only the ideal summer getaway if you like swimming in your own sweat. I only love walking around in the smothering humidity as long as I know I'm headed for a shower and have eliminated the risk of sun poisoning. There's something comforting about being so surrounded by warmth.
But it's not just the physical memories, it's also how happy I feel listening to Sangria Wine or Estamos Bien, and the pride I get looking over at the giant mountain bordering my town. So cheers, to the future people and personalities we're building in the present. Be sure to record some of those memories, as they fade faster every year.