Time is flying by in Korea. Throughout the first week of this month, I spent hours preparing documents and running around like a video game character, collecting the documents needed to apply for contract renewal. I am trying to negotiate for removal of the ugliest couch, currently holed up in the back half of my apartment, as well as specific vacation dates. But the most important headline of all is jeez, I've been in Korea for nearly a year, already!
Days Danced: 2
Days Sick: ~5
Making the Most of Year 1
During this upcoming contract, I want to spend less money on plane tickets by putting my planning obsession to good use. But since my current contract isn't over yet, I want to immediately take advantage of having settled into my new home and country, established a routine, and identified the perfect domestic destinations for three-day weekends.
I would feel no need to leave the country, at all, with so much to do here, but the traveler within me has been monstrous this month. I even made it into North Korea! Almost. I really just saw North Korea, actually, while on a DMZ tour around the Cheorwon area. This almost-one-year's previous ventures out of my tiny apartment include surprise hiking in the countryside, food festivals in Seoul, and jumping off a mountain to paraglide over my town.
This month was even a fortune cookie all its own, holding some surprise wisdom in the form of a chocolate master up in Chuncheon. Despite being the capital city of my province, it's somehow even further from me than Seoul. You see, the day before a mid-week public holiday, post-teaching I might add, I dragged my hands back to my keyboard and contacted a chocolate maker located in the city.
After realizing that she speaks English, I asked about her machinery & immediately decided to pull my boyfriend up there for a long day trip, for a chocolate tasting visit & sourcing machinery, as well as a big bowl of Chuncheon's famously spicy DakGalbi (닭갈비). We spent about two hours visiting with Emily Paek, the mastermind behind the Public Chocolatory, so with limited time we didn't actually see any of the tourist attractions! Just another reason to head back, I suppose.
Dreaming of The Day
Seoul hosts a wide variety of immigrant populations, though overall immigration in Korea needs to incrase if they want population to stabilize. These immigrants come from Vietnam, Kyrgyzstan, Belgium, Nigeria, and Peru, but mostly from China. There are the typical Americans and Brits, but the diversity is so much richer than that, and the abundance of international food & culture fairs based in Seoul can vouch for that. People love to taste and learn about things and people different from them.
What I Wanted From Seoul's Latin American Festival
A taste of the home I have been longing for. Spanish is dancing around my ears, mixed in with Portuguese and English, and a smattering of Korean. Real people dancing around my body, cocking their hips to hit the bachata beat and then dropping back down into the dance.
Sometimes there are moments you remember telling yourself to commit to memory because they are so eye-openingly beautiful. Trying my first bite of choclo con queso in the sacred valley of Peru was this for me. Here a woman sells me food she made herself and I close my eyes to savor the taste and I'm right there, back in Peru. The mix of salty and sweet, the full feeling you get when you've eaten something so satisfying, and a balance in your world when you find a new favorite food. Now I know that this was not the same cheese or corn, as both of these must have been imported from one of the Andean nations thousands of miles away, but often or just takes a reminder of home to feel better.
I've been missing Latin America something fierce lately, as apparently being inside all day simply doesn't suit me & warm weather reminds me of the Caribbean. I've been trying to find a beach here, but I live in the mountains and the sweet spot for the coast here only lasts six or seven weeks in July and August. It's September.
So I'm here, home for awhile before I leave and the bubble is popped, and once again I appear in Seoul for the weekend, heading back to my cheap hostel to drop off some new reminders of a place in which I have felt both deep belonging and camaraderie, and sadness. Let's hope these empanadas can stay hot for the next three years.
Unforgettable Nights & Even More Memorable Days
I went to a disappointing Latin American festival in Seoul (see above), leaving to meet up with friends after less than an hour. We got to take advantage of lovely heatstroke-hot weather to share some ice cream and conversation before heading back to our hostel to prep for the night. Had we not taken so long, we might have even caught the last train out of Itaewon, but as it was we stayed there and went to the reggae bar and then a hip hop club. The foreigner district of Seoul is surprisingly full of dreadlocked Koreans.
Unsurprisingly, the owner of the reggae bar is one of these remote rastas, though I have been there often enough to know that he was absent that night. Had we made it to Gangnam, I'd have a different tale to tell, but we also would have been unable to help this one girl get away from her drunk guy friend. She even played up the image by sharing their gin and juice with our trio! Whoever says being the mom of the group is no fun is not correct. The sun surprised us and, as always, hundreds of our closest friends at 5am when we left the club. What will I do back in the US where clubs close at the ridiculously godly hour of 2am?
My self-growth continued on schedule when my chocolate making machine arrived to my school and we hauled it back to my apartment. The first batch of chocolate will be made next month, once all the cacao has been cleaned. The familiarity of this process is one hundred percent welcome.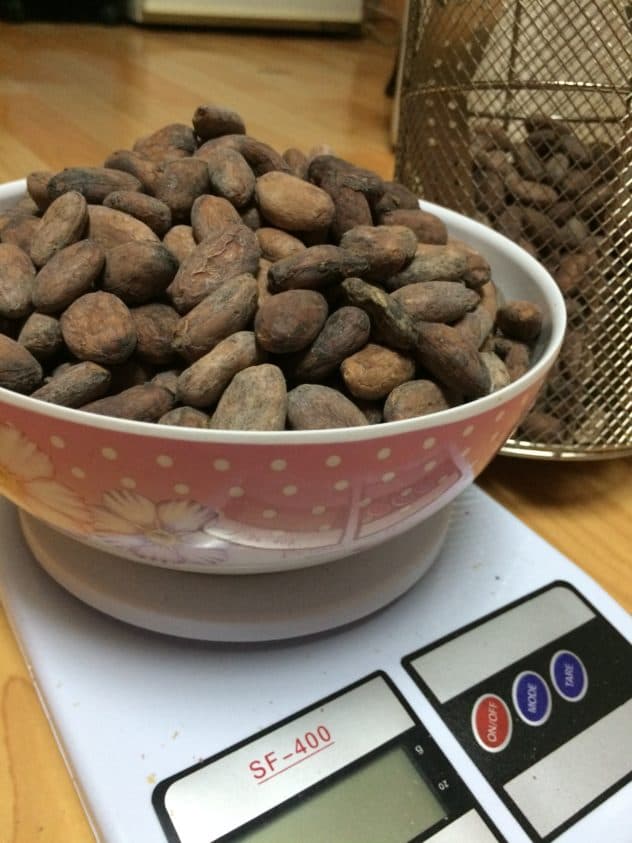 We picnicked with several friends & their kids under a bridge by the river, on one of the hottest and sunniest days of the year. I brought red wine and aged cheeses from our day trip to Seoul, to share a more American version of a picnic with them, and they brought kimbap and fruit from the trees in their backyard! The only other Korean thing they could have blessed us with is fried chicken, but I suppose one must always strive for balance.
All of my friends here speak a range of basic to advanced English, and I had an enlightening conversation with one of my friends who lived in the US for several years, about the Korean education system in their approach to language acquisition. Despite his fluent English level, and the fact that his wife teaches English, neither of his kindergarten-age children speak any of the language beyond the most basic greetings. Varying explanations as to why still confuse me.
Unknown Terror in the Countryside
Before I even got to school on Monday, at the bus stop from which I'm picked up in the morning, the two soldiers I ride to school with and the driver of our bus all called the police. A girl screamed out the window of the building I wait for my ride in front of, and although my headphones were in, she was clearly yelling for help because she saw the bus arrive. She was promptly yanked inside back by the hair and the window slammed shut, but the three worried men looked her way and promptly pulled their phones out. The police arrived about five minutes later. When I was picked up, they were on the second floor on a balcony, talking into their walkie talkies with worried expressions & eyes on the door.
I had to go to work, but I'll always wonder what in the world she yelled out while I had my headphones in, and if I would have even understood her had they not been in my ears. I'm glad the other guys were there, though, because honestly I would have succumbed to the bystander foreigner effect had I been alone. Not comprehending what she said, I'd have assumed she was crazy and kept walking; she looked so young that I thought it was just a kid yelling out of the window simply because she could, until she was pulled back in. But by then it was too late to listen again to what she said. Some moments you can't get back. As I told my co-teacher this story in broken Korean on the short drive to campus, she was also immensely surprised at the happenings. The mental image of that girl being yanked back in by the hair has sort of been haunting me ever since.
We quickly sort of pushed aside what we couldn't help for what we could when we arrived at school and I heard myself step on a bird. Or rather, step over a bird and freak it out. Trapped in the grate system which drains wastewater out of the construction site next to our school, the bird was terrified & not in a good place. So the teacher who drove me there quickly figured out how to coerce the creature in the right direction, but it quickly, literally, ran into a wall. She methodically pulled on each grate until she found one with some give and pulled it up, trying to compel the bird towards her with soothing words, but eventually just lifting up the animal and tossing him into the air so that he'd fly far, far away, or at least to the closest tree.
Beach Camping & Lavender Fields in Former North Korea
At the end of the month, I spent a packed weekend in Gangneung, visiting fields of lavender farm & a small blueberry farm. Early Saturday morning we drove 100km straight up the coast, ocean on our right and… tanks on our left? My poor boyfriend had to drive the whole time, as I was chatting with a good friend from college, not-so-surreptitiously taking & sending her pictures of the soldier-filled tanks. For some reason, the military chose that weekend for a massive training, explosives included. We passed at least two dozen tanks full of soldiers and gear.
On the way back, in post-flower bliss, we made several stops. I finally saw the beach town of Sokcho and tried their famous gangjeong fried chicken & saw the over-hyped Abai Village (really just a bunch of old ladies selling cheap rice wine topped with phallic glasses). Did you know that from Sokcho to the DMZ was a part of North Korea before the Korean War?
We were pretty exhausted by the time we finished walking the beach, so we ran to to grocery store for our final errand: BBQ supplies for the night. We made it out with minor casualties to my wallet, and headed to the beach to set up camp. Literally. Suhwan already had all the supplies for camping, so we spend about an hour hauling it from the car to our spot and then setting it up. We woke up wicked early, and as expected, were wicked tired.
Only as soon as we sat inside our humble abode, we were told by a mean little old man who had been watching us that we couldn't camp here and had to take everything out to move the tent. It had just started raining. He just handed us a flyer with a list of fines on it and stood there waiting. So we moved, begrudgingly. Laugh's on him because we had a great time finishing our fried chicken and trying to barbecue the rest of the night, despite the constant rain. We arrived at five, but by the time we were finished unpacking and eating it was eleven; even on the hard, wet ground we slept like the dead.
The next morning we brushed sand off of every single thing we brought with us, and headed over to a Hawaiian coffee shop that Suhwan had had his eye on, popping blueberries the whole time. The coffee was fine, and the beach was beautiful when it started to rain lightly. However, we had further errands before lunch at home. Our most interesting one was picking up the milk. We stopped at a building I recognized as a pension, but which Suhwan insisted had a grocery store inside. It was a convenience store, but it served our needs all the same; the interesting part, however, was the prices— some were less than half of what you would pay in the grocery store.
We actually had to have his dad send us a picture of his military ID before we could check out, as this was a duty-free store of sorts for military personnel & their families. I hit the mother lode there for my students, with boxes of ChocoPies going from ₩3400 apiece to a mere ₩1300. I bought three. Come lunchtime, his parents made themselves scarce for some reason, so we showered, and then hung out in the living room with his brother's girlfriend, eating leftover hot dogs for lunch and watching a movie. After all that running around, it was one of the best, though not the most memorable, parts of the weekend
Reflections on Future Travel
This month was a busy and expensive one, though I did not leave the Koreas nor buy any plane tickets. Not a single weekend was spent in my town, because all month I had a serious case of globetrotting fever to work through. I was and still am binge watching travel videos in all my spare time; the wanderlust is a living, breathing beast within me these days. Years ago I caught the bug, and every once in awhile it'll rear its head all the way back and let out a puff of fire that's tough to ignore.
I think the summertime weather and scorching hot mid-afternoon heat bring out my need to sunbathe and snorkel, while my job brings about the need to stick around my classroom and school these children all day. My desire to travel was just not as strong in wintertime, though maybe that's just because I was still adjusting to life here. There was snow instead of rain, and the heater in my office was a thousand times more appealing than the frigid sidewalk outside. But the end of this month marked nine months here. Almost a year living in just one country!
Unlike in Guatemala, Ecuador, and Peru, where I lived just two to three months each, I've not yet felt the need to pack up & move myself permanently from here. I love my little town, and all the genuinely interesting and interested friends I've made here. Just a little travel and relaxation at a time, and then I return to the grind and back to my students, and a steady paycheck. That's not even considering the weeks of my life put into this site. It's sort of become like every weekend is a little trip abroad, because there's a whole world out there and I'm really living in the thick of it.
What I should work on next is getting better at cooking with Korean ingredients so that I stop eating so much international food in Seoul… but I digress. I enjoy having my purpose here, as well as building up personal stability and security, while still being able to wander this very foreign country as much as I can. I'm learning Korean, and I easily notice every improvement. Work is always a challenge and often a joy. So maybe it's simply being so used to wanting to leave that's got me confused when I want to stay.
Do you have any experience as an expat? How do you stay engaged in your new community?