Days Danced: 0
Days Sick: 7 (+ the endless pollution)
May was a tumultuous and fun and eye-opening month. I went on two short trips, one to Jeju Island and the other to Vietnam. But other than teaching me that there aren't enough books in the world to make 16-hour travel days bearable, they reminded me how far I was willing to go in order to explore every corner. I have goals about making this site a resource for chocolate lovers around the world, but I also want to make it into a travel diary of all the people & places I've had the pleasure of encountering. Also, pollution is the devil.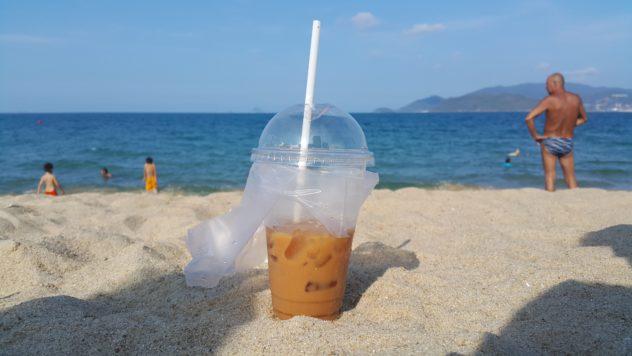 Becoming Good Enough
This is the month where I finally began to control & systematize my social media. Boring, right? It was a last-ditch effort at entertainment, really, because I'm unquestionably difficult to keep entertained. For short bursts— TV shows, a walk on the beach, a meal— I'm your girl. But there's something about living in the same place and not going anywhere, or doing the same job and never mixing it up, that really loses my interest. I just can't seem to sit still and continue to do the same thing day after day when there's so much more I could be doing. Over the last several years I've been able to stay focused on the site (to varying degrees), but I've quit or stopped trying with so many other things: improving my Korean, making more friends in my town, exercising regularly…
I'm a serial learner, and it's a rare thing that strikes such a chord with me so as to become a part of my self-identification. Some of those things are: craft chocolate, Spanish, Latin dancing, rock climbing, cacao, writing, and learning. I love learning, and in particular I love learning how to be just good enough at things. The challenge of figuring out the mechanics of something and how I can take it apart and put it back together to form something new is endlessly fascinating. I think that more people should become good enough at stuff, especially languages.
The last time I tried to learn French, my professor told me that my grammar was horrible but I got my point across. That's all I needed to keep going. Now that's not quite the level I like to maintain on this site, but there's something about becoming just good enough at the things we have to do & then automating them as much as possible, in order to do more of what we love. For me that means learning how to save time in order to shift my focus towards: Youtube (videography, editing, SEO), writing well-researched posts, and planning my year of travel (coming September 2019!). So all month, I practiced those things, and traveled and chocolate-ed.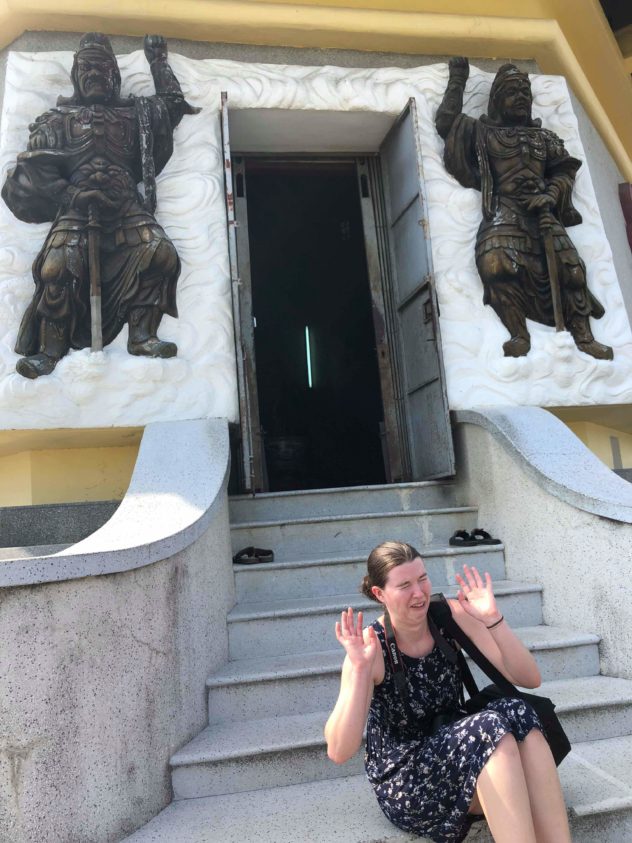 Going to Jeju-do
The first weekend of May, I gallivanted off to Korea's Hawaii, Jeju Island. It's definitely the number one domestic holiday destination in Korea, and with good reason. After a grueling 16-hour trip there (and again on the way back), I managed to discover the UK. Formed from a massive volcanic eruption millennia before, Jeju's home to 3 UNESCO World Heritage Sites and a bundle of locales which would be right at home in the United Kingdom.
Chief among them are the rolling hills of Seongsan Ilchulbong and the Jusangjeolli Lava Cliffs, the latter quite reminiscent of Giant's Causeway in Northern Ireland. The first day of the trip was truly lovely, but as I left my tour group and walked a ways down the coast to meet up with my friend, unfortunately she was on her way to the hospital with her oldest son in the hospital. It wasn't too serious, but she had to send her husband to pick me up and take me into town.
Then it poured rain the entire rest of my trip. During the entire next day as we went around to several more sites, and into the evening as the rest of the group called it quits and I went off with some strangers.
I learned on Jeju that the quickest way to know if you get along with someone is to get naked with them, mere hours after meeting. Allow me to elaborate. For the last two years, I've been meaning to go to a sauna but never had anyone to go with until 5 other women on the bus decided to visit some hot springs in Jeju. The hot springs were more like a traditional sauna with outdoor pools, but for me the most important takeaway from this mentally challenging experience was the cultural insight. Lots of naked women of all kinds were there, there there was no self consciousness! Nobody gave a shit about saggy boobs or a flabby ass.
This would be amazing to have in the US, to teach women that not all bodies are the same and none are weird, though maybe we'd leave the scrub downs from elderly women in lingerie to the Koreans. However, I don't see this ever happening in the US; ironically we'd probably be too conservative, though I know there are Korean saunas a few places in America. It just really made me consider what I missed all those years, not getting naked with my friends.
I'll be back, Jeju, but next time I'm flying.
Rude Ajeosshi
Clue number one should have been the fact that he wouldn't let any of us sit in the front seat, and number two should have been the smell of the food he was eating as we got in the car. About thirty seconds after taking off, our taxi driver began rolling down his window, announcing bal naemsae. All I heard at first was namesae, and I thought he was referring to his food, but then he repeated it. Bal naemesae. And he pointed toward our feet, saying "poot." That's when I realized what he was saying and my stomach started to burn with anger. The afraid foreigner in the back of my mind moaned that my Korean wasn't good enough to get mad at him, and that he could easily kick us out of the car. But did this man seriously just declare that our feet smell and he must air out his cab?
I went off.
I told him that his food was smelly and that he was being rude. Why was he being rude? I even used some informal sentences in my rush, and later on purpose. He backtracked after that, asking all sorts of questions and making basic conversation, only getting grunts in response. My friend eventually responded to one of his broken inquiries and I continued to barely acknowledge them. As we left the taxi, just 5 minutes later, he apologized but it was too late. All we were left with was the question— did our feet really smell? And how didn't we notice it, if they did?
We're still in Jeju at this point, by the way.
Millenials in Chocolate
Over the course of a few weeks this month, I worked on a project I'd been thinking about since early last year. It was inspired by both the Korean obsession with age & all the older people I'd met in my chocolate travels. There were so many of them— where were all the people from my generation? I knew we were out there. So I started the search, and found so much more inspiration than I could have hoped for.
On the surface it seems like all of us must have been born into good chocolate or discovered it by accident, but the tales I uncovered revealed so much more. People had stumbled upon cacao as a way to give back, taken a class in chocolate making, and moved around the world for chocolate. You can read more about their stories here, if you're curious.
On a related note, this month was my first meeting with Chunghoon, a man starting a craft chocolate distribution business online here in Korea. He speaks great English and really valued my opinion, one of several people I've consulted with about their businesses just this month. It's wonderful to click so well with other people in the industry, and it's making me think hard about the services I'd like to offer in the future.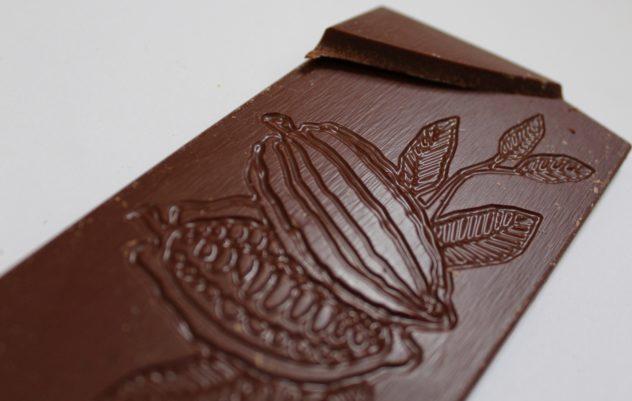 Sports Day
This is one of my favorite days of the year: it starts with charismatic group stretching. Then it continues with running & flipping & jump roping, only to finish with all the kindergarteners literally bouncing over to tunnels they then crawl through in order to bonk another little person with an over-sized toy hammer. I was giddy over the cute. All the kids' parents even hopped over with them & followed them through the tunnel. Then there was the inexplicable paper game, in which every kid in 6th, 5th, and 4th grade ran in lines trying to form a paper trail. Absolutely baffling day. I wouldn't have it any other way.
Side note: this is the month I learned that all the cafeteria ladies do daily dynamic stretching that would lend itself well to river dancing, if they ever got the inclination.
Vietnam
The Arrival
The golden rises like a jewel in the center of a washed-out pristine beach, almost flat-looking, like a post card in the early morning sun. The resorts eat up the coastline, while half-planned monster buildings taking up most of the rest. This is the road to Nha Trang. Early morning fishermen are picturesque in their ignorance of me. Nice, reckless taxi drivers are no longer scary.
The sea breeze cools my arm as he stops to let me take a picture. The sweet scent of roasting meat hits me in the face & gut as we fly by breakfast food stands. So much green. So, so much green.
Nha Trang
Vietnam is just a gorgeous country. When I finally met up with Linh, we went for pho and then to see a church, where we had coconut ice cream. Other than the giant Buddha statue, I think this is as touristy as we got on the entire vacation. Every stop we made seemed to just be filler between our meals, traveling by motorbike for chicken rice and then chocolate & chatting at home.
Other than the food, I think my favorite part had to be enjoying coffee in the sun. Vietnamese people sure know how to make a mean iced coffee. I spent my first afternoon in the country drinking cheap iced coffee on the beach with a hundred Russians & some babies, butchering the Vietnamese language all the while. As the weather cooled and the Vietnamese returned to the beach, we made another stop, this time for the weirdest massage of my life (too much naked, once again).
After chats over make-your-own spring rolls and then flan floating in coffee, it was back home on the motorbike once again, wind whipping in my hair, feeling like I'd lived a thousand wonderful days. Then I tried real cacao liquor for the first time, learned that bachata means potato in Arabic, and can't remember anything else from that day.
Buon Me Thuot
Another early morning took us to the inside of the country, into the mountains. Buon Me Thuot was about 4 hours away, and I'll always be immensely grateful to Linh for being so willing to make all these long journeys with me. I has some delicious lemongrass chicken over rice for breakfast, and then we finally arrived at the café.
I was utterly humbled by her boss, and all the kindness I received over the course of my visit. We went to his farm and he told me all about the crops and retrieved mangoes from trees, took pictures of baby birds… the fields came alive with shiny green butterflies, freshly arrived in the world and reflecting my happy thought with every pulse of their wings. This is what pure bliss feels like. Even with the pouring rain and a flight later that night, I have tasted happiness, and I'm ready for my next hit.
I'm also prepared for another glass of the most amazingly delicious milk tea I've ever tasted, handmade jellies included, courtesy of Azzan.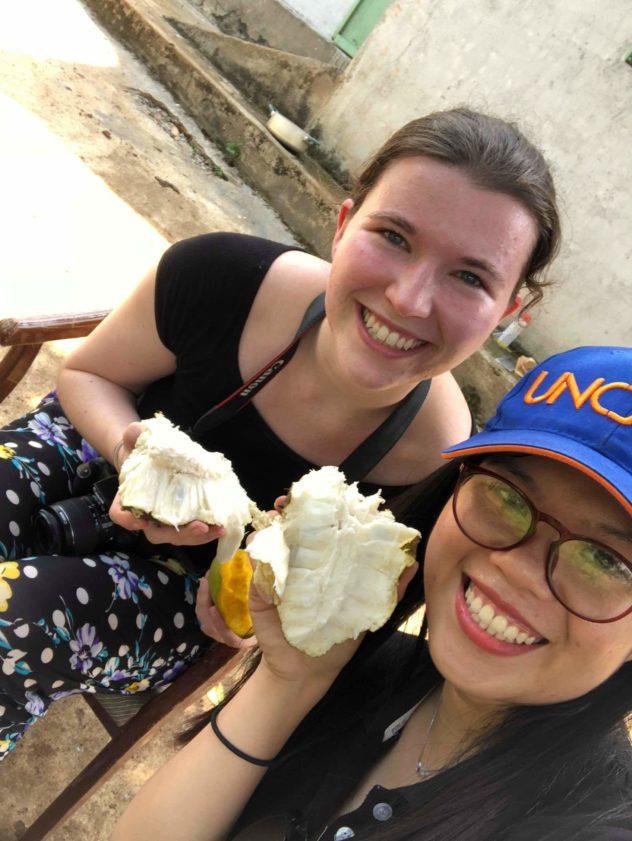 Saigon
The cacophony of honks, each stolen from a different kitchy 80's movies, just let people know "I'm here." Motorbike riding is a sport all on its own in Vietnam, and nowhere is it executed at a higher level of efficiency than in Saigon. Also known as Ho Chi Minh City, as I expected, I didn't fall in love with the Vietnamese capitol, but I came to respect its hustle. We visited a half dozen chocolate shops in one very long afternoon, doubtful but hoping that the footage comes out usable. Approaching midnight we said our teary but hopeful goodbyes as I headed to the airport, knowing I'd have 15 hours of travel ahead of me, every second worth the three days that came before.
I can't remember the last time I was this happy.
How Vietnam Changed Me
Vietnam is the place where I got the idea in my mind that I needed to leave Korea sooner than planned; the last week of May I ran around for several days trying to figure out how to sign a 6-month contract with my school. With a recent spike in traffic on the site, I was ready to speed the 3-year plan into a 2.5-year plan, but life doesn't always work how we plan.
I wasn't ready (& still am not ready) to leave Korea in just 2 months, not just money-wise, but mentally. I wanted my last 8 months in my town, but I was worried that staying for over a year longer would lead to regret when looking back. My bank account would be fuller and my Korean better, but 6 months of your early twenties is a big chunk of time to give up. Yet sometimes we just have to choose the lesser of 2 evils and be glad we have a job at all.
Until next month.