Before going anywhere, we had to rent a car. The rental agreement had been made, and a price agreed upon, so we headed off on a 12-hour trip south.
Days Danced: 0
Days Sick: ~0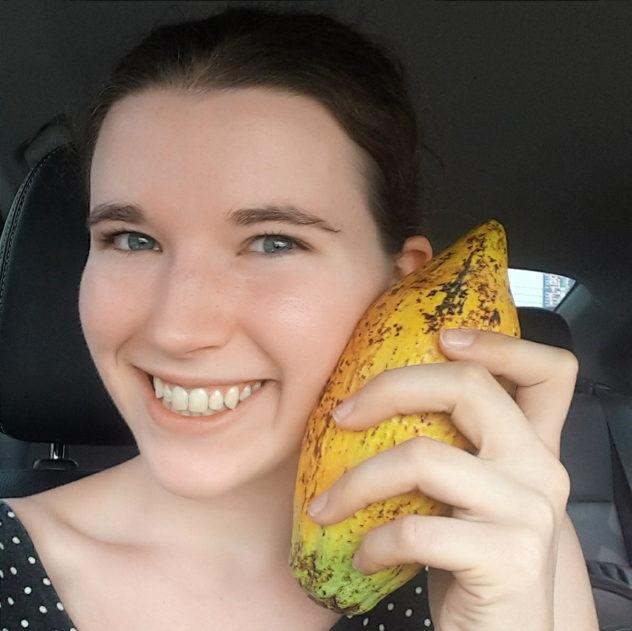 Tasting Cacao in Kenting
Taiwan is not a large country, but to drive down the length of the island and not stop anywhere would be a shame. Plus, there was chocolate research to be done. We stopped at 2 shops during that drive, plus a cake café with buttery earl grey cake. Arriving to our hostel around 10pm, there was nobody there to greet us, but we finally prevailed when my boyfriend contacted the woman through an app. The next morning, we headed directly to the touristy cacao farm and then the beach, a mere ten minute drive down the coast. Even though we only spent one day in Kenting, it was my favorite of the three cities we stayed in. I understand why it's become a favorite local getaway! There's lots of open space and nature, and even a National Park. Kenting Night Market was the best we went to in Taiwan, too, with a huge variety of foods and entertainment along the entire strip.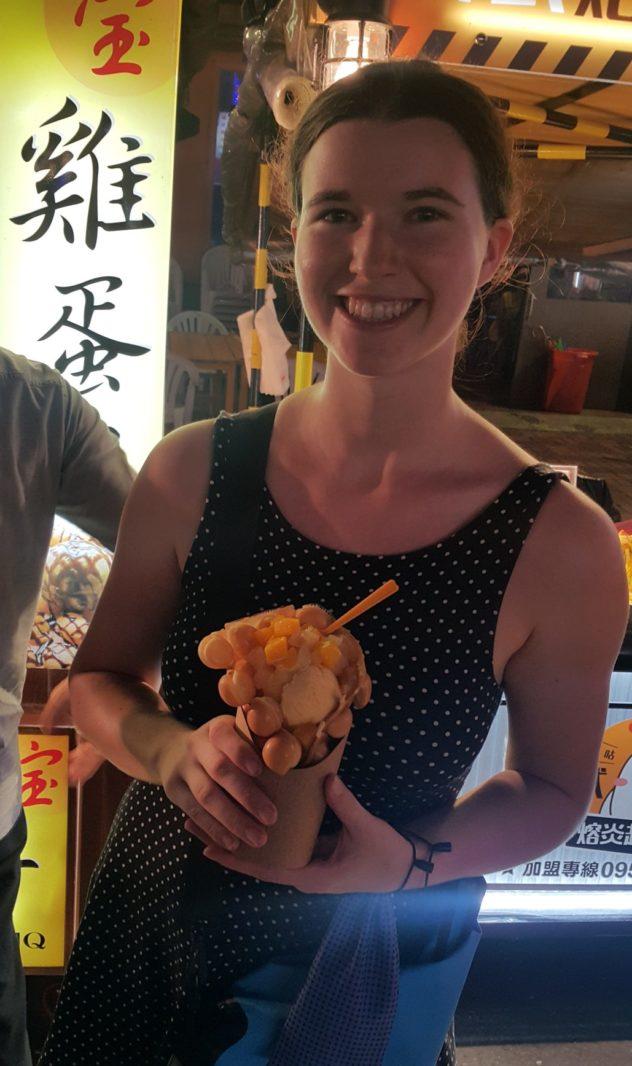 Our journey back up to Taichung the following morning was spotted with three different bean-to-bar chocolate makers, one of whom has his own cacao farm. He took us all around his plantation and showed us his chocolate making workshop, including some cacao pulp products he had prepared for us. When we asked about food in Nantou City, he offered to prepare something if we could just wait ten minutes, but we had to draw the line. He still accompanied us into the city, however, to 2 of his favorite local food spots. Finally, we were allowed to buy him something.
Wine & Chocolate in Nantou
We had to continue on to check in to what turned out to be a horrible hostel for the next three nights; the guy selling crepes out front had to call the guy to come get us. But at least we were loaded up on chocolate. In the morning we went off on our great cloudy Puli adventure, at a winery, whiskey distillery, working Vanilla Farm, and two chocolate shops. The language barrier was starting to get to us at this point, and we were ready for a night in.
We gathered our alcoholic supplies and dug in to the Nantou Whiskey with vigor. It had been awhile since I'd drank much of anything, much less something so good, and with such good company. Finally we had a chance to catch up and chat like we had been expecting to do more of on this vacation. A tipsy trip to the closest night market revealed a letdown of just two blocks, and eventually a chicken place with something written in Korean. We were forced to fortify our food supplies at 7-11, not actually a bad option in Taiwan.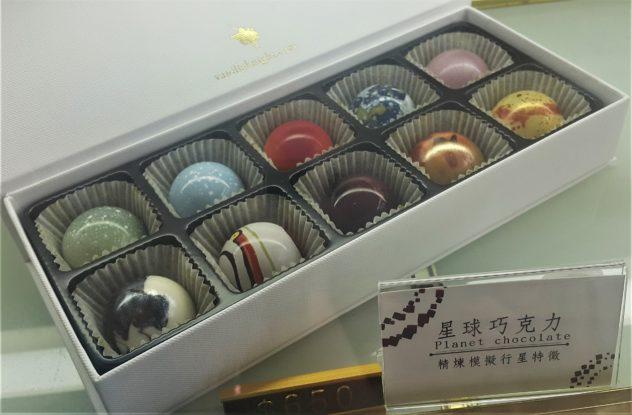 We're pretty hardy, and know our limits, so we slept like babies and in the morning headed out early for caffeine & breakfast. When in Taiwan, one must try boba at the originator of bubble tea, and thus I had my first real taste of tapioca pearls. I remain unimpressed with anything soy-related. Or lakes, for that matter. Even after so much prodding and recommending to go Sun Moon Lake, that place is definitely just a lake. Maybe there were some special things to do that we didn't know about, but from what we read it seemed like more fun to head to the tea plantation.
[easy-image-collage id=7260]
Turns out, there's not so much to the Antique Assam Tea Plantation except for Pokemon. Unlike in Korea, there was no owner out talking about his plants, or food made with the tea, or tastings and explanations of it. Then again, my Mandarin, not so good. Maybe some of those things were offered, but we had already hit the proverbial tea too hard the night before and were just not into it. Nor were we finding the pretty sights of Taiwan to be very foreigner friendly.
Most of Taiwan's tourism has been historically from mainland China or Japan, though Singapore and Hong Kong visitors are now numerous, as are other visitors from around Asia. Westerners are still not as common there as they are in Japan or Thailand, but the interest is growing. he English signage still lags behind. Just 3 chocolate shops later, we arrived back in Taichung City, the third-most popular destination for such visitors. We did not spend much time in the crowded urban center, and wished we had based ourselves in the mountains. Much better parking there, and much cheaper everything.
Famous Food & Pokemon in Taipei
Early the next morning we had to return our rental car, and then drop off our bags at the hostel and head for mani-pedis. This drags out over the WHOLE day so I go search for two more chocolate shops while the only worker beautifies Sasha's toenails. The chocolates I found at Is Taiwan Is Chocolate were not impressive in flavor, but they sure were beautiful. They went great with our nails! At least visually.
We sort of bum around Taipei the next day, enjoying the sunshine and hitting up 3 more chocolate shops before lunch at the famous Din Tai Fung. I would happily pay that much to eat there again; it was only ~$10 each! We also headed over to the biggest night market in Taipei, Raohe Night Market. We searched for presents to no avail, and ate way too many pork buns. Thus goes the typical tourist, eh?
Our last full day in Taiwan is rainy. The Pokemon Sasha searched for doesn't turn up during the day. We drown our sorrows and wring out our rain-soaked pants at one final chocolate shop. We couldn't bring ourselves to visit any more touristy things; let's be honest, they're kind of expensive and usually not that fun. She and I are much more food tourists, and aren't big on crowds snapping pictures.
She's not quite used to the staring you often get in Asia, either. Plus, we really just came for the food and each other. Another night passed, with another night market. Sasha caught her beloved Pokemon, and eventually it was time to say goodbye. I had to sleep, and she had to stay awake before leaving for a 9am flight across the ocean. But we'll see each other again soon, when the season calls for it.
Heading Home
They tried to take my tiny bottle of whiskey at Shanghai airport, but I drank it in protest. I mean, they said I could. Goonies never say die, eh? The rest of the full-day trip home was a bit of a blur; I didn't have my Korean check card, so I had to ration out my remaining cash. Beyond not having access to my money, math dictates that two weekends abroad require two equivalent weekends at home. It balances out the checkbook, and whatnot. With chicken and pizza and Italian food in town, plus all those pictures of chocolate and tasting for class, who misses Seoul?
Well, I suppose I did. Especially when I was wandering around town, soaking up some sun before the cold sets in and the serious winter jackets emerge. Koreans dress for the weather they expect, not the weather it actually is— unless it rains or snows, because they don't fuck with that— so sometimes people look ridiculous when it's 70 degrees out and they're in a scarf and jacket with jeans. I'm probably in a summer dress, after all. Ahhh I miss summer. The dance gods do not seem to be shining down on me this summer or fall. My dry spell for salsa & bachata has now lasted over 3 months, and unfortunately shows no signs of stopping.
Forced Leisure
A few days before Halloween, I was guilted into going on a staff field trip. The group headed to a nearby lake, where we rode a boat ten meters across a lake and then came back 15 minutes later. They ate chicken feet for dinner; I left. The next morning I woke up way too early and stayed tired all day, through two cups of coffee and constant human interaction. Isn't the life of a teacher grand? It was 5/6 grades' field trip day, and they needed a female teacher to watch the girls during the day. But it was a free trip to Seoul, plus lunch, so who was I to complain.
I decided to stay in Seoul after my class left, and headed for the dentist. I'm endlessly fascinating, right? I mean, I have a free Thursday evening in Seoul, and what do I do? Errands. I've become an adult. Thanks, Mom. For more irony, I went right back to Seoul just the next day, and spent Halloween weekend in Seoul, along with millions of others. I once again, missed the opportunity for a salsa night out. But can you guess what I did get a few tastes of?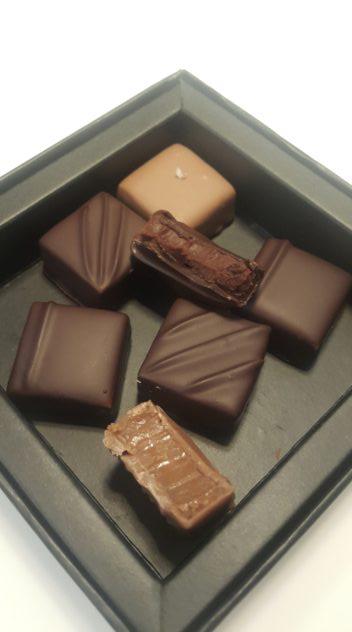 Well, what's this box full of??