​Days Danced: 1
Days Sick: 0
October passed by in a flash of ups and downs (that's both a reference to bus rides & emotional states). I finally got a diagnosis for my tooth & digestive problems, and managed to sleep through the night for the first time in years. Literally. Plus, I finally got to see how the Bangkok chocolate scene has evolved.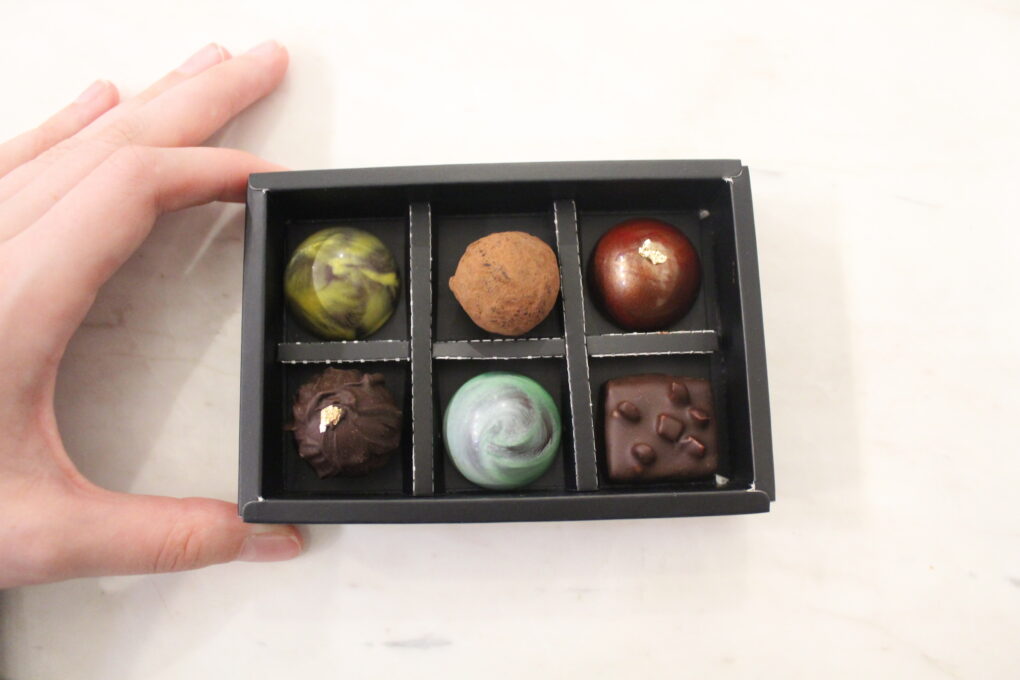 Back to Battambang
The guesthouse I stayed at in Battambang 2 years before was not quite what I remembered. I mainly returned to the city for the circus, which was exactly as great as I recalled, but at the hotel there were copious bugs in my food the first night. Other than the wings 'n' things staring back at me, the flavor was great, but I lost my confidence after that. Add in the collapsing side table (with an elderly man on it), the mosquitoes getting in through a hole in the window, and their daughter rubbing her dirty feel on my pillow, and I will not be returning.
But at the very least, I got to see more of the surrounding area than I did on my previous trip. We even rode the bamboo train, a rickety invention that is just as scary as promised. Rainy season in Cambodia is a rough experience, from the overt poverty to the rickety roads; I can't begin to imagine growing up there. The plumeria always brought a smile to my face, but boy, those bus rides are not pleasant.
To Kampot & Cacao
Mom and I spent 2 solid days in Kampot, but she had food poisoning for almost the entire time, so I ended up not seeing much of the city beyond the places I dined at. The food & sunsets were lovely, but the number of old white men with young Cambodian women was disconcerting. It's really sad to realize that most of these women just didn't see any other options to get out of poverty.
From Kampot we headed back up to Phnom Penh, where we were taken on a terrifying tuk tuk ride to our hotel by a likely clinically insane man. It's a nice hotel, though. Wait, that was on our bus layover from Kampot… either way, an unforgettable experience (in a bad way). What brought us to Phnom Penh wasn't curiosity, but a hub that promised to take me up north to the cacao plantations. And again, some swanky digs.
I awoke around 6am to take a minibus to Mondolkiri, the rural province that's the site of the country's first cacao farms. I was met in the afternoon by the co-founder, Stefan, a big Dutch guy who's resided in the area for 6 years. We spent the afternoon and evening with his fellow co-founder, Chant hold, and had a truly wonderful 2 days. I only wish I'd been able to stay longer and see more of the area.
As it was, we managed to chat through a mosquito-ravaged visit to their farm, where I could take pictures and avail of the chance to pick their brains about the project. After they dropped me off at the guesthouse for the night, it took me 3 tries to manage to actually take a shower and head to bed. We went to a place to do the interview in the morning, and that was unfortunately that. It was difficult to leave such a beautiful and untouristed part of the country, but Laos was calling!
Stalling in Vientiane
I'll be honest— most of my time in Laos was spent in my hotel room, where I vanquished or scared off a roach, a lizard, and a millipede. Fun times. I caught up on work and fit in a few meals in between, though we found the city to be surprisingly expensive. But the foreign food really managed to hit the spot in our part of town; I've gotta say. We also managed to hit right at their annual boat festival, the country's second-biggest holiday.
Sigh.
But we did manage to make it out to see a few streets of the city, and I went to see the country's only chocolate maker on my last day. He's an unfailingly interesting fellow, whom I 100% plan to take up on his offer of taking me around Laos. Despite our lack of experience in Vientiane, Laos intrigues me. I will be back.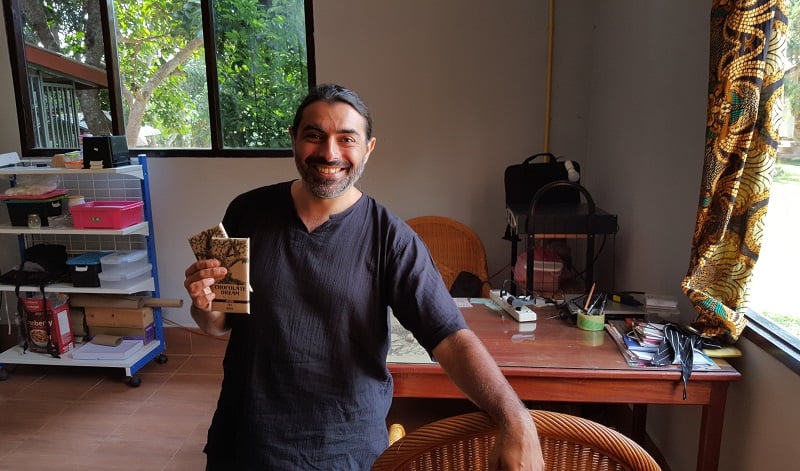 Bangkok Chillin'
Back in Bangkok after almost 2 years, it's wonderful to see the strides that the city's chocolate culture has taken. I spent almost all of my first week doing work with deadlines and visiting doctors. I finally got a diagnosis for my GERD, and holy hell did the medicine work! I didn't realize how exhausted and pained I'd been until it all started to ease.
I bid my Mom adieu a couple of days after our arrival, and managed to get out and visit a different chocolate shop most days of my first week in the city. Otherwise, I worked. And visited the restaurant 2 doors down & the mango peelers on the corner, because holy Bangkok, Batman… mango is FABULOUS. After several days of working, eating oatmeal & Thai food, and basking in the glow of my first good night's of sleep in years (but actually), I had friends coming.
For 3 days I went around parts of Bangkok with 2 childhood friends from the States, who were themselves fresh off of a trip to Hawaii. We sweated our way around the western part of the city, going between the sites I saw on my first visit 2 years ago and the sites I didn't even know about back then. The highlights, as usual, were the meals. We ate at The Local and Soul Food, and then once my friends left, more local friends took me to some more Thai-friendly spots.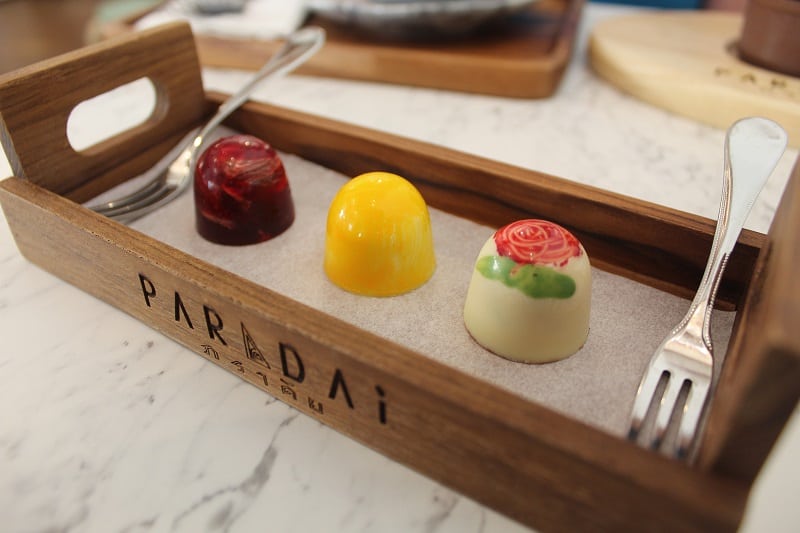 I discovered some disappointing dancing, and motorbiked around the city (a favorite past time of mine, as we know), doing interviews and meeting up with other chocolate people in between bouts of wiring or editing or scheduling. I also had the first day of the Latin Dance Festival in Bangkok, which proved to be pretty damn fun.
By the time I leave for Myanmar on the 4th, I'm hoping to have all the podcast & posts prepared up until after I visit farmers in Thailand on November 10th, but as we know, the best laid plans. At the end of the month I also saw the side effects from the accutane easing… and my acne coming back. But at the same time I found some hope on that front, with the ideas of Ray Peat and exactly how to change my diet, rather than just a long list of foods to avoid. Cheers to many more years (of health).