​Days Danced: 6!!
Days Sick: 2
I was sick my last few days in Thailand, so there's not much more to say about that. The main chunk of this month was my 3.5 weeks in Vietnam with my mom, traveling to the 4 main spots in the country. Overall, I had a damn good month.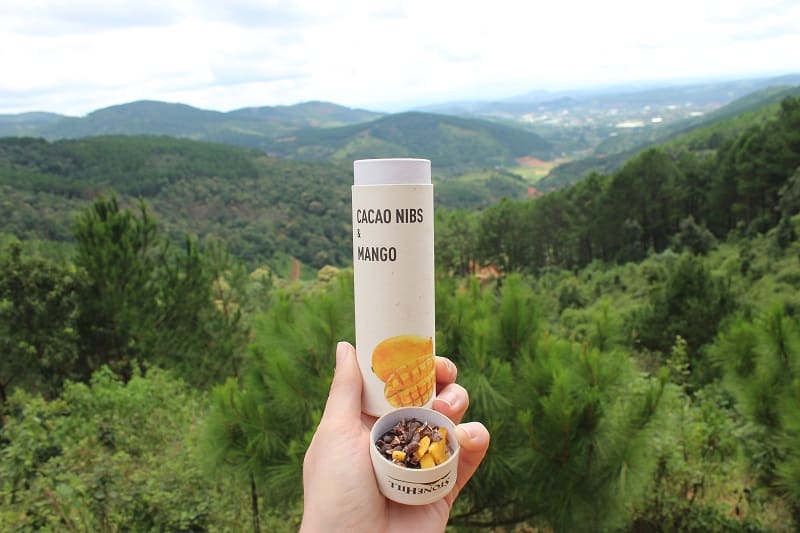 Arriving In Vietnam
So much happened in Vietnam, overall knocking it from a place of virtue on my mental list. After we arrived in Saigon, we all went out to a super fancy dinner, where I learned that I don't like being waited on hand & foot and I HATE when people watch me eat. For the next several days, I tried to alternate getting work done with spending time with my mom and Aunt.
While they went on a city tour, I finished a podcast episode, and while my Aunt & I had a disastrous trip to the Mekong Delta, my mom answered emails. We also discovered my favorite restaurant in Saigon (Secret House), fell in love with coconut coffee all over again, and had a sweet & sour experience at Vietnam Chocolate House. After dropping my aunt off at the International terminal, I boarded a flight to Da Lat with my mom. There we discovered that even in the dead of summer, there are cold places in Vietnam!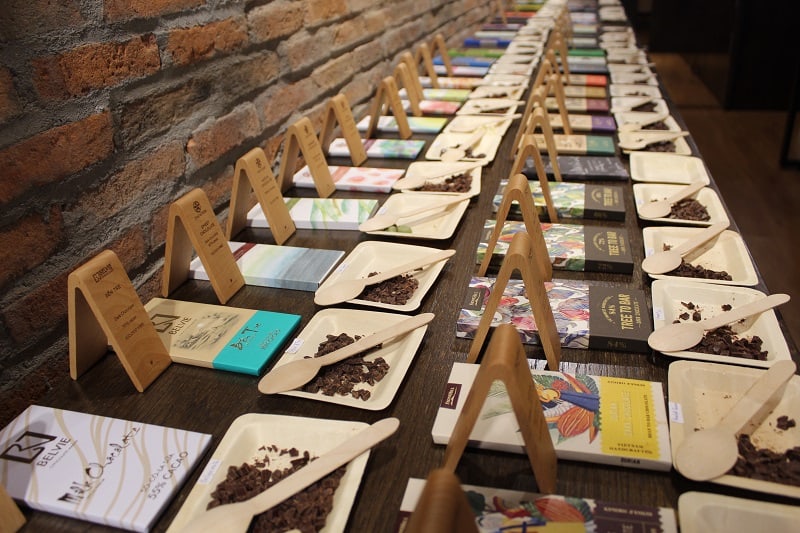 Cold Places in Vietnam
We arrived at our Da Lat hotel around 9am, and were allowed to drop our stuff in the room. I think we were the only guests for the whole 5 days we spent there. Our first night, all we really had the energy to do was go around and visit a few chocolate shops before grabbing coffee. Grabs basically dropped off the map every evening. Poor momma was sick for almost the whole week after our arrival, and fell in love with the local Atiso tea (though once she recovered she declared it weak and anise-y lol).
Our next day we took a coffee tour all morning, learning about local coffee processing from the indigenous Vietnamese, and then roasting our own little sack. In the evening we took a street food tour, one of my favorite things we did in all of Vietnam. Our guide was a hilarious and strange local guy named Binh, and it was worth the $19USD a head. The next day we even hired him to take us around on a day tour to all the stops I was interested in, picking his brain on all things Da Lat. For the next couple of days I really needed to get work done, as all of a sudden I urgently needed to leave a day early for Saigon.
That Friday I was headed to Vung Tau to visit a newly constructed cacao park, where I interviewed a lovely farmer via his interpreter, while rain pounded away in the background. It's really a stunning part of the country. God, I love motorbikes. Heading back into the city, we both attended a Latin Dance Festival, making it to exactly one half of two lessons; I still managed to dance with everyone I really wanted to. Plus we had one final dinner at Secret House, and had some delicious Ralf's Gelato (highly recommend)!
More Northern Vietnam Chillin'
Boarding our flight to Da Nang, we had some serious turbulence on the way, but I managed to not have a panic attack. We headed straight to Hoi An and fell in love. I mean, L-O-V-E. Even though I had to spend nearly half the time indoors, working on the latest podcast episode, I got to explore the small city each night. The lantern lit up every side street of Hoi An, filling our eyes as we filled our own stomachs. On our second night we took a street food tour, and then fell for the banh mi and coffees from Madam Khanh's. We also went there 3 times in the four days we spent in the city, and managed to get in a sorta beach day and a delicious patisserie run once I finished the podcast episode.
Next stop: Hanoi. Meeting up with my best friend once we arrived, it was a very fun and long week in Hanoi. Over the weekend we mostly visited the main tourist spots in the city and then went salsa dancing at night. But on day 2 we happened upon some men in the park playing the Vietnamese version of hackey sack. That turned over 2+ hours of learning how to play the game (called da cao), with an infinitely patient man I'd like to adopt as my Vietnamese grandfather. Let's make it happen.
The next day I suffered through the beginning of five days of sore legs, walking around Ninh Binh, the historic ancient capital of Vietnam. Then we went for leg massages, passable crepes, and mostly crappy chocolate. Riding on the back of Linh's motorcycle was one of my most favorite parts of the entire trip to Vietnam; it felt so free, even with the helmet and mask covering my face. There's nothing like it, truly. Saying goodbye was rough, but hopefully we'll meet up in Myanmar next month!
Heading To Cambodia
Arriving back in Siem Reap was also rough, but I got to spend most of the first few days in Cambodia staying inside to get work done. It's taken a nice big weight off my mind. We went to see the legit Cambodian Circus, took a cocktail making course, and had a decent cooking class experience. Next up: Battambang.