I walk around this town in southern Belize, looking for somewhere to eat on a Sunday afternoon, right after church lets out, and I finally find my place. Two hours later, I find myself stuffed and very satisfied with my $6USD meal of stewed pork and tres leches cake. I stumble out of the restaurant into the overcast humidity feeling a bit gross in my skimpy, it is hotter-than-hell here outfit, but then I sit down across the sea and realize that it's okay.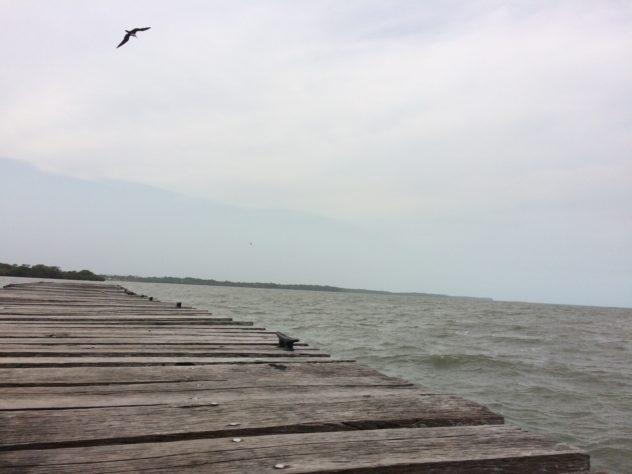 Nearby is the dock I had walked down the day before. It had seemed unstable, uncertain as to whether it would make it to the next day or not, but it seems that the Belizeans never question its verity or the water which flows beneath it. Nobody was at the end, so I decide that I'd be the one to do so. Terrified I would drop my phone or lose my precious book or bottled water, I take the big boards slowly at first.
I walk down them where children would run. Only stepping on the whole boards or between them, I don't care if my stomach bulges with my full belly. LIke this quick walk to the end of the pier, human life is short and the journey is scary. Some boards are less stable than others, but you deal with it and move on. There is always another board to depend on, until eventually it all just ends.
So you turn around and walk back.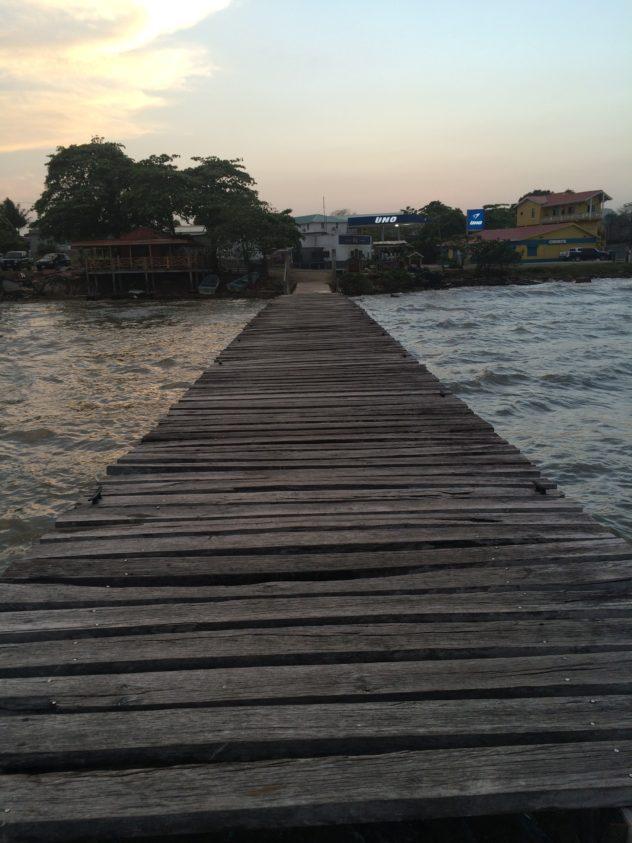 Where would you go in Belize?