Incheon Airport, also known as Seoul-Incheon International Airport, is the largest airport in South Korea. It consistently ranks as one of the best in the world, and if you're reading this, you're probably facing a layover in Seoul soon (or even right now). So below are my top tips for surviving an Incheon Airport Layover, after 4 years living in Asia and several transits through Incheon— not to mention 3 years living in South Korea!
About Incheon International Airport & Going into Seoul
Incheon International Airport is located west of Incheon's city center, on an artificially created island about an hour and 8 minutes away by rail (AREX) from Seoul City proper. Terminal 1, shaped like a traditional Asian Torii Gate, handles Asiana Airlines and international flights. The concourse in the middle handles other international flights; and Terminal 2, which is shaped like a claw, handles Korean Air, Delta Airlines, KLM, and Air France flights.
Those of you looking to visit South Korea are probably as confused by all the changes as I was before I visited in spring 2022. The Korean government has been as wishy-washy with their pandemic policies as those in most of the other heavily-touristed countries in Asia have been. But as of July 2022, if you want to vacation anywhere in Korea, you need to be ready to wear a mask. As of July 27th 2022, masks are still required in all public places, excluding the outdoors (unless you're in a crowded area or at an event with 50+ people).
I found that there was a lot more paperwork to fill out than I remembered from previous visits. But I'm also American and don't need to apply for a visa, so if you're already used to applying for a visa to visit most countries, then it may not seem like as much more to you. Here are the documents you need to take to Korea to visit as a tourist:
K-ETA (Korean Electronic Travel Authorization, applied for at least 72 hours before departure) OR Visa to visit Korea (countries which previously had a visa exemption now need to apply for a K-ETA)
Proof of negative Covid-19 test: this means either a physical certificate from a PCR test taken less than 48 hours before departure from country of origin or a rapid test taken within 24 hours of departure. Results need to be in English or Korean; this is not required for travelers 6 years of age or under.
Proof of Vaccination must then be uploaded to their quarantine system, known as Q-Code (you take a picture of your vaccine card and upload your proof of a negative PCR test all at once, so you can only do this AFTER you get your test results back, usually the night before you depart). Note that all travelers are now allowed in with proof of a negative covid test regardless of vaccination status.
This is not the end, however, as there are a couple other testing requirements in place right now. Visitors to Korea are still required to take a PCR test within 3 days of arrival. There's no testing requirement to leave South Korea, but you may be required to take a test in order to move on and enter your next destination or home country.
What to Do Inside Incheon Airport
There are tons of things to do in Incheon International Airport. There's free WIFI access, a variety of eateries, stores to shop in, various recreational facilities, sources of entertainment, and cultural experiences for travelers.
Short-term visitors to Korea should make full use of Incheon International Airport's amenities. There are nursing rooms for mothers to take care of their infants and play areas to preoccupy their kids. Multiple pharmacies are present as well as clinics (Inha University Hospital) which have assisted in mandatory COVID-19 testing.
If you need to freshen up, free showers are available. Transit passengers are provided free bath kits, but otherwise these can be purchased for a small fee.
For those who want to, the Incheon Airport terminals can be a great place to shop. There are many Duty-Free stores, luxury brand goods, and popular South Korean souvenirs for sale, such as hand fans and pottery. Cosmetics are also big in South Korea.
Incheon International Airport is also big on art and architecture, much like the rest of Korea. There are many modern interactive fixtures laid about including seven gardens within the terminal to visit, each with their own design and theme. These are the Pine Tree Garden, Flowering Tree Garden, Rock Garden, Flower Garden, Cactus Garden, Water Garden, and the Four Gracious Plants Garden.
If you want to know more about the state-of-the-art operation of Incheon's International Airport, consider visiting Terminal 2's PR Observation Deck where they offer multimedia experiences and displays to express the airports history and inner workings. One interesting tour is the 360° VR view of the baggage handling system.
For those with more of an athletic interest, there is a skating rink called Sky Forest at the Airport Transport Center. There is no entrance fee, but you will need to rent skates unless you happen to have a pair of your own on hand. Also near the transport center is a CGV Movie Theatre that features screenings that are up to date with worldwide releases.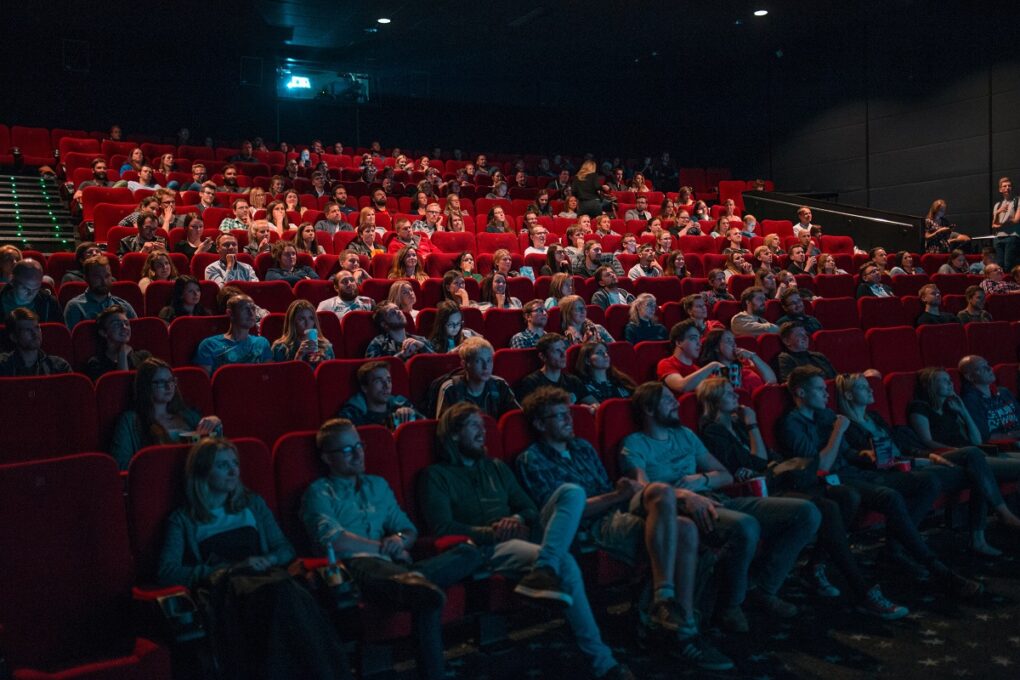 For people who would like to take an exercise break there is the Digital Gym as well various spa and massage services. The Digital Gym features an interactive visual workout that is fit for a variety of ages. Spa on Air in Terminal 1 can provide some relaxation from flights, but the shared spaces can become quite busy. If you'd like a more extended break, you can rent a private sleeping space for a higher fee.
Incheon International Airport also has a great assortment of places to eat. There's a food court called Korean Food Street that offers a small variety of typical Korean dishes all sold in one place. In addition, there are several local cafes and Korean food chains that are popular with locals.
For the not so adventurous, western food chains also make their presence known in Incheon International Airport, the most notable one being Shake Shack. Convenience stores are easy to locate, for those looking for snacks and drinks. Food is also provided for by the many lounges if you are a pass holder and have access to them.
Finally, consider also visiting the Culture Experience Center for an insight into Korean domestic life. If you're lucky you may come across a South Korean cultural procession walking the airport grounds in their traditional garb.
How to Sleep at Incheon Airport (Layover)
Waiting for a flight can be tiring. Depending on the length of the layover, Incheon International Airport has different options available for travelers looking to get some rest.
Incheon Airport Nap Zone
If they do not mind, passengers are allowed to sleep on the benches and seats they find themselves waiting in if they can get comfortable. However, I recommend finding a designated Nap Zone and securing a lounger bed. They're located on the 4th floor of Terminal 1, near gates 25 and 29; in Terminal 2, near Gates 268 and 231; and in Concourse near Gate 118. Do make sure you keep an eye on your belongings or secure them in a locker to avoid theft.
Incheon Airport Hotels
For greater privacy within the airport, there's the option of booking a room at a Transit Hotel or Capsule Hotel. Rooms are available from 6 hours, half a day, and full-day blocks. Booking is open 24 hours but is only available for transit passengers. Alternatively, DarakHyu Capsule Hotel offers shorter stays starting at just 3 hours, albeit smaller rooms. Outlets are available to keep devices charged and some rooms even have their own showers.
Another option is to book a hotel outside the airport terminals. Rail and shuttle transport are frequently available to take you to and from the airport. Grand Hyatt and Paradise City Hotel & Resort for example are quite close to Terminal 1, and the commute will only take three minutes once you've made it onto the transportation of your choice (Seoul metro is recommended)
What to Do on a Layover in Seoul
What makes Incheon International Airport stand out is the variety of activities and attractions available for travelers who find themselves there on long layovers. Apart from the hours you can spend on the entertainment and recreational facilities within the airport, we also recommend immersing yourself in South Korea's culture and environment through the Free Transit Tours.
Incheon International Airport offers transit travelers tours for passengers to have a structured experience of what South Korea has to offer. After getting approval stamps from immigration & customs, transit passengers can take trips to heritage sites and even Seoul proper.
There are specific tours for different interests, and they can vary in length. or example, the Changdeokgung Palace tour allows visitors to try wearing a Hanbok (a traditional Korean garb), and it can take up to 5 hours. Transit travelers on layovers are advised to keep in mind their boarding time and make sure to have ample time to get back to and check in their flight at the terminal.
Two stops away from the airport by rail is Paradise City Resort. They have a casino, a few amusement-park rides, and multiple spas, as well as hotel room accommodations. South Korean nationals are not allowed to gamble, so be prepared to present your passport and identification if you want to play.
For golf lovers there is Sky72 Golf Club. Both the golf course and a driving range are available for use. Golf club sets can be rented, and they have unlimited ice cream in sheds along the course. There are also many attractions and landmarks in Seoul city proper, like COEX Aquarium, Lotte World, theaters and museums, N Seoul Tower, and others. However, unless there is ample time available on your layover, you might find yourself exhausted chasing attractions before your flight.
Considering all your options, a long layover at South Korea's Incheon International Airport is highly desirable. The only real consideration is that the pandemic is still ongoing. It is likely that the effect on tourism may reflect in temporary closures of specific stores, establishments, services, or attractions. Therefore it's best to plan and check online beforehand.