I've just completed my fourth trip to Jeju Island, so I think it's about time I update my itinerary— a lot can & has changed in two years! Originally I wrote this Jeju itinerary to fit all seasons, but I've since added tips for visiting in winter, and for traveling by car or by bus.
I believe that even if you only have a long weekend to explore Jeju, maybe from Seoul or Busan, there's no reason it can't still be fantastic. Both now and during the three years I was teaching English abroad in Korea, Jeju has been by far my favorite weekend getaway.
It's the perfect addition to a Korea itinerary, especially considering how inexpensive the flights are. But no matter how many chances you have to visit, if you carefully decide on what to do, what to eat, and where to stay in Jeju, then the memories will last a lifetime. So let's plan your trip.
Click here to read about to where to stay in Jeju!
Buy a PDF Version of This Post!
Since this is a truly massive Jeju travel guide, please click around using the table of contents.
Visiting South Korea in 2023 (Update)
Those of you looking to visit South Korea are probably as confused by all the changes as I was before I visited again in 2022. The Korean government has been as wishy-washy with their pandemic policies as those in most of the other heavily-touristed countries in Asia have been.
But as of November 2nd, 2023, masks are still required in medical settings like hospitals but are NO LONGER REQUIRED in all other indoor public places, including on public transport (though some people continue to wear them).
Here are the documents you need to visit Korea as a tourist:
K-ETA (Korean Electronic Travel Authorization, applied for at least 72 hours before departure) OR Visa to visit Korea (countries which previously had a visa exemption now need to apply for a K-ETA). From April 1, 2023 to December 31, 2024, passport holders from 22 countries will also temporarily NOT need a K-ETA or visa to visit Korea (includes: Australia, Austria, Belgium, Canada, Denmark, Finland, France, Germany, Hong Kong, Italy, Japan, Macao, Netherlands, New Zealand, Norway, Poland, Singapore, Spain, Sweden, Taiwan, UK, US (including Guam)). If you're a valid ABTC card holder (APEC card), you are not required to apply for a K-ETA [excluding Americans & Canadians].
Q-Code (can also be filled out upon arrival): visitors need to fill out information for the Korean quarantine system, known as Q-Code. Note that all travelers are now allowed in regardless of vaccination status, but you do need to have filled out your Q-Code before going through immigration.
If for some reason you need to take a covid test in a South Korea airport, the cost of a covid test in Incheon Airport is currently ₩80,000 ($60USD), with some options within Seoul as inexpensive as ₩65,000 ($50USD). There's no testing requirement to leave South Korea, but you may be required to take a test in order to move on and enter your next destination or home country.
Visiting Jeju Island In Winter
Does it snow on Jeju? How cold does Jeju get in the winter? When is low season on Jeju? So many people have asked me about traveling to Jeju in winter that I decided to add a section on just for that. To answer the overall query: it's totally possible to visit Jeju Island during winter, and Jeju is seriously one of the most underrated places to visit in Korea during winter.
To answer the above questions: yes it snows, it can get as cold as -7C/20F, and winter is low season on Jeju. But no worries, there are plenty of things to do on Jeju, even when the temps hit single digits. Just remember:
Pack layers, including thin heat tech layers you can remove every time you go inside places. Wintertime on Jeju runs from November to March, though the end of March will see cherry blossoms and can have some very warm days (though still some cold nights).
Jeju weather is fickle, just like on the Korean peninsula, so in the winter it's possible to have snow anytime, though it is rare outside of December and January. Jeju in December is also really pretty, especially if it's just snowed on Hallasan. Be extra careful when driving.
On that note, winter activities on Jeju include picking hallabong (Jeju oranges) and gyul (Jeju tangerines), without much other interference. Most things don't close on Jeju in the winter, even Hallasan; you can still hike everywhere, though I wouldn't recommend a beach day.
Popular things to do on Jeju in winter include: Love Land, the Aquarium, wandering Camellia Hill, and visiting all of Jeju's many museums!
If you're on Jeju from mid-December to mid-January, definitely check out the Jeju Winter Festival, if only for the street food.
So if you're deciding between Jeju or Busan in winter, I'd suggest heading to Jeju. It's quieter and the flights are more affordable, and so is the food & accommodation. Plus, unlike Busan the snow stays untouched and pristine for quite awhile on Jeju!
Arrival & Getting Around in Jeju
Transportation in Jeju can be a bit of a mess. Since it's an island, actually getting to Jeju is a relatively simple matter of taking a flight. Note that if you are flying out early from Gimpo Airport, the airport closes each night from 12am-4:30am. Though some people have a fear of flying, and may choose to get to Jeju by ferry.
Either way, once you arrive you will find yourself on the north side of the island, nearly inside Jeju City. It's certainly possible to get around Jeju by public bus or taxi, but not recommended, as the first costs lots of time, and the other costs lots of money.
But for those who hate to drive as much as I do, I've also shared tips below on how to get around Jeju by bus. As for the infamous tour packages that most Koreans seem to favor, the jury is still out on that one.
I've experienced some amazing tours in South Korea, but it certainly limits what you see and how much time you spend there. The best option by far is to rent a car, or bring your own over on the ferry from the mainland.
I've gotten around Jeju by tour bus, public bus lines, and driving a rental car. There's no metro or train system on the island, though there are ferries. So if you choose not to or simply can't rent a car on Jeju, you're left with the bus.
Traveling Jeju By Bus
As I've said, this is not my favorite option, but it's doable. If you travel Jeju by bus, you'll want to stay along the coast so you're no more than two buses from where you want to go. I recommend staying in Seogwipo, so that you can follow the itinerary below.
Your favorite bus line on Jeju will be the 201, which takes you in a ring around the island. The scene along the coast is particularly gorgeous from April to June. For your initial arrival, Jeju airport limousine bus 800 and 800-1 will take you from the airport to Seogwipo the most directly, with buses every 15 minutes between 6am-10pm daily.
Most of the bus routes stop running just before 10pm. If you arrive after 10pm, I'd recommend staying in Jeju City for the first night; you can take the 3000's lines to a few different places, but those also stop at 12am. Taxis will always be waiting to take you somewhere, but the lines are always long at night.
Introducing the T-Money card, a transportation card like no other. Mine was attached to my credit card while I lived in Korea, but you can also get one at any of the convenience stores in Korea. You can use your T-Money card to get all around the island, even in most taxis (but always bring cash just in case).
Most fares will be ₩1250 (~$1USD) each way, though the cost of taxis depends completely upon distance. Be sure to download the Naver Maps app before arrival so that you can get bus route info immediately.
Driving in Jeju
Driving in Jeju is quite safe, with lots of open roads and several paths across the island in addition to the loop around it. A self-drive in Jeju is also the best way to see the beauty of the island's countryside vistas, stay flexible with plans in case of weather interruptions, and stay in cheaper hotels if budget is an issue.
The only requirements to rent a car in Jeju is a license in your home country and an international license (which is applied & paid for separately, almost always before you arrive to South Korea).
Koreans drive on the right hand side of the road, just as they do in the US and most of the rest of the world. Driving in Jeju City isn't very challenging, though going into more rural parts can be challenging since the roads narrow quite a bit.
Your Korean GPS will give you numerous speed warnings every time you're approaching speed cameras (so you have no excuse for getting a ticket!), so don't freak out when it chirps and beeps at you a lot.For a car rental, Jeju Island is one of the easiest spots I've ever rented in.
We just followed the signs in the airport, took the shuttle to Lotte Rental Cars, pulled a number for help in English, and we were in our car within 15 minutes. That was on a public holiday, too! Rental Car places are called "ren-ta-ca," so try saying that if nobody seems to be able to help you in English.
Having a car on Jeju got us to about twice as many sites across the island, not to mentioned allows you to rent a scooter on Udo Island (if that's your kind of thing).
Where to Stay on Jeju
Choosing where to stay on Jeju Island may not seem like as big a decision as it actually is. Jeju is by no means small, but it is of a manageable enough size that you could spend one night in each part of the island and still see everything you're interested in.
Yet most people wouldn't choose to change accommodation every night if they don't have to. So in this post I narrowed it down to the four best regions in which to base yourself, and a different spot for every budget and comfort level.
If you're unsure of where to stay at all, or just have a day or two, then I highly recommend you stick to the transportation hub of Jeju City. If you're spending at least 3 days on Jeju, consider splitting up your accommodation and staying in two different parts of the island.
If you follow my sample Jeju itinerary below, it would be best to stay near Udo Island on the first night, and then in Seogwipo for the last 2 nights. I know that all the place names can be confusing, so I made a map of Jeju attractions that goes along with the 3 day Jeju itinerary below. Click here to scroll to it now.
Click here to see reviews of Jeju accomodation on Agoda.
What to Do in Jeju
Jeju has innumerable sites that involve the sea and nature, including 3 UNESCO World Heritage Sites. But the island has its fair share of quirk and Korean tradition (naked hot tubs, anyone?). This list could seriously go on for hours if I listed out everything that locals do for fun.
So to stick to the more accessible stuff for 3 days in Jeju, I'll share just the weird, the natural, and the educational, divided by region. Don't forget to carry around a few extra thousand-won notes to pay for parking!
Surprisingly, I found the points of interest in Jeju to be more accessible than those in Seoul or Busan. Most everything was available in Korean, English and Chinese, and many more people were able to speak English than I expected.
So don't shy away from something that sounds interesting, just because it looks rural. Looks can be deceiving, and Jeju Island is the land of things-built-only-as-tourist-attractions.
Buy a PDF Version of This Post!
Jeju City
Love Land (erotic museum) /// ₩9000 entrance /// 9am-midnight daily
Love Land is a very blasé name for this unusual park full of penises and other erotic sculptures. It was actually opened in 2004 by a group of art students from Seoul's Hongik University (of 'Hongdae' fame). Please note that you must be at least 19 to enter the park.
Hallasan Hiking /// free /// roughly sunrise to sunset
It's tough to designate a specific starting point to hike Hallasan, considering that it's at the center of the island. Hallasan is actually an active volcano, though it' spews no lava or smoke at the moment, and it's the reason why Jeju island exists at all. T's safe to hike, and the views from the top are unforgettable.
Note that it is not safe to Hike Hallasan in the rain and that you should bring extra layers no matter the weather when you start.
Orange Picking Experience /// ₩3000-₩6000 /// usually 8am-6pm
With peak orange season from November to February, orange picking is a winter activity on Jeju that most everyone participates in, local or tourist. You pay a flat fee per person to pick and eat as many oranges as you want & bring home a kilogram.
Manjanggul (lava cave) /// ₩3000 entrance /// 9am-6pm daily (closed first Wednesday of every month)
As one of Jeju's 3 UNESCO World Heritage sites, the 1,000 meters of cave open to the public gets quite packed on weekends. The slippery floors can become extra hazardous, so bring grippy shoes and plan to spend about an hour exploring the cave and surrounding property.
Seogwipo
Jeongbang Waterfall /// ₩2000 entrance /// 8am-6pm
Jeongbang's claim to fame is as the only waterfall in Asia to fall directly into the ocean, which is honestly really cool sight. There's also a tiny beach in front of it, just before the vast ocean extending way beyond. The walk down is worth it in nice weather, but can be a bit treacherous in rain or snow.
Olle Trails (Oedolgae Rock) /// free /// roughly sunrise to sunset
A rock may not sound like a very impressive attraction, but this stunning viewpoint is the perfect spot from which to admire the ocean & the many small islands off the coast of this side of Jeju-do. Many people come here each day just to trek the well-trod trails and stop at a lookout every once in awhile to soak it all in.
Jusangjeolli Lava Cliffs /// ₩2000 entrance /// roughly sunrise to sunset
Often compared to the Giant's Causeway in Northern Island, the Jusangjeolli cliff faces are another act of nature bestowed upon Jeju by the volcano that formed its body. Easily less than 5 minutes from the parking lot, the cliffs are deep grey rectangular and square formations which jut picturesquely out into the ocean.
Around Udo
Jeju Folk Village (Jeju Minsokchon) /// ₩11000 /// 8:30am-5pm or 6pm (spring & summer)
Jeju Island is the land of the unexpected, and on my last trip I ended up in this tiny mountainous village for lunch, in an area I later learned was called Minsokchon. The traditional Jeju Folk Village appears as if it had sprung out of the mountains, populated with short, flat-rooved structures which recall traditional living on the island.
Aqua Planet Jeju /// ₩37200-₩40900 /// 10am-7pm
If you're visiting Jeju with kids, this is a must-see. This massive aquarium has not only penguins and sea lions, but whale sharks. They offer daily demonstrations and educational programs about the animals (in Korean), while all of the aquatic animals found around Jeju are in their large main building (with English signage).
Seopjikoji (scenic view point) /// free /// roughly sunrise to sunset
Just across from Seongsan is Seopjikoji, an area famous for being the filming location for several dramas and a gorgeous area, to boot. The draw here is the defined walking trail along the cliffs and a beach side restaurant, though the most gorgeous scenes are when the canola flowers bloom in the spring.
Submarine Ride to & from Udo /// ₩36000-₩55000 /// departing 8:55am-4:30pm
This is not a cheap activity, but it is one that you'd be hard-pressed to find anywhere else. Jeju is famous not only for its women divers, but also for its scuba diving. Children of all ages are able to experience the beauty of the ocean, without the need to swim in it.
Explore Udo /// ₩10.500 (same-day round trip ferry) /// 7:30/8am-⅚:30pm (varies by season)
Despite the fact that Jeju has become famous for their black pork, Udo Island is actually named for a cow, which the island is said to be shaped like. Like the rest of Jeju, Udo is know for its great views and it's beaches, but unlike the rest of Jeju, Udo has a special dessert: peanut ice cream.
Seongsan Ilchulbong (sunrise peak) /// ₩2000 /// Summer 7:10am-7pm & Winter 7:30am-6pm
The immensity of the green and the brightly colored flowers that greet you here in the spring could very well distract you from ever climbing to the top. This fairy tale mountain was formed long ago by a volcanic eruption, just like the rest of Jeju, and is great for a quick hike, and horseback riding and boating for a bit extra.
Western Jeju-do
The Chocolate Museum /// ₩6000 /// 10am-6pm
Built to resemble a castle, this massive museum is actually the second-largest chocolate museum in the world, behind the one in Cologne, Germany. Its exterior is covered in a volcanic landscape inspired by the island, while the inside smells as if it were coated in chocolate.
There are exhibits on chocolate history and chocolate making, as well as a cafe and a sales area where you can buy boxes of the sweet stuff. It's a chocolate lover's paradise, but I'll also admit that I've seen better. Note that the Jeju chocolate museum closes an hour early in winter and an hour late in summer.
Sanbangsan Carbonate Springs /// ₩12000 base entrance /// 6am-midnight (indoor hot springs)
This will be one of the strangest experiences of your life if you've never been to a Korean sauna. Everybody here is naked, albeit separated by gender. The hot springs, glorified swimming pools in many ways, are available in a variety of temperatures and with various healing properties.
O'Sulloc Tea Fields & Museum /// free /// 9am-6pm
Being a tiny museum near a massive tea field, I wouldn't expect much in the way of tea education. But if you came for the green tea products, then this is your spot. The small museum is attached to a massive cafe serving up a variety of teas from their farm, plus coffee and desserts, with an Innis Free cosmetics store a hundred meters away.
The best part for most people will be the tea plantation itself, however, which is situated across the street from the museum and simply laden with photo-ops. There are honestly so many things to do in Jeju, but it's all so different that it's unlikely that everything will appeal to you.
So just pick your favorites in each area, and then move on to the next one.
What to Eat in Jeju
Confession time: despite being a food blogger, I don't center my schedule around meals. I might center the occasional day around dessert for dinner, but for the most part, I carry my chocolate & some almonds in my bag and like to see where the wind takes me.
It's how I travel anywhere, so it's not really fair of me to recommend you any specific restaurants around which to plan your day. However, I freely offer food recommendations, and the must-try foods on Jeju are...
Sannakji ("live" octopus)
Black Pork
Abalone (Sea Snails)
Green Tea Anything
Hallabong (those big oranges grown throughout the island)
Peanut Latte
Jeju Chocolate
Bonus: many local friends told me that Jeju is known for their Indian food, so if you're feeling some international fare, consider going out for Indian food in Jeju (see travel tips below).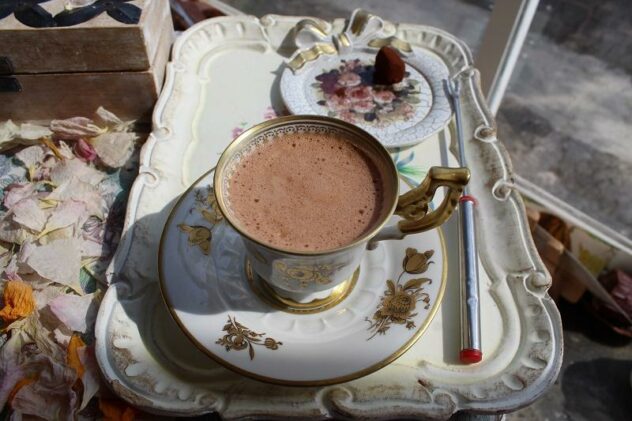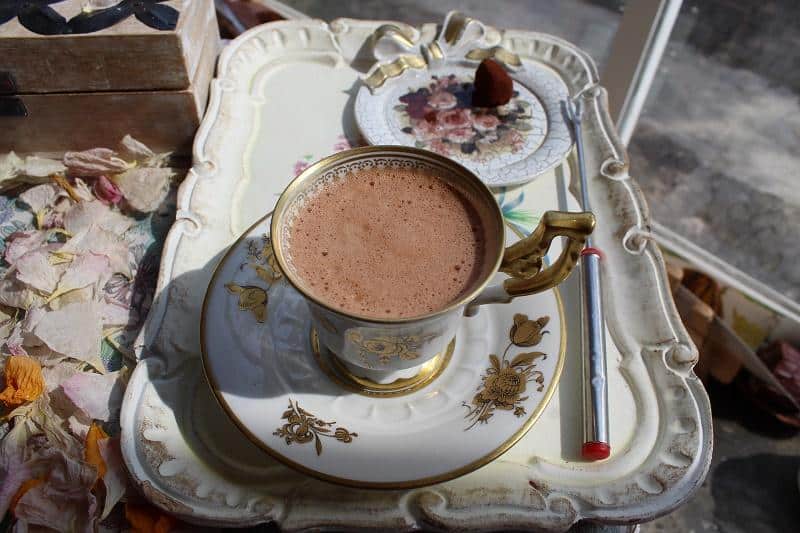 Sample Jeju Itinerary: 3 Days
3 days is enough to see the major sites of Jeju, so on the map I've outlined where to go for each day. This assumes that you can arrive at the first spot around 9am, and will be tired enough for dinner and relaxation around 7pm.
If this sounds like you, this may be your perfect Jeju itinerary. 3 days may not be enough for some, but never fear— not everything will appeal to you, and this is easy enough to remove stuff from or add to. You can read more about each site above.
At the bottom of the page is a map of the island, with all of these points of interest marked off. Proceed at your leisure.
Buy a PDF Version of This Post!
Jeju Itinerary Day 1
9am // Manjanggul: If you're traveling by bus, skip to the next stop, as you won't have time for this part. Start out the day at the lava caves, a kilometer of dark, firey history, and a look into how the island was formed. You can only explore the first 1000 meters of the more than 13,000 formed.
But the multi-lingual signage will explain how rivers of lava burst from the earth and tunnel upwards to form the basis of modern-day Jeju Island. It's chilly down there, so bring a jacket. This can be done either first or last, depending on your starting point, but remember that they close at 6pm.
10am // Udo: The first ferry to this island is not particularly early, but they can get packed on weekends. If you're visiting on a Saturday or Sunday, be prepared to wait a bit for the next ferry, and don't forget to buy round trip tickets.
It's only a 15-minute ride, so once you're on the island, head straight from the ferry terminal to Udo Seobin Baeksa, a gorgeous beach just a 10-minute walk from the port.
Once you're there, grab some peanut ice cream and walk along the beach. Other things to do on Udo are: rent bikes to ride around the island, watch locals dive in the ocean, go horseback riding, grab a coffee on the pier, and hike Udobong. I highly recommend having black pork burgers for lunch.
4pm // Seopjikoji or Seongsan Ilchulbong at sunset: Once you've returned from your half day on Udo, head just a few kilometers down the road to the beautiful look out point of Seopjikoji.
If you don't go now, I'm afraid you'll be too tired to go at the end of the day, so just muster up the will power to see one more beautiful site, if only from just a wee bit closer up. Alternatively, even closer by is Seongsan Ilchulbong.
Walking around Seongsan Ilchulbong, I swear you'll think you're walking into a scene straight from the highlands of Northern Ireland. Seongsan Ilchulbong is one of Jeju's UNESCO World Heritage sites, and you'll immediately understand why.
Two hours is just enough to walk around and take pictures, observe the famous women divers of Jeju, maybe take a boat ride, and hike to the top of the small mountain. Going later in the day also allows you to look around without the mid-day sun glaring in your eyes, and with many fewer people.
Jeju Itinerary Day 2
9am // Jeongbang Waterfall: Literally a one minute walk to the falls (& the ocean), and another few minutes for the close-up view, this is a perfect first stop for day 2. If your legs are sore from the day before there's no need to go down for a closer look, and there's a coffee shop right in the parking lot, should you need it.
10am // Oedolgae Rock: Just like with the waterfall, this can be a more or less involved part of your trip. If it's raining or you're tired, then just walk over to where the view point is and admire the gorgeous natural scenery. Trekking is available here, however, and is quite possible. It can get rather crowded here on nice weekend afternoons, so head over before lunch.
11am // Jusangjeolli Lava Cliffs: If you're traveling by bus, skip to having lunch, as you won't have time for this part. Unlike the lava caves you (may have) visited yesterday, these cliffs are a spectacular representation of what happens after the lava shoots out of the earth.
Looking just like the legos you played with as a kid, these lava tubes are a wonderful photo-op for any kind of traveler.
11:30am // Lunch Time: Most people's favorite time of day. Head into downtown Seogwipo and look around for a barbeque restaurant that served black pork, and ask for samgyeopsal.
This is pork belly, and they'll bring it out in long strips that look like thick-cut bacon, and you can thank me later. Don't worry, all the side dishes they bring out are included in the price of the meat. Note that the more side dishes, the more respect they're showing you.
1pm // Chocolate Museum: If you're traveling by bus, you should choose 2 of the 3 activities left today. After a nice hearty meal, it's time for some dessert! Once you get over the immense grounds of this castle-like factory, head inside and learn all about how chocolate is made, and some history about chocolate (plus free samples).
Kids and adults are all huge fans of the delightful aroma and variety of samples on offer, as well as the reasonably-priced gifts in the shop, though it's definitely more of an introductory-level chocolate experience.
3pm // Green Tea Fields: Once you manage to drag yourself away from the chocolate factory, make the short drive over to the green tea fields. O'Sulloc's tea plantation is famous throughout Korea for its quality tea (despite the name, the plantation produces a number of different teas from this one variety).
But if you're still full from the pigging out and the chocolate, then work off the calories by strolling around the endless fields of green. Peak season in from April to June.
6pm // Love Land: If by some miracle you're still able to take in more sites, I highly recommend Love Land. It is Korea's only Adult Theme Park, though I think of it as more of an erotic photo zone. However, it's also open until midnight.
So if you're traveling with kids, I'd recommend grabbing dinner first and then leaving them in the hotel for a movie while you get your adulting on in the erotic theme park you never knew you would see.
Jeju Itinerary Day 3
9am // Hike Hallasan: I hope you're not still sore from walking around the day before yesterday, because today is hiking day! Sort of. Mount Halla actually has 5 trails, and each is vastly different from the others. One of them only takes half an hour each way, though you don't see much.
The route that starts at Eorimok Trail and returns down Yeongsil Trail is rightfully the most popular, however. This trip take about 5 hours total, so be sure to bring water bottles and snacks. If you're using public transport, bus 740 heads to Eorimok and stops by Yeongsil, as well.
2pm // Late Lunch: After all that exertion, it's only right to grab some nice warm soup to re-hydrate. Stop in at any of the many local restaurants at the bottom of the trail head, or head towards the hot springs and eat closer to there (though there aren't any restaurants right around the springs).
3pm // Sanbangsan Carbonate Springs: This was honestly one of the weirdest and one of my favorite parts of Jeju. There are saunas and jjimjilbangs everywhere in Korea, but outdoor hot springs or pools are much harder to find.
Especially good for relaxing your muscles after a hike and challenging your definition of too many naked people, the Sanbangsan Carbonate Springs are heavenly. You can pay the extra ₩3000 for access to the outdoor pools and hang out with your significant other.
Alternately, you can just stay in the cocoon of warmth inside, scrubbing off all the dead skin once you've had enough. General relaxation is a great theme for your last night on Jeju. Now that you have an idea of what the island has to offer, you're just about ready for your trip to Jeju Island.
Practical Info
Language: Korean people speak Korean, and most of those who work in tourism will speak a little English. Often someone will also speak some Japanese and Mandarin, while outside of tourist areas you'll have the best luck finding English-speaking young people.
There's also a strong regional accent on Jeju, so even if you speak Korean you may have trouble understanding older people.
Population: ~600,000 people.
Currency: the Korean won (KRW), written as either ₩ or 원 (in Korean). 1000 won is equal to about $0.85USD or ₱42.
Korea Visa: While there are still 112 countries whose citizens don't need to apply for visas before visiting Korea for 30 to 90 days, as of September 2021, ALL visitors from those approved countries still need to have an approved K-ETA before arriving in Korea. K-ETA stands for Korea-Electronic Travel Authorization.
You can check if yours is one of those visa-exempt, countries and how long your visa lasts for, here. Common countries: USA (up to 90 days), Canada (up to 6 months), South Africa (up to 30 days), Malaysia (up to 90 days), Singapore (up to 90 days). But remember, even if you don't need to apply for a visa, from now on you do still need to apply for a K-ETA, which is good for two years form the date of approval.
Voltage: 220v/60Hz, with two round holes for the plug (type F).
Best Time to Visit Jeju
There's really no bad time to visit Jeju, since the weather on the island is so much milder compared to the mainland. But summer is definitely peak season, with mid-July to the end of August seeing the most visitors (when kids are off school). The best month to visit Jeju Island, and Korea in general, is in May.
Spring and Fall are my favorite times because the prices are a bit cheaper, the weather is still mild, and there are colors popping everywhere. Since most people come to Jeju for just 3 or 4 days at a time, flights are much cheaper to arrive Sunday through Wednesday & depart Wednesday, Thursday or Saturday.
10 Travel Tips For Jeju Island
Get a sim card with calling capabilities. I literally lived in Korea for three years using only a pre-paid sim card from Olleh. That cost me ₩20000 (~$17USD) a month for 2GB of data, and another few thousand a month for calling, and it saved me many times over the years to have someone be able to call a hotel or taxi for me using my own phone.
Speaking of calling, the Korea Travel Hotline, known to expats as the "English Help Line," should be your go-to with any issue. Simply dial 1330 and press 1 for English, and you'll be connected to someone at any hour of the day, any day of the week. They can help with ticket prices, bus schedules, attraction locations, and even translating for taxi drivers. They also speak Japanese and Chinese.
Rent a car (remember your international driver's license!). If my helpful info on renting a car in Jeju wasn't enough convincing, keep in mind that most attractions are far from cities and far apart. Taxis can also be hard or impossible to come by after 10pm (coincidentally, also when most of the buses stop running).
Travel the island in sections. Take a careful look at attractions' opening hours & days, because even though the island appears small at first, it can be a very long drive to backtrack to somewhere you've already been, just to see that one museum.
It does get very cold in the winter, so pack a heavy winter coat from November-March, and a light jacket in October and April. While you could have some less cold days in the winter, it can get downright freezing in January and February.
Just as in the rest of Korea, Google Maps isn't useful or detailed on Jeju, so do remember to download the English-language version of Naver Maps, the Korean map app.
Try Indian food— no, seriously. Jeju has a small but sizable Indian population, and along with that, some bomb-a*s Indian food.
Beaches close for winter, at least for swimming. Just like in the rest of Korea, from September to May you're not allowed to swim in the water around Jeju, though you can certainly still walk along the beach and take pictures. This is for safety reasons, as that water is frigid.
Jeju has a decent salsa dance scene, but don't come here for the nightlife. Since it's mostly a family holiday and honeymoon destination, there aren't many clubs and there are few bars in Jeju City and Seogwipo. You'll have more luck finding a noraebang (Korean Karaoke bar) to sing it up in after dark (and karaoke is definitely wirth adding to you Jeju Island itinerary!)

.

Speaking of early nights, try to start your day early. Lots of attractions open around 8am or 9am, and close around 5pm or 6pm; the last ferry from Udo Islandcomes back before 7pm, so after sunset there's not much to do but sleep and set your alarm for the sunrise.
Buy a PDF Version of This Post!
Safety Level: 10/10
Because this is Jeju Island, there's really nowhere for criminals to hide. That said, just like the rest of Korea, Jeju is just generally a very safe place to explore. The entire country outlaws guns, except for the military, and the crime rate is extremely low. There aren't any dangerous parts of Jeju, either, unless you count those really tall cliffs people like to hike up to.
Sample Jeju Budget: 3 Days
This Jeju travel budget assumes you're spending 3 nights on the island, and are traveling alone using the guide above. These prices will lower a bit per person as you share the cost of a rental car. If you travel by bus & taxi combined, you'd travel slower, but spend more like $10-20 a day per person. Note that the current exchange rate is roughly 1200KRW per 1USD.
Lodging: $70USD
Transport: $60USD (flights are so varied in cost that those are not included in this budget, and neither is the cost of a rental car)
Activities: $50USD
Food: $70USD
Total: $250USD
Basic Korean Lesson
So you're all ready for your trip, but you don't know any Korean! So let's consider the language barrier. I don't discuss it much on this site, but for a native English speaker, Korean is one of the harder languages to learn. Lucky for you, I've already broken down this barrier several times over.
So to help you prepare for your trip, I've compiled a shortlist to help you order food and just be generally polite. Many Koreans speak enough English to understand your order in a restaurant, but it's always polite to throw in a little Korean.
If you get beyond ordering food in a restaurant, the language barrier only gets more obvious. I'd also highly recommend downloading a picture-capable translation app before you go, like Google Translate.
Hello // An-nyeong-ha-se-yo. (안녕하세요.)
I don't speak any Korean. // Han-guk-aw jal-moat-hae-yo. (한국어 잘못해요.)
Do you speak English? // Yeong-aw jal-hae-yo? (영어 잘해요?)
Thank you // Gam-saahm-ni-da. (감사합니다.)
How much is it? // Eol-ma-yeh-yo? (얼마예요?)
One of these, please. // Ee-gaw ha-na ju-say-yo. (이거 하나 주세요.)
It's to-go/takeout. // Po-jahng ee-eh-yo or Tay-kow-shi-yay-oh. (포장 이예요.)
Lesson complete! Now let's pack.
Jeju Island Travel FAQ
How many days in Jeju is enough?
When deciding how many days to spend in Jeju Island, you could spend as little as 2 days in Jeju and see most of the top sights, but most visitors find 3-4 days to be ideal.
What's the best time to visit Jeju Island?
The best months to visit Jeju Island are April, May, and September, due to the open hours of attractions and lack of crowds, but still beautiful weather and reasonable prices on hotels.
Is Jeju Island worth visiting?
Yes! Jeju Island is absolutely worth a visit, and quite beautiful at any time of year, but particularly in the spring and fall.
How to travel Seoul to Jeju Island?
When figuring out how to get to Jeju Island from Seoul, there are three options, one of which is markedly more appealing than the other two: by plane. You can also take a train and then a ferry or a bus and then a ferry, but since Seoul to Jeju and vice versa is actually the most-traveled route in the world, there's no shortage of cheap flights to Jeju from Seoul.
Jeju Attractions Map