This inexhaustive list of things to do in Korea— a bucket list, if you will— is compiled based on years of living in and traveling across South Korea. I've pulled together recommendations from friends & fellow bloggers, as well as personal experiences & (mis)adventures that took me well beyond Coex Aquarium and the National Museum. I used it weekly during the three years I lived in Korea, growing it with ideas of what to do on a random free weekend or an afternoon in a strange city.
There are a lot of things to do in Seoul and a variety of activities in Busan, but Korea is much more than its two main cities. Some of the items are soft balls (literally), while others require a bit more effort and planning, but there's something for everyone, be they expat, tourist, or local. I hope it helps you get ideas of what to do in South Korea no matter where your interests lay, whether you're going to Seoul or traveling in Jeju.
I know it never failed to force me to experience new & unique activities in Korea.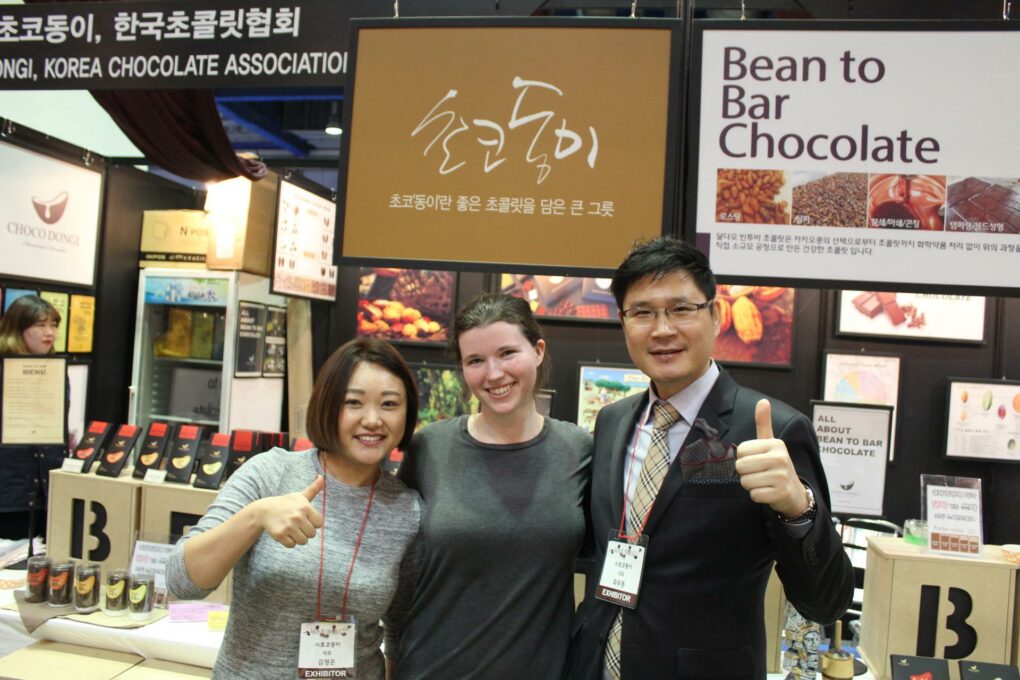 higg
Visiting South Korea (April 2022 Update)
Those of you looking into South Korea vacations are probably as confused by all the changes as I was before I visited in April 2022. The Korean government has been as wishy-washy with their pandemic policies as those in most of the other heavily-touristed countries in Asia have been. But as of April 2022, if you want to vacation in Korea, you need to be ready to be very strict with your mask wearing. As of April 2022, masks are still required in all public places, including outdoors in parks and on sidewalks.
I also found that there was a lot more paperwork for a vacation to South Korea than I remembered from previous visits. But I'm also American and don't need to apply for a visa, so if you're already used to applying for a visa to visit most countries, then it may not seem like as much to you. Here are the documents you need to take to Korea if you want to visit as a tourist:
K-ETA (Korean Electronic Travel Authorization, applied for at least 72 hours before departure) OR Visa to visit Korea (countries which previously had a visa exemption now need to apply for a K-ETA)
Proof of negative PCR test taken less than 48 hours before departure from country of origin (NOT a rapid test), with results in English or Korean; not required for travelers 6 years of age or under
Proof of Vaccination uploaded to their quarantine system, known as Q-Code (you take a picture of your vaccine card and upload your proof of a negative PCR test all at once, so you can only do this AFTER you get your test results back, usually the night before you depart)
This is not the end of the requirements for those planning vacations to South Korea, however most people I talked to seemed to believe that the testing requirements would be gone in the next month or so. I'm not sure if they'll ask for proof of these tests when I leave, but I plan to do the rapid test requested of me on day 6 or 7 just because I'm traveling and in contact with so many people!
South Korea Travel Tips
Metros aren't very accessible but buses and taxis are. They're very cheap and fast, though during rush hour they'll take as long as the metro. Most shops are grouped around metro stops anyway, so even if your taxi driver doesn't speak much English, you can show them a picture of the name of the metro station nearest to where you're going.
Korean winters are not for the faint of heart. It can get brutal, supposedly thanks to winds coming down from Siberia.
Also not for the faint of heart are the entitled old people. They will push you, publicly and without shame if they think you're in their way. I understand that they do this because they don't think young people respect their elders like they should, but no matter how you think, it's something to be aware of.
Korea is basically a cashless society, except for in the markets. This means that you can use your credit card most everywhere, but international cards aren't always accepted, so always keep enough cash on hand.
Along similar lines, in Korea there will be late nights and late mornings. Cafes, restaurants, and shops are open very late, usually between 10pm and midnight, but rarely open before 11am. If you want something before 10am or so, try a convenience store.
Korea has their share of travel scams, and one of the most common is the fortune teller scam, in which a woman stops you on the street and offers to take you to have traditional experiences, only to scam you out of money. Either way, if someone stops you on the street, 95% of the time they just want money.
Pollution is horrible. Sometimes the skies aren't as bad, but spring 2018 and winter 2019 were particularly harsh, with many days seeing pollution levels as high in Seoul as in Beijing, China.
Look up. If you're looking for an office or guesthouse or restaurant, and you swear you're at the right address, just look up and see if there's a sign depicting which businesses are located there.
Hospitals are for everything, even if you're a visitor with a cold. The hospital is like the doctor's office, and in small towns like mine, they're open only from 9am to 5pm, like everything else.
Always count to 5 before crossing the street. Over the years I've seen dozens of drivers go through a red light, both cars and motorbikes, so better safe than sorry.
Things To Do in Seoul
1. Learn about Korean history by visiting all five palaces of Seoul, which date back to Korea's ancient Joseon Dynasty. If you only have time for one, however, go for Gyeongbokgung and then grab dinner at one of the great restaurants in Myeongdong. Pro-tip: use the Discover Seoul Pass to visit the palaces for cheaper!
2. Go clubbing in Gangnam or Itaewon until 5:30am (4am if you want to go for chicken afterwards). It's tradition to party in downtown Seoul until sunrise and then take the first train back to your cheaper accommodation, or just go clubbing in Hongdae and walk back home. Ramyeon is also a great and cheap late-night snack.
3. Go shopping in Gangnam for the latest trendy clothes, and then buy the cheaper versions in Hongdae.
4. Walk around your favorite Seoul palace or the more traditional regions of central Seoul in hanbok (Korean traditional clothing).
5. Sip on cutesy lattes and people watch from a Hongdae cafe (bonus points if you sit outside).
6. For those over 18: drink soju in Hongdae's central park around midnight before hitting up an EDM or hip hop club.
7. Wander Bukchon Hanok Village, a neighborhood in Seoul full of traditional-style Korean houses.
8. Experience a traditional South Korean tea ceremony in the area of Insadong, which likely has the highest concentration of tea houses in the entire country.
9. Picnic at Banpo Hangang Park, along the Han River. Chimek (chicken & beer), anyone?
10. Take lame photos of yourself in scary situations at the Trick Eye Museum in Hongdae.
11. Gawk at all of the amazing sea life at Noryangjin Fish Market. If you're a fan of seafood, pick out your lunch and head upstairs to get it cooked in front of your eyes.
12. Take a dance lesson in a genre you've never tried before. If that happens to be all of them, then great! Koreans take their hobbies very seriously, so you'll have many options to start getting into one of them. From swing dance or hip-hop to salsa or pole dancing, there's something for everyone.
13. Go see the non-verbal musical Cookin' Nanta in either Hongdae or Myeongdong; both neighborhoods' theatres are located right near the subway line.
14. Go shopping in Namdaemun Market in the middle of the night (*note that it's closed on Sunday nights).
15. Have a photo shoot with friends at Yongma Land, the abandoned theme park in Seoul. Seriously, though, please bring friends, because this is not your typical amusement park.
16. Drag a friend or significant other to a couple's cafe and make or do something together for an afternoon. Options include cake, mugs, painting, and so much more. Alternatively, just enjoy Korean cafe culture while wearing matching outfits.
17. Walk or take the cable car up to Namsan tower, and commence geeking out over the view.
Things To Do In Gyeonggi Province
18. Zero percent of me is interested, but if you're into the supernatural, it's my duty to inform you of Korea's abandoned psychiatric facility in Gwangju City. This place is freaky as hell, and it's said that about a thousand people break into the closed grounds each year.
19. Zipline to Nami Island.
20. Take selfies all over Petite France & Seorae Village, easily combined with a trip to Nami Island. I haven't done this myself, but when my best friend visited, she said it was now one of her her favorite things to do in South Korea!
21. Walk slack-jawed around the Garden of the Morning Calm, and then relax in the tea shop.
22. Walk around the biggest zoo in Korea, Seoul Grand Zoo (actually located in Gyeonggi-do).
23. Spend a day ride-hopping at Everland (closed from December to mid-March).
24. Dig into the Korean obsession with poop at the Toilet Museum in Suwon.
Things To Do In Gangwon Province
25. Try ice fishing, preferably at a small town winter festival in Gangwon-do, where there's usually a demonstration booth or area somewhere.
26. Walk around the city of Pyeongchang to see where many of the Olympic events were held. Ask at the Tourism Office for a map.
27. Go skiing or snowboarding at one of the ski resorts where the Olympic Games happened in February & March of 2018.
28. Camp on the beach, ideally in early or late summertime before the local schools go on their summer break.
29. Immerse yourself in flowers at Goseong's annual lavender festival (held every June).
30. Go rafting down the Donggang (East River), one of the two most popular rafting spots every summer.
31. Go to the city of Gangneung at night on December 31st and watch the year's first sunrise from the beach.
32. Learn how to surf (the city of Yangyang is a popular surf spot in the summer).
33. Spend a lazy summer day fishing on the river with locals.
34. Walk the DMZ (demilitarized zone), with or without a tour. You can take a train to just along the border by yourself, though due to the fact that it's the border with North Korea, you cannot legally walk across without a sanctioned tour group (or a death wish). Some tours will even bring along a North Korean defector to discuss what their life was like over there, but you do need to book these in advance.
35. Pose for pictures with some of the gorgeous fall leaves on the side of a mountain (Gangwon-do is the most mountainous of all the provinces).
36. Rent a car and drive up the coast of Gangwon-do for a weekend, stopping to look out over the sea.
37. Hike in Seoraksan National Park & people watch along the trail.
38. Go paragliding in Yeongwol-eup.
Things To Do In Gyeongsang Provinces
39. Walk through the royal burial grounds of Daereungwon Tomb Complex in Gyeongju.
40. Play at the Eco Park in Daegu (there's even zip-lining!).
41. Spend one full day wandering through the ancient fortresses of Gyeongju.
42. Voyage to Oedo, the tiny island off the coast of Geoje-si, to visit Oedo Botania. It's a botanical wonderland several decades in the making, and well worth the trek.
43. Attend Jinju's annual Lantern Festival, held every October.
44. Spend a weekend doing a temple stay in the mountains.
45. Go to Ulleung-do and Dokdo to explore some of the less-visited parts of the country, as well as see the fabled territory claimed by both Japan and Korea.
Things To Do In Chungcheong Provinces
46. Get covered in mud at the annual Boryeong Mud Festival, held every July.
47. Visit the Makgeolli Museum in Danyang.
48. Walk through Gosu Cave, a natural limestone cave near Danyang.
49. Ride the Korean wine train in the summer (starting in Seoul), or just visit one of the wineries yourself.
50. Find an abandoned beach and set up camp all day, avoiding the packed beaches near Busan and on Jeju.
Things To Do In Jeolla Provinces
51. Walk across the sea at the annual spring-time "Jindo Sea Parting Festival."
52. Marvel at Korea's natural beauty at the Suncheon Bay Wetlands & Gardens, quite close to each other.
53. Explore Damyang's Bamboo Forest
54. Make cheese at Imsil Cheese theme Park.
55. Walk along the bridges crossing Taepyeong Salt Farm, one of the largest salt farms in Korea, and watch people harvest salt while it's warm outside.
56. Wander through the Boseong Green Tea Fields in full bloom, and then enjoy a cup of tea overlooking the fields.
Things To Do In Busan
57. Take a selfie at Gamcheon Cultural Village, Korea's own version of Italy's Amalfi Coast. Climb up and down the hills at your own risk.
58. Learn some Busan saturi (slang) and then try to use it in a bar or club.
59. Marvel at the beautiful temples of Haedong Yonggunsa, especially around dusk, when the largest Buddhist temple is lit from behind.
60. Spend the evening on a dinner river cruise.
61. Attend a Korean baseball game.
62. Marvel at the wonders of the ocean at Sea Life Busan Aquarium, and then walk back outside and chill at Haeundae Beach, guaranteed to be crowded every day of the summer.
63. See the cherry blossoms blooming in southern Korea, usually around the end of March to early April.
Things To Do On Jeju Island
64. Check out Jusangjeolli, the lava cliffs that act as proof of Jeju's origin as lava rock.
65. Take a boat out to some of the island around Jeju and go snorkeling, or if it's warmer, go scuba diving with the Jeju mermaids along the coast.
66. Head further off the beaten path and visit a traditional Korean folk village.
67. Take a submarine ride to and from Udo.
68. Pose with a penis statue at Love Land, the sex-positive museum in Jeju Island's main city.
69. Climb to the top of Seongsan Ichulbong, look around, and then climb down and grab a cup of Udo peanut ice cream as a reward.
Miscellaneous Things To Do In Korea
70. Visit a UNESCO World Heritage Site in Korea (Hint: there are 3 just in Jeju!).
71. Wander around three Korean islands, one each coast, and touch the ocean from all three.
72. Pick a random small town close to where you're based and go on a day trip, just to walk around; even if there aren't any exciting sights you can always post up in a coffee shop and people watch.
73. Visit a Korean festival, like Seoul's annual coffee festival. Every town has at least one, so you have no excuse not to find one near you, and this can easily be combined with a visit to a random small town.
74. Go bungee jumping. Why not?
75. Run in the spartan race (or any of the other hardcore themed 5k and 10k races that happen all over the country).
76. Get into K-Beauty culture.
77. Find a favorite Korean artist.
78. Sing in a noraebang. These "singing rooms" are a quintessential part of Korean culture, and you'll rightfully see them on every "Korea Bucket List." They're most commonly frequented by families and groups of friends after a night at a bar.
79. Attend a Korean hip hop or K-pop concert (or 5). They get quite lively, but be sure to pick an artist you like!
80. Stay in a Love Motel (and take a bath; if you've been living here awhile, you understand).
81. Stay overnight and relax naked in a jjimjilbang. These traditional Korean bath houses have recently rocketed to international fame, riding the hallyu ("Korean wave"), but they've long been part of the typical Korean's weekend plans. You'll often see families and much older people coming here to scrub away the stresses of the week, but most jjimjilbang also have rooms where people can sleep for really cheap.
82. Work out at a public park with the elderly.
83. Eat & drink in an animal cafe or themed cafe of your choice (options range from the more pedestrian dogs and cats to the stranger, like raccoons and sheep).
Special Foods To Try In Korea
84. Try sundae (순대), also known as blood sausage. It's a very common bar food in Korea, and it's not nearly as gross as it sounds.
85. Eat or watch someone try to eat sannakji (산낙지: squirming, freshly-killed octopus), best when consumed at a fresh fish market near the ocean, like in Busan or Seoul.
86. Spend an afternoon gorging on Korean street food & treats, especially abundant in the touristy areas of Seoul's Myeongdong & Insadong neighborhoods. In Seoul, Tongin Market is also a great place to sample a huge variety of street food on a budget. Some favorites are: chicken skewers (닭꼬치), spicy rice cakes (떡볶이), fish cake skewers (오뎅), fried foods (튀김), sweet filled fish-shaped bread (붕어빵), and grilled octopus (낙지꾸리).
87. Buy and devour a few pieces of hoddeok (호떡), a winter specialty you can buy on the street. The dough is made with glutinous rice flour, and the filling is a honey & cinnamon mixture that caramelizes while it cooks.
88. Go for pajeon (파전) at a local market and eat several of these rice-based 'cakes with friends over a few bottles of soju. This is the pinnacle of Korean cuisine, and you'd likely never try it if you didn't know to look for it.
89. This is not exclusive to Korea, but I couldn't make this list without recommending that you check out one of the country's many chocolate factory-cafes. There are several in the Seoul area, but these days they're popping up all over the country. We even have an annual chocolate festival in Seoul!
90. Get a big pot of dakgalbi (닭갈비) in Chuncheon, a city an hour outside of Seoul, known throughout the country for having the spiciest dalkgalbi. If you can't find a good place, just walk through Chuncheon Dalkgalbi Street and I guarantee you'll be enticed in somewhere.
91. Speaking of cities known for a specific food, dolsot bibimbap (돌솟 비빔밥) is a Korean food eaten across the country but said to have originated in Jeonju. The dish is different from other rice & vegetable bowls in that it is served in a special stone bowl, and if you let it sit for a few minutes after it's served, the bottom crisps up quite nicely.
92. Visit a craft beer brewery, many of which are based in Seoul, as an alternative to the bar scene or something new to take to your picnic rather than the widely-ired Ass (Cass beer) or Shite (Hite Beer).
93. Hanu (한우). Just the word makes me shutter in pleasure. Hanu is the word for Korean beef, and having had Kobe beef, I'd say that the two are head-to-head in quality. It's a pricey beef, but by far one of the best in the world, and you can find it at quite reasonable prices outside of Seoul and Busan.
94. Korean Barbeque is another meaty must-have in whatever part of the country you visit. It's a very different experience from what you'd find in western barbeque spots. You'll place your order for a specific meat and drinks, and then they bring out the drinks and an abundance of side dishes (lettuce, kimchi, garlic, sauces, oak jelly, etc.). A few minutes late the raw meat comes out and you cook it yourself, with the youngest person de-facto on grill duty.
95. Try a fish-shaped ice cream at one of Korea's many aforementioned festivals.
96. Learn to cook a few Korean dishes.
97. Make your own kimchi, either with friends in a small town, or at the Kimchi Museum in Seoul (Museum Kimchikan).
98. Haggle for seasonal food in a traditional market (with or without Korean language skills).
99. Pick your own oranges or strawberries or blueberries at a farm outside the city, perfect for anyone going to Seoul.
100. Watch a movie a one of the souped-up cinemas in the city; the smaller the town, the lower the price!
101. Watch a sunset from the top of a mountain or a stretch of beach along the western shore of the country, preferably with an array of unusual snacks from the convenience store to tide you over 'til dinner.
---
If you found a few new things to do in South Korea, please pin this post!
What are your favorite things to do in Korea?