Hi! I'm Max, a chocolate writer who travels around the world in the search of its best sweets. This is the page on my site where I plug my exquisite writing skills & experience in social media management. 🙂
Are you on the hunt for someone to help your social media following explode [through management or consulting]? Looking for a well-written article to educate your customers? I create accessible, attractive, and well-written content for consumer-facing brands— with a distinct focus on chocolate, of course.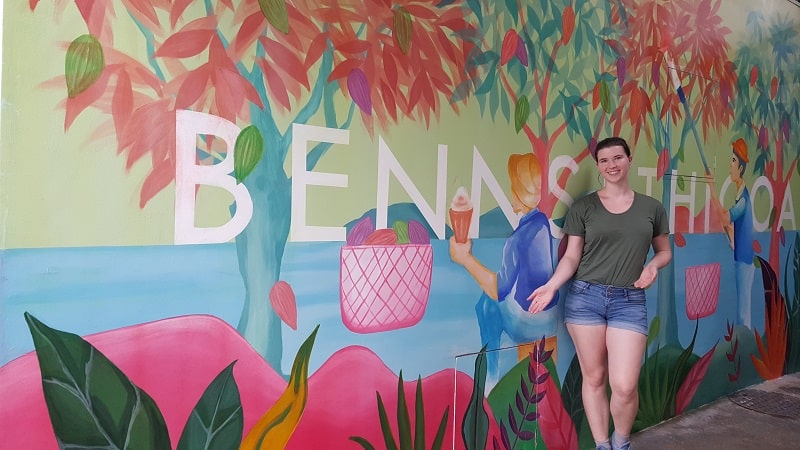 While this page is more centered upon my skills in content creation for your brand, if you're looking to sponsor an Instagram or blog post, that's also a possibility. Dame Cacao specializes in content focused on craft chocolate, with ~70% of readers between the ages of 25-44. My aim is to educate ethically-minded consumers about their options for delicious and carefully-sourced chocolates no matter where in the world they are.
I believe in working with partners who support my values, so if you think we'd be a good fit, feel free to reach out. For more info on our reach through each relevant channel, please email me at max (@) damecacao.com to request a copy of my media kit.
Now back to the writing.
In addition to writing everything for Dame Cacao and my other websites, I've written numerous articles on all things chocolate & travel for cacao brands, specialty magazines, travel sites, targeted newsletters, and chocolate companies. My work has been featured in internationally-recognized publications such as Lonely Planet, Cacao Magazine, and The Savvy Globetrotter.
My copywriting specialties include product descriptions, well-researched scientific deep-dives, and pithy copy for email newsletters. All writing can be optimized for search engines (SEO), if requested with the initial proposal. Beyond the hundreds of articles on this site, you can see examples of my work here, here, and here.
Things I do NOT do: sell links, accept guest posts, or eat lobster. If you're interested in hiring me for your next project, shoot me an email at max (@) damecacao.com so we can start a dialogue & assess our fit!