Now that I've left Belize and have been in Mexico for a few weeks, it's time to look back at how I spent me 10 days in Belize. If anyone is looking to pass some time in Belize, this is for you.
Keep in mind that this is my vacation budget, as well, so it's certainly do-able to see Belize in 10 days on a budget, in general you'll want at least $40USD a day (or more if you're in Belize City, which I wouldn't recommend, for the record). Belizean dollars are directly tied to US dollars at a 2:1 ratio, so my math is very accurate here.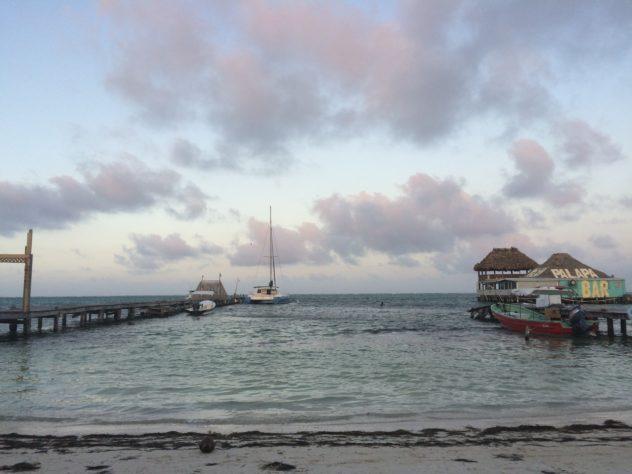 Belize Itinerary: 10 Days
I spent 10 days in Belize (not including leaving early in the morning on a boat to Mexico), visiting 4 distinct towns all across the country: Belize City, the capital and largest city; San Ignacio, a central jungle town on the border with Guatemala; Punta Gorda, a southern coastal town just a stone's throw from Honduras; San Pedro, the town of Ambergris Caye and the largest island off the country's coast.
From San Pedro I headed east to the border with Mexico, and this year's journey in Belize ended, but the people and memories are unforgettable.
Here's how I spent 10 Days in Belize: Belize City > San Ignacio > Punta Gorda > San Pedro
Day 1: Belize City to San Ignacio
Days 2-3: San Ignacio
Days 4-7: Punta Gorda
Days 8-10: San Pedro
Belize Backpacking Budget: How Much?
My daily budget ended up being almost $60USD, but this includes the many chocolates and other treats I bought at the Belize Chocolate Festival in Punta Gorda! When deciding where to stay in Belize, I made it a point to not go super cheap or aim for a lot of luxury. My accommodation ranged from $15USD to 20USD per night, while I usually spent about 10USD per day on food. Most of my transportation budget was spent on domestic buses, while I really only splurged on a couple of big activities.
It's definitely possible to visit Belize on a budget even lower than mine.
Budgeted: $525USD
Spent: $617USD
Where To Stay In Belize: Hotels
There was more or less $15USD a night budgeted in here, and the only place I spent more than that was at my $30USD a night place in Belize City, where I reiterate, I will go straight through next time I visit Belize. I was at the Red Hut Inn in Belize City, the Old House Hostel in San Ignacio, Nature's Way in Punta Gorda, and Sandbar Hostel in San Pedro.
I would recommend all of them, though some would definitely get my vote before others, for various reasons. I cannot recommend Sandbar Hostel enough, however, and they were actually a recommendation from someone I met in San Ignacio!
Budgeted: $180USD
Spent: $175USD
What To Eat In Belize: Food
I'll start by saying that I ate very well in Belize; each place I visited had their own stand-out cuisines representing their eclectic populations. This vast category would not have been nearly so expensive had I not bought a lot of cheap rum, bottles of water, lattes, Chinese food, and coffee beans. I ate mostly street food, which is very cheap and abundant outside of Belize City, and it would have been easy to eat well on even less than my budgeted $10 a day.
For example, you can get a lot of fresh fruit for a few bucks (be sure to wash them with purified water), 2 huge pupusas for $2.50USD, a large plate of curry chicken for $3.50USD. A filling fry jack (huge bubbly piece of bread smothered in stewed meat of the day) is just $2.50USD. Any of those would stave off the hunger for several hours and not set you back much, either.
Budgeted: $110USD
Spent: $116USD
How To Get Around Belize: Transport
I went hugely over budget on this one, and this is because I highly underestimated both the cost of crossing the border to Mexico, and the price of covering the country by bus. Twice. I caught a couple of necessary taxis, including the obligatory $25 one (ouch, though I talked him down to $20) from the airport, but otherwise this is about half buses and half water taxis. If you're not leaving Belize via water taxi to Mexico, you can take out $50USD from what I actually spent.
Budgeted: $50USD
Spent: $124USD
Miscellaneous Belize Travel Expenses
Ah, the catch-all of travelers. This could cover anything from bug repellent for a new lock for your backpack. In my case, this meant:
tickets to an amazing 2-day chocolate festival in Punta Gorda
doing laundry
paying the $20USD exit fee to leave the country
going out reggae dancing
an expensive excursion to the ATM Caves near San Ignacio (totally worth going over my budget for).
Had I not done the least one, I'd have come in decidedly under budget, but hey, it included a homemade lunch.
Budgeted: $185USD
Spent: $202USD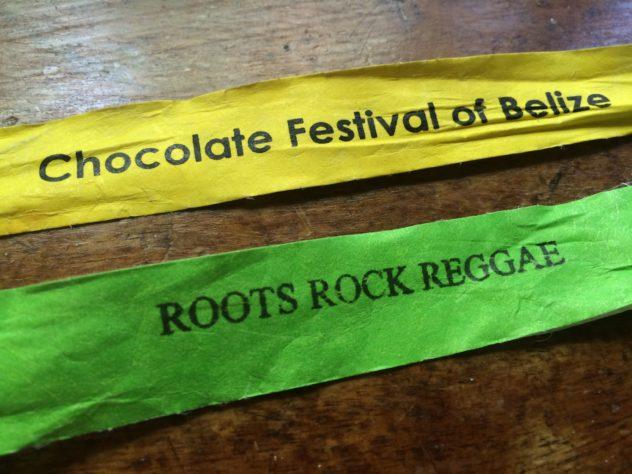 Belize Travel Tips
Try to visit in shoulder seasons of November, May, and June, as that's when you'll get the cheapest prices for hotels (and thus won't need to plan too far ahead)
Bring your own towel, biodegradable bug spray & sunscreen, and books. Buses rarely come on time and the rides are long and hot, and windows are always open
Eat at food stands and restaurants with no air conditioning (at least, that how I always figured out where the locals eat)
Always have cash on hand, as cards are rarely accepted anywhere, even at hostels and guest houses
Even though Belize is on the Caribbean, make it a point to spend at least a few days inland. Afro-Belizeans have settled largely along the coast, while Mayan peoples and immigrants from neighboring Guatemala tend to live further inland, so it's a whole different look at Belize there
If this itinerary helped you plan 10 days in Belize, please share it with a friend!