One month ago to the day, I was jamming out on the lawn of a lodge in southern Belize, trying to dance to the native Garífuna music without making a complete fool of myself.
That first night of the Belize chocolate festival there was a wine and chocolate tasting that was not a fancy schmancy affair like you make have expected— oh no, it was Belize style. There was wine, but also rum and tons of chocolate samples and seafood hor d'ouvres, as well as a wonderful band, the Garífuna Collective. I'm already itching for another go at the chocolate festival in Belize.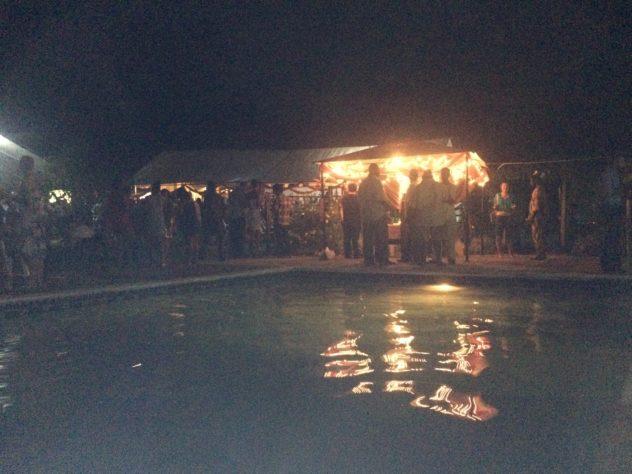 Punta Gorda's Chocolate Networking
A few strangers had helped me find the first bus that took everyone to the remote location of the party. This was sold to me as a "Wine & Chocolate Welcome Party," mind you. We all unloaded and our tickets were checked or purchased (at $30USD apiece) under a tent set up on the lawn. There were already dozens of people who had been dropped of, presumably by other buses, and were talking in little groups. Then I noticed the vendors setting up with endless free samples and the party really started for me.
For an hour or two, everyone walked around and ate and schmoozed and dreamt of being in the pool. But after a bit, the band came on strong and just never stopped. We all shook ourselves and went unbelizeably crazy, despite the heat and humidity. And there was a lot of both of those things.
My dress was fully soaked in sweat by the time I got into the back of a truck with twelve of my newest friends for a ride home from another stranger. It seemed that the bus had left without any pronouncement or warning. The kindness is the country is yet-unmatched in my travels; everybody is willing to help, even when you don't ask.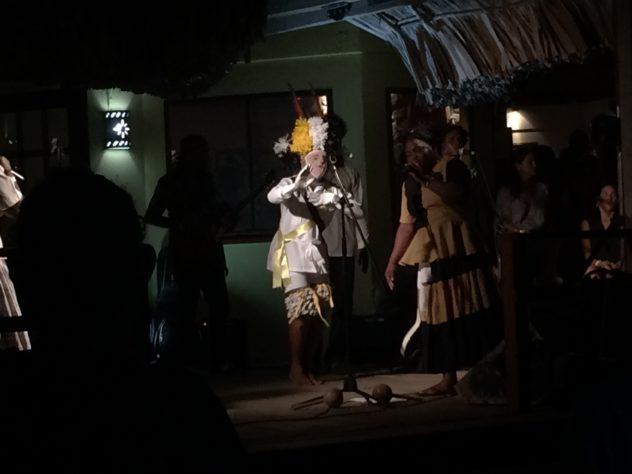 Trying Belize Chocolate at The Source
On the second day of the festival I went around looking at the booths with Rose, a woman I had met on the bus the day before. She came down from Belize City to sell her spices at the festival, and I later bought some lovely cinnamon from her, which is scenting my beloved cacao glyph bag (seen in the header picture for this post).
In general, at the festival you'll find local chocolate makers selling their wares. Makers include Che'il, MOHO, Cotton Tree Chocolate, and Ix Cacao. Additionally there will be restaurants selling Belizean food, cacao cooperatives selling cacao, NGOs selling handicrafts, and chocolate treats selling themselves.
Throughout the day there were musical and dance performances on a central stage, and several kid's activities starting and stopping. Read more about the annual event's festivities here. I bought some Cotton Tree chocolate bars and the aforementioned purse, as well as some handmade soaps, and then whiled away my time until I'd go out at night.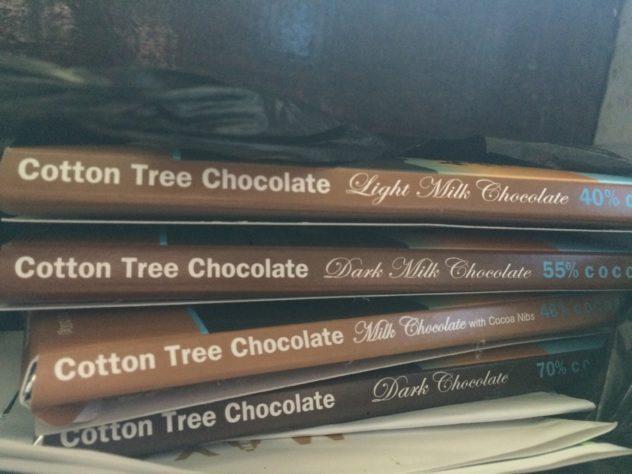 Oh, the plans I made in my mind. It was so much fun the night before, so I expected nothing less from the second night. But man, was I wrong. The streets were simply deserted, though I eventually found a group of other tourist-looking people and asked them what they thought of going on an adventure to look for the after party.
Well, two miles or so later, I arrived at the very empty reggae bar and partied it up with some crazy white dudes from WVU. A woman even came up to me and told me that I had a good beat! It was surprisingly fun, but walking the rest of the way home was not so much fun.
I ended up sleeping in and missing the bus to the third and final day's festivities. Even more interesting, that evening on the pier which sparked so many thoughts, I met two Belizeans who spent the better half of Sunday just shooting the breeze with me. It reminded me of why I love to travel so much, and how much beauty and openness can be packed into one tiny country. So I stayed an extra day.
How To Visit Belize Chocolate Festival
If you want to visit the Belize Chocolate Festival, stay up to date by following their Facebook Page. The next festival is in late May, 2020.
The Belize Chocolate Festival is held every May in Punta Gorda— will you be there next year?
---
If you found this post helpful, please pin it for later!