Welcome to the most chocolatey corner of the internet! This where you can find & listen to two different chocolate podcasts for free: Chocolate On The Road & Chocolate Habit.
Chocolate On The Road is a narrative documentary-style show focusing on different hot topics in chocolate and cacao, with new full-length episodes every 1st and 3rd Wednesday of the month.
Chocolate Habit is a chocolate review show with new episodes every Sunday, The shows are brought to you by me, host Max Gandy, a long-time chocolate reviewer and writer with a passion for people & their fascinating stories.
This is my website you're on, so feel free to click here to learn more about my origin story.
Chocolate On The Road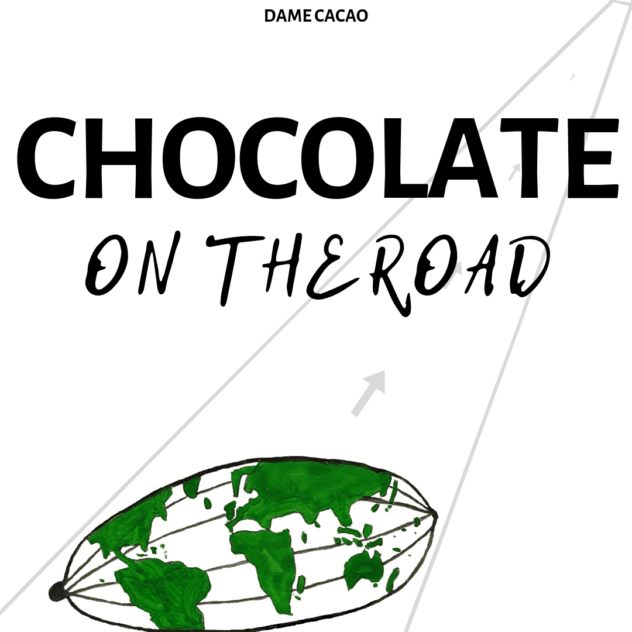 Twice a month we explore a hot topic or destination for chocolate, weaving together history, culture, and lived experiences to make a storytelling podcast that's part interview and part documentary. Together we'll learn more about what it means to be a chocolate lover in the modern age, the questions plaguing the industry, and the stories behind every bar & bean & human being that bring us so much joy.
Topics in production include cacao brands, home chocolate making, and sugar farming. From cacao plantations in South America to the booming metropolises of Asia, there's no end to the discoveries to be had when you're exploring chocolate on the road.
I'm making the show I wish was out there, because I know that chocolate and cacao are rich & global industries with interesting, intersectional stories of education, struggle, and most of all, hope. And I absolutely cannot wait to share them with you.
Follow the show on Instagram & listen to the inaugural episode HERE!
Chocolate Habit
On Chocolate Habit you'll enjoy weekly reviews of ethical chocolates for every chocoholic out there, from the craft foodie to the organic eater looking for their next favorite bar. In short bursts of 4 to 7 minutes, you can learn whether a bar is worth investing your time & money in, or better to just leave on the shelf. In a world with so many great chocolate options, I believe that some bars are bad, many are good, and very few are great. Allow me to sort through the selection with you.
Past episodes have reviewed bars such as Dandelion's 70% Maya Mountain, cloudforest's Bruno Coffee Bar, and Rózsavölgyi Csokoládé's 73% Paprika.
Watch video versions of each review here.