My Cuban Mother
"Vas a estar así."
She makes a tick-tick-ticking noise, imitating a train chugging along as she shakes her shoulders and chest forward and then to either side; she's not a train, but she's still a force to be reckoned with. My Cuban surrogate mother, Rosa, is skeptical of my desire to ride the infamous Hershey train.
She tries to explain how the antique trains used for local transport are rickety, that they'll have you moving about in the cabin whether you wanted to or not. The seats are hard and you'll feel sticky all afternoon. Other unspoken descriptors are unreliable, slow, and hot, simply because that's how one would describe all local transport in Cuba.
Johanna, a German tourist staying in the same hostel, is up for exploring Havana and then the countryside with me. We hug Rosa and tell her not to worry, that for us it's more about the journey of riding on the train than a need to arrive in Hershey at a decent hour.
We actually look forward to the tick-tick-ticking of the train as it rounds the curves and edges of the countryside, showing off parts of Cuba that neither of us has yet encountered, both having only just arrived. At this point, we are taking our first steps beyond La Habana and the hallowed Cuban stomping ground of the Malecón, the street by the sea.
The day before, I obtained a rare set of detailed directions from a Cuban on how to catch the ferry in Old Havana, which takes you right to the train station.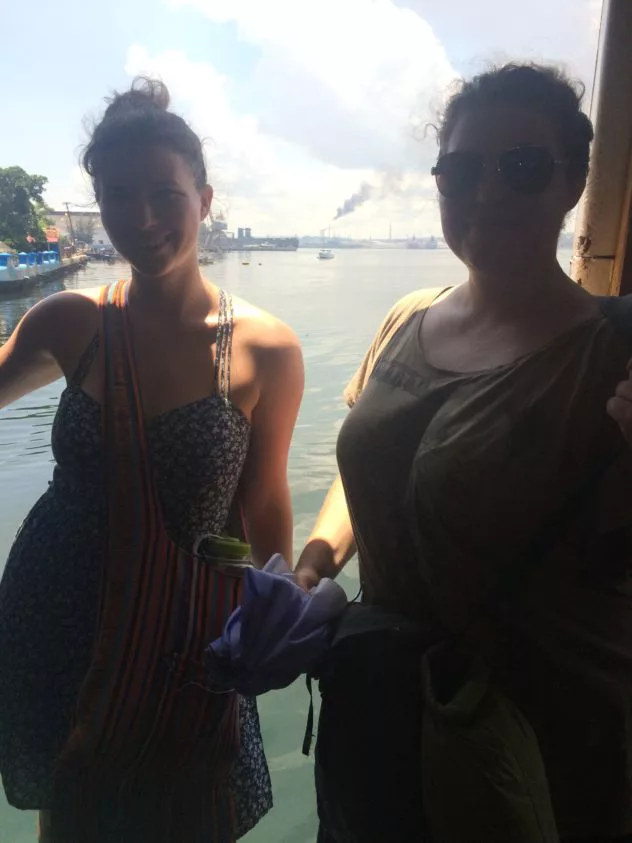 For $1MN ($0.04), right across from the Havana Club Rum Museum, you hop on the ferry towards Casablanca and then stumble onward towards the train station, in our case just barely making it onto the train before it left a meager ten minutes behind schedule (pictured below).
If you miss the train, however, a couple of American girls we met told us that there is a popular beach nearby, so come prepared with a bathing suit and towel, just in case.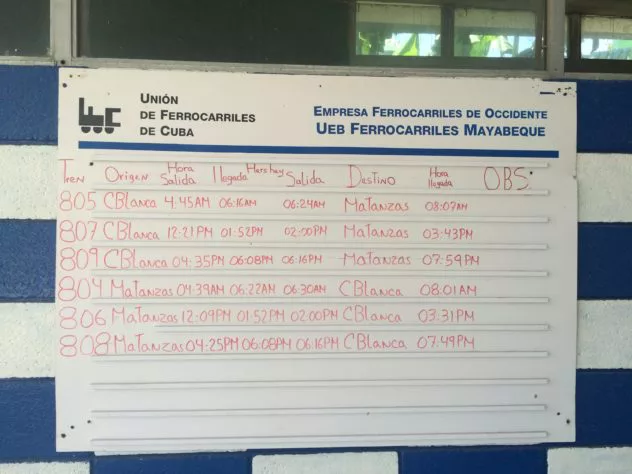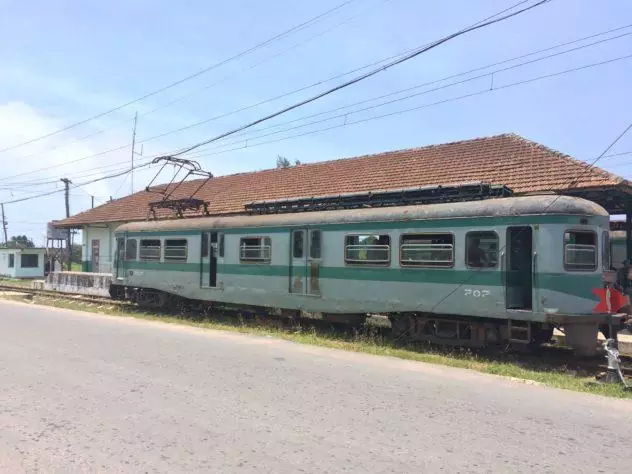 The antique train car, pictured above, proved much smaller than anticipated, and although I was dripping with sweat, it still felt cooler than expected. Somewhat literally, but mostly figuratively.
After several minutes, I finally worked up the courage to ask the conductor if I could stand in his front car and take some pictures from there. Well he was tickled pink, and surprised me by later on just taking my camera and snapping of pictures of me "driving" the train, insisting that my German friend come up and pose as well.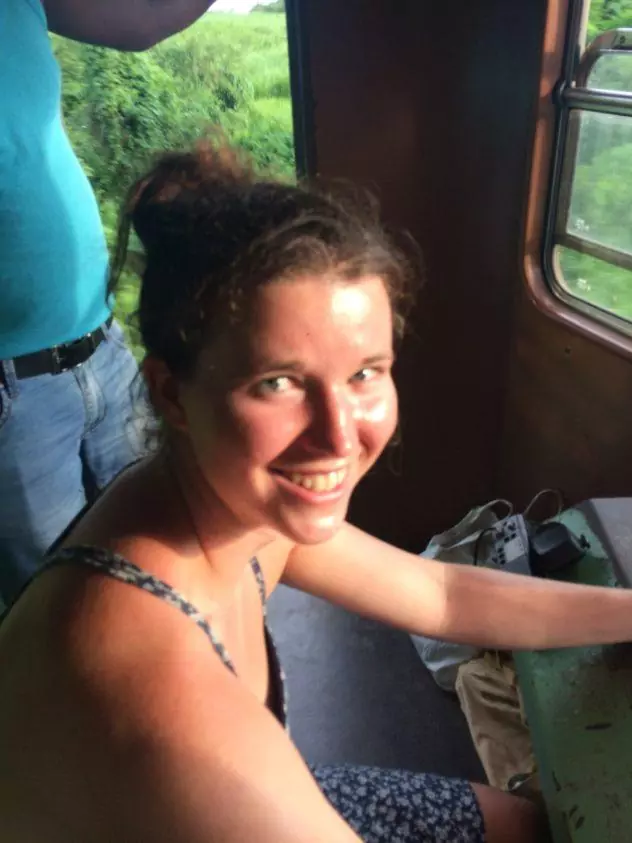 We were delighted, and he was happy to have the company, even if we were just staring wide-eyed at the sightly countryside around us.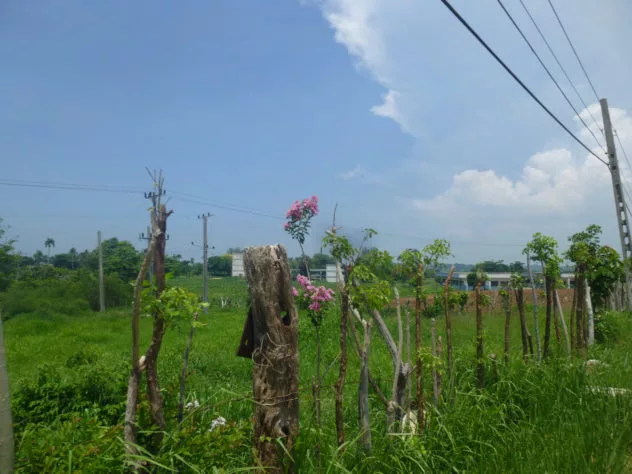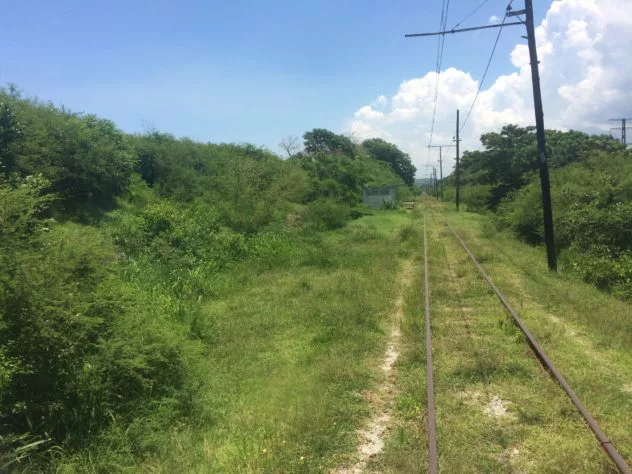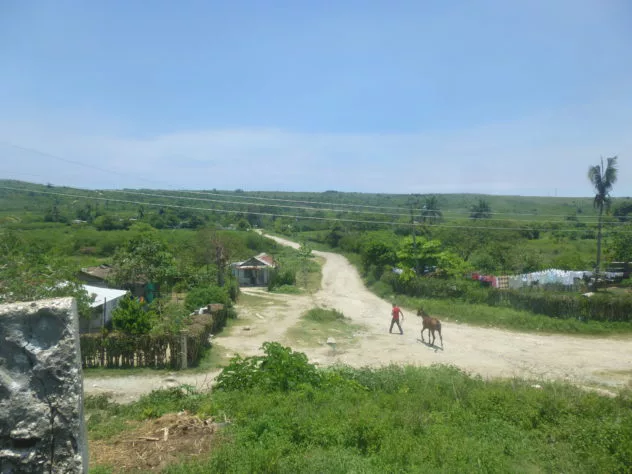 An hour and a half of chugging along was all it took to arrive in the town formerly known as Hershey; it was founded by that same American company, and it retains the American name by word of mouth only, as it was renamed Camilo Cienfuegos post-revolution.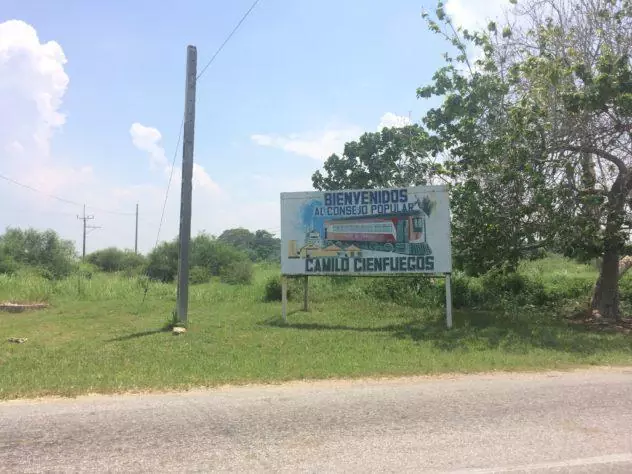 Getting to Matanzas
The locomotive's final stop is Matanzas, a city which I visited later, but we decided on the halfway point of Hershey since the town had so much history, having been an important hub for Cuban sugar. Hungry as we were upon disembarking, we took the conductor's advice and skipped the tiny town of Hershey in favor of Santa Cruz, a few kilometers away on the coast.
Bathed in a viscous mixture of sweat and sunscreen, we accidentally walked all the way there while moseying towards a taxi, and then searched the muted town for a restaurant and water.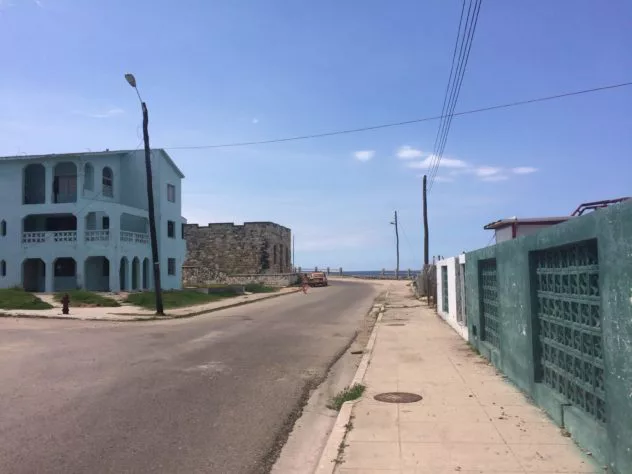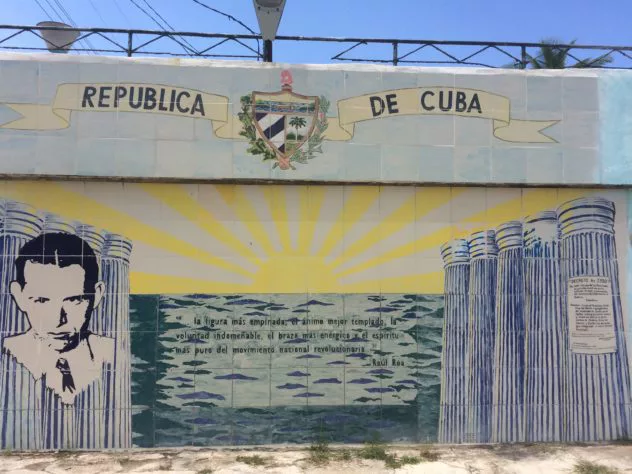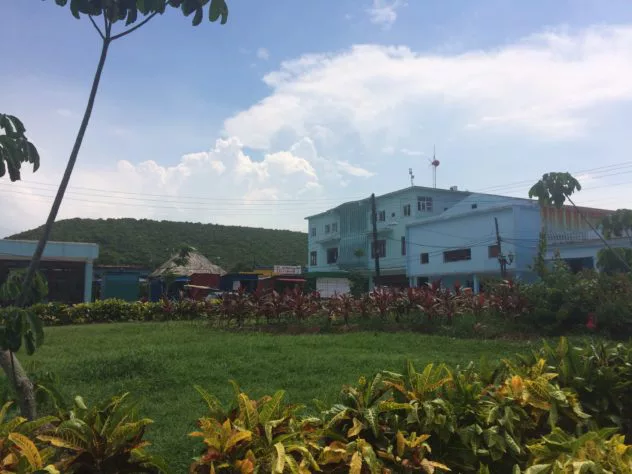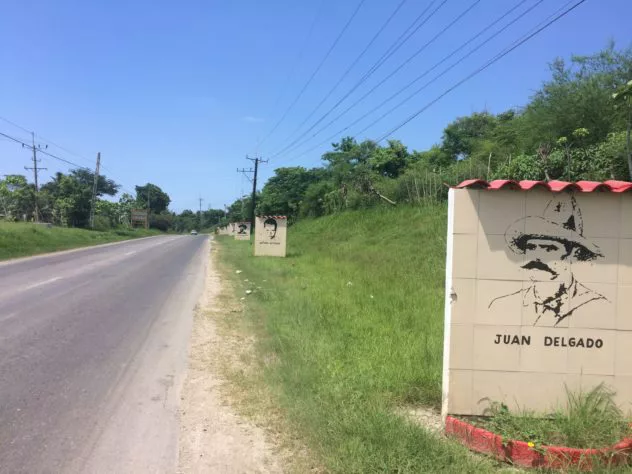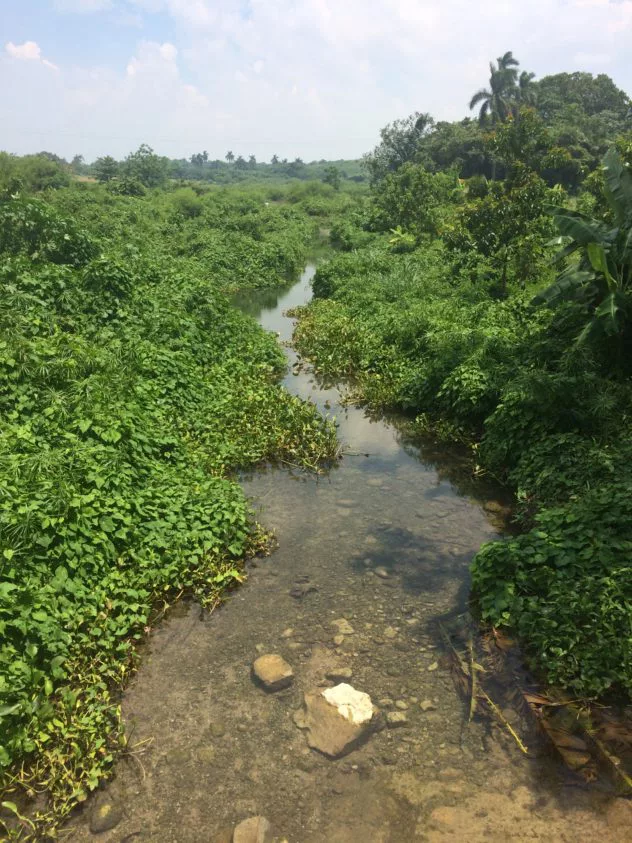 Honestly, the city itself was not impressive, although the lovely terrain surrounding it was exactly what we had been looking for. Enrique, a man who wanted to practice his English, found us in the restaurant we had fallen into, and took us in his rented bicitaxi to someone who could drive us to the train station so that we didn't miss our return trip home.
I'm embarrassed to admit after the fact, that I was too proud to pay the $5CUC for a taxi back, and actually delayed us a bit before relenting. Don't be like me. Pay $5CUC to get back, even if it seems ridiculous while in your Cuban haze of low prices and wages everywhere except for in taxis.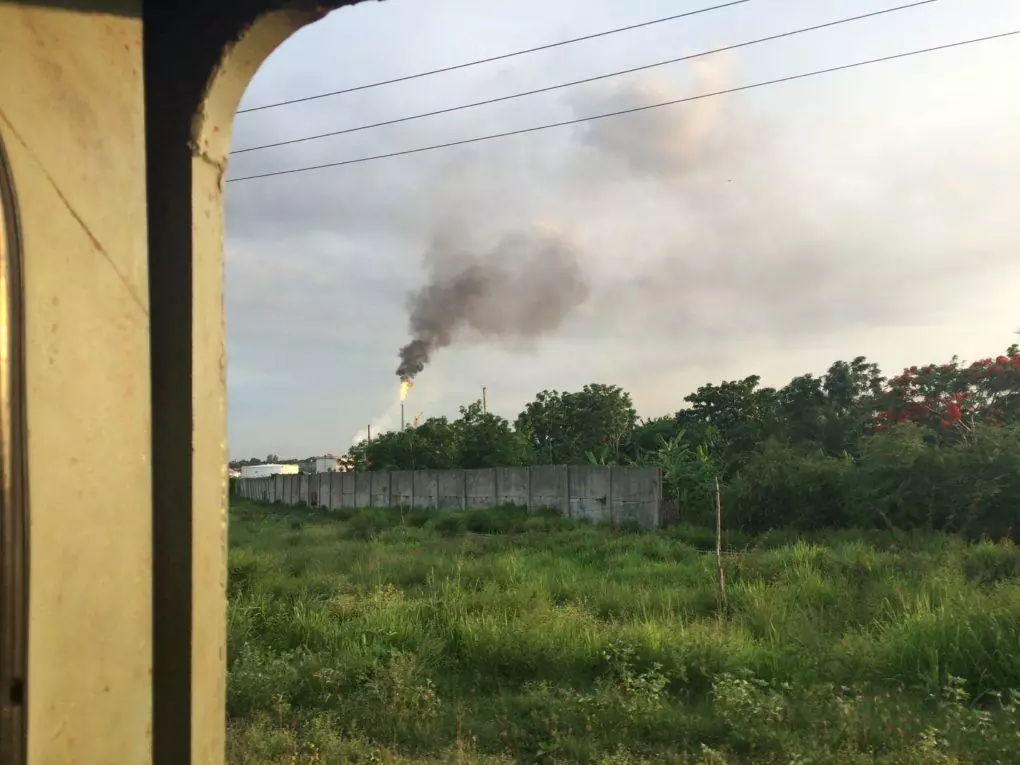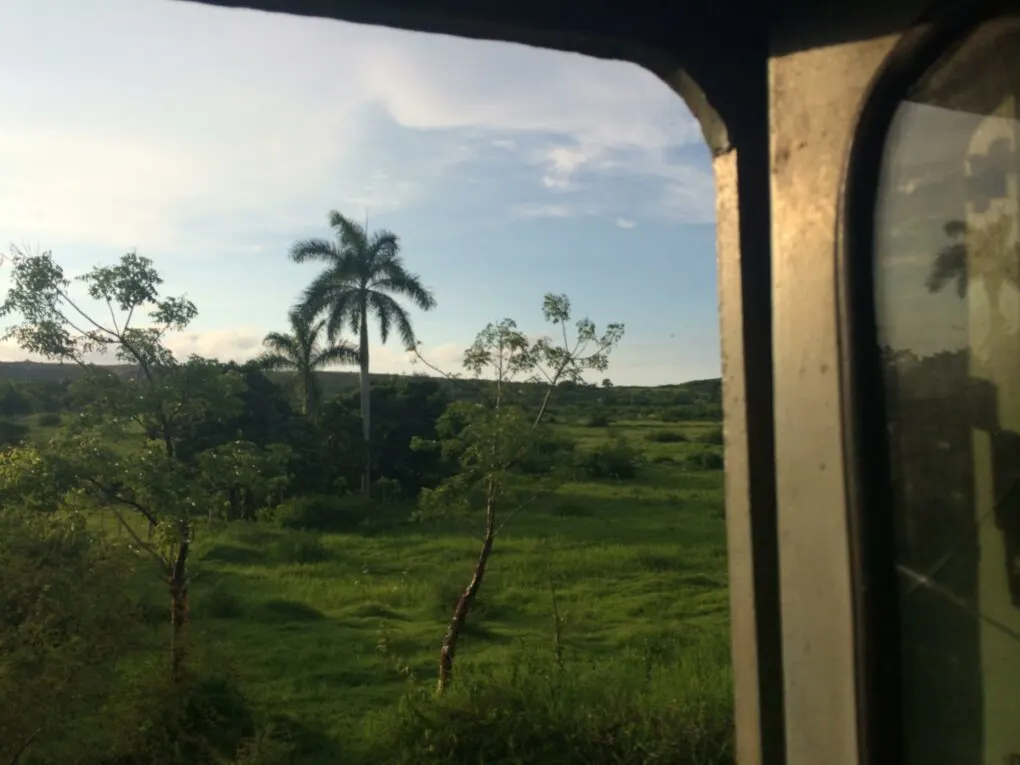 On the bright side, once we made it back to the station in two sullen balls of sweat, we drank a bit of rum with the train conductor's friend and enjoyed a similar-but-different breeze in the front of the car. Cuba is always changing, and eventually I started learning to change with it.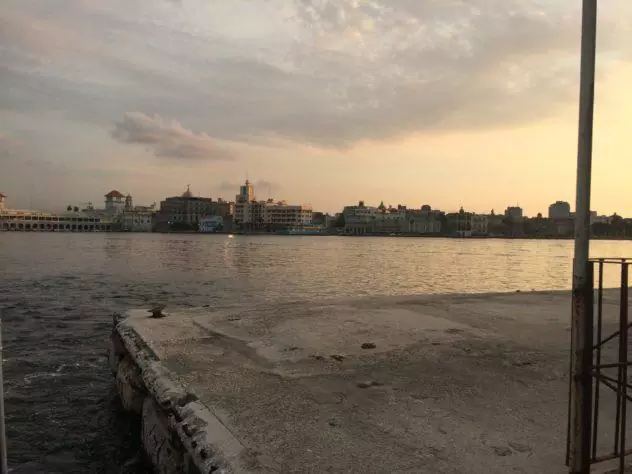 Would you ride this train, or any other in Cuba?