Every January in Seoul, either the second or third weekend of the month is dedicated to the Seoul Salon Du Chocolat, held in Gangnam's CoEx Mall. The 4-day show features a chocolate fashion show, several international & local craft chocolate makers, and countless other little surprises.
South Korea isn't typically a chocolate lover's destination, but these days, it should be.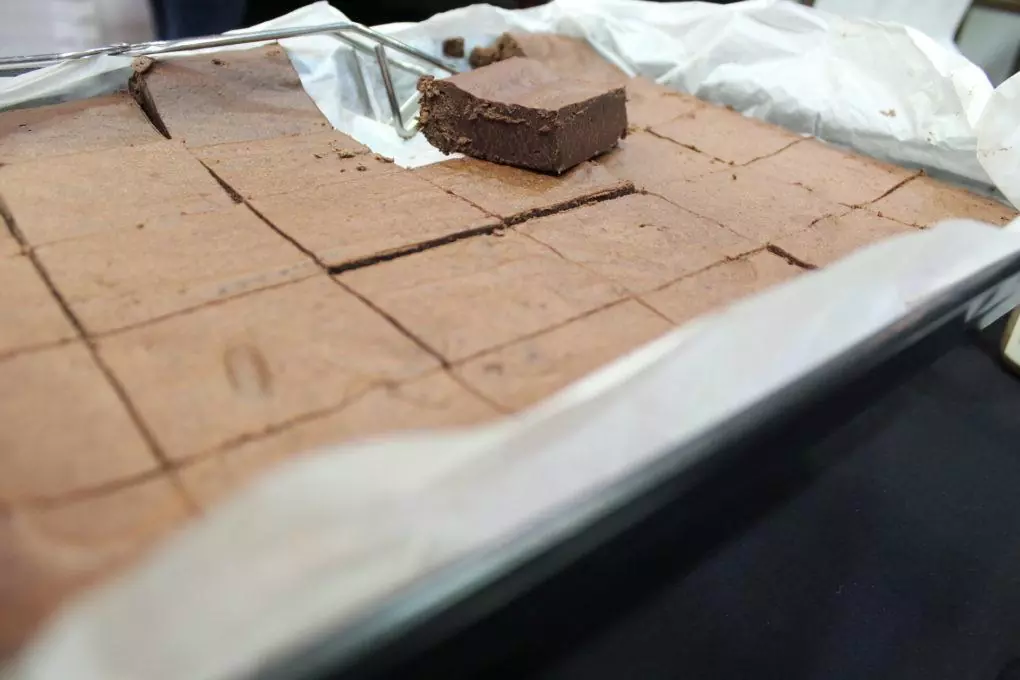 About The Salon
Since the 1990's, the Salon Du Chocolat brand has been taken all over the world and used to create beautiful chocolate festivals. The French shows were first, but it quickly expanded into other parts of Europe, and then to Asia and Latin America.
Seoul Salon Du Chocolat started in 2014, and like the other iterations, it features locally-made and imported chocolate products, tasting classes, and a daily chocolate fashion show. Each year the festival gets bigger, with more attendees and a more chocolate-focused group of presenters.
For those interested in learning more about bean to bar chocolate, not only are more makers showing up to the Salon each year, but there are more seminars and classes offered in the days leading up to the show. The Salon Du Chocolat is the perfect indoor activity to add to your South Korea Itinerary.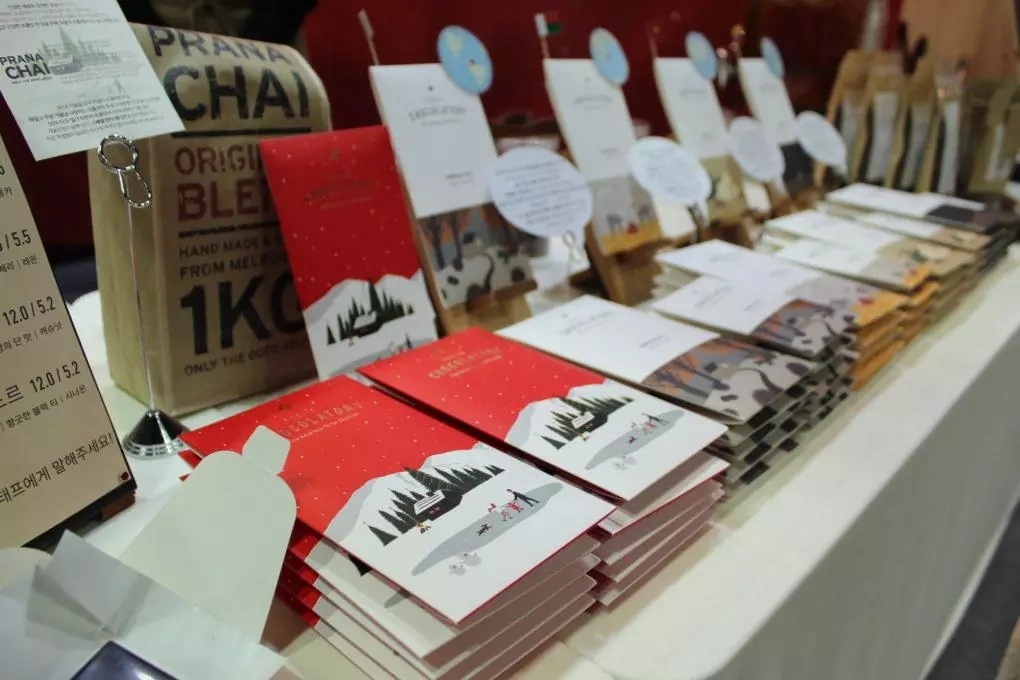 Seoul Salon Du Chocolat 2019
Even though in sheer visitor number this year's Salon Du Chocolat was quite similar to last year's, the difference in overall trends is still very marked. Six to seven Korean chocolate makers (depending on your definitions) made the trek to Gangnam, all of them selling their bars & products made with their chocolate.
But possibly the most marked shift from 2018 was that some consumers actually knew of the term "bean to bar." Booths went from selling raw cacao last year to selling cacao nibs and chocolate bars this year.
So even though only one importer was there selling raw cocoa beans, and one other importer was selling a variety of international craft chocolates, this shift is an important step forward. The one bean to bar chocolate importer, who also sells his stuff online, was on top of his game.
He showed customers what they can expect from international craft chocolate companies and how the Korean market stacks up. He even had samples for a few dozen bars, and seemed prepared for any and all questions.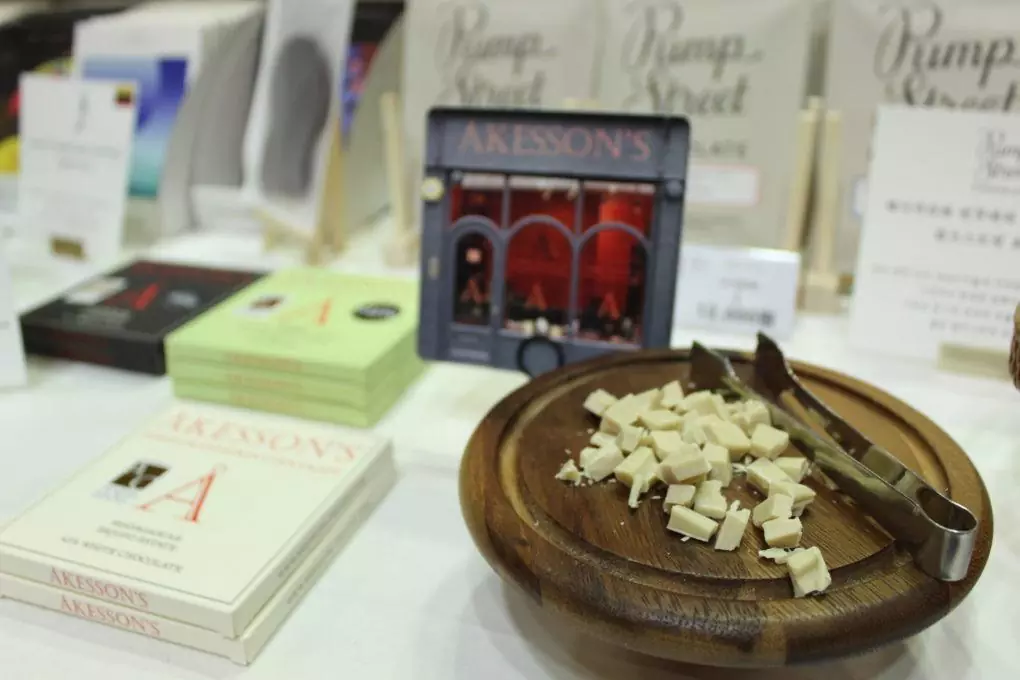 A few non-Korean bean to bar makers were part of other booths or had their own, notably KVMI and Marou, but for the most part the imported chocolates were sold at the booths of their respective countries' embassies.
So far Ghana and the Ivory Coast are always there, but with very small tables in the middle of large spaces. This year, finally some Latin American countries came and showed off some of the chocolate made in their homelands… but none of it was actually for sale.
Next year I expect to see more of Latin America, but for now it seems to just be Ecuador. Many people were selling various sweets and treats, including Seoul chocolatiers, with several more booths selling things completely unrelated to chocolate, like candles or wooden carvings or liquor. To each their own, I suppose.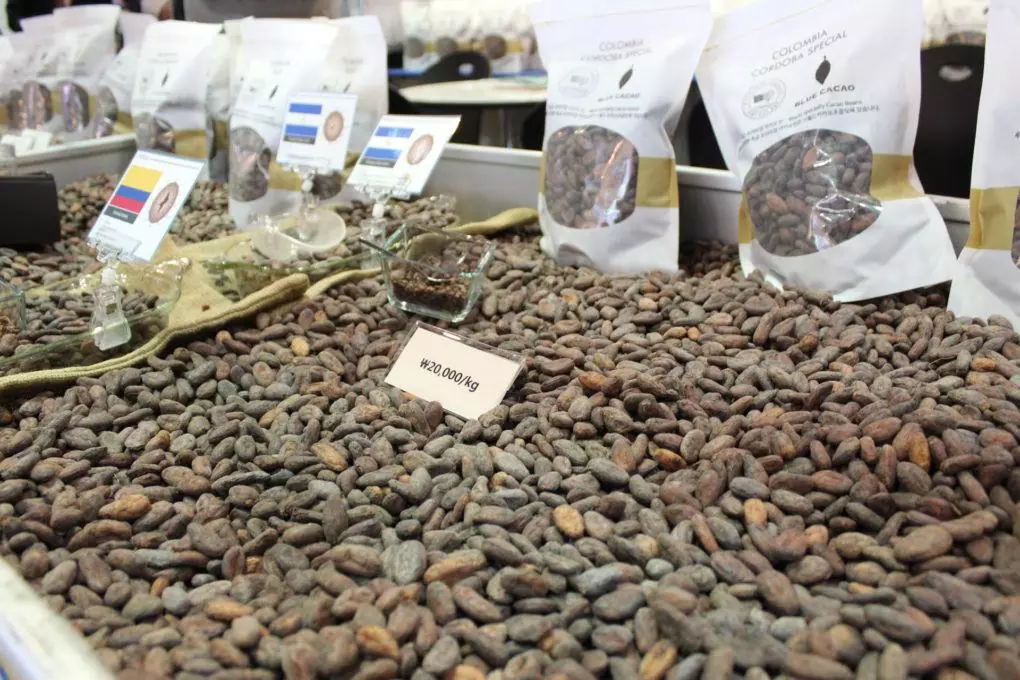 The Future Of Korean Chocolate
There was a lot more diversity of products this year compared to last year.
For the 2016 to 2017 season, there were really only a handful of makers throughout the country, and many of them had imported a single origin each and were selling them to each other. Starting in 2018 there was a shift in what origins were available, and smaller amounts of several different beans started appearing.
When I took the time to just observe the crowds at some of the bean to bar booths, a fair number of people actually seemed to be familiar with the bean to bar concept, and most people seemed to already know that chocolate is made from cocoa beans.
However, for the most part this meant that people really seemed interested in cocoa nibs. While some people surely started to understand specialty chocolate through the specialty coffee perspective, many people just seemed to see it as a healthy alternative to the mass-produced stuff.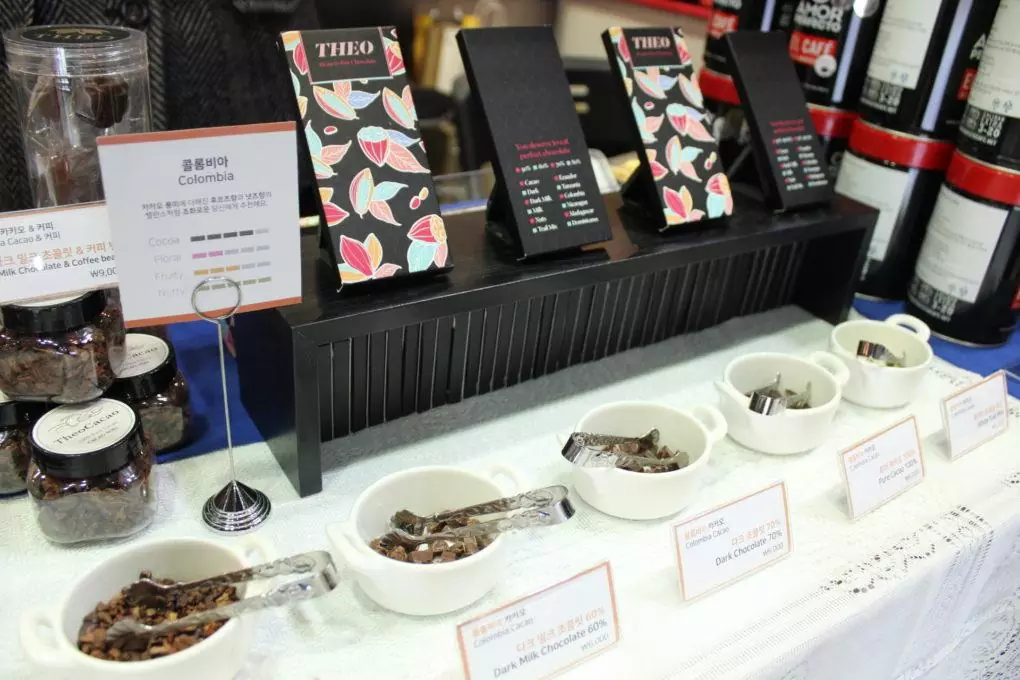 Before the show I was chatting with the owner of the specialty chocolate retail shop. He said that while Koreans perceive bean to bar chocolate as more healthy, they also in turn expect it to be bitter. They're actually a bit put off by or even untrusting of bars with less than 70% cacao content.
Hopefully as the market continues to grow, and more information on specialty chocolate is available in Korean, this perception could shift. Though on the other hand there's a danger of low quality "bean to bar" chocolate flooding the market and making it harder for local makers to sell their more expensive products.
Within that same context, however, is the chance for someone (or several someone's) to take the reins and make it their mission to educate the public through collaborations. This could mean ingredient-wise, sharing each other's stuff on social media, through food pairing parties, or even just through working together to purchase space to sell at an event.
No matter how it's done, it's a necessary step that I hope people don't skip over out of fear that helping someone else's business would hurt your own. There was notably almost no coffee this year, or raw ingredients & machinery, as the show finally morphs into a mix of where the Korean chocolate industry is going, and where it's been stuck for a rather long time.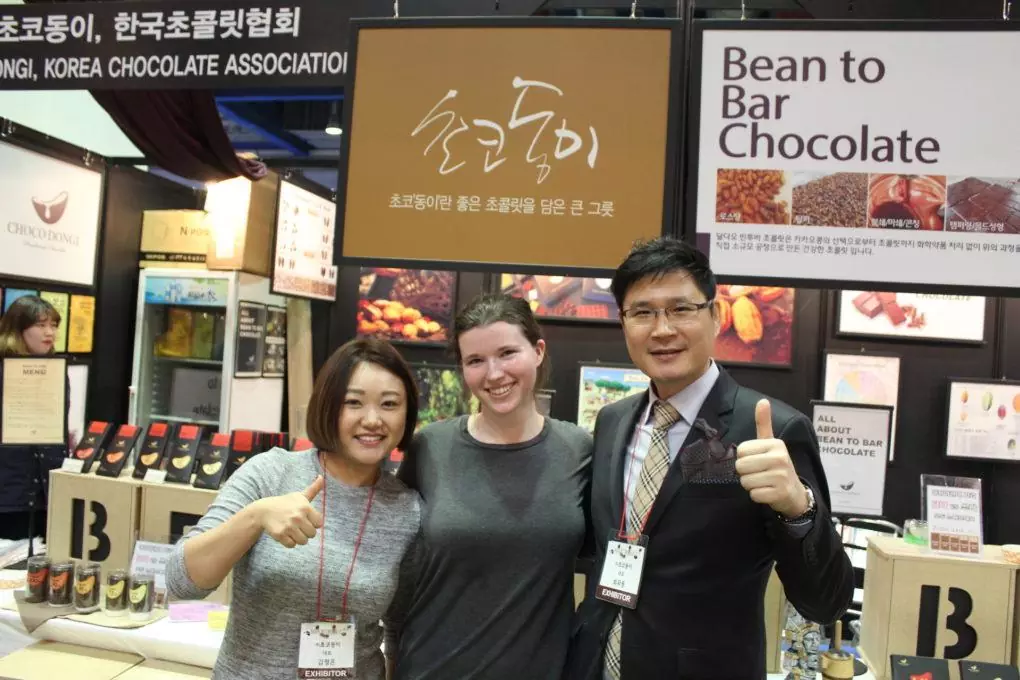 Practical Information
General Admission: ₩10000 per day, though the price is less for kids and free if you pre-register online way ahead of time. It's an extra ₩6000 to do one of the chocolate events, held every hour or so.
Event Location: One of CoEx Mall's Exhibition Halls, usually B or D
Next Salon Dates: January 2022
Does this look fun? Share it with someone you like!