It's been a week since I got back from the Dominican Republic. I was there for about ten days, and despite the smelly water and hot conditions in our second abode, I look back with fondness. There are so many things to do in Punta Cana and Santo Domingo that don't involve a resort, and I'm so excited for you to explore them!
Next time I make it down to the DR, I will not only bring more comparably-cheap American sunscreen, but I will be more knowledgeable about the little Dominican things I wish I had been aware of before getting that close to the equator.
I'll bring a more open mind, a little more cash, and long list of things to do in Santo Domingo, as we didn't get to spend nearly enough time there.
So that you all may also benefit from my discoveries in travel, here are the ten things that I found are unique to the DR, or which you should watch out for on your next trip there. Don't forget about the little Latin American things that you should always expect, either, like throwing your toilet paper in the nearby trashcan!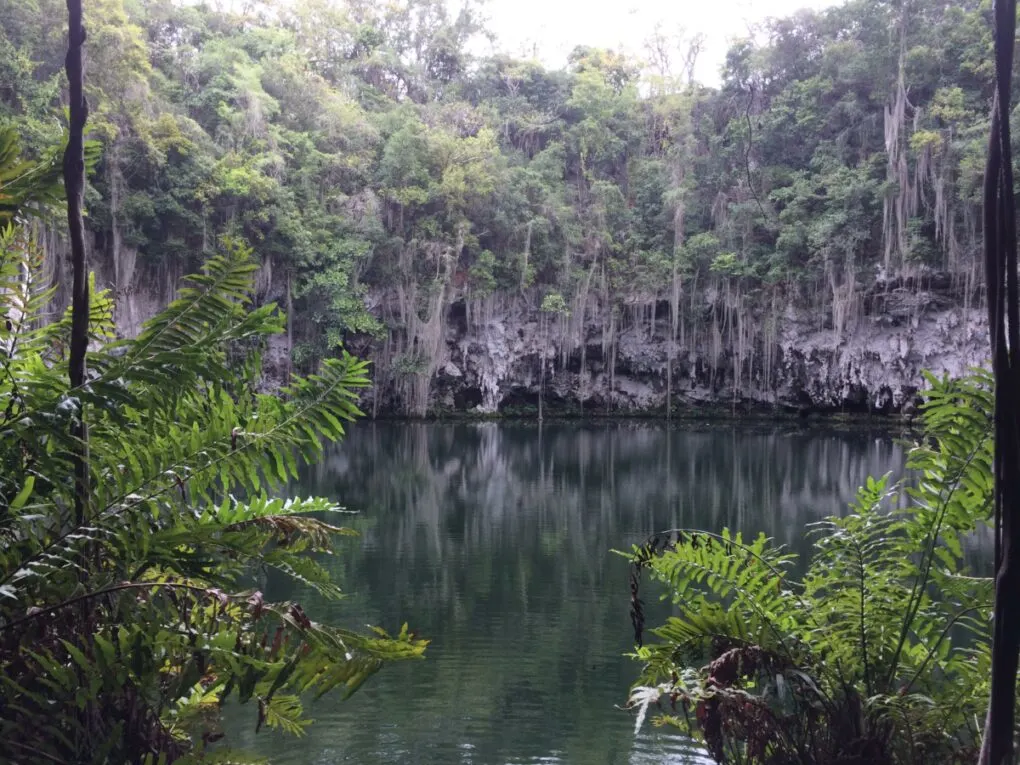 The 10 Tips
​Most everything is closed on Mondays; unlike in other Latin American countries in which Sundays are off-limits, Monday is the day of rest there, and people are still out partying on Sunday nights.
It's very difficult to find typical Dominican food in the big cities, likely due to the heavy tourism, and it is especially difficult to find a locals' restaurant.
Expect to buy huge gallon-sized jugs to re-fill your water bottles with, because you can't drink the tap water, and if you're at all like us you'll go through at least two liters a day. Don't forget to bring your own toilet paper, too!
You will pay an additional 28% (10% for service + 18% for unexplained taxes) on top of the given price at every restaurant you walk into, unless it says impuestos incluidos (taxes included) on the menu.
Check your change if you paid with $USD, because based on a few different experiences, it's not uncommon to steal 50 pesos ($1.10) or so from the change and just hope that the tourist won't notice. On a similar note, people will happily sell you fruit from their fruit stand, but if you don't look Dominican they'll up the price by about 400%.
The coffee is some of the best I have found in a supermarket. Buy whole beans and grind it yourself once you get back home. The same goes for the local chocolate. Delish!
There are parking people for every empty lot on the island, and they will not mess up your call/"watch over" your car for a small fee, to be paid upon exiting the lot, unless you really want some insurance and feel like paying ahead.
There is a complete dichotomy between the islanders and the tourists; the people who work at the resorts in Punta Cana all live at least an hour away in Higuey, a city where their kids have schools to go to and they can afford to buy the stuff sold in the supermarket.
There are spring breakers and partiers everywhere, so beware of where you go. It seemed like the ratio of white people was a good indicator as to how good the party would be, with the Dominicans decidedly bringing the funk. They tend to get really dressed up to go out to a club, also, so your shorts and tank top will definitely leave you feeling out of place.
Dominicans are without a doubt the worst drivers in Latin America. And yes, I've been to Puerto Rico. On our first day out on the road in our rental car we saw two young guys riding motorbikes on the highway while laying on their stomachs and rocking forward and back, looking over at each other every few seconds to see who ahead (we called this action "whaling"). We passed them stopped by the side of the road a mile or so later, alive and smiling, but ridiculously, we noticed that it was not an unexpected Saturday evening activity.
What are your tips for traveling the DR?