Valentine's Day traditions just seem to get more popular every year. It's the time of year where we're given the opportunity to express our love and appreciation for the friends and family which give our days meaning. Many of us exchange gifts such as chocolates, greeting cards, and flowers, or go out to a nice meal.
The origins of Valentine's Day remain contentious, but traditions and festivities vary around the world. Despite this, the theme of love is consistent and its popularity only seems to grow. Below are over a dozen unusual or unique ways to celebrate Valentine's Day around the world.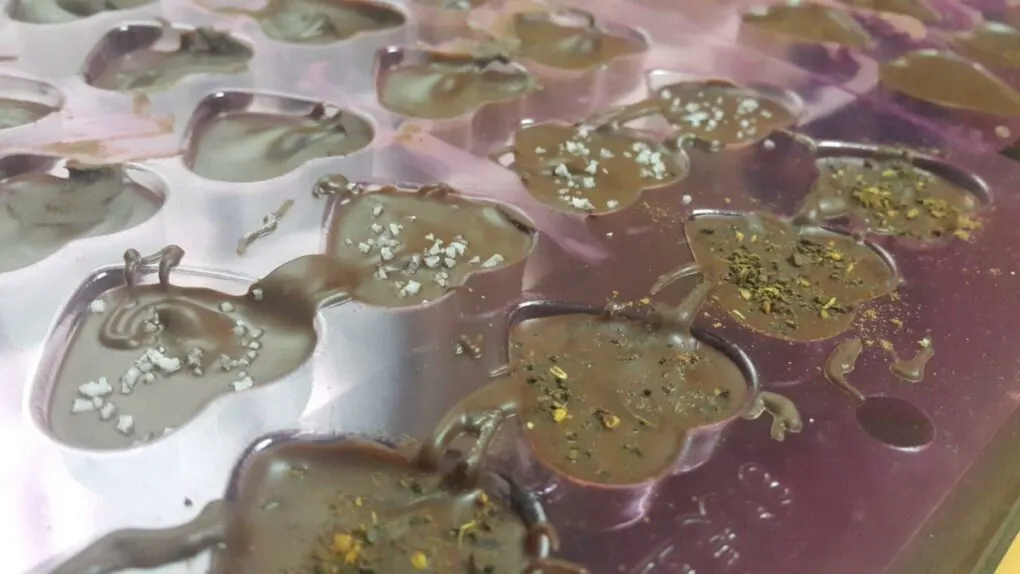 Valentine's Day Traditions Around the World
Japan
Female Confession Through Chocolate
Female kokuhaku or the act of confessing one's feelings has transitioned from a taboo in Japan into the norm. In Japan, it is customary for women to give chocolates to men on Valentine's Day. There are three types of Valentine's chocolate a lady can give: Giri-Choco, Tomo-Choco, and Honmei-Choco.
Giri (obligatory) and Tomo (given to other females) Chocos are given to friends, bosses, family, and work colleagues without any romantic feelings attached. Honmei-Choco on the other hand is considered "true feelings" chocolate and is usually handmade and given to a crush or lover.
Following Valentine's Day is a follow-up celebration called White Day that isn't exclusive to Japan, but popular across East Asia. The celebration serves as an "answer day" for the men who received chocolate, and is their time to repay the ladies who gave them gifts.
South Korea
Black Noodles for Black Day
On top of women traditionally gifting chocolate to men on Valentine's Day in Korea, Koreans have an unofficial follow-up celebration called Black Day. Black Day is held on April 14, set two months after White Day (when men return the favor!), and is mostly observed by singles in South Korea.
On this day people who didn't receive gifts on Valentine's Day or White day gather and eat jajangmyeon, a noodle dish with black sauce. The celebration is basically a way for singles and people who didn't receive gifts to complain and vent their love problems, and hopefully get something on Pepero Day.
Popular activities on this day include matchmaking and speed dating; the sale of black coffee and jjajangmyeon also significantly increase on this day.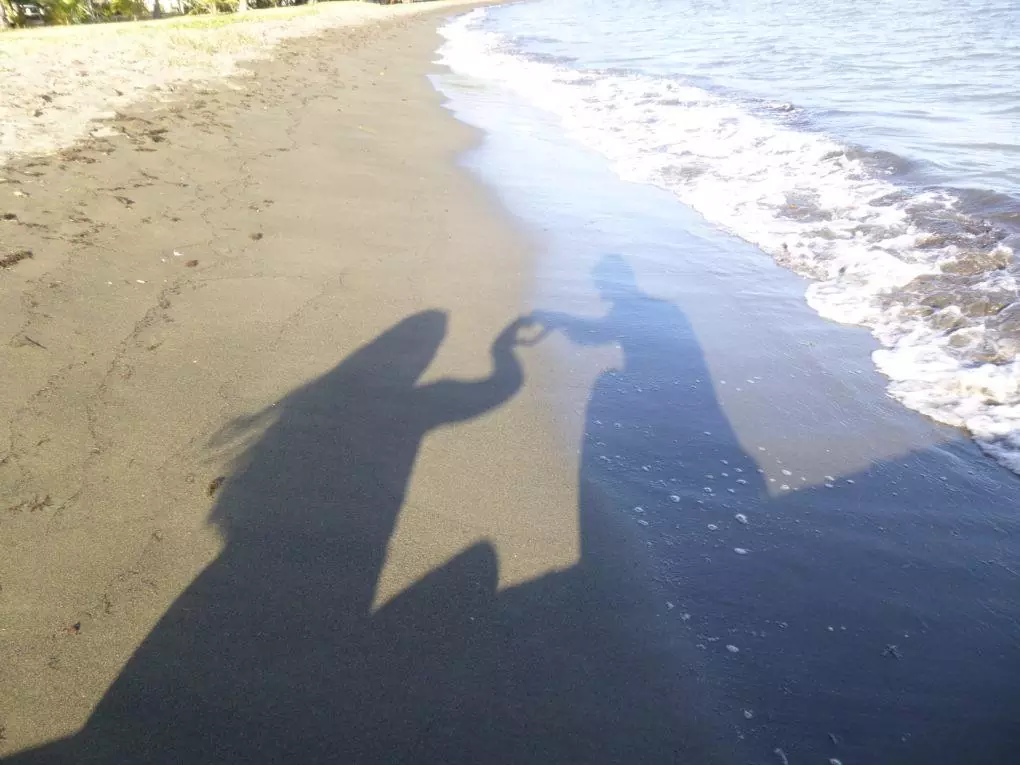 China
Six Annual Valentine's Celebrations
Celebrating additional romantic 'holidays' in relation to Valentine's is popular in Asian countries like Japan, Vietnam, Korea, and China. But in China, they celebrate up to six festivals of love annually.
They celebrate the Western Valentine's Day on February 14th, the Lantern Festival on the 15th day of the Lunar Calendar, White Day on March 14th, 520 – (pronounced wǔ'èr líng') on May 20th, the Double Seventh Qi Xi Festival on the 7th day of the 7th month of the Lunar Calendar, and Singles Day on the 11th of November.
The Lantern Festival and Qi Xi Festivals have deep historical and cultural ties while 520 and Singles Day are days companies push to make more money. Umbrellas and shoes in particular shouldn't be given as gifts on these days, as they symbolize a breakup.
Denmark
"Joke" Letters & White Flowers
In Denmark Valentine's Day is a very new celebration. It is called "Valentinsdag," and instead of red roses, the Danish give out white flowers called "snowdrops" to their friends and lovers. Often these flowers are accompanied by a joke letter referred to as Gaekkebrev that was presented in preparation for Easter.
Snowdrops are formally called Galanthus and generally bloom in early spring, even when the soil is covered by snow. Snowdrops are associated with a Roman legend that symbolizes new life and renewal.
This story has a close link to a traditional Roman celebration called Martisor held on March 1st. It represents a time of joy and revival of nature and a time when men give female friends small gifts. Snowdrops also represent modesty, hope, fertility, and new life.
Italy
Roots of Lupercalia
In Italy Valentine's Day is known as "San Valentino". Many Valentine's themes are rooted in Italy's history. Valentine's Day happens to fall near an ancient pagan celebration in Rome called Lupercalia, with roots as far back as the 6th century B.C., typically held on February 15.
The festival celebrated spring and fertility, and animals were sacrificed and their hides used to whip women. There was a practice where single women would place their names in an urn, and then 'coupled' with the men that drew their name; some of them would later marry on the same celebration the next year.
The Catholic Church declared the celebration of Saint Valentine's martyrdom on February 14, and Pope Gelasius eliminated the pagan celebration in the 5th Century A.D. However, the popularity of marrying during this time has carried over.
Poland
Experiences Rather than Gifts
In Poland Valentine's Day is known as "Walentynki," and first became popular in the 1990's. Between 1997 and today, the celebration's approval rating increased from 37% to 74%.
However, the type of gifts the Poles value most are those that involve recreational or relaxation activities. Instead of exchanging tangible gifts, there is an emphasis on providing experiences and emotions.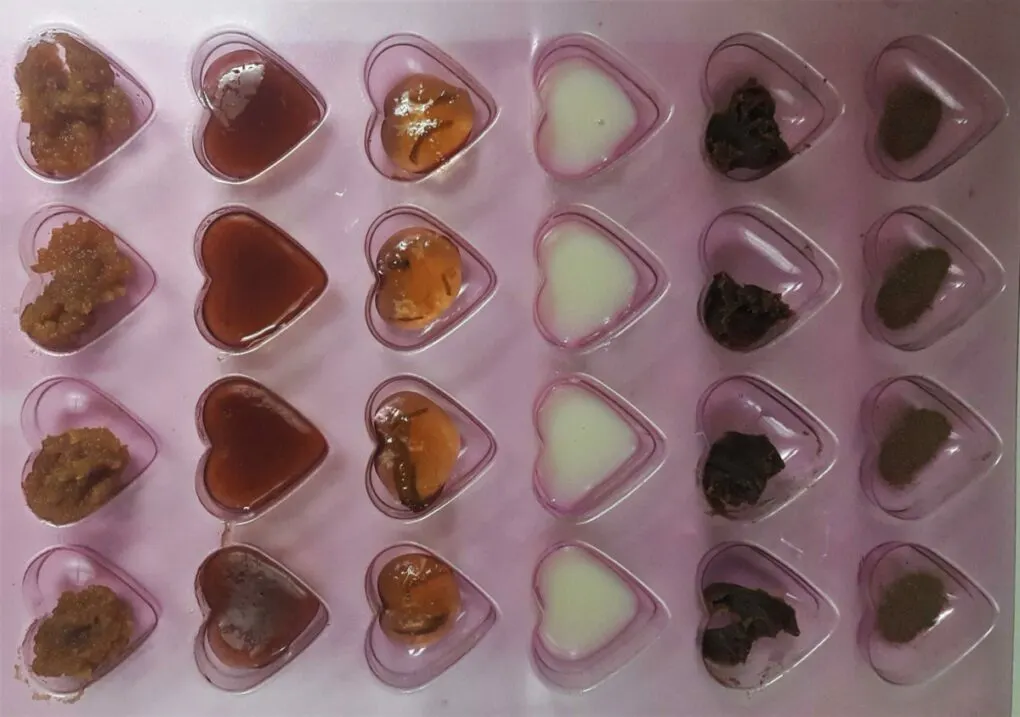 Finland
A Day for Everybody
In Finland, the Finnish celebrate "Ystävänpäivä," what they call "Friend's Day" on February 14. Their version of Valentine's Day is not just reserved for romance, as the day celebrates important relationships and familial relationships.
Although romance is included, there is an emphasis on celebrating friendships, so no one is left out if they don't have a lover.
Sweden
Scandinavian Pastries
In Sweden, Valentine's Day is known as "Alla hjärtans dag," or All Hearts Day. During this time there are a lot of festivities. Swedish people love pastries, cake, and the coffee break culture called Fika.
A popular chocolate coconut cake is "Kärleksmums" which roughly translates into Love Treats. During Valentine's Day, they are cut into hearts.
Wales
Intricate Love Spoon Gifts
Instead of Valentine's on February 14, the Welsh celebrate St. Dwynwen, their patron saint of lovers, on the 25th of January. The story of St. Dwynwen follows a tragedy that results in her converting into a religious devotee.
The traditional Welsh gift is the love spoon. It was given as a symbol of marriage and dedication. Over time it became a common gift given to anyone you cared about. The tradition dates back 300 years and was carved out of wood by young men, often sailors.
The spoons all have intricate designs, each with a specific meaning.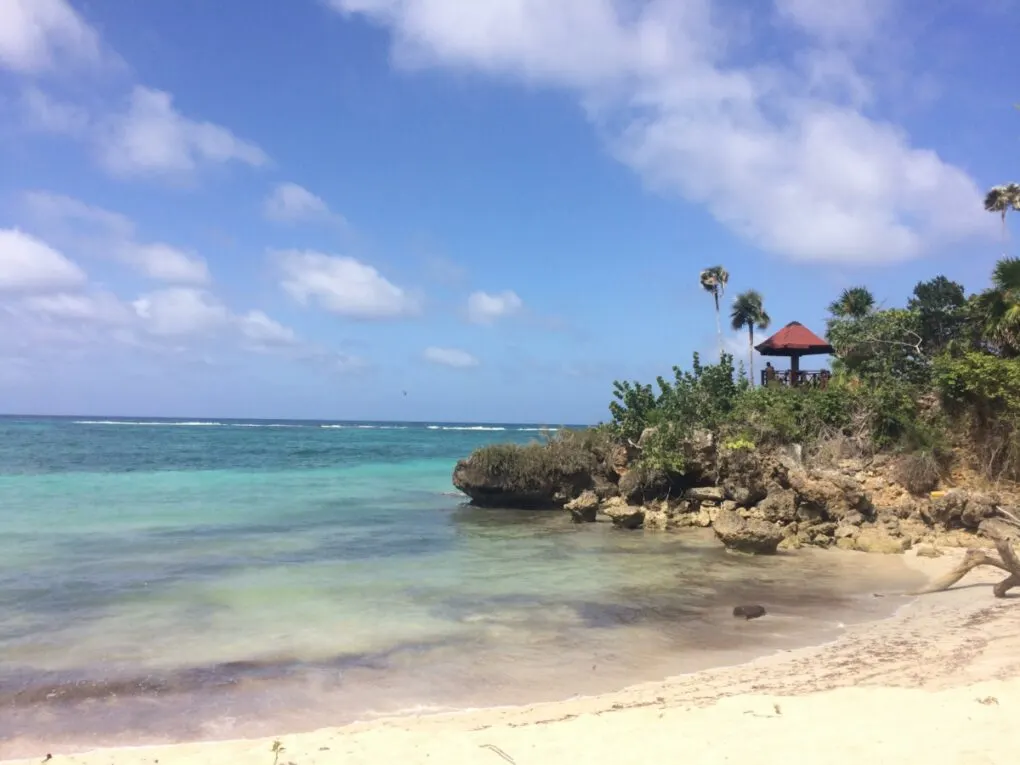 Brazil
Carnaval Forces Valentines to June 12
The world-famous Brazilian Carnival is the most popular holiday in Brazil and is held on the Friday afternoon before Ash Wednesday and lasts up to a week. Because of this, they celebrate "Dia dos Namorados" on June 12th in place of Valentine's Day.
Saint Anthony of Padua is the patron Saint of the celebration, and single women perform popular rituals called "simpatias" to find a good partner. Suitors may even exchange a ceremonial pot of basil that conceals a love letter. Dia dos Namorados is celebrated in a similar fashion to Valentine's Day with parades and festivals throughout the country.
The Philippines
Collective Weddings & the Most Common Wedding Anniversary
Collective weddings or mass weddings are ceremonies wherein multiple couples are married at the same time. Many cultures around the world hold mass weddings, but in the Philippines, it's quite a common event.
The Catholic faith makes up a large portion of the population, and Valentine's Day is the most common wedding anniversary day. This is because mass weddings are often sponsored by the government and other charitable groups or individuals as a form of public service for couples who cannot afford a wedding ceremony of their own.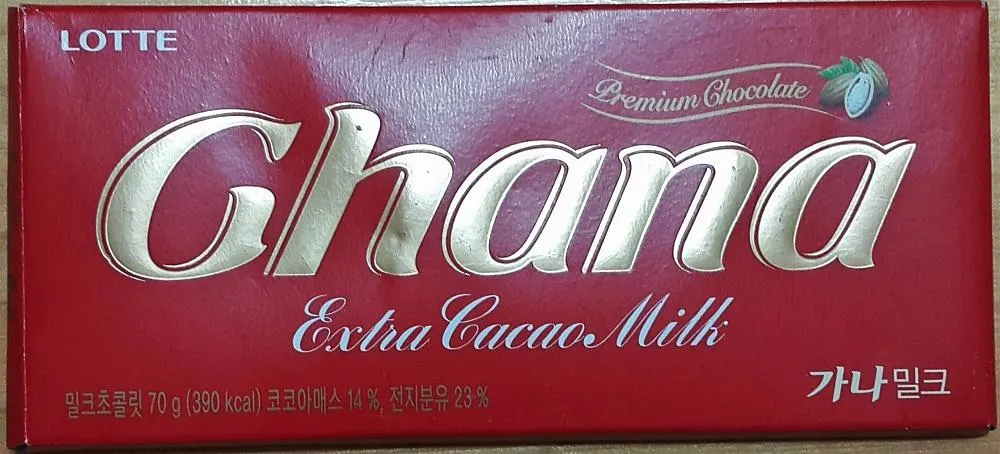 Ghana
Chocolate Day
20% of the global cacao supply comes from Ghana. Despite this, domestic consumption of chocolate remains low. In 2005, the Tourism Authority, in partnership with the Cocoa Processing Company of Ghana, instituted National Chocolate Day.
It's celebrated on the same day as Valentine's Day to boost tourism and local chocolate consumption.
Germany
Pigs Make Good Gifts
Valentine's Day became popular in Germany in the 1950's and 60's when it was introduced by the American military. The celebration is usually reserved for adults, and is seen as the commercialized version of Lupercalia.
In Germany, the pig and pork in general hold cultural significance as a symbol of wealth and prosperity. During festivals, pig-themed gifts are often exchanged as a sign of good fortune and lust, including chocolates and greeting cards.
Other popular gifts include the Marzipan Pig and a big heart-shaped gingerbread cookie called lebkuchenherzen.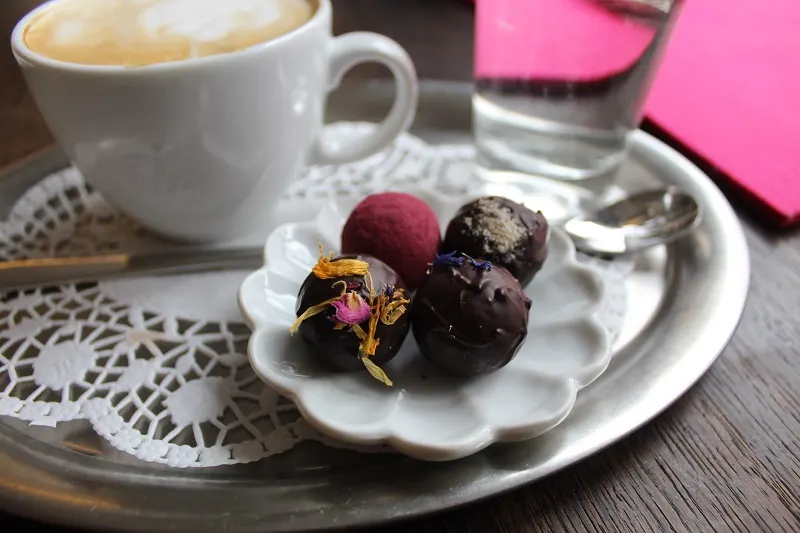 Spain
El Dia de San Valentin & Red Roses
Valentine's day is known as "El Dia de San Valentín". In 1948 José 'Pepín' Fernández, the founder of Galerías Preciados, introduced Valentine's Day there as a campaign to boost sales in his department store.
Despite being convinced that the celebration primarily serves consumerism, the Spanish are among the most generous spenders on Valentine's gifts. In Aragon and Catalonia, they wait until April 23 to celebrate "Día del Amor y la Amistad," or Day of Love and Friendship. This is where the men give red roses, while women gift books.
Various Latin American Nations
Game of Secret Friends
Other Latin American countries also celebrate Día del Amor y la Amistad, but the exact day can vary from country to country. One way to celebrate is to participate in exchanging anonymous gifts, much like Christmas' Secret Santa.
They call this "Amigo Secreto" and it is popular in Colombia and Paraguay. In it, several participants agree to participate in a two week long game where secret friends find creative ways to give snacks or candies to their target without being discovered.
Gifts can include messages that must be delivered under a pseudonym. On the day of the final gift, participants can choose to reveal their identity.