Java chips are a chocolatey topping that make drinks and confections both richer & tastier. They've become synonymous with Starbucks' Java Chip Frappuccino®, because most people who order one say "I'll have a grande java chip, please."
But what's the difference between java chips and chocolate chips, and can you change one for the other? The short answer is probably, but in the article below we dig into which situations are best for which chips.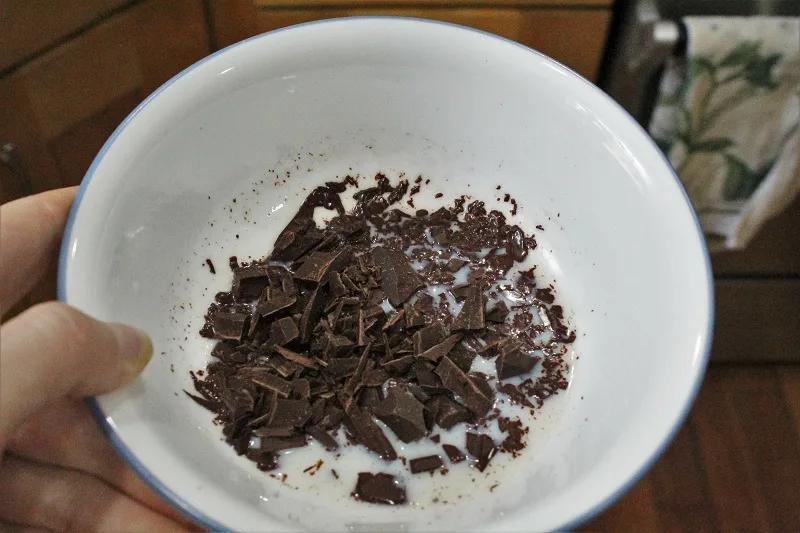 Java Chips Nutrition & History
During the second wave of specialty coffee, the popular coffee franchise Starbucks transformed American coffee culture and began making its mark globally. They turned coffee drinking into a cozy leisure experience, and established the blended coffee-based confections we now know as frappuccinos.
Their more popular drinks using java chips are the appellative Java Chip Frappuccino® and the Double Chocolaty Chip Crème Frappuccino®. This is because the most common use of java chips is actually adding them to frappuccinos.
The popular Java Chip Frappuccino® is a blended drink of mocha sauce, dark roast coffee, java chips, and milk. To the uninitiated, it's like an "Oreo" coffee milkshake topped with fresh whipped cream and mocha sauce.
Java chips are tiny, semi-sweet chocolate-covered cookie crumbs that are specifically designed to break down quickly when blended, and can easily pass through a straw for drinking. Unfortunately, java chips are not legally chocolate, which is the first difference between java chips and chocolate chips.
This is because their cacao content falls below the minimum legal FDA requirement for chocolate (no less than 15% for sweet chocolate, like semi-sweet or bittersweet chocolate; java chips are just 12% cacao).
In addition to the lower overall cacao percentage, they also have a softer texture than chocolate chips. Starbucks has now even trademarked the term 'Frappuccino® chips' for java chips, and describe them as 'chocolatey.'
Depending on the manufacturer, some brands of java chips contain enough cacao to be legally referred to as chocolate, but most don't qualify, which is why they use the label 'chocolatey.'
Java chips also don't contain extra caffeine, despite what the name suggests. They contain a small amount of caffeine and an even lesser amount of theobromine, which is a stimulant with similar properties to caffeine. Java chips also contain dairy and are not gluten free.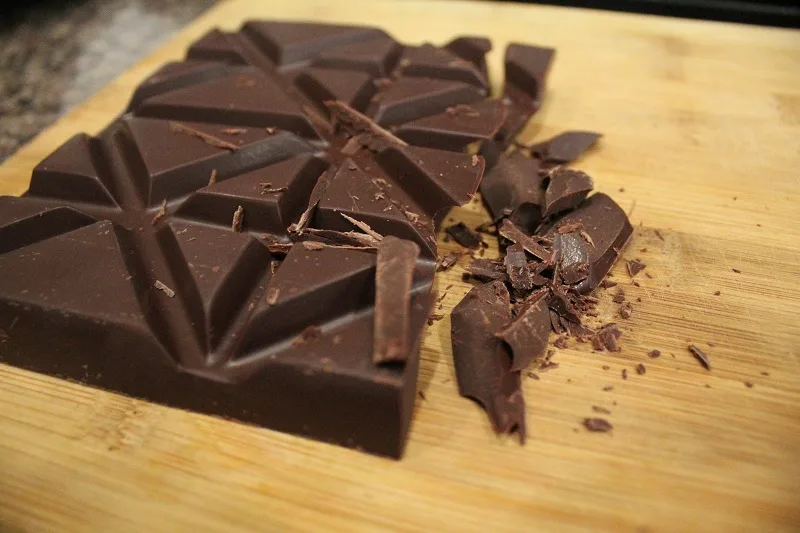 Why Are They Called Java Chips?
In the 1800's, the Indonesian island of Java was the undisputed leading producer of coffee. This was at the time when coffee had just started to enjoy a surge in popularity across the globe. The term 'Java' eventually became synonymous with coffee, much like Merlot in France or Frankfurters in Germany.
One of the significant influences of the Dutch in Indonesia during the 17th century was planting lots of coffee trees on the islands. Later on, the Dutch coined the term 'java' as shorthand for coffee. Today, the java chip is a reflection of the historical roots of coffee, merged with chocolate chips.
Indonesia is still an important source of coffee production, but coincidentally enough, since the 1980's it's also become the 4th-largest cacao producer in the world. Fittingly, a Java Chip Frappuccino® is literally a blended beverage of coffee (java) with chocolatey chips.
During the second wave coffee explosion, when Starbucks began asserting its global influence, ordering a frap with whipped cream became mainstream. Consumers became hooked on sipping grande-sized frappucinos, even when the weather turns cold. One of the most popular varieties remains the java chip frap.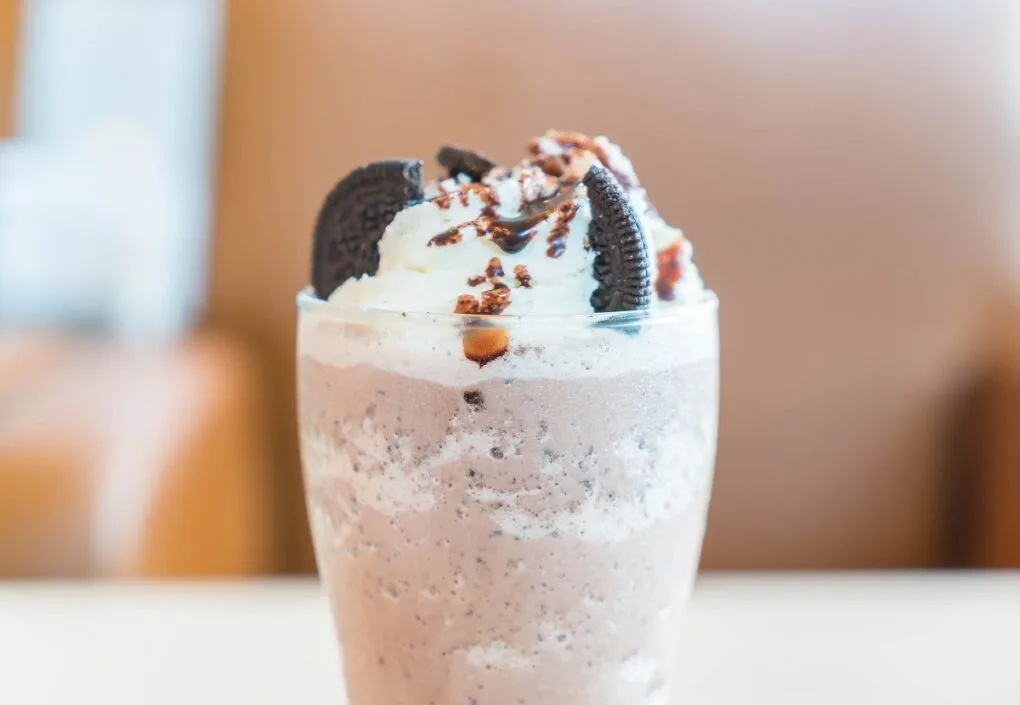 How to Use Java Chips
Java chips have a decadent and rich mocha flavor. They can be used in coffee, smoothies, pastries and even ice cream. Haagen Dazs actually makes a coffee chip ice cream, which much like the famous Starbucks frap, presents both coffee and chocolatey java chips in a rich cream. Oreo has even manufactured Oreo java chip flavored cookies.
In blended beverages
One of the best ways to use java chips is in blended beverages like coffee-based frappuccinos. Create your own Starbucks java chip frap or a java chip milk shake for a caffeinated treat. Top it off with whipped cream and some more java chips (or chocolate chips!) for a really indulgent drink.
As a snack
Java chips are a great alternative to regular chocolate chips. Enjoy them straight out of the bag or mix them with granola or trail mix, or even to sweeten your favorite protein shake.
As a topping
Java chips are a great topping for coffee drinks and cream-based desserts like ice creams, parfaits, mousses, puddings. One of our favorite uses is in a homemade banana pudding topped with java chips. They provide that added sweetness and a layer of texture to all sorts of sweet treats.
In baking
Java chips are an easy swap for chocolate chips if you don't have any on hand. The chocolate goodness will not be up to par with good quality chocolate chips, but they're a good enough substitute when baking cookies, brownies, or cakes.
Mix them into blondies or chocolate chip cookies, though they're not ideal substitutes for baked goods that require chocolate that melts.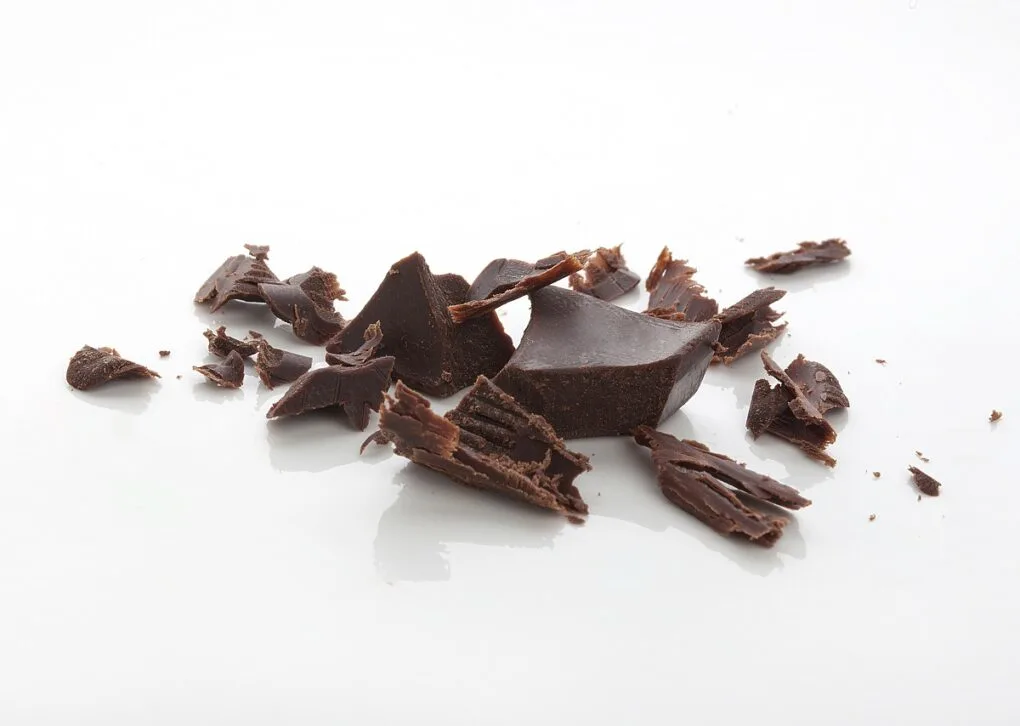 Where to Buy Java Chips (& Alternatives)
Java chips are a great substitute for chocolate chips. Using them lends sweetness and great texture to beverages or creamy confections.
Unfortunately, java chips cannot be easily purchased for personal consumption. They can be bought from specialty coffee stores and distributors, but not generally in regular cafes. Upon publication, there is an under-supply of java chips globally, so we have a few java chip substitutions for when you want to use them but just can't find them.
Chocolate Chips (milk, semi-sweet or dark)
Chocolate chips are a good alternative for java chips in baking or as toppings. However, they will not mix into drinks as well as java chips, due to the higher proportion of cocoa butter.
But a high quality chocolate such as a semi-sweet couverture will blend well in your beverage whether frozen or hot. Just be sure to check that the size of each chip is small enough before settling on which chocolate chips to buy.
Chocolate Bar
Like chocolate chips, a bar of baking chocolate offers a good stand-in for java chips. Simply cut up the chocolate bar into shavings or small pieces, and use as desired.
Caveat: chocolate (whether chips or a cut up bar) legally has a higher cocoa percentage than java chips, so a bar will naturally contains more caffeine. The darker the chocolate, the more caffeine you'll be adding to your beverage or dessert.
Cocoa Powder
Cocoa powder is a good substitute for java chips or even for chocolate. It has the promise of rich cocoa flavor and mixes easily into baked goods or when stirred into a beverage. Cocoa powder will not add any bits of anything, however, like java chips would.
Espresso Baking Morsels
Just like regular chocolate chips, these unique espresso-baking morsels can replace java chips, albeit with added coffee flavor of their own. These are made with real coffee, adding that rich caffeine punch to our baking or beverage.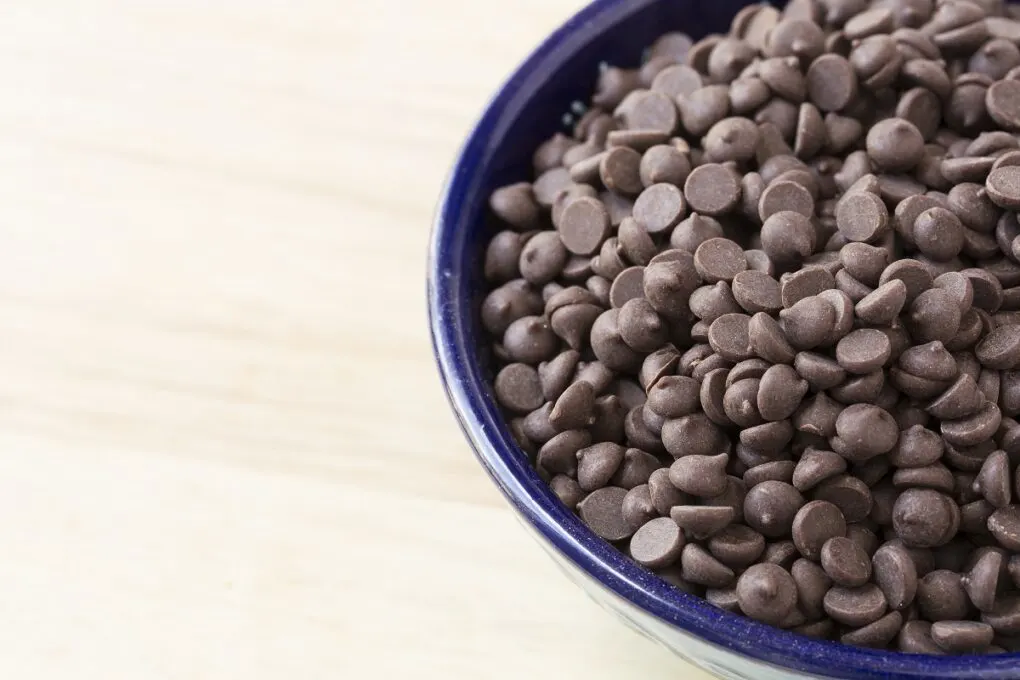 5 Best Recipes Using Java Chips
Ready to flex those much coveted java chips from your pantry? Grab some salt and your milk of choice. Here are five recipes to try when you've got a hankering for a coffee & chocolate treat.
This Java Chip Frappuccino® Recipe (Starbucks Copycat) is an easy hack to the OG Starbucks Java Chip Frap. It is the closest recipe we could find to the dreamy blended coffee confection. Skip the line at your neighborhood Starbucks and make this beverage at home, at a fraction of the cost.
This Java Chip Copycat Frap is a healthier and gluten-free version of the popular Starbucks' beverage. It's easy to substitute and done in less than 10 minutes! Definitely a must-try at home.
Coffee and chocolate produces not only great tasting coffee confections, but decadent desserts as well. Combine the goodness of the world's best two flavors, chocolate and coffee, in every delightful spoonful of this Java Chocolate Chip Mousse. Swap out your java chips for all the chocolate chips.
Sink your teeth into these heavenly peanut butter cookies. These 5-ingredient peanut butter cookies are crisp on the edges with a peanut butter-y, chewy center. It's the stuff of dreams. and so easy to make. Swap your java chips for chocolate chips.
Enjoy a jolt of caffeine with a dose of chocolate happiness all in one sweet treat! Swap out your java chips for the chocolate chips in this Magic Cookie Bar recipe to amp up the flavor. This is a versatile and flexible recipe that you can make with just 6 ingredients; they're a must try.