To those looking for the best chocolate in South Korea, well, quite frankly I'd send you elsewhere. Seoul's chocolate scene is much more developed than that of Jeju, while Busan chocolate is about on this same level. But for those of you specifically looking for quality chocolate in Jeju, I've got your back.
Jeju chocolate has become famous thanks to the Jeju Chocolate Museum, actually the second-largest museum of its kind in the world. The Chocolate Museum is usually the first stop chocolate lovers add to their Jeju itinerary. Here I present the argument that there are other, more worthy chocolate destinations on Jeju to add to your list.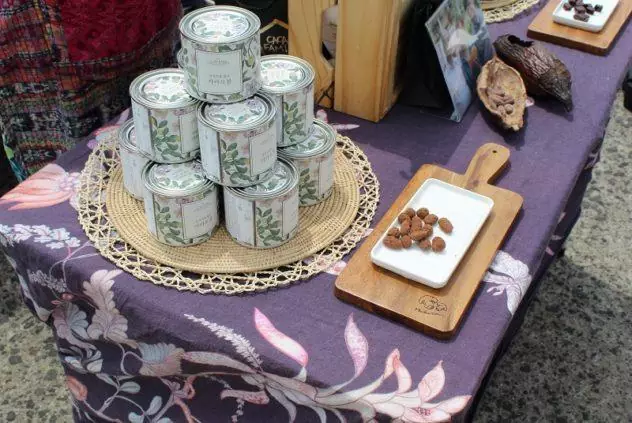 Check out the map at the bottom if you're just looking for a chocolate fix in your region of the island.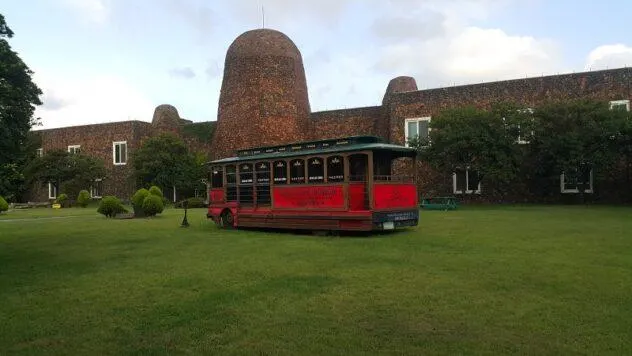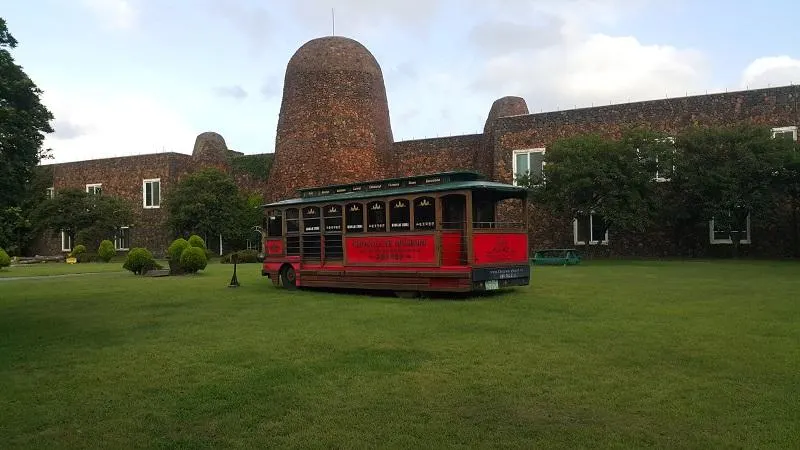 This large stone building is set in the middle of nowhere, and has made itself into a full-fledged attraction of its own. Inside you learn all about how chocolate is made from cacao pods to chocolate bonbons, so it's great for photos and a basic chocolate education. The Jeju Chocolate Museum has actually been around for a long time, and their boxes of sweets are famously sold across the island. But if you've ever had a bite of craft chocolate, you'd know that this confection is more like cocoa-flavored sugar. The museum is actually the parent company for the Chateaux Chocolat chain of shops all across Korea (whose chocolate has yet to impress me).
The ​₩7000 entrance fee seems a little steep to me, but they do offer a free cup of coffee when you come in, and free entrance for those over 65 years old, and open til 7 every day. The two floors of attractions are very Euro-centric and a bit repetitive. But I was impressed at the depth with the owner goes into the chocolate making process, considering they use couverture chocolate to make their bonbons. If you have kids, this would be a great activity to get them interested in chocolate beyond what they see in shops.
DIY classes are available for kids aged 4-12 years old, in Korean language-only (you can get a discount on the class if you buy a box of chocolates). There's also a mango farm about a kilometer down the road, but it was closed when we went around 6pm.
Address: 551-18 Ilgwa-ri, Daejeong-eup, Seogwipo, Jeju-do, South Korea (see map below)
Address for Naver Maps: 제주특별자치도 서귀포시 대정읍 일주서로3000
Hours: 10:30am-7pm, daily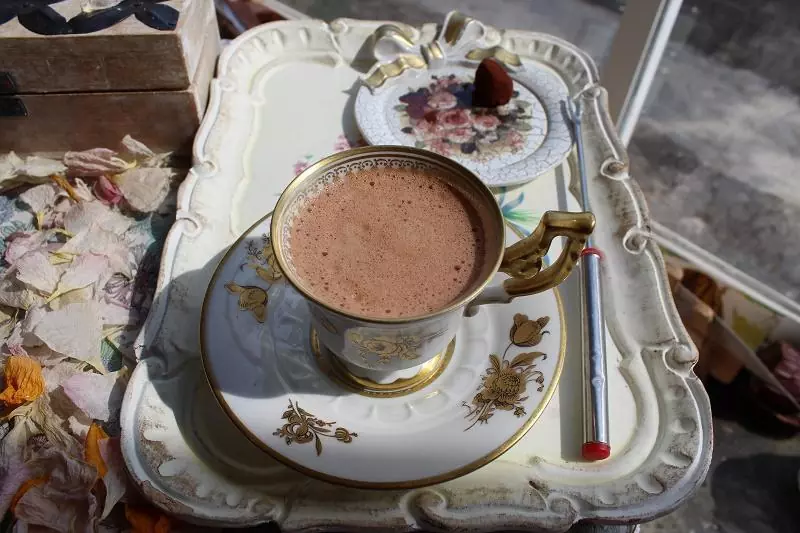 The first and only chocolate maker on Jeju Island, Cacao Family started when the family of 7 was living in Guatemala for three years, until 2013. They moved back to Jeju shortly thereafter, eventually opening their shop in 2016. There it remains as a shrine to the diverse chocolate & cacao culture in Guatemala and Mexico, as well as other parts of Latin America.
Their range of products, including a cacao latte and various flavors of candied cacao nibs, is definitely focused more on the ingredients themselves than the final product. At the moment the family is also hosting cacao cuisine parties once a month, wherein they feature cacao-based ingredients in each dish. Visiting Cacao Family Jeju, either at their shop of one of the farmer's markets they frequent, is a great way to get a better handle on where your food comes from.
Address: 60 Gujwa-ro, Gujwa-eup, Cheju, Jeju-do (see map below)
Address for Naver Maps: 제주특별자치도 제주시 구좌읍 구좌로 60 1층
Hours: 11am~8pm, Mon.-Sat.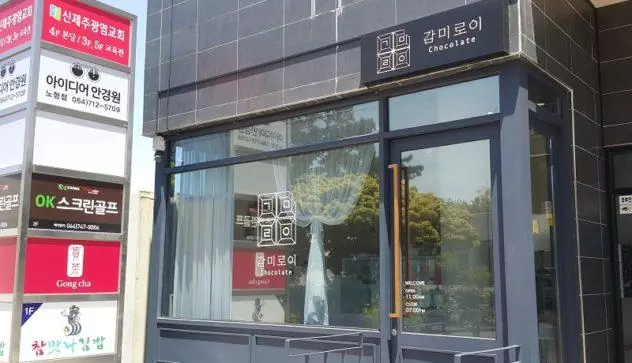 This storefront occupies a small space, easy to miss, but conveniently located just in front of a bus stop. They carry six flavors of chocolate bark (four in white chocolate, and one each in dark and milk chocolates), and two flavors of chocolate-covered nuts. It's pretty standard chocolatier fare, but it's done well, especially compared to most other Jeju chocolate shops.
You can see their kitchen in the back, where they craft & temper their goodies, each individually wrapped and sold by weight. There's no English signage, but the names are easy enough to translate with an app like Google Translate. If Cacao Family Jeju were closed and I had to choose another shop, I'd definitely come to Gammiroy.
Address: 3813-5 Nohyeong-dong, Cheju, Jeju-do (see map below)
Address for Naver Maps: 제주특별자치도 제주시 한라대학로 31 1층 감미로이
Hours: 11am-7pm, daily; check Instagram for irregular off-days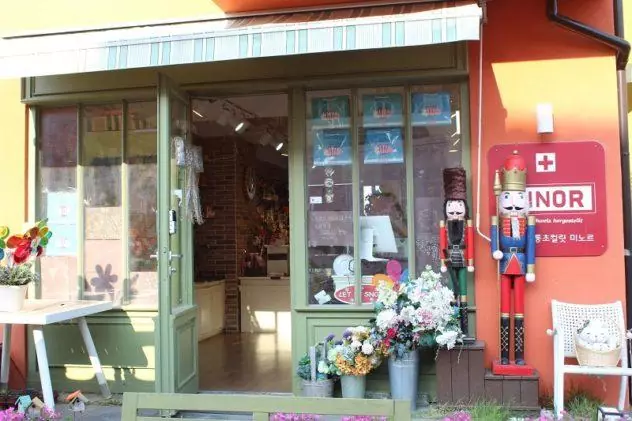 This was a very disappointing spot. It's advertised online as the spot for Swiss chocolate in Jeju, located within the island's own Swiss Village (which is worth a visit, actually). The most Swiss thing in there were Ricola cough drops/candies. They have some cheap Swiss cocoa mix, but otherwise it's just a blend of knickknacks and pre-packaged sugary candies.
Address: 1582 Wasan-ri, Jochon-eup, Cheju, Jeju-do (see map below)
Address for Naver Maps: 제주특별자치도 제주시 조천읍 와산리 1582-8
Hours: 10am-7pm, daily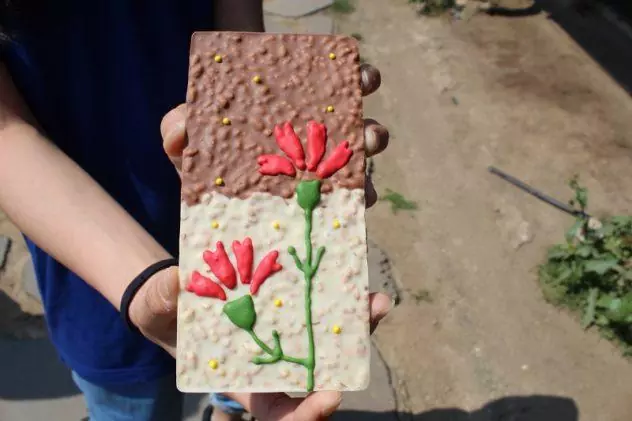 The result of a collaboration between the restaurant across the street and a local chocolatier, this shop is a small showroom for the brand's chocolate bars. Each bar features a hand-formed design on two different chocolate flavors (white, milk, green tea white, or white with strawberry pieces). The chocolate is really sweet and pretty plain, but the bars themselves are attractive enough to make a nice present.
Picture options include animals, flowers, and more free-form artistic designs. The shop employee was very nice, but couldn't offer much information about the chocolate itself, which wasn't very encouraging. There are no dark chocolate options.
Address: 437 Woljeong-ri, Gujwa-eup, Jeju-si, Jeju-do (see map below)
Address for Naver Maps: 제주특별자치도 제주시 구좌읍 월정리 437
Hours: 9am-6pm, Wed.-Mon.; check Instagram for irregular days off
Jeju Chocolate Map
---
If you found this post helpful, please pin it for later!
Are you ready to try the best chocolate in Jeju?