The national drink of Dominican Republic is nothing like marijuana. I promise. It sure sounds like it, especially if you're speaking quickly, but don't get the two confused— marijuana is a medicinal drug and mamajuana is a medicinal drink. It's become so closely associated with the country's culture that there is a Mamajuana Cafe in the Bronx, and several more such named restaurants across the northeast. In fact, below this is a mamajuana recipe, and quite likely the most straightforward one you'll find.
So let's leave out the green stuff and just make some good mamajuana, the national drink of the DR. Coincidentally, it may still involve a few drugs of its own, though not in the traditional sense. See for yourself (recipe begins 1/3 of the way down the page).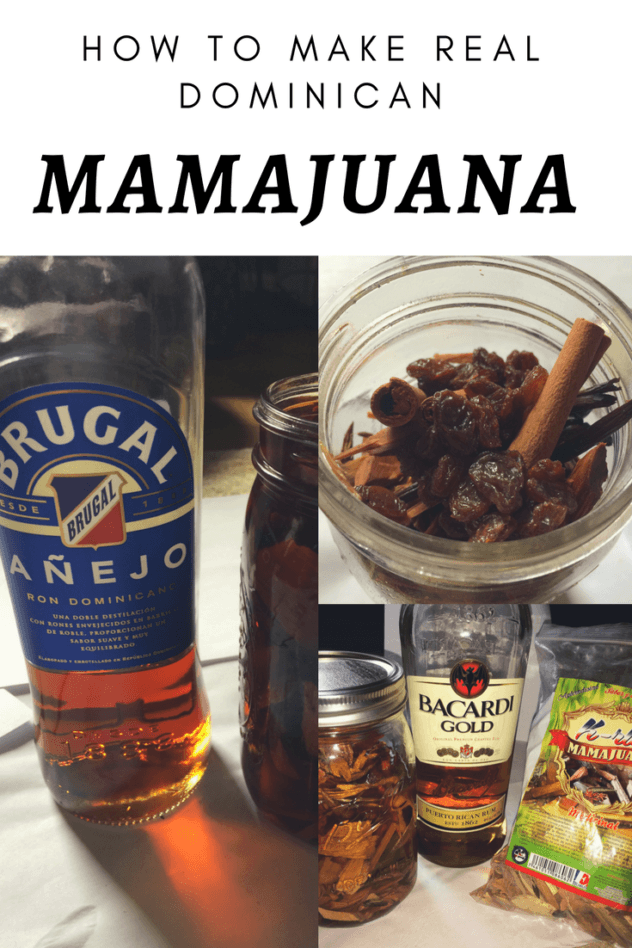 About The Dominican Republic
The Dominican Republic, often called the DR, is the land of sand and tropical forests and dembow. And rum. Lots of rum. It is a Caribbean island, after all. But it's more than just a beach getaway; the DR has a long history dating back to indigenous Taíno peoples, and heavy doses of Spanish and African cultural influence (depending upon the region). Like most of the Caribbean, the slave trade from Africa— and later from India— played a huge role in the island's cultural development.
This includes religion, dress, and cuisine, extending into beverages. Many Caribbean slaves were charged with working the sugar cane fields, the product of which (cane juice) was used in rum production, leading us to the modern good reputation of Caribbean rum. That very rum has become the base of many popular local drinks, including mamajuana, the Dominican Republic's national drink.
To my surprise, after a visit to Punta Cana and Santo Domingo in 2016, I even left the island with my very own bag of historically-significant bark. It's not your standard fertilizer, but a special mix of Dominican "aphrodisiac" bark & herbs, prepared in order to be stewed with local rum and Spanish wine and liquid honey. That final product of this cultural marriage is called mamajuana, and it's consumed rather frequently on the island, by tourists and locals alike. Now you can even make this drink at home!
Basics & History Of Mamajuana
During my visit to the DR, I had a few different iterations of mamajuana, often referred to as "Dominican viagra." It's pretty different depending on where exactly on the island you buy it, but no matter what, it is going to be sweet and best served over ice (or as a shot). Online you can find an endless list of mamajuana recipes, none of which are specific on proportions. But all mamajuana recipes include wine, rum (preferably Dominican), honey, Dominican bark and herbs.
To make mamajuana, first I washed the herb mix I bought in the DR, just using clean water to make sure that everything was free of dirt and other unwanted materials. It is supposed to be a tree bark mixture, and some of the herbs and spices are pretty gnarly-looking, but you can tell when something is actually out of place. After I rinsed the mixture in a colander, I "seasoned" the bark with some rum for about a week.
I then cleaned that "seasoned" rum through a coffee filter so that it can be consumed later on, though it smelled a bit heavy on the anise (I ended up diluting that with red wine and drinking it over ice). Once it was ready, I added my Brugal rum, some table wine and a heap of honey, as well as some clove, cinnamon, vanilla, and raisins (supposedly the best-kept secret to truly Dominican mamajuana). I know it might look like a bundle of twigs right now, but brea with me. The full mamajuana drink recipe is as follows…
Dominican Mamajuana Recipe
A handful of seasoned mamajuana bark (the most important ingredient)
500ml dark rum (preferably Dominican, like Brugal)
250ml red table wine (a polite way of saying cheap red wine)
4-10TB honey (however sweet you want it)

optional: raisins
optional: extra spices & dimensional flavors (such as cinnamon, cloves, vanilla, cacao nibs, etc.)
This is the exact mamajuana mix I bought in the DR.
Mamajuana Instructions
First you need to put your mamajuana kit ingredients into a bottle or jar, and then cover them with about 2 cups of cheap rum to "season" the bark. Similar to blanching vegetables, seasoning the bark takes away some of the bitterness of the herbs and spices. Let the plain rum sit with the botanicals for at least a week, and then drain it off.
My seasoned mamajuana bark + other ingredients have been stewing for several days now and I have to say that it smells delicious! This mason jar batch should result in about three cups of mamajuana, and I can keep adding more liquid to keep steeping for several more years to come, sort of like making homemade vanilla extract. This adding of rum has now already happened several times over the years, and I'm okay with that.
My initial inclination for mamajuana rum was towards a Puerto Rican one, but I was later convinced to restart with Brugal, a rum we picked up & found in abundance in the DR. I'm very happy with that choice, and have kept it up over the years. But with mamajuana how long can you keep drinking off the same bark? In my experience, at least half a decade, but the bark does eventually lose its bite.
After trying your final version of mamajuana, feel free to add more of whatever rum or red wine you have on hand if the flavor is too strong or weak for you. This is what I ended up doing. The mamajuana bark really penetrated every corner of that concoction by the time I got a chance to drink it, so I directly diluted my drink with red wine, and then added more to my jar.
Adding more red wine brought out some acidity and lowered the alcohol content, making it fine for sipping or taking shots of. Since I'm a chocolate writer, and one of the DR's main exports is cacao, I also added cacao nibs to the bottom of each shot (it's like giving the drink a chocolaty finish as you munch on them). Don't forget to serve it chilled or over ice!
4-Year Update: these days I'm drinking the beverage from this recipe for mamajuana over ice, with a dash of vanilla and a full stick of cinnamon for stirring (& looking fancy). In the spring I moved the 2016 vintage to a separate glass jar and added more rum, wine, and honey in the same proportions as above.
Mamajuana Recipe In Pictures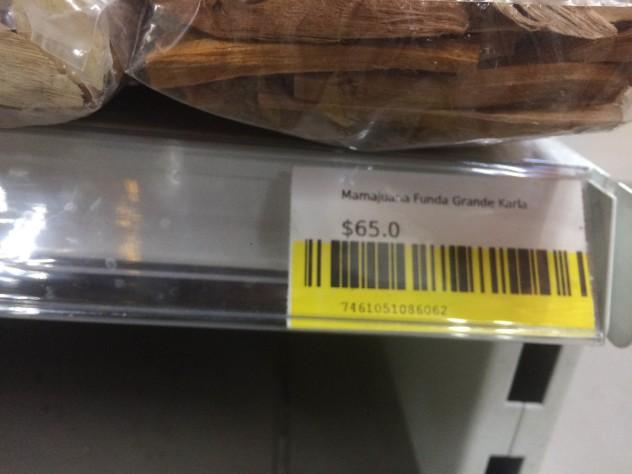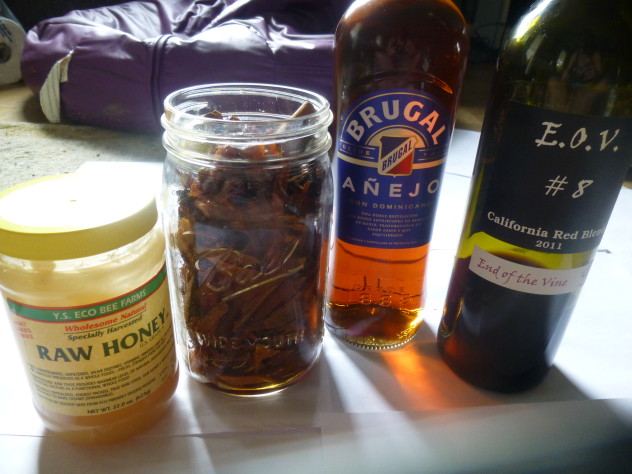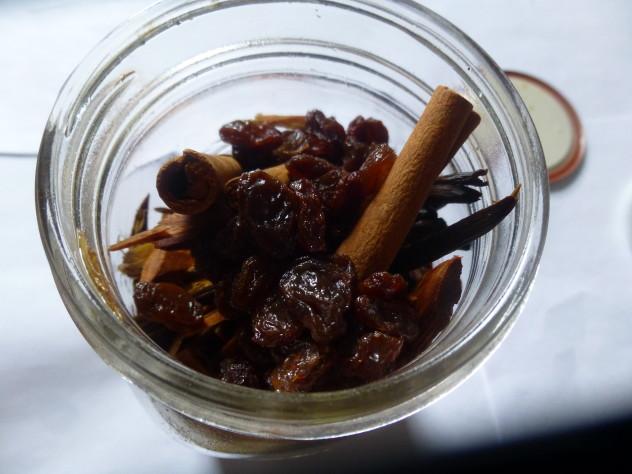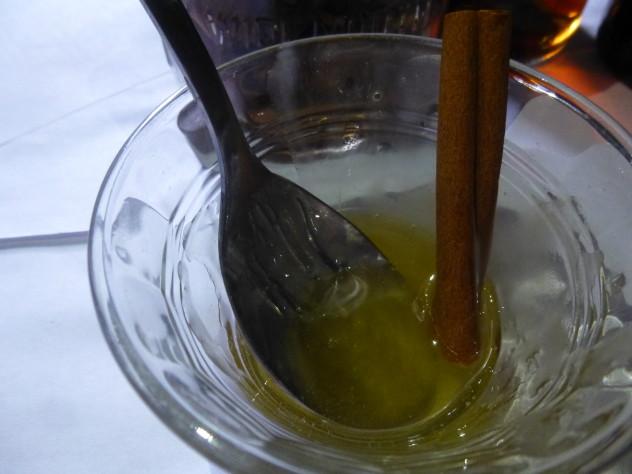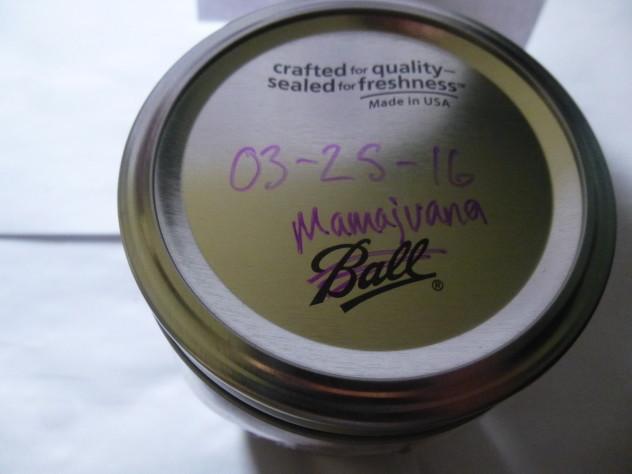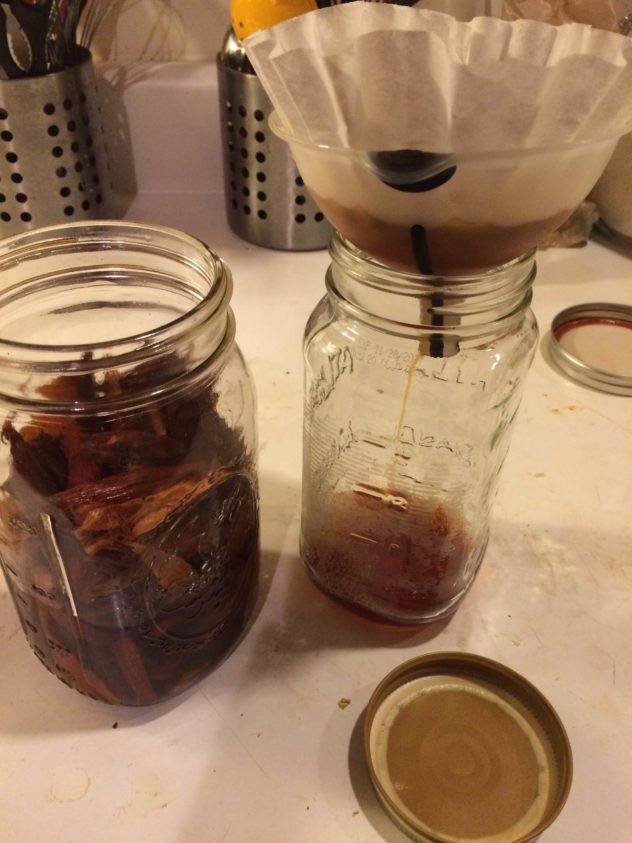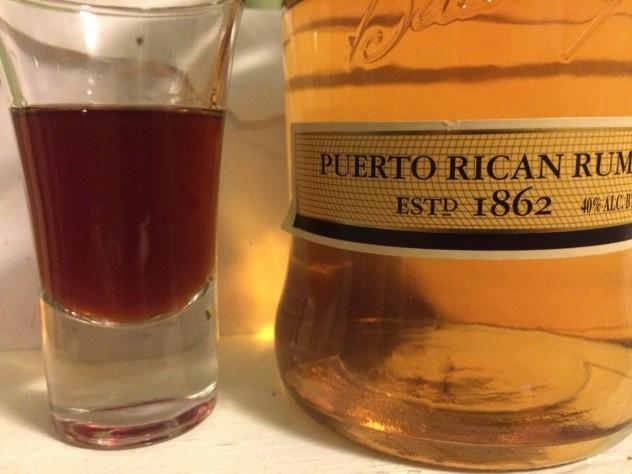 Mamajuana Recipe Notes
There are lots of version of mamajuana in the Dominican Republic, each one varying slightly depending upon the region. The question of how to make mamajuana is answered above, but how do you drink it?
How to prepare a shot of mama juana: some places in the DR serve mamajuana over ice or with honey on the rim, but I prefer a straight shot if I'm drinking in a group setting (plus it's most traditional).
What rum to use for mamajuana: For mamajuana, white or dark rum work equally as well. If you use white rum, however, the flavor of the red wine will be slightly stronger.
How to refill mamajuana: If you've drained off all the liquid from your mamajuana tree bark, in a separate bowl or measuring cup, combine the honey and rum in the amounts above and stir until the honey is dissolved. Add the wine, stir until fully combined, and then pour it into your bottle. Shake the mamajuana ingredients all together, then let the bottle sit in a cool dry place for at least a week & voila! More mama juana.
Mama Juana FAQ
This mamajuana recipe was originally published in 2016, and updated 4 years later with more information on how the beverage ages. Below are the most frequently-asked questions about mama juana that appear in my inbox!
Where does mamajuana come from?
Mamajuana is the national drink of the Dominican Republic, a Caribbean nation well-known for its rum production. The beverage is said to have been invented by the addition of modern rum to a medicinal elixir traditionally produced by the native peoples of the island, the Taínos. These days many families have their own recipes passed down generation-to generation, but all include some variation of herbs & spices with honey, red wine, and rum.
Who invented mamajuana?
Jesus Rodriguez is said to have invented mama juana in the 1950's, during Rafael Trujillo' dictatorship of the Dominican Republic. The elixir was already an amalgamation of European wine with traditional Dominican medicinal herbs, and with the addition of rum it was said to last forever… and help you do the same. Mamajuana was invented as an aphrodisiac, you see, but later embellished to also help cleanse the body of toxins and aid digestion.
What is in a mamajuana drink?
Mamajuana is made from rum, red wine, honey, and a combination of bark & herbs & spices. It's generally agreed-upon that the mixture includes star anise, basil, anamú bark, and local cinnamon.
What liquor do you put in mamajuana?
Most people use dark rum, but the best rum for mamajuana is a toss-up since you won't be able to tell the difference once it's infused. As for brand, anything bottom-shelf, but not swill, should do just fine. I like Brugal or Bacardi since they're easy to get and actually come from the Caribbean.
What is mamajuana good for?
While there are no side effects from mamajuana (beyond the usual side effects of alcohol), the question of what mamajuana is used for mostly comes down to lore. Most people claim that mamajuana is good for putting & keeping you "in the mood," i.e. an aphrodisiac (there's a reason they call it 'liquid viagra'), but others say that it'll help your digestion after a meal or even soothe the throat.
Is mamajuana illegal in the US?
No. There's also no reason why mama juana would be illegal in the US, as modern commercial blends of mamajuana herbs no longer include parts of the sea turtle which were previously added to "enhance" the aphrodisiac properties. Mamajuana is as dangerous as any other herbal liquor.
Where to buy mamajuana in the US?
You can order prepared bottles of mama juana from liquor retailers throughout the country, and you can buy bottles of mamajuana botanicals in the US just straight off Etsy.
What does mamajuana taste like?
While this largely depends upon the botanicals used to make the mamajuana, batches I've tried consistently resemble an herbal port wine, with some having a bit more of a kick than others, like a spiced rum with herbal tea & wine.
Can mamajuana go bad?
In a roundabout way, yes, mamajuana goes bad when all the alcohol evaporates. So while mama juana doesn't need to be refrigerated, a better question is 'how long is mamajuana good for?' The answer is: roughly a decade or so, if kept in a cool, dry place.
---
Pin this mamajuana recipe for later!