Shipping chocolate in the mail involves paying attention to the same details as when storing chocolates. In whatever form you're sending it, chocolate is considered a perishable good, and insufficient packing can easily ruin the products in transit.
Whether shipping chocolate internationally or domestically, temperatures need to stay cool constantly throughout transit, and the chocolate must stay sealed and protected. It's all about choosing the right mail service, container, cooler, and brace for the product, because you'll have limited control once the package gets to the post office.
A good rule of thumb is to model your shipping practices after those of chocolate companies. After all, they're the people who've done this a lot, and made all the mistakes you can make before getting it right (most of the time).
In this article I cover the ins and outs of shipping chocolate, so that even in the dead of summer you can be sure your bonbons will arrive unmelted and unblemished.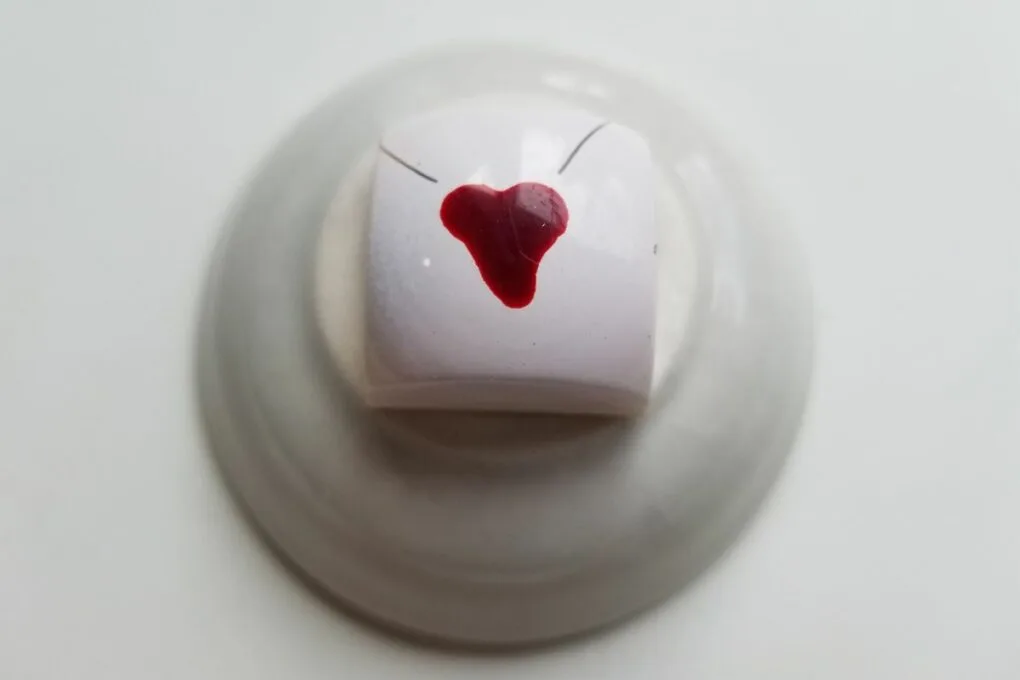 Basics of Shipping Chocolates
Shipping chocolate in winter and summer BOTH have their own temperature control considerations, but will follow a similar process. Most important to remember is that chocolates melt at just below body temperature, and even a small amount of water will ruin them.
This is because melted chocolate can deform and lead to fat bloom, while exposure to moisture can cause sugar bloom. Temperatures need to be kept cool and stable by using a combination of insulated containers and refrigerants (coolers).
For this you can choose between cheaper thermal box liners and premade cold boxes lined with foam insulation. The thick foam material tends to make cold boxes bulky & limits space, but keeps your chocolates cooler for longer.
Thermal liners can be bought in pre-sized bags to fit your container. Refrigerants like gel packs and wet ice packs stay cool inside insulated containers for up to 48 hours, making them great for 2-day priority shipping. The size of the packs chosen should match the size of the chocolates you plan to deliver.
Too big and shipping costs will get unnecessarily high, but too small and they may not be as effective. Here's a packing checklist to make sure you're covering all your bases before sending off your package, with more tips for shipping chocolate below.
a box at least twice the size of the chocolates you're shipping (or a premade cold box)
a thermal box liner or bubble wrap (if not using a cold box)
refrigerants (i.e. cold packs)
ziplock bags to put the ice packs in so they don't get the chocolate wet as they warm up
packing peanuts, newspaper, or wax paper to fill any empty spaces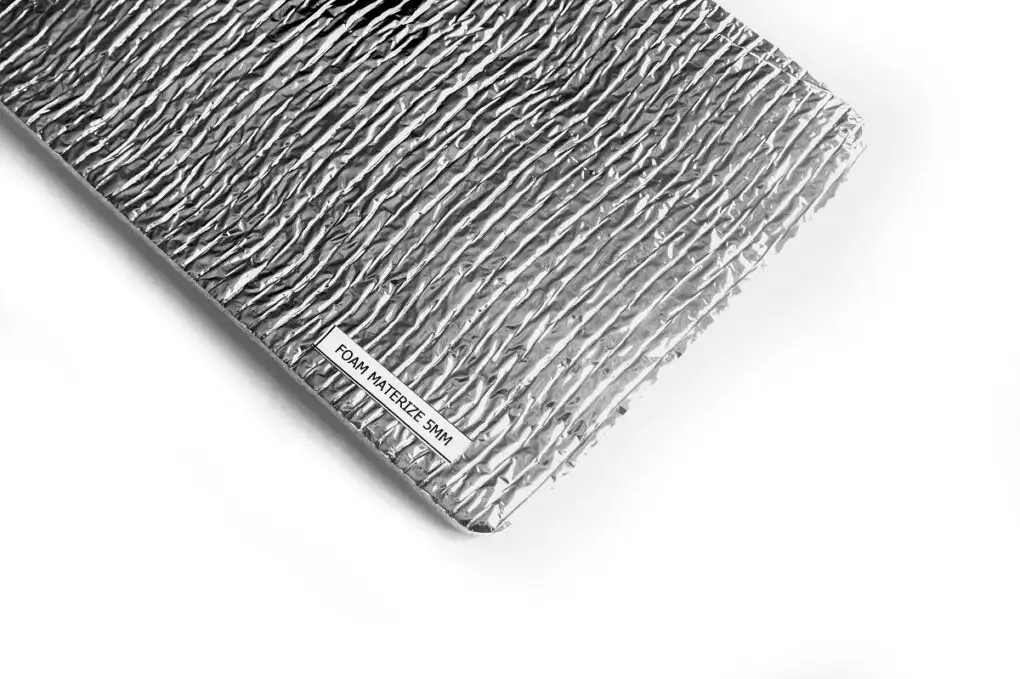 How To Ship Chocolate in the Winter
Even in cold weather, chocolates should be shipped with refrigerants and placed in insulated containers. Freezing and thawing in transit will build up moisture, so it's important to seal chocolate and its packaging in airtight wrapping. For extra protection, you can wrap it again with a towel before packing it in the insulation.
Thermal liners contain moisture-resistant materials, but these don't actually prevent moisture from accumulating. So it's good practice to bag the refrigerants to capture condensation, though do check out these guidelines on the use of wet ice for shipping.
You can also add moisture control packs to the top of the containers for additional precaution. Finally, you'll need to prevent the chocolate from jostling around inside the container.
Wrap your chocolates in freezer paper with the wax side facing in, and fill in any gaps inside the box with crumpled freezer paper or bubble wrap. Label the package with a perishable goods sticker and note to avoid direct sunlight (or request one at the post office).

How To Ship Chocolate in the Summer
Shipping chocolates in summer exposes them to much more heat than they're comfortable with. In most cases, the same combination of gel packs placed inside a well-insulated container will work just fine.
Do not prepare packages at room temperature, as you'll want the box pre-cooled to give the refrigerants the longest life possible. Additional services provided by shipping companies like FedEx's Refrigerated and Cold shipping feature temperature control.
Using a temperature-control service can help maintain your packages at a certain temperature range, in this case, between 35℉ to 45℉ (2℃ to 8℃). They may even offer to switch out ice packs for shipping durations longer than 2 days.
Dry ice is also a viable option to keep your chocolate in freezing temperatures for longer, but using it in the mail has restrictions. It's generally considered a hazardous material, because it releases carbon dioxide and can freeze the skin & cause injury.
The use of dry ice is restricted in certain shipping methods, and requires breathable packaging. If you plan to use dry ice, consider keeping these USPS guidelines on dry ice in mind. Also, ship packages early in the week but later in the day to avoid having your packages sit in the heat or storage facility for too long.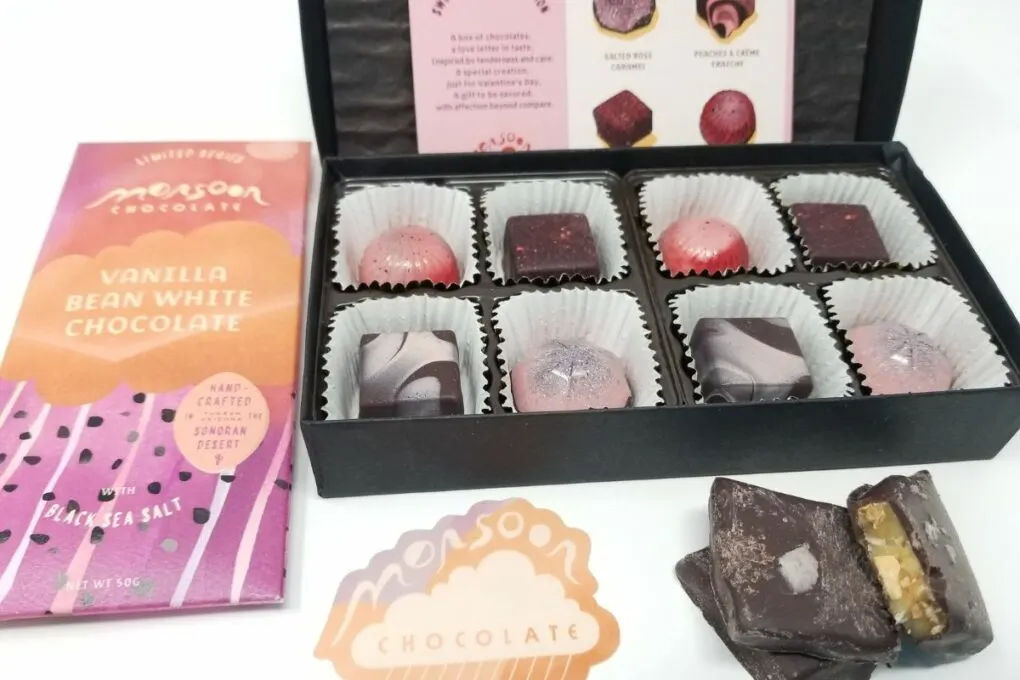 How To Ship Large Boxes of Chocolate
The process of shipping large boxes or multiple boxes of chocolates follow the same basic steps as listed above. You must choose the right shipping service, acquire the right size container, choose insulation, add refrigerant, and protect everything from movement.
What's different is finding a way to evenly cool the package. Thankfully, gel packs and ice packs come in a variety of sizes, but when shipping multiple small parcels inside a larger box, they should be placed between boxes for even coverage.
Furthermore, temperature-controlled shipping services like those offered by FedEx can provide specialty cooling containers in various sizes, which feature active cooling of their own thanks to a built-in compressor.
Shipping Chocolate During the Holidays
The biggest issue with shipping chocolates during holidays is the volume of packages you are competing with. It's more than likely that during these times, lots of other people will be sending chocolate gifts as well.
Your first step will be to check the info page of shipping companies, as they may suggest timeframes for sending packages to make sure they can arrive on-time. Plan and ship ahead of time, or opt for the more expensive option of priority or overnight shipping if you're willing to pay the price.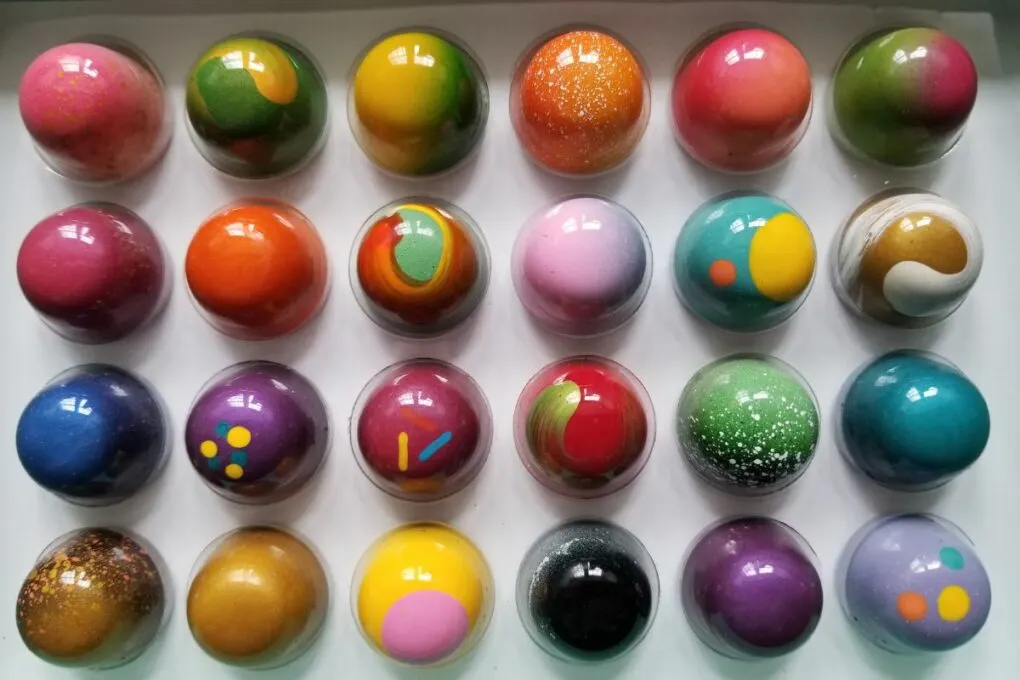 How to Ship Chocolate Bonbons
Chocolate bonbons have thin delicate chocolate shells and various fillings. Hot temperatures may cause them to lose structure and melt, ruining the appearance as well as the flavor. It's important that these confections are kept at a cool enough temperature and are secured from tumbling around, so that they aren't damaged.
After the same process of choosing and assembling the right container, insulation, and refrigerant, inspect each tray. Boxes of small chocolates or truffles usually have cushioning in the form of candy wrappers and pads of varying thickness to keep them in place.
If not, you'll need to add some. Next, wrap your chocolate packaging with wax paper, with the waxy side facing inward. Fill in any voids or empty space between the container with crumpled newspaper or bubble wrap to minimize the movement of the wrapped bonbons' packaging.
Where to Buy Packaging to Ship Chocolate
Online markets such as Amazon have vendors that sell thermal box liners and refrigerants like ice packs. Shipping companies are your best bet to find reasonably-priced labels, boxes, pouches, and other supplies; one reliable option in the US is UPS.
But doing a web search on the insulation, humidity control, and cooling materials such as "thermal liner or polystyrene containers" for insulation, "desiccant packs" for moisture control, and "frozen gel/ice packs" for refrigerants, will show you some name brand manufacturers you can buy from directly, in bulk.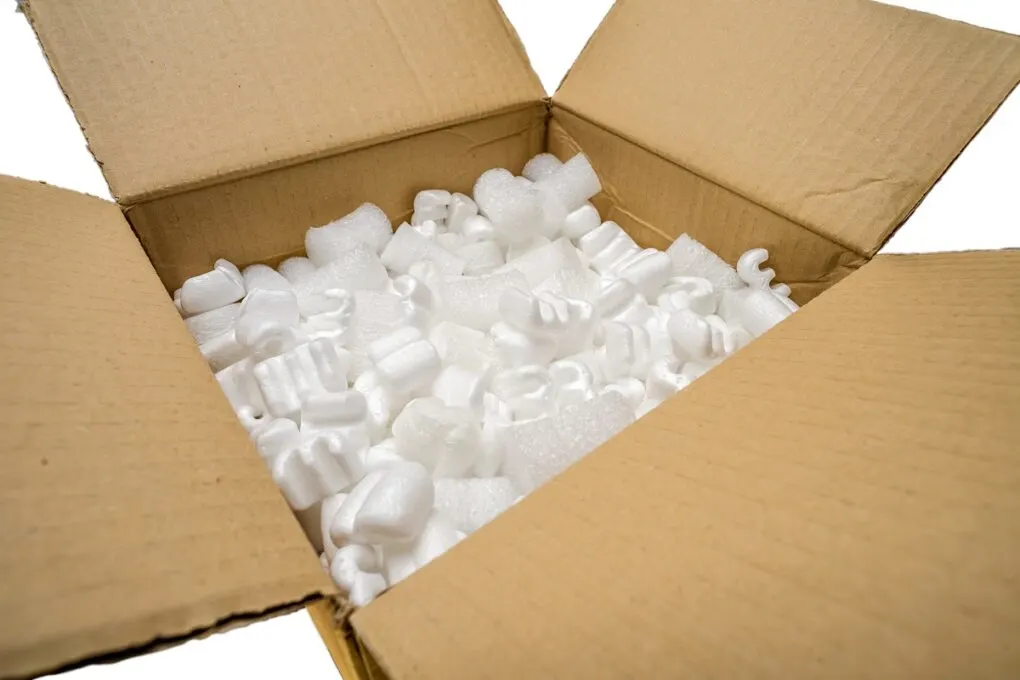 5 Tips For Shipping Chocolate Safely
Here are my top tips to ensure your shipment of chocolates arrives safely.
Ask around so that you choose the right shipping service. Knowing the going rates will ensure you don't overspend on shipping. Two-day express shipping is usually sufficient, but otherwise consider overnight/priority shipping, and temperature-controlled services such as refrigerated or cold shipping. These services may even swap out your ice packs for higher-quality refrigerants.
Prevent temperature fluctuations by using an insulated container, and distribute ice packs evenly to keep the chocolate cool. You'll also want to pre-chill the container to extend the refrigerant's life. This combination can keep chocolate in refrigerated temperatures between 35℉ to 45℉ (2℃ to 8℃) for up to 48 hours.
Bag your gel packs and ice packs, and add desiccant packs to contain moisture that could make a mess of your chocolates.
Stabilize your chocolate inside the container. Fill empty spaces with crumpled freezer paper or bubble wrap to cushion its movement during transit; do not use packing peanuts. Failure to secure the chocolates can lead to bruised, crushed, or broken chocolate.
Ship chocolate packages early in the week and late in the day to minimize the time your package is idling in the sun or in a hot truck or warehouse. Plan around holidays so your parcel doesn't have to compete for attention.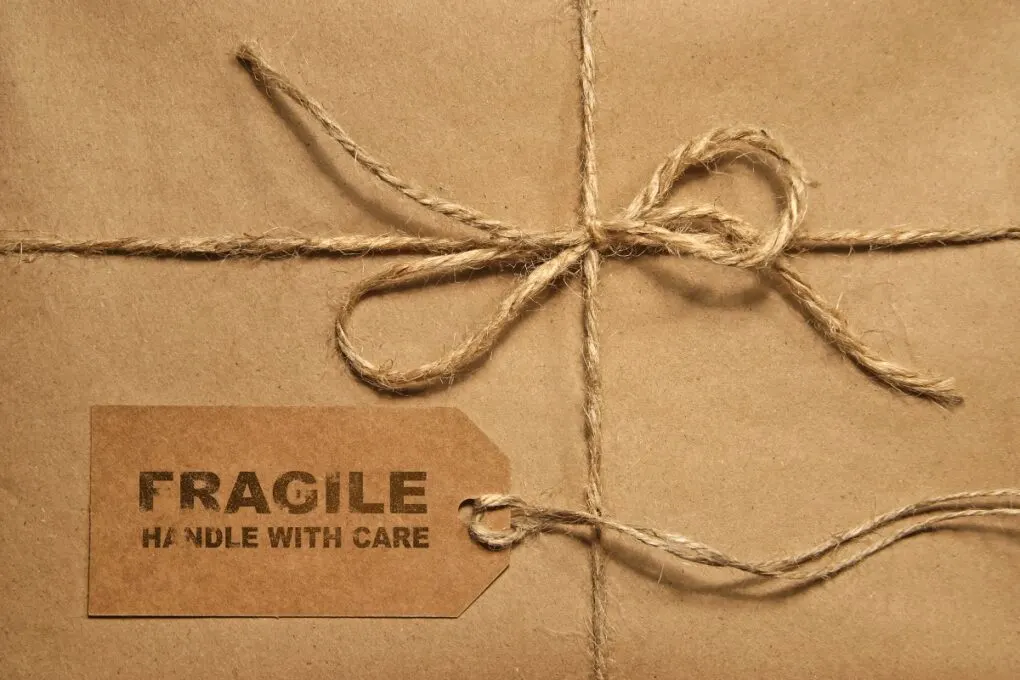 Chocolate Shipping FAQ
Will chocolate melt in the mail?
There is a very high likelihood that chocolates shipped in the mail without proper precautionary cooling will melt. Most chocolates melt at 86-90°F, and the sender usually has little control over how the package is handled. Therefore, chocolates need to be packed in insulated containers with ice packs to keep them in a stable, cool environment.
Do you need to use ice packs to ship chocolate?
Yes. Chocolates are easily melted and damaged in transit, so it's important to use ice packs to keep them cool. They come in non-sweat variants that reduce condensation build up for moisture-sensitive products like chocolate. For shipment at freezing temperatures, dry ice is an option, but requires precaution and labeling outlined by shipping services.
Can I ship chocolate through USPS?
Yes. Chocolates are considered perishable goods. Under USPS guidelines, perishable goods are shipped at the mailer's own risk. They need to be packaged a certain way so as to not go bad in transit. Because most frozen gel and ice packs are good for 48 hours, it's best to use at least 2-Day Priority Mail.
Can I mail a chocolate bar in an envelope?
Yes you can, but it's not recommended. USPS does not offer refrigeration services, and the sender can be held liable for damage to other mail caused by their parcel. Although it is possible to insulate bubble mailers with a custom cut thermal liner and include a gel pack and desiccant, mailers lack the structure and protection provided by larger containers. Therefore, shipping chocolates in an envelope is not the best idea. Some places also have chocolate on a restricted or prohibited item list, which prevents couriers from carrying them altogether. Check with your chosen couriers first before sending chocolates.