To start, I want to address concerns raised by fellow chocolate people, as well as myself, in regard to the bean-to-bar nature of Alluvia Chocolatier's products.
Their advertisement material in English conflicts with itself in a few different ways, which may exclude it from meeting the criteria of being "bean-to-bar." The term describes a company which not only uses raw cacao beans to make their chocolate, but which knows the origin of their beans, which Alluvia clearly does, as they reference this numerous times in their publicity materials.
I just got my hands on the entire line of Alluvia's Vietnam-crafted and -sourced chocolate bars, made & designed in Ho Chi Min City (and more recently, re-designed). Since publication, Alluvia has contacted me and clarified some of the points I address below.
In addition, after another return trip to Vietnam in 2022, I've re-published the article with updated reviews and photos, plus the rest of the bars from their collection. First of all, they do indeed make chocolate exclusively from bean to bar.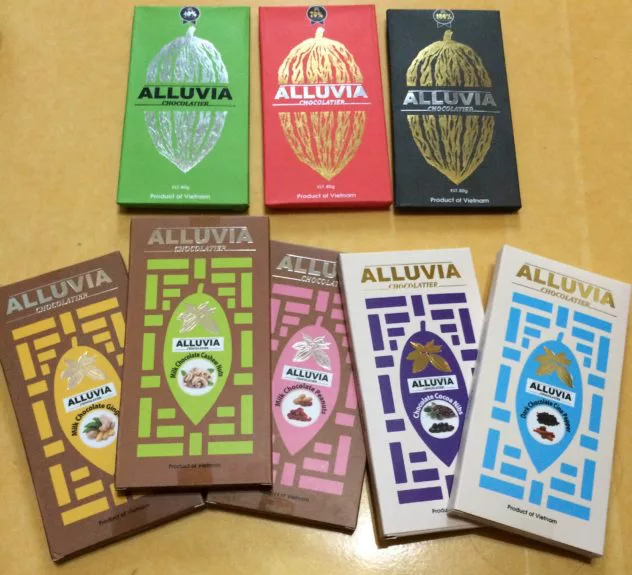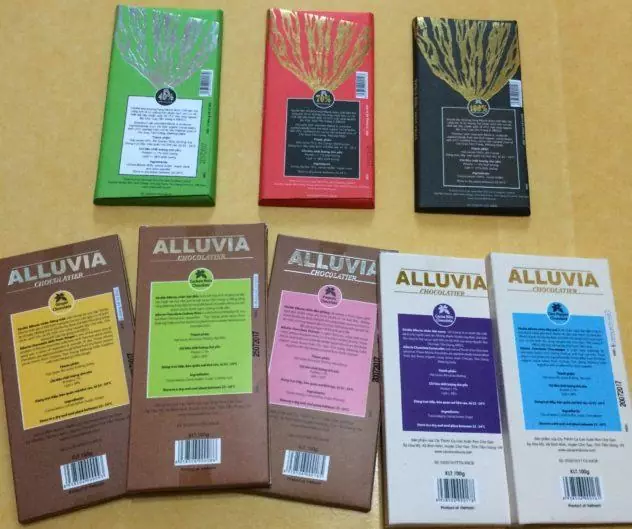 I had come up with 5 reasons as to why I questioned the applicability of bean-to-bar as a description of their products, and now happily have the answers to those questions.
If you look closely, you can see the label of "pure cocoa powder" rather than "pure chocolate" or "pure cacao" on the stickers dotting the seal of each bar, though it may just be that they took the seal from the cocoa powder they also sell & thought it completed the bars' aesthetic. This is exactly what happened, and they have since remodeled their bars' packaging, and removed the confusing stickers.
Again, the concurrent speculation from some trusted industry friends. These friends know little more than I, but again, this has to do with the lack of English-language information on the company.
The unclear involvement level of a Swiss NGO that is often-referenced on their website. Helvetas, that Swiss NGO that Alluvia references so much in their marketing materials, has actually been working with the Vietnamese government since 2005. Their goal has been to sustainably increase Vietnam's output of quality cacao in an effort to increase farmer income in the region. The head chocolate maker's father was actually a part of this pioneering project, and since it started Alluvia's cacao has been certified by UTZ and the Vietnamese Ministry of Health.
The crumbly & hardened texture of their bars, which often implies a deficit of cocoa butter, itself implying the use of cocoa powder + cocoa butter as a base rather than only cocoa beans. This is either due to age, or a need to add extra cocoa butter in future recipes.
Alluvia describes itself as a "chocolatier" rather than a chocolate maker, which is a very important distinction. The brand actually maintains their own cacao plantation in southern Vietnam, in addition to buying cacao from farmers in Cho Gao, in the Tien Giang region.
*Bonus: they've been around since at least 2013 and I'm just now hearing of them, though my interest in Asian chocolate goes back just as far. It does say on their website, however, that they are only recently beginning an international campaign, so this may be a result of quite recent English-language publicity material.
But it is for those reasons stated above that I (was) hesitant to give them the label of bean-to-bar. As the Mast Brothers have very publicly shown, mislabeling something can lead to a lot of public distrust and disappointment. It always pays to be wary, even if a language barrier is largely at fault. Alluvia has actually been making cocoa butter & cocoa powder since 2013, and bean to bar chocolate since 2014.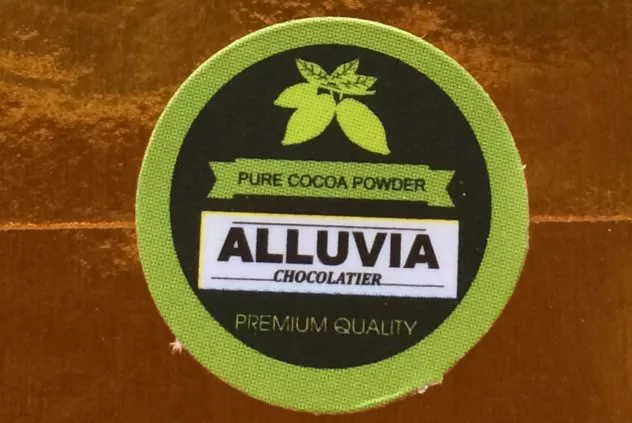 How Did I Get These Bars?
I believe that Alluvia sent me a message through one of my social media channels several months ago. I semi-forgot about it for awhile, until the opportunity arose and they popped back into my mind. A few weeks ago, I met up with a friend in the capitol city of Cambodia; he was fresh from two weeks in Vietnam, and two days prior he trekked all over Saigon in pursuit of this chocolate.
We actually didn't expect it to be the long-winded trek that it turned out to be. Alluvia has a cafe right in the heart of downtown Ho Chi Minh. Yet he left downtown at the advice of his GPS, which he trusted less & less as the buildings became more & more residential.
It turns out that his GPS had simply been given bad advice. The cafe address given on the chocolatier's Facebook page was actually for the owner's apartment. That's right. My boyfriend showed up at the doorstep of the owner's apartment on a Friday morning, 100% confused after questioning a few local residents.
But he said that the man was very gracious; my story was relayed, and strangely enough the bars were still bought. But then again, now that I think about it that might explain the off-texture of my bars (but not the rest of the stuff). They source their organically-grown cacao nearby, in a small village along the Mekong River, and are rightly very proud of that fact.
Alluvia Chocolate Review (Bars)
100% Dark Chocolate: 5/10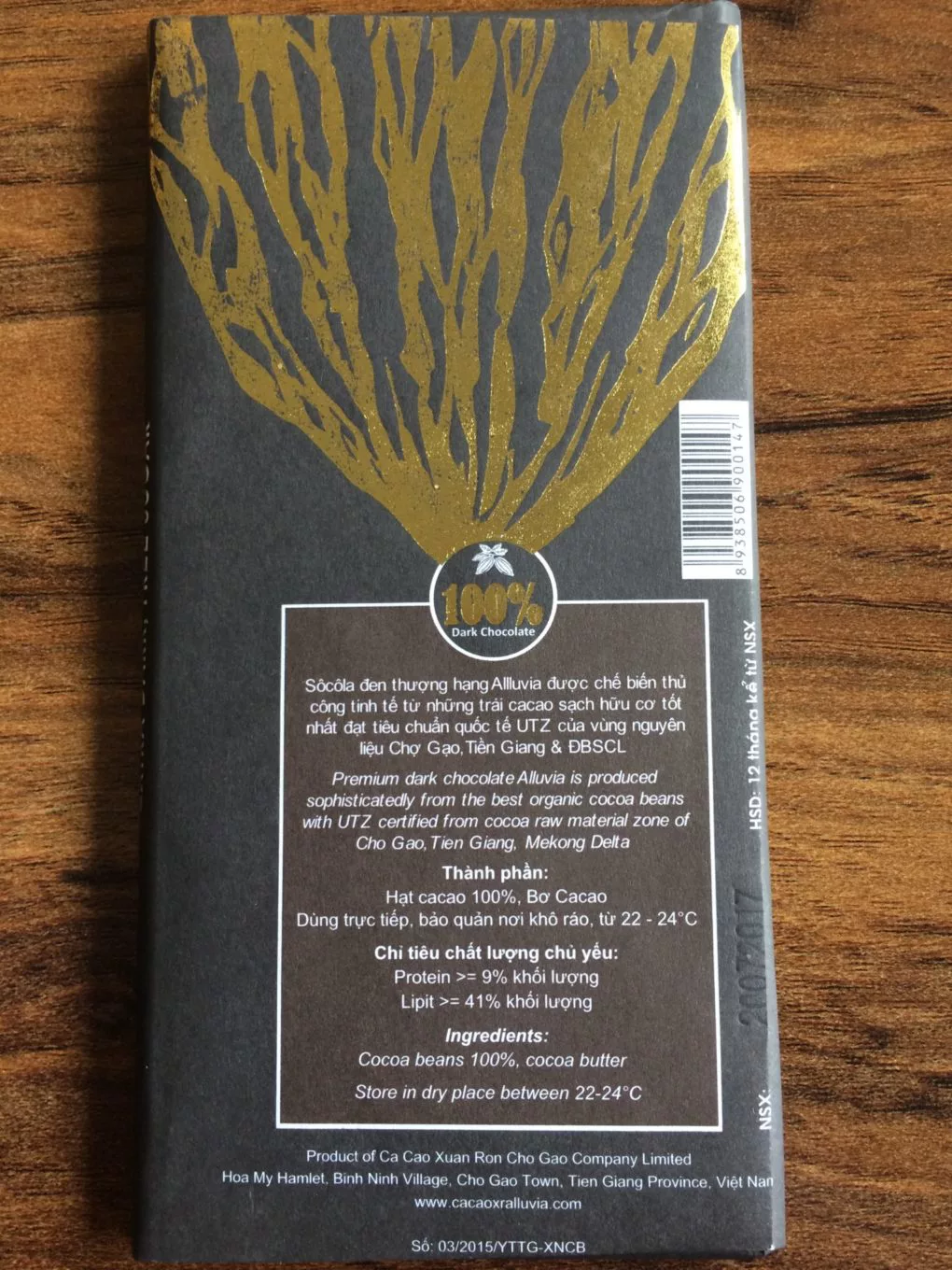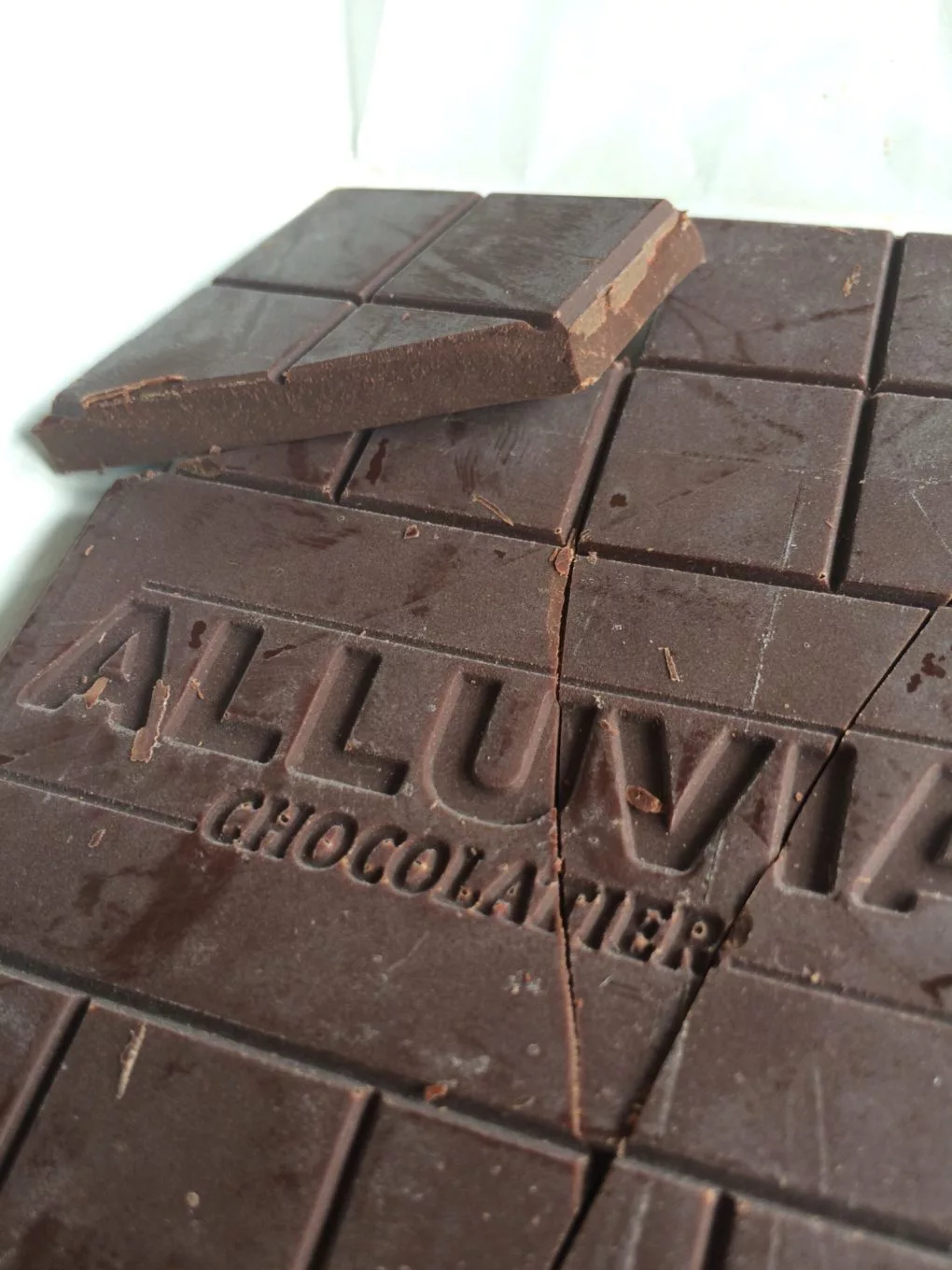 It's quite hard, but not crumbly like you might expect, because with just slight provocation it begins to melt. A little more cocoa butter might have helped, but I imagine it's not as necessary in the constant heat of Vietnam.
The aroma speaks of deep dark cocoa and light licorice. On the tongue there's little bitterness & strong cocoa, with earthy overtones and very light notes of dried red fruit, especially in the finish. You really need to leave it time to melt, though, because if you don't then at such a high percentage all the flavor will stay trapped in the cocoa solids.
It lacks sweetness and has a strange dusty undertone, but the lack of tannin and bitterness and the deep cocoa flavor would lent itself wonderfully to baked goods, while still being accessible for those unable to eat much sugar.
85% Dark Chocolate: 7.5/10
Strangely enough, more so than the other 3 non-inclusion bars they sell, this one has a nice temper. With a good snap and a nice melt, this is my favorite of their plain bars, better for eating than making into hot cocoa.
The aroma is deep, sweet cocoa with coffee undertones, and a pleasant light acidity & bitterness that I associate with ground coffee beans.
In the mouth, the flavor has some juicy acidic undertones, blunted by an over-refined mouthfeel at the end, and the barest hint of tannin. Very little cocoa flavor, but a very solid display of quality Vietnamese cacao. I'd buy this one again.
70% Dark Chocolate: 6/10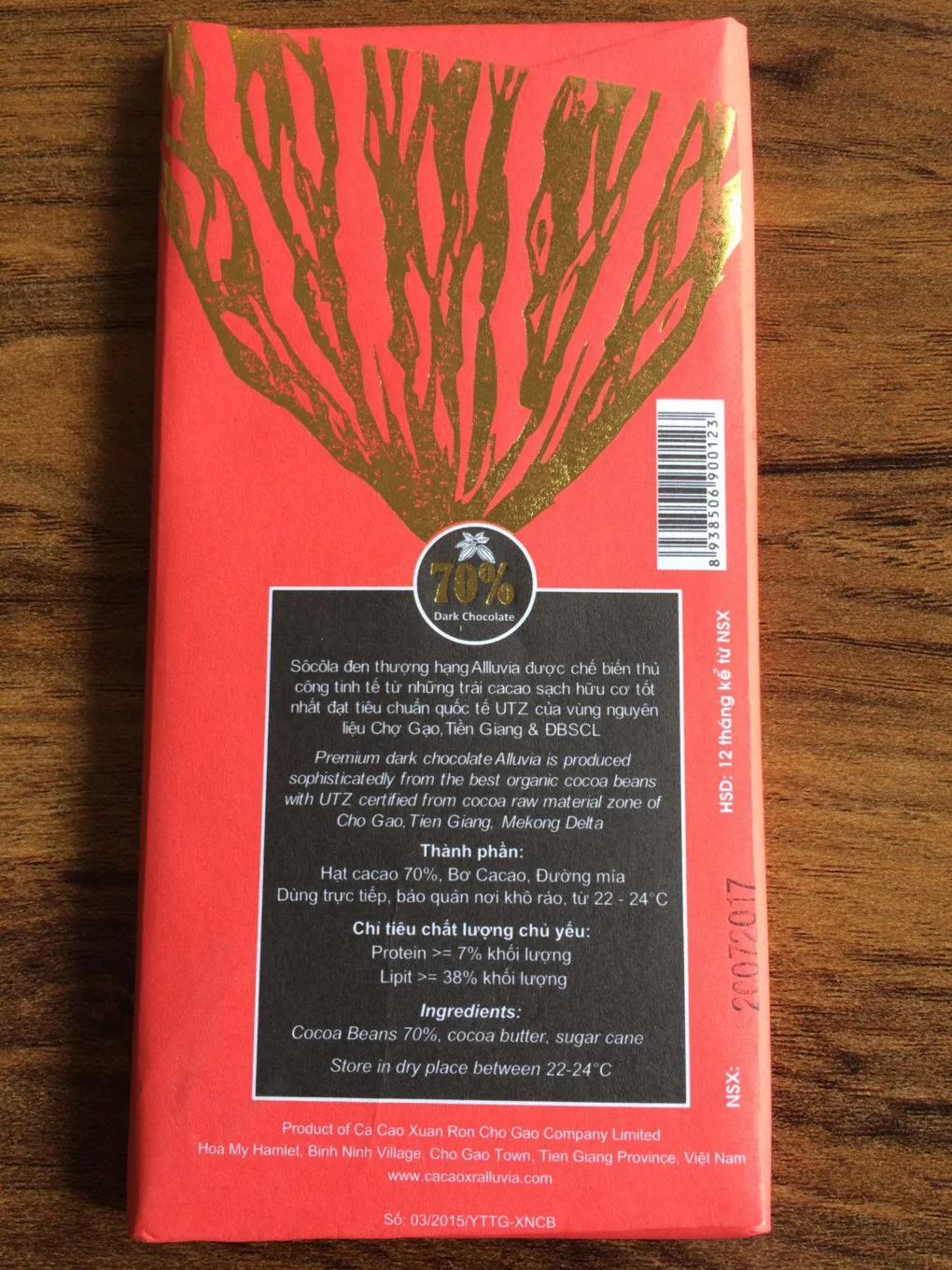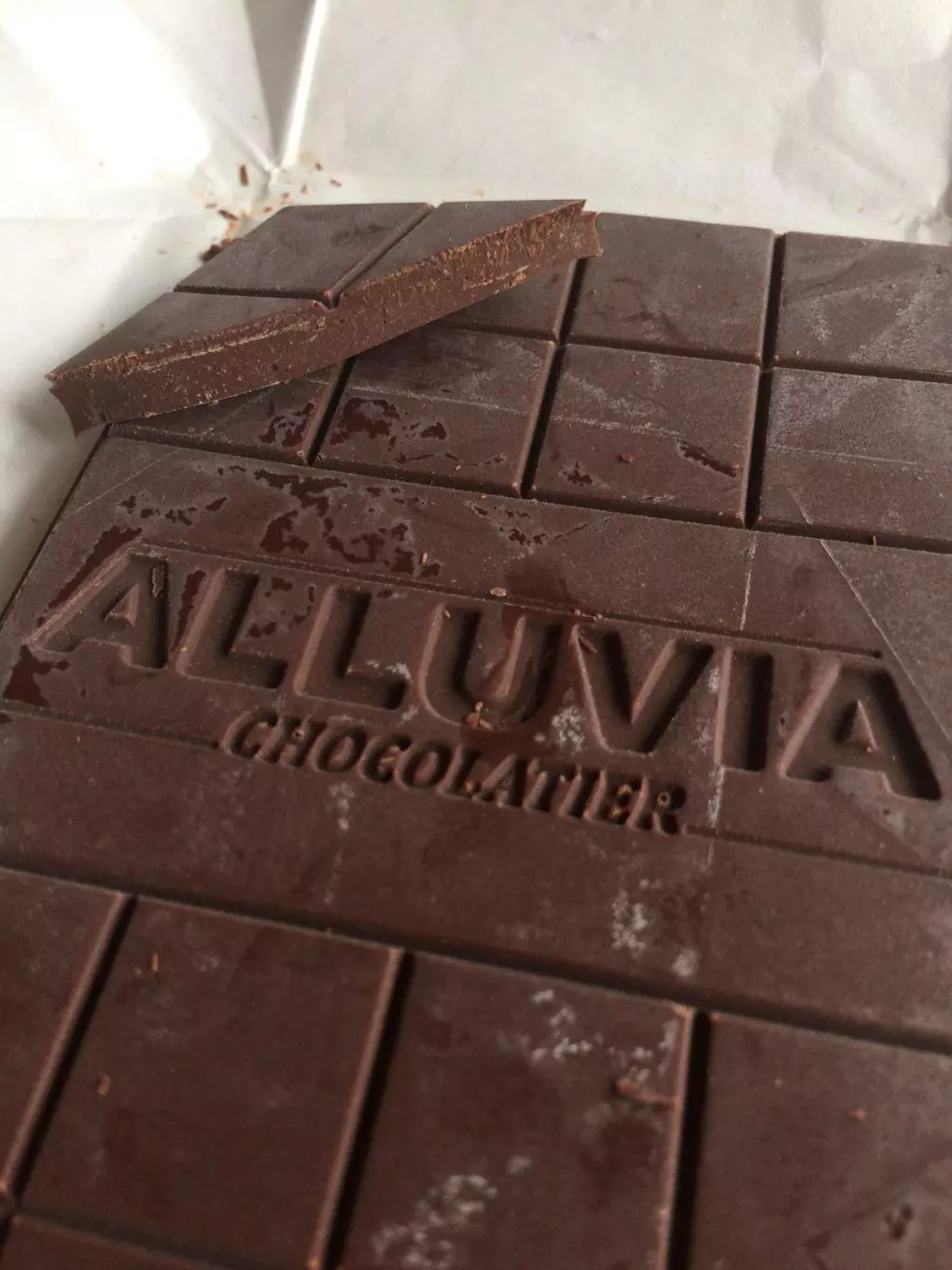 The aroma has a light nuttiness and stronger red fruits presence, maybe a bit juicier and obviously much sweeter, though in a honey-coated way. Sort of floral strawberry, and overall quite pleasant. The flavor matches the aroma well, though it is slightly acidic, leaving me to assume that they conched the 100% for a lot longer to even it out. Unlike my last taste, I like this bar, dusty undertones and slight bitterness included.
Dark Chocolate with Cocoa Nibs: 7/10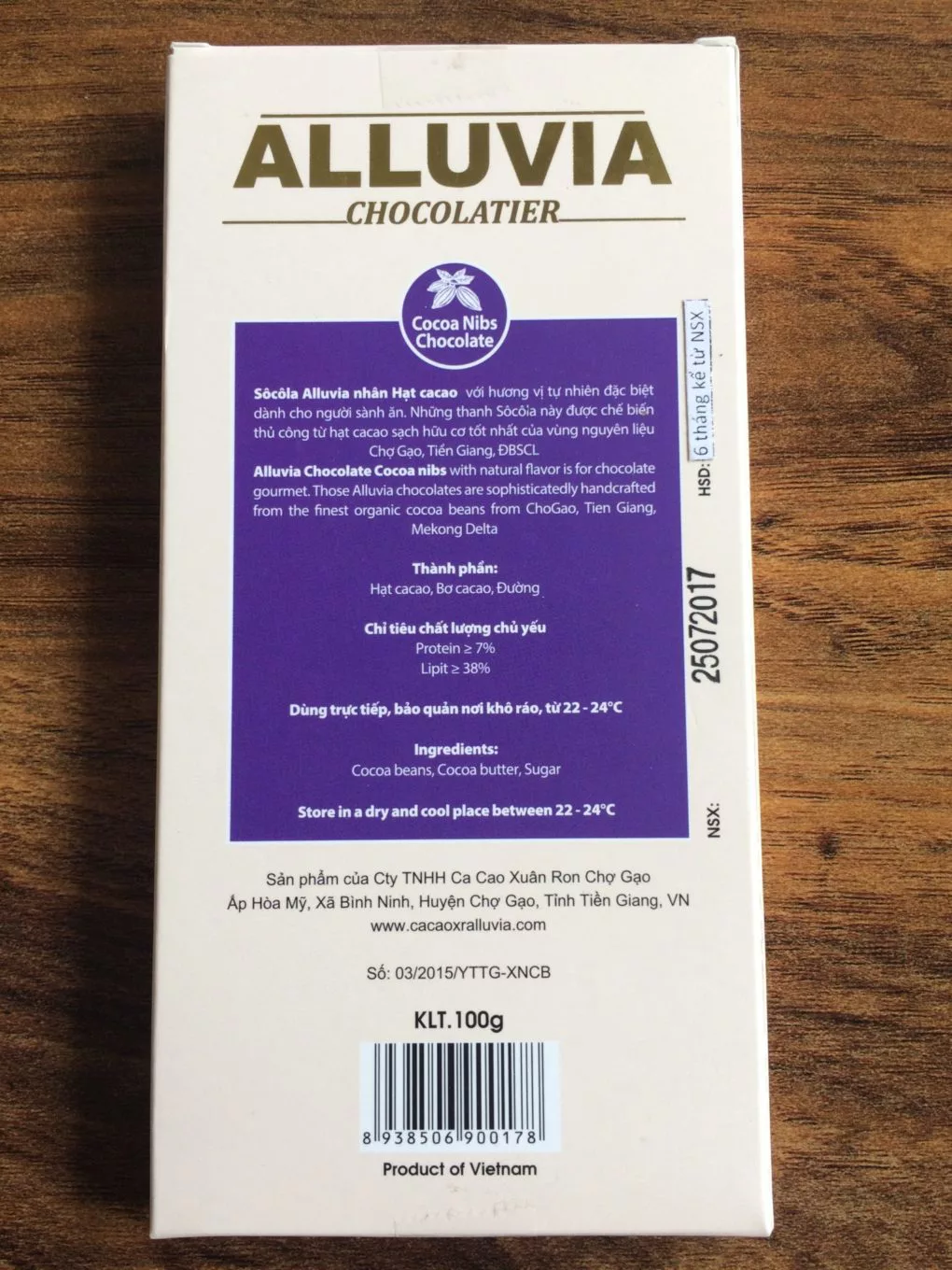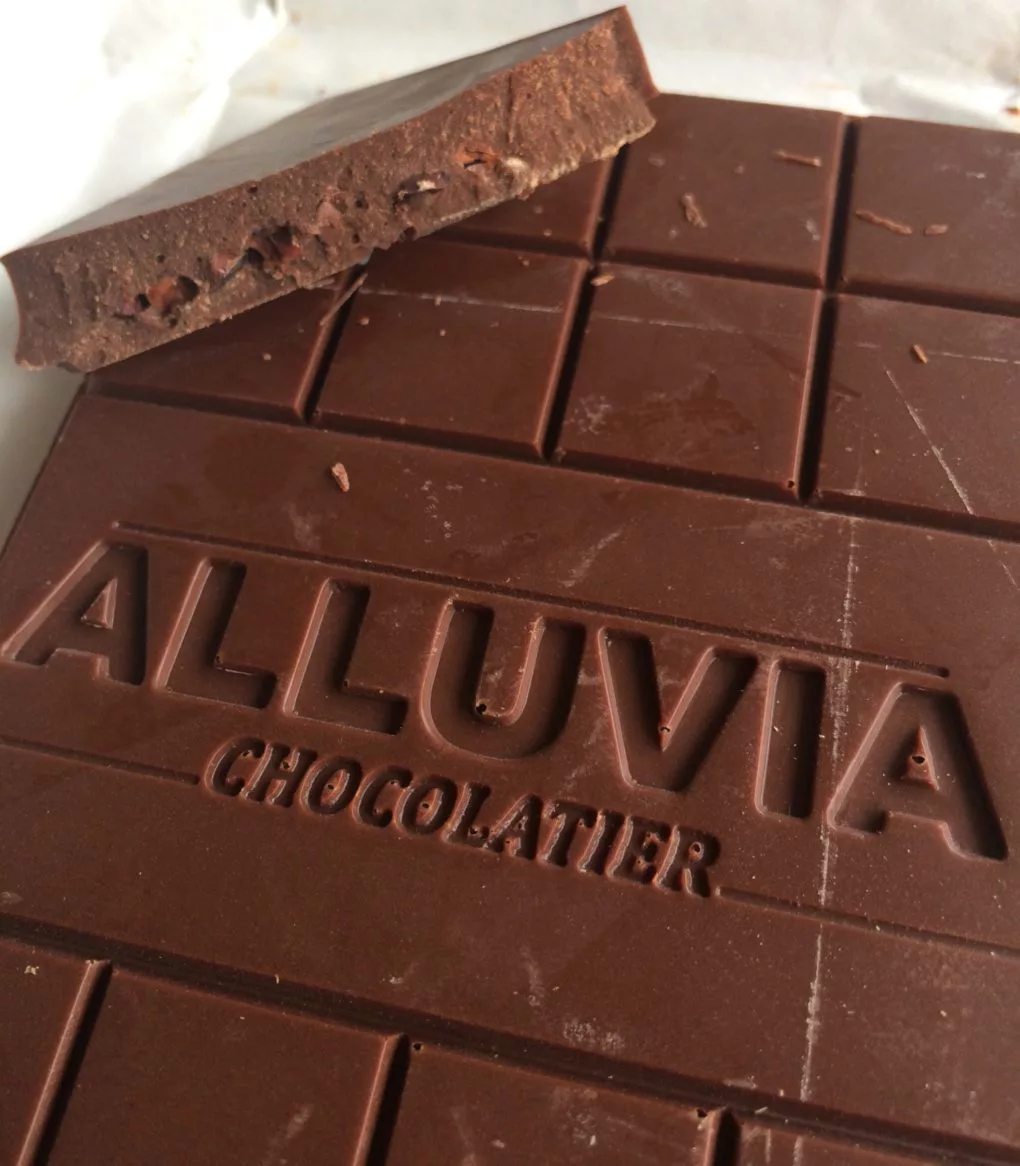 I wish I knew the percentage definitively, though I assume that its base is their 70% Dark chocolate. It has a deep cocoa aroma that's a bit fudgey, like a dark chocolate ganache.
The texture and flavor are a deep improvement over their plain 70% bar, and I would happily eat this. The line of cacao nibs bisecting the bar through the middle add a pleasant earthy crunch and more flavor to an otherwise good-but-not-striking chocolate.
70% Dark Chocolate with Cinnamon: 2.5/10
I feel like I just stuck my nose into a jar of ground cinnamon. The temper of this bar is gorgeous, but the smell makes me a bit nervous. It melts nicely, but like most of their inclusion bars, this is very one-dimensional and has that gummy over-refined texture near the end.
I'd love to add spices to this and make it into a hot chocolate, but the cinnamon flavor is too overpowering in bar form for me to actually enjoy the chocolate. The aftertaste is delicious, though.
Dark Chocolate with Cina Pepper: 3/10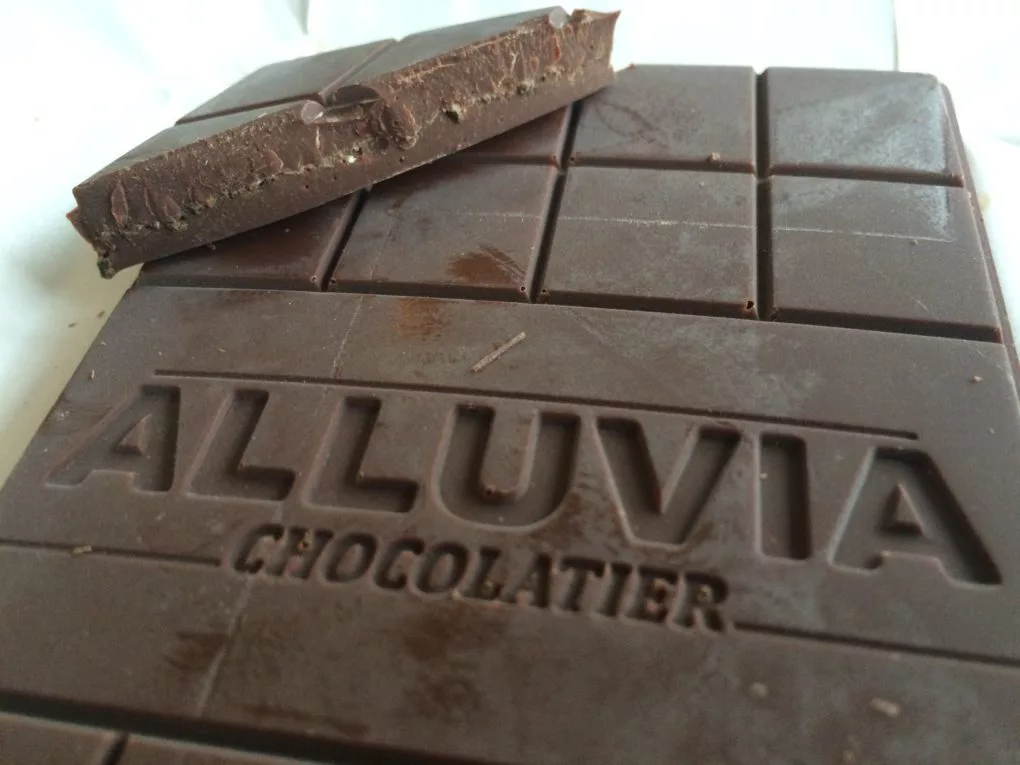 Again, I wish I knew the percentage definitively, though I also assume that the base is their 70% Dark chocolate. The aroma is straight black pepper, and you can even see the chunks of it specking the bar; I was for some reason expecting a more chai-like scent. There's not even a hint of cocoa, which is immensely intimidating.
When you taste it, the pepper is the only flavor until the sweet chocolate and a hint of cinnamon come in. Then the spiciness of the pepper begins, and just like the beginning it lingers and it's strong.
I actually gave the bar to some of my students after they bugged me and I wish you could have seen the faces they made; it was hilarious and sad, like a baby trying a lemon for the first time. If you love pepper, you'll love it, but if you don't then you're gonna have a bad time.
70% Dark Chocolate with Coffee: 4.5/10
This bar smells like dark chocolate-covered espresso beans. Unlike the sweeter, more acidic aroma of freshly ground coffee, this has a stronger bitterness that overpowers the sweetness pretty immediately. The temper is nice, the snap solid & the melt decent, but the flavor comes much more from the coffee than from the chocolate.
The start is coffee and bitterness with cocoa sweetness playing a small role in the middle, and the coffee coming back with a vengeance at the end. There's a lingering americano-with-a-shot-of-chocolate-syrup flavor on the finish. Insofar as enjoyment as a coffee lover, I liked this bar. But insofar as quality and marrying the two flavors together, there was a clear dominator, and it was not the chocolate.
40% Milk Chocolate: 3.5/10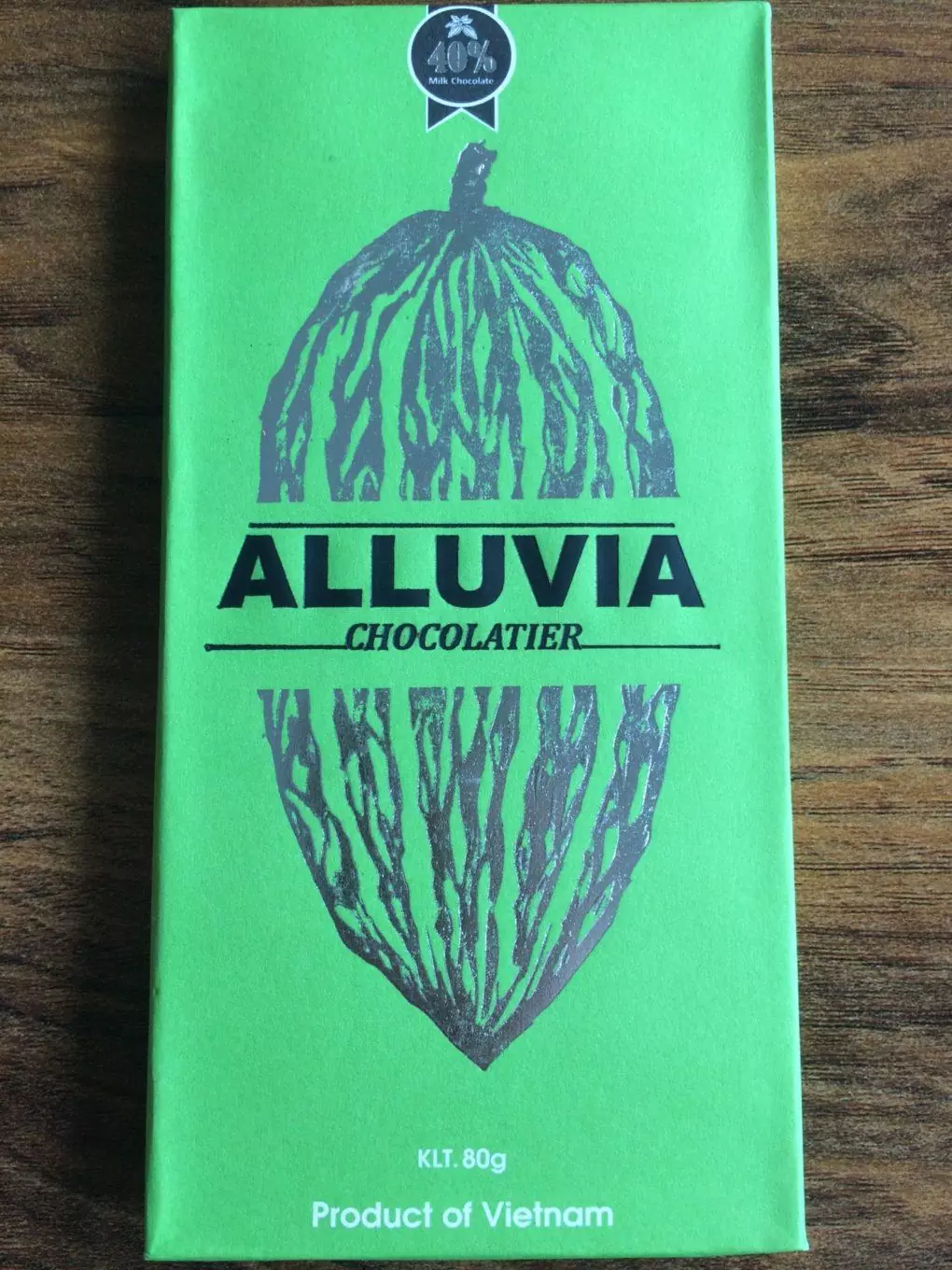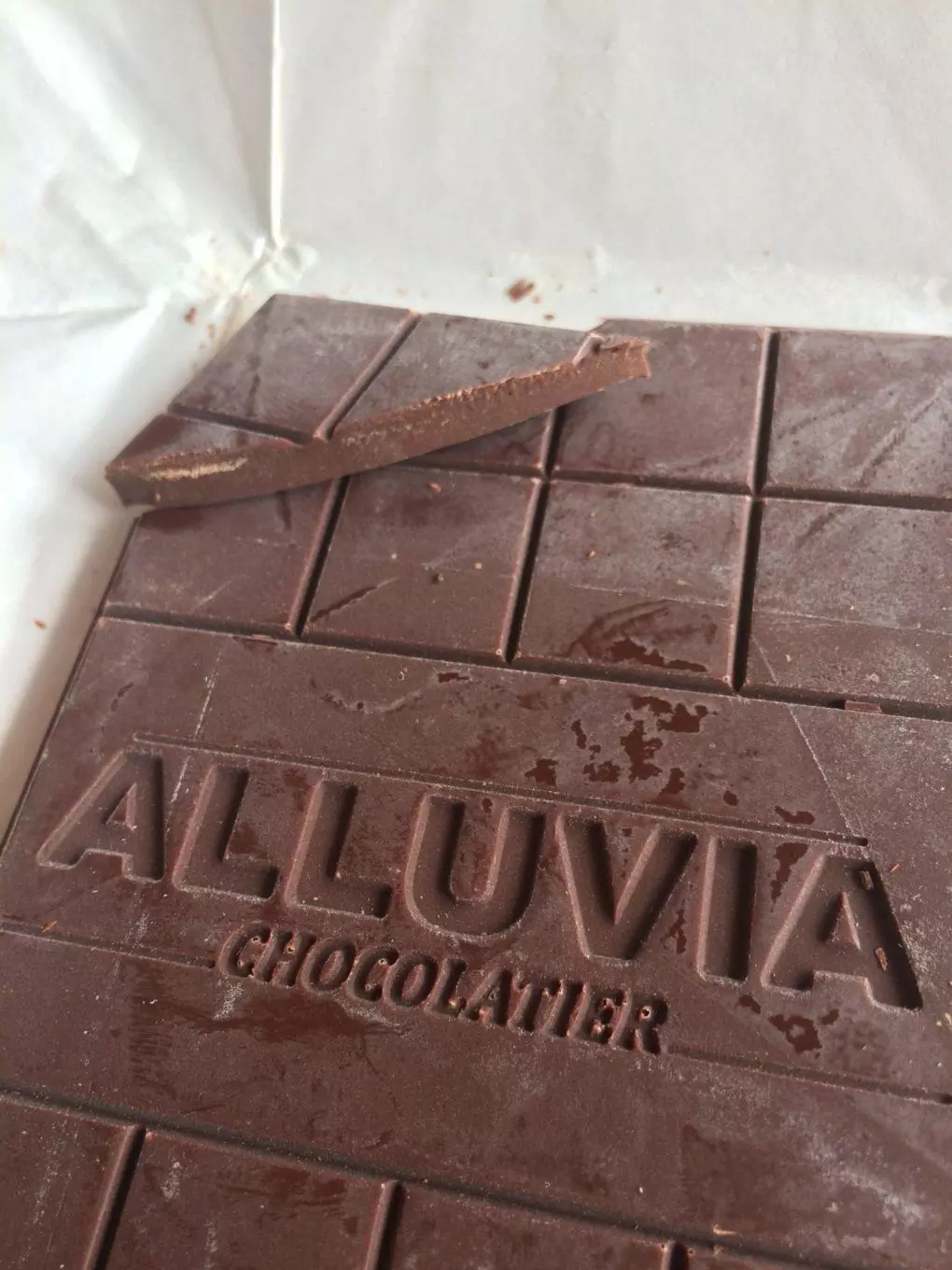 It's got quite a hard melt, but the flavor and aroma are surprisingly similar to that of the 70%. Unlike when I tried it last year, now the flavor is sweet and creamy with nutty undertones. Decent melt and notes of milk in the center, with the same dustiness from the other bars and very little cocoa flavor.
It melts a bit easier than the 70% or 100%, but The strong milk flavor reminds me of the powdered stuff, sort of separate from the chocolate, rather than the smooth splash of cream that I expect from a milk chocolate.
Milk Chocolate Ginger: 7.5/10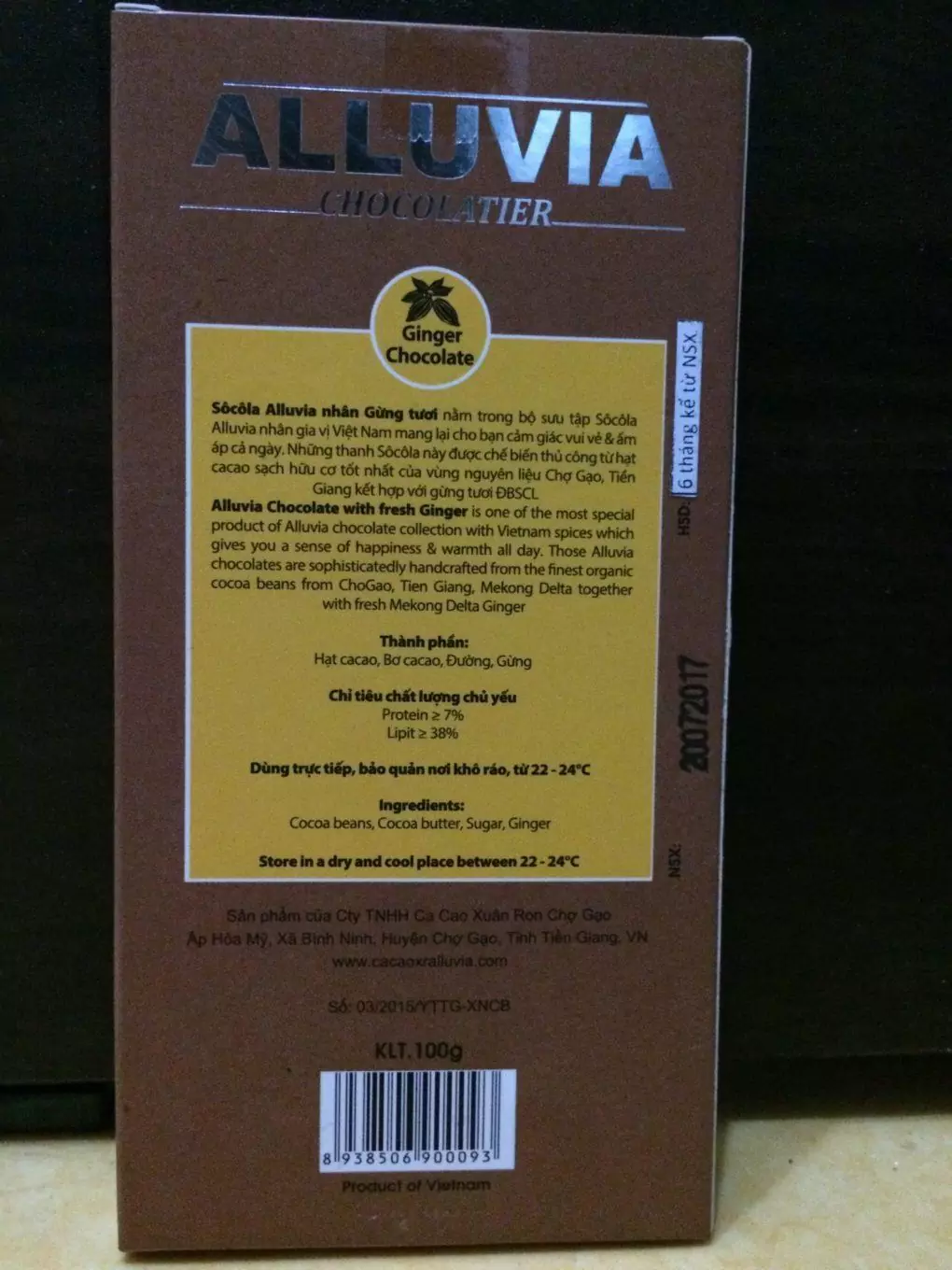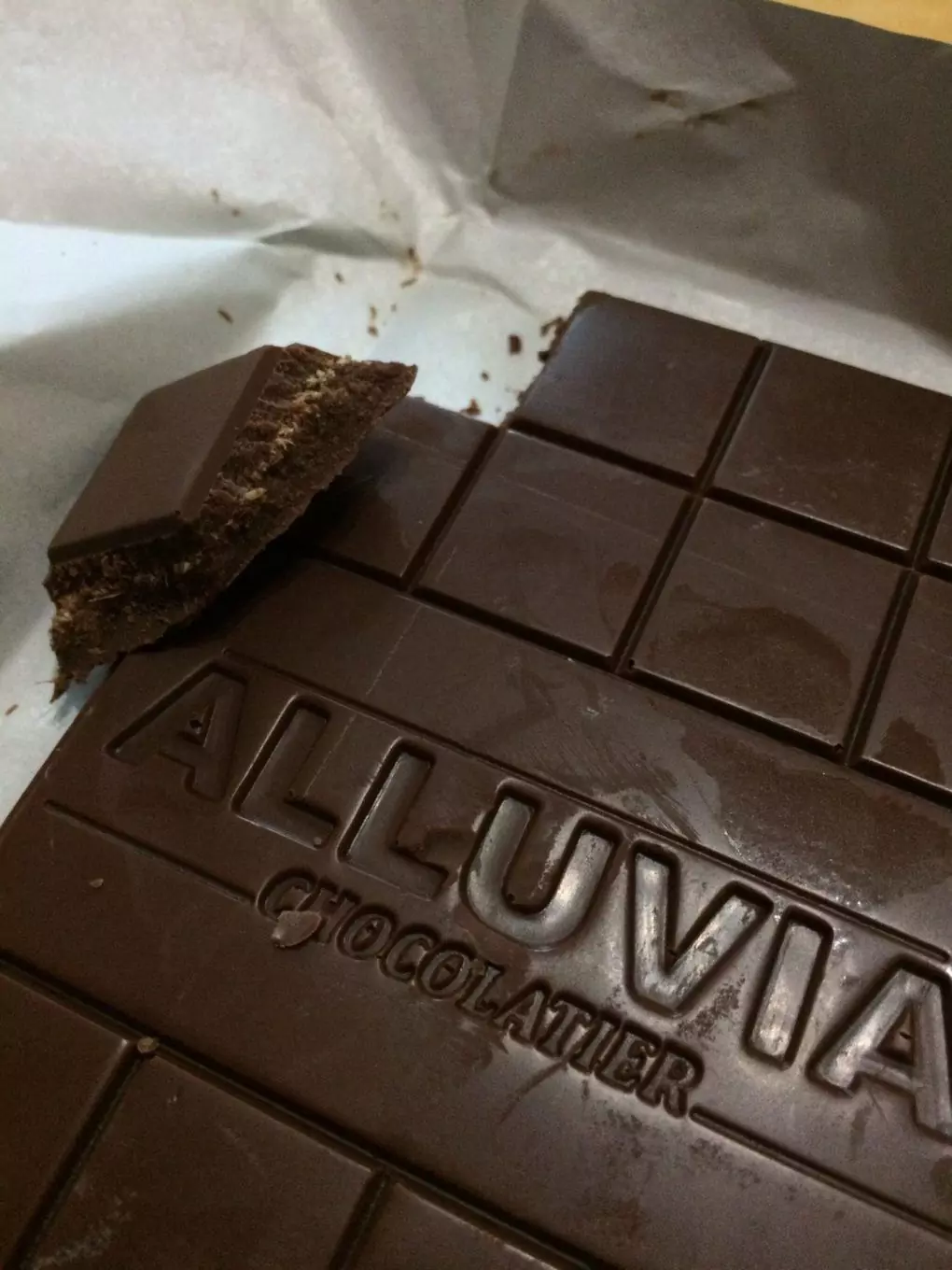 The aroma is sweet, and the texture is much more hefty than a plain milk chocolate, because each bite has a line of chewy ginger bisecting the bar. There's a sweet and notably spicy aftertaste in the back of your throat.
70% Dark Chocolate with Coconut: 3.5/10
It smells like those chocolate-covered coconut macaroons you can get in the US and elsewhere for cheap. Like desiccated coconut and cocoa. That's promising. The bar itself has great temper and a beautiful melt, but a devastatingly soft snap.
The light bitterness floating throughout, then the fatty coconut coming from underneath and then it's over. Considering the other inclusion bars in their line-up, I wholly expected this to be a shredded coconut kind of deal, but this is actually like a very dark coconut milk chocolate.
This ingredients list coconut milk at the bottom rather than just coconut, so that should have been the first clue, but I was still surprised. A very one-note bar, I'd happily use this in baking, but was disappointed by the lack of evolution in flavors. They also clearly didn't change their formula in order to accommodate the extra fat from the coconut, but rather just chose to sell a softer and meltier chocolate.
Milk Chocolate with Cashew Nuts: 7/10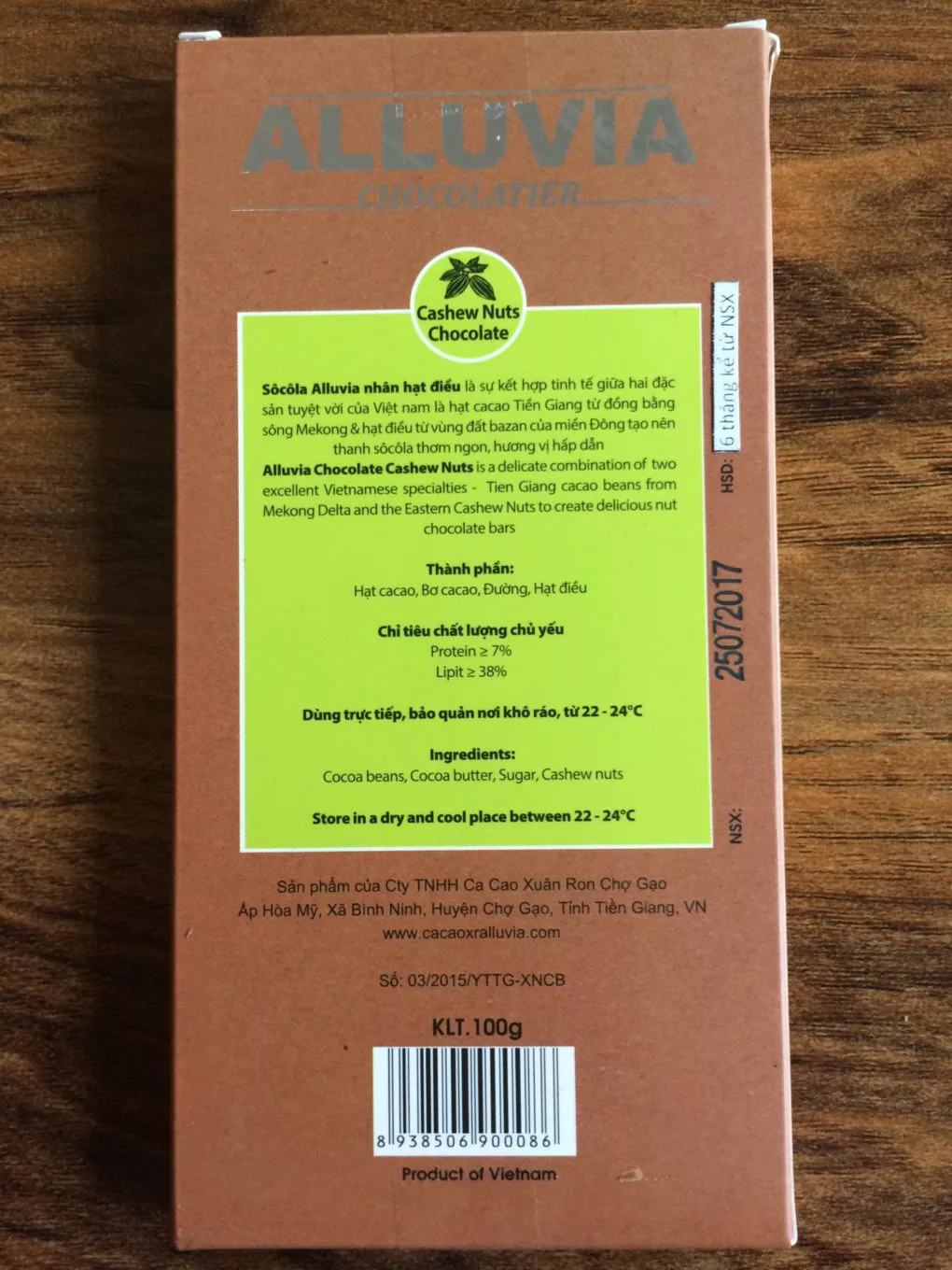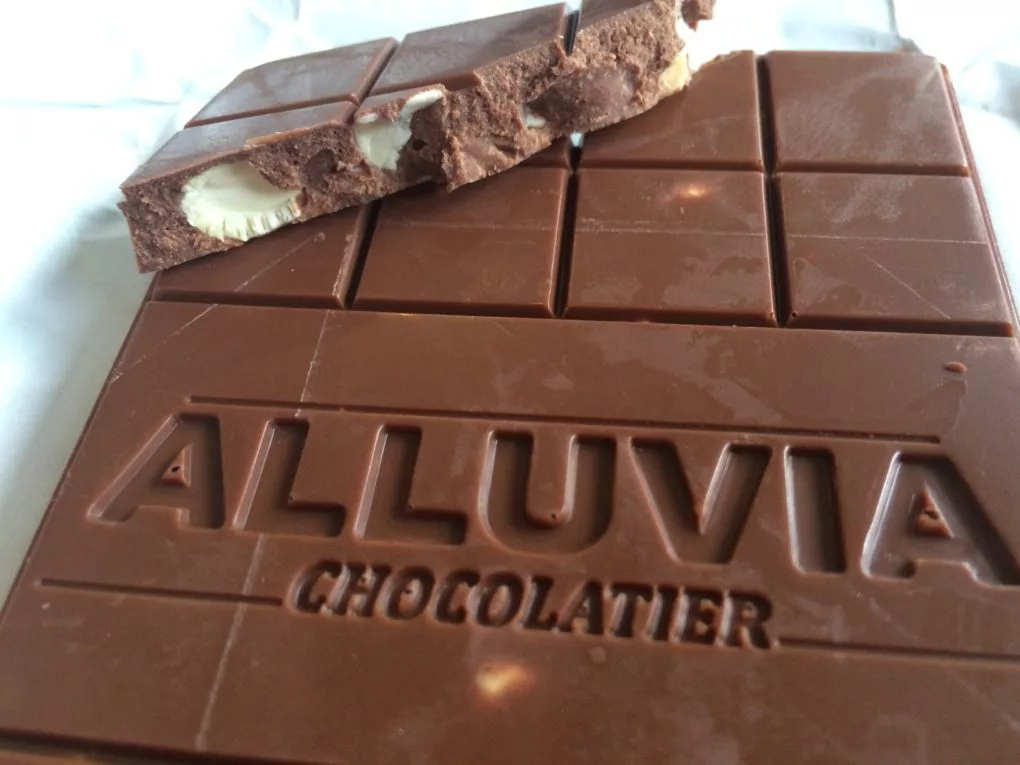 I wish I knew the cacao percentage of this bar definitively, though I assume that the base is their 40% milk chocolate. This bar just smells really creamy and sweet. Yes, it smells creamy, with just a hint of cocoa, maybe. Unexpectedly, you can see the whole cashew nuts in the bar as soon as you break off a piece. Cashews are naturally much higher in fat than most other nuts, so they've softened more than almonds or peanuts would.
The result is a very subtle crunch and overall delicious melding of the two flavors, and just those two flavors. It's a sweet, one-dimensional bar that I think would actually be better-served (& more profitable) as a chewy ganache in a truffle. I would definitely buy this again, though, as it truly is yummy.
Milk Chocolate with Peanuts: 5/10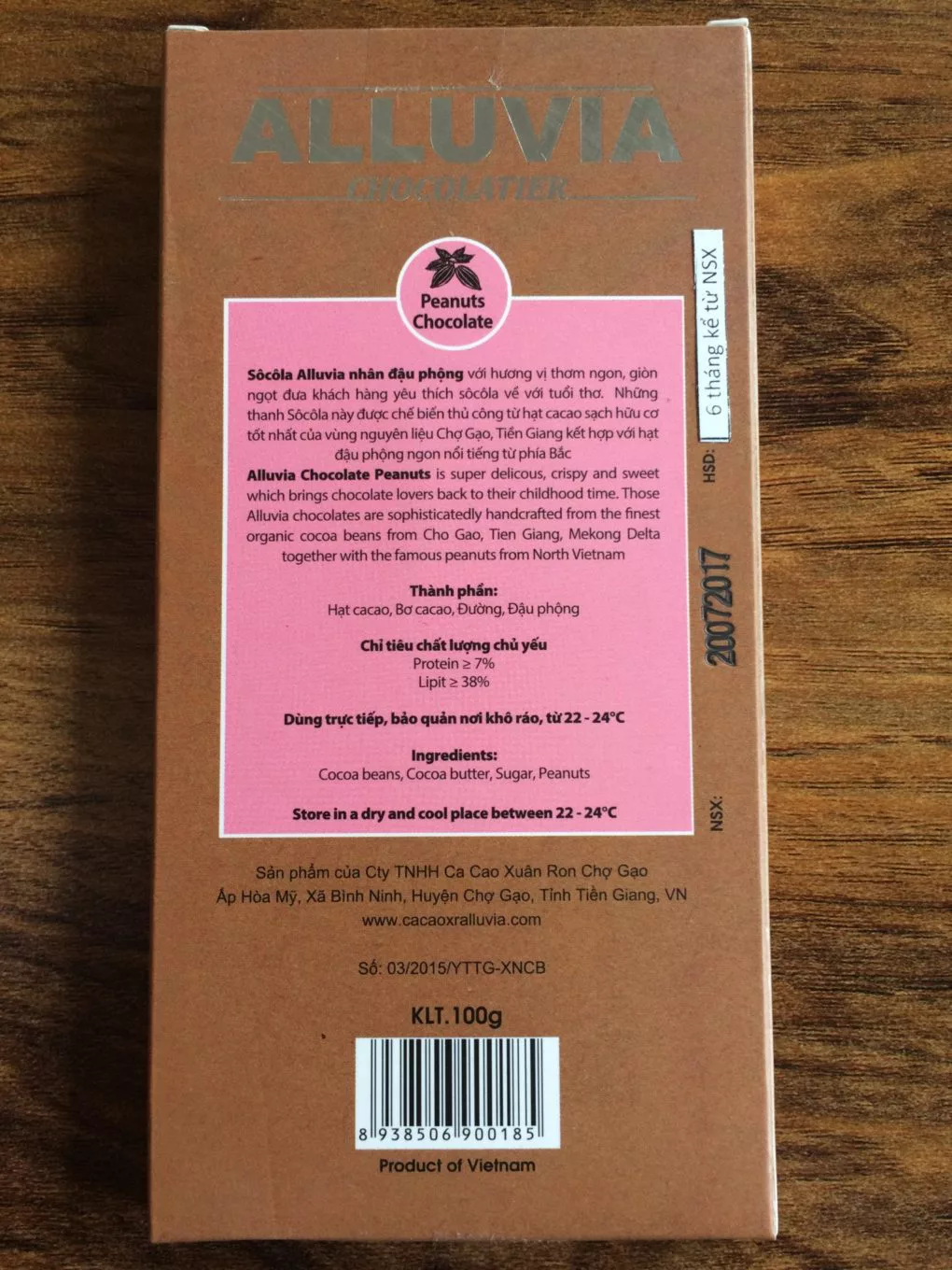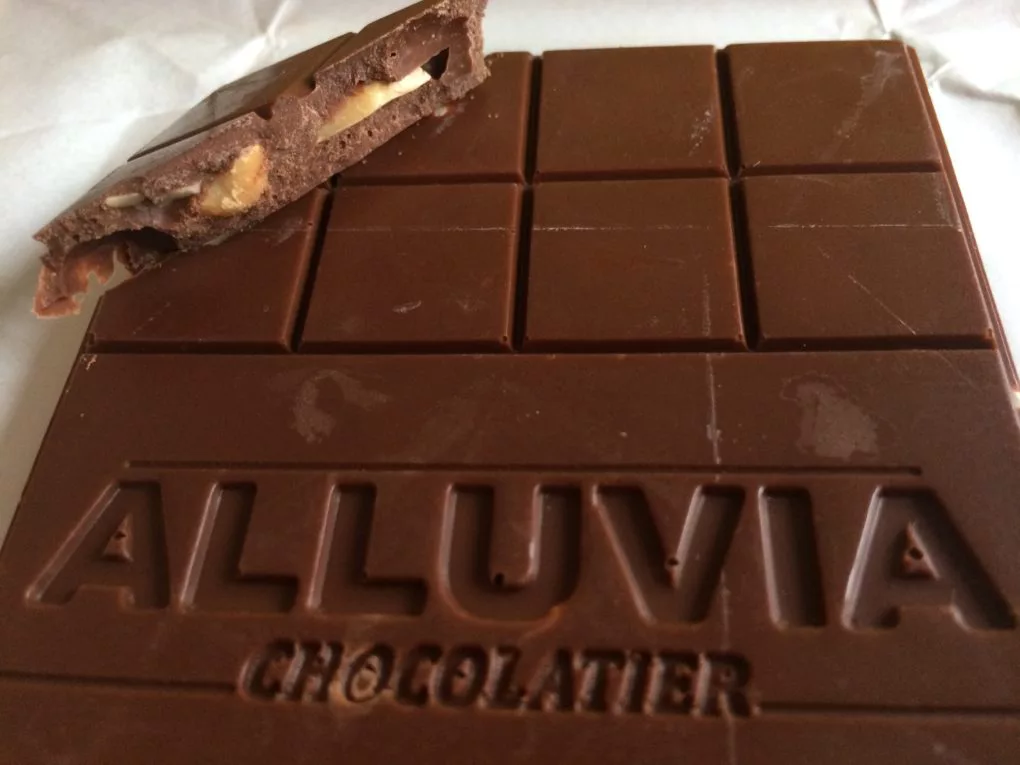 Again, I wish I knew the percentage definitively, though I continue to assume that the base is their 40% milk chocolate. The bar smells a lot like the Reese's peanut butter cups of my childhood. You can see the whole peanuts sitting in the bar as soon as you break off a piece; it's got a strong snap, though.
You really have to chew this chocolate due to the now-softened peanuts, whose flavor is quite strong. It's very good and quite sweet, but more like a candy bar than a single origin chocolate bar, though I swear the chocolate used in this bar has a deeper cocoa flavor than that used in the cashew bar.
Overall Thoughts & Impressions of Alluvia
These bars are fine. Some of them are even pretty good. But they're not overall something that I would be excited to buy again; I would prefer the many Marou bars I've sampled, if this were a contest. The issues are glaringly obvious, to me at least, and generally quite fixable.
These are the texture (& thus the uneven melt), the somewhat over-processed nature of the chocolates, and the inconsistencies in both packaging information and publicity materials. I look forward to even more of those fixes as the company brings their products to the global market and receives ongoing feedback.
I have never sold my micro-batch chocolates, however, and have only had a few internships in chocolate. My knowledge of the chocolate businesses' day-to-day operations is limited. But opening any business is insanely difficult, and even more so when run in more than one language.
I applaud Alluvia for working so hard and choosing chocolate as their medium to do so, but I'll wait a few more years before I invest in another taste of their work. Many thanks to Alluvia for reaching out to me and answering some of my lingering questions. This article was originally published in August 2017.