Are you looking for creative and delicious ways to use cacao nibs in your cooking? You're in the right place! In this article, I've compiled a list of mouth-watering recipes that feature these nutritious, slightly bitter, and intensely chocolatey morsels.
All of these cacao nibs recipes aim to satisfy your chocolate cravings while keeping your health in mind, as nibs are rich in antioxidants, fiber, and several essential minerals. Incorporating them into your everyday recipes can bring an exciting twist to some of your favorite dishes.
From gluten-free chai-spiced brownies to cacao nib chocolate bark, you'll find something for every palate and occasion. Don't worry if you're a beginner in the kitchen – each of these cacao nib recipes is easy to follow and will guide you through the process of using nibs in various ways.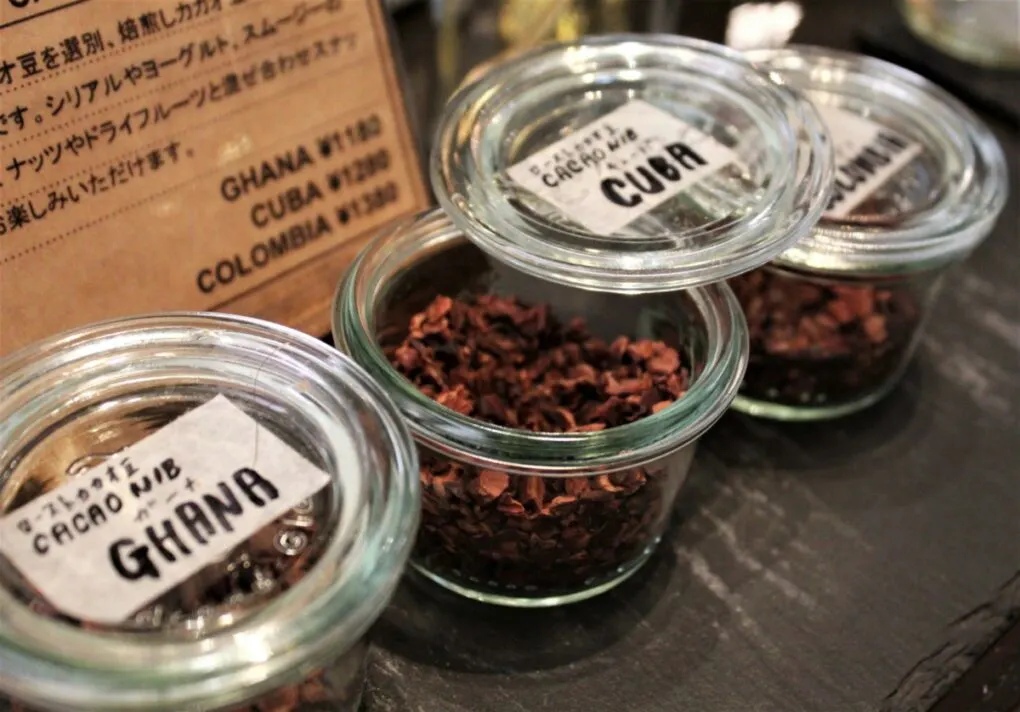 What Are Cacao Nibs?
Cacao nibs are small pieces of crushed cacao beans, which are the seeds of the Theobroma cacao tree. These little nuggets can be eaten as a snack or added to various recipes, providing a rich chocolatey flavor with a crunchy texture.
They contain a wealth of nutrients, such as antioxidants, fiber, and minerals like magnesium, potassium, and iron. They also offer several health benefits like mood enhancement and improved cardiovascular health.
Here are some ways to use cacao nibs to incorporate them into your diet:
Sprinkle them on top of your yogurt or oatmeal for added crunch and flavor
Blend them into smoothies
Mix them into your favorite cookie or baked goods recipes
Add them to energy bars and granola recipes
Make savory dishes more exciting by using cacao nibs in a chocolate bark recipe
As you explore the world of cacao nibs in recipes, feel free to get creative and experiment with adding them to various dishes. Remember that they're a versatile and nutrient-rich ingredient that can enhance the flavor and nutritional value of any meal, even savory ones.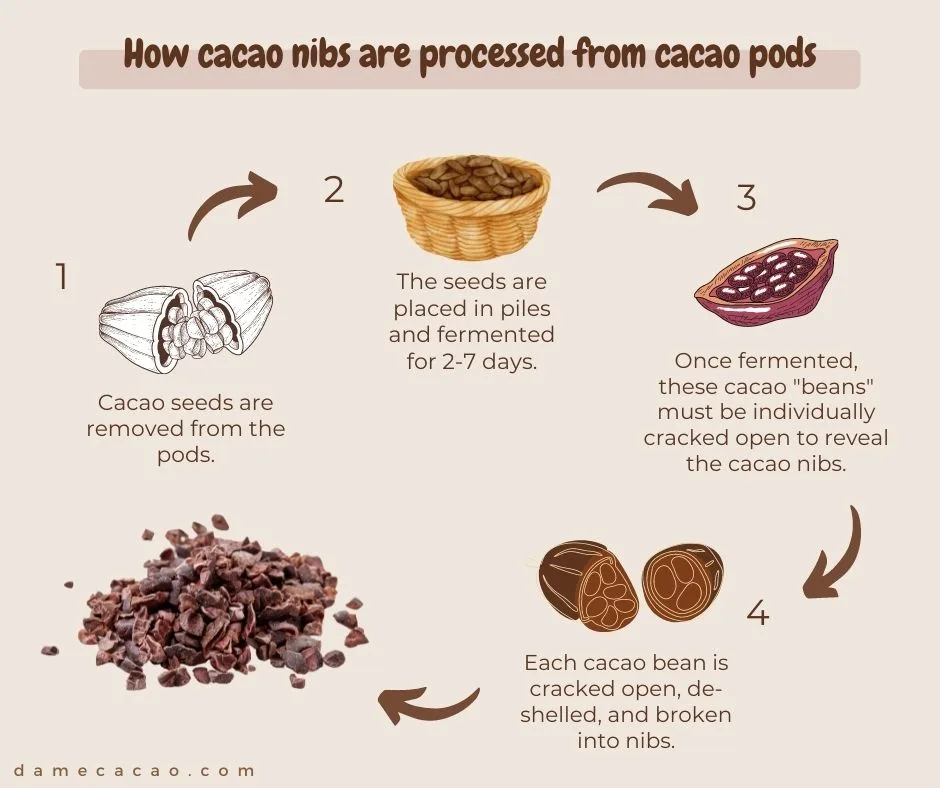 Health Benefits of Cacao Nibs
When incorporating cacao nibs into recipes, you'll not only enjoy their delicious, slightly bitter chocolate flavor but also reap a variety of health benefits. For starters, cacao nibs are rich in magnesium, iron, and zinc, which are essential minerals for maintaining muscle and nerve function, supporting your immune system, and much more.
Additionally, cacao nibs are a fantastic source of antioxidants. These little powerhouses can aid your body in reducing cell damage, potentially preventing diseases like Alzheimer's, heart disease, and cancer.
Incorporating cacao nibs into your balanced diet will not only give your meals a delightful crunch but also boost your overall health. Another advantage of using cacao nibs in your recipes is their fiber content. Consuming enough fiber is vital for maintaining healthy digestion and preventing issues like constipation.
By adding cacao nibs to a dish, you're providing your body with a tasty, all-natural way to stay regular. Plus, cacao nibs may also help to enhance your mood. The compounds found in cacao can contribute to an increase in serotonin and dopamine levels, which can promote feelings of happiness and well-being.
So not only will you delight in the chocolatey flavor of cacao nibs, but you might also feel a little happier after indulging in a meal containing these delicious morsels (or even your favorite bar of chocolate!).
Dietary Considerations
When it comes to incorporating cacao nibs into your recipes, it's essential to consider various dietary preferences and requirements. In this section, you'll find simple ways to adapt your cacao nib recipes for different diets, including vegan, gluten-free, paleo, and keto lifestyles.
Vegan
Cacao nibs are naturally vegan, making them a suitable choice for plant-based diets. Many cacao nib recipes can be made vegan by swapping out non-vegan ingredients. For instance, you can replace dairy milk with nut or soy milk and use vegan egg replacements or flaxseed gel in baked goods.
Gluten-Free
For those following a gluten-free diet, many cacao nib recipes are available to accommodate your needs. When baking with cacao nibs, opt for gluten-free flours like almond, coconut, or certified gf oat flour.
Gluten-free cacao nib treats like peanut butter coconut flour cookies or chocolate oatmeal cookies with cacao nibs ensure you don't miss out on any chocolaty goodness.
Paleo
Cacao nibs fit perfectly into a paleo-friendly diet considering their minimally processed nature. Paleo-friendly recipes with cacao nibs tend to use natural sweeteners like honey, maple syrup, or coconut sugar, and grain-free flours such as almond or chestnut flour.
You can indulge in paleo cacao nib desserts like pudding made with cacao nibs, avocado, and natural sweeteners to satisfy your chocolate cravings without straying from your diet.
Keto
Cacao nibs are also an excellent option for those following a ketogenic diet, thanks to their low carbohydrate and high fat content. To incorporate cacao nibs into keto-friendly recipes, use low-carb sweeteners like erythritol or stevia, and other keto-friendly ingredients.
Keto chocolate peanut butter smoothies with avocado and cacao nibs or no-bake protein balls with hemp seeds, flax seeds, and cacao nibs can curb your sweet tooth while maintaining your macros.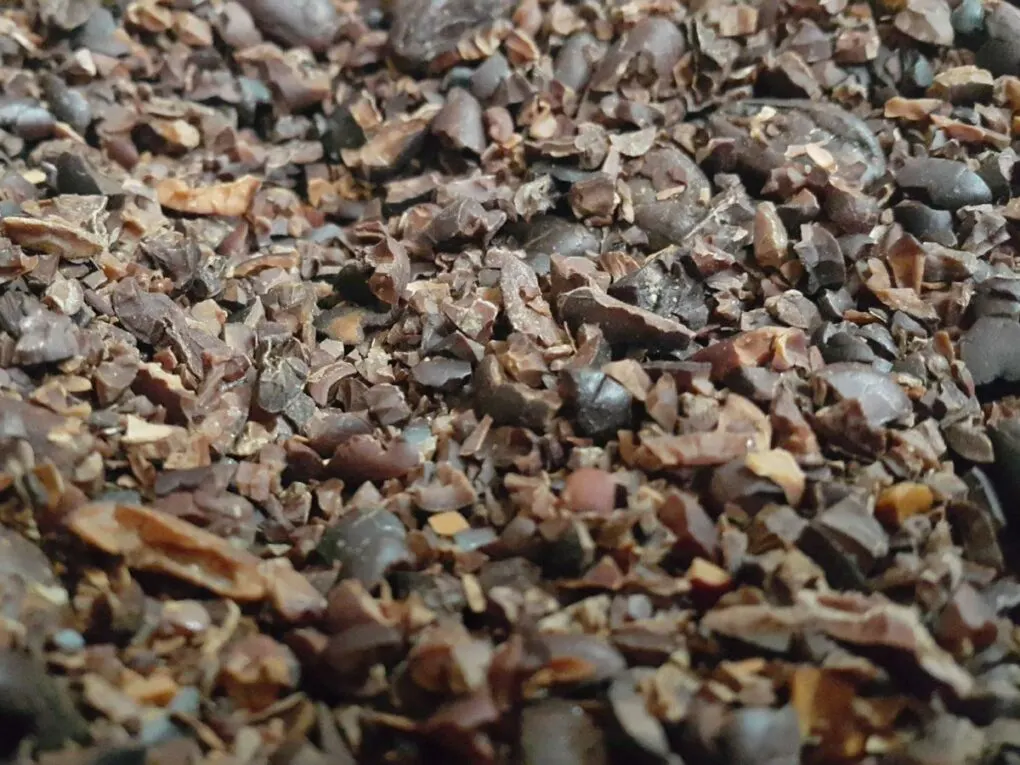 Breakfast Recipes
Cacao nibs are an incredibly versatile and healthy way to add a bit of chocolatey goodness to your breakfast. In this section, we'll discuss some delicious breakfast recipes with cacao nibs in various forms.
From cacao nib smoothie bowls to pancakes and waffles, these dishes will satisfy your morning cravings and fuel your day with energy and nutrients.
Overnight Refrigerator Oats with Almond Butter and Cacao Nibs
Add a satisfying crunch to your breakfast by making granola that incorporates cacao nibs. You can customize your granola mix and blend it with rolled oats, nuts, seeds, and your favorite sweetener.
You can enjoy your granola with yogurt or non-dairy milk for an energy-packed, fiber-rich breakfast.
Vegan & Gluten-Free Chunky Monkey Muffins
These vegan & gluten-free chunky monkey muffins with cacao nibs are the perfect treat for anyone who loves a delicious and healthy snack.
Made with wholesome ingredients like bananas, almond flour, and coconut sugar, these muffins are free from gluten, dairy, and refined sugar. The addition of cacao nibs gives them a rich chocolate flavor and a satisfying crunch.
Paleo Coconut Cacao Nib Granola
Paleo coconut cacao nib granola is a delicious and healthy breakfast option that is perfect for those who follow a paleo diet. Made with a combination of coconut flakes, nuts, seeds, and cacao nibs, this granola is packed with flavor and nutrients.
The coconut flakes add a delicious crunch and a hint of sweetness, while the cacao nibs provide a rich chocolate flavor.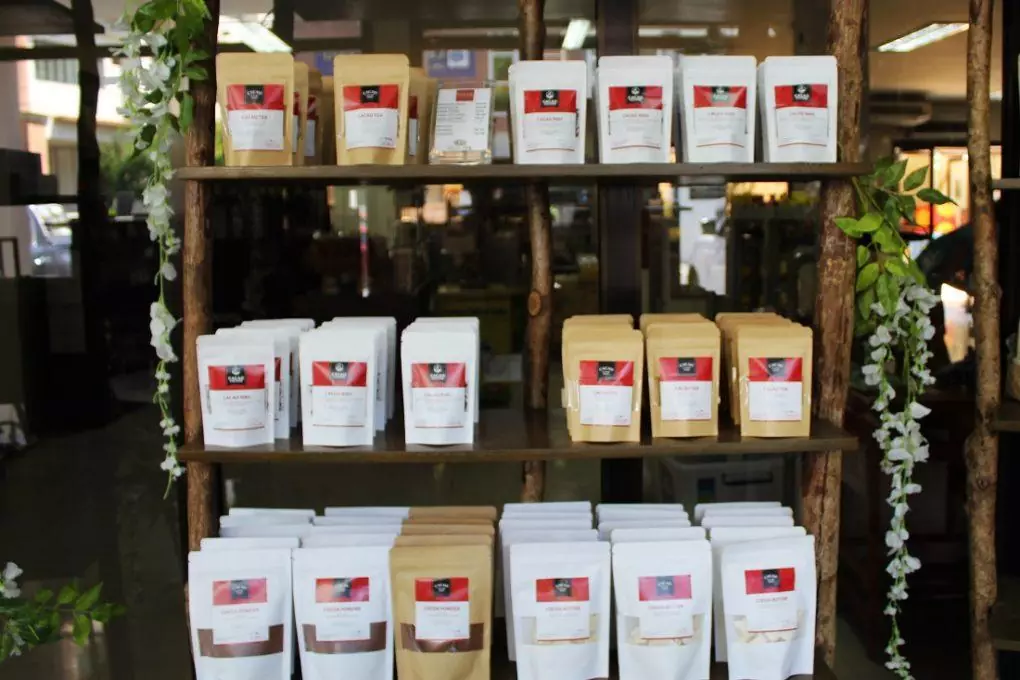 Coconut Matcha Energy Bars Recipe
Coconut matcha energy bars are a delicious and nutritious snack that will give you the energy boost you need to power through your day. With the natural sweetness of coconut and the earthy flavor of matcha, these bars are the perfect combination of tasty and healthy.
The addition of cacao nibs gives them a satisfying crunch and a rich chocolate flavor that will satisfy your sweet tooth without any added sugar.
Chewy Cherry, Almond, and Cacao Nib Granola Bars
Chewy cherry, almond, and cacao nib granola bars are delicious and healthy snacks that are perfect for those on-the-go moments. These bars are packed with wholesome ingredients such as oats, almonds, and cacao nibs, which provide a good source of protein, fiber, and antioxidants.
The addition of dried cherries adds a sweet and tangy flavor that complements the nutty and chocolatey taste of the cacao nibs. These granola bars are easy to make and can be customized to your liking by adding different types of nuts, seeds, and dried fruits.
Waffles With Cacao Nibs And Strawberries
Waffles with cacao nibs and strawberries make for a delicious and indulgent breakfast or brunch option. The combination of the rich, chocolatey flavor from the cacao nibs and the sweet, juicy taste of the strawberries is a match made in heaven.
This dish is perfect for those who have a sweet tooth but still want to enjoy a nutritious breakfast. It's a great way to start your day and will leave you feeling satisfied and energized.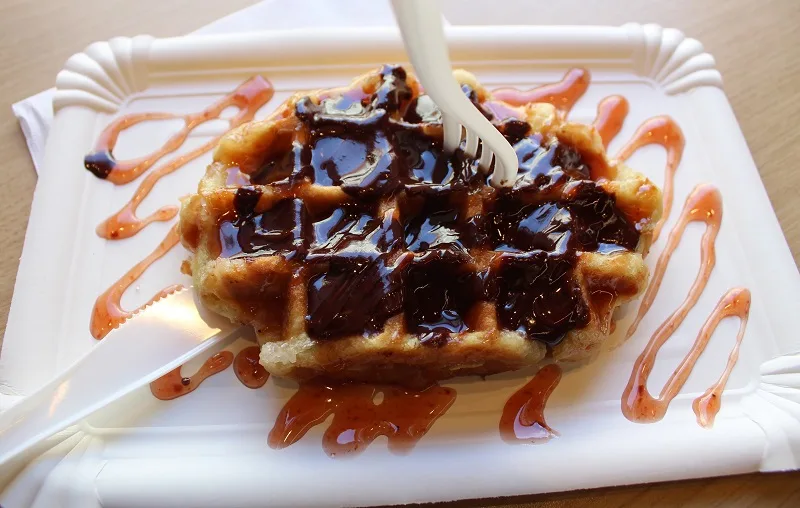 Sweet Recipes
Banana Cacao Chia Seed Pudding Parfait
Banana cacao chia seed pudding parfait is a delicious and healthy dessert that's perfect for any time of day. The combination of creamy banana pudding, rich cacao, and nutritious chia seeds creates a satisfying and indulgent treat.
The layers of pudding and crunchy granola make for a beautiful presentation that's sure to impress.
Rose Chocolate Ganache Tart
The rose chocolate ganache tart with cacao nibs is a decadent dessert that is perfect for any occasion. The combination of rich chocolate ganache and delicate rose flavor creates a unique and sophisticated taste that will leave your taste buds wanting more.
The addition of cacao nibs adds a satisfying crunch and texture to the smooth and creamy filling.
Cacao Nib Truffles
Indulge your sweet tooth with delicious cacao truffles, a great way to enjoy the rich taste of cacao nibs in a compact form. Creating cacao truffles involves combining cacao powder, cacao nibs, and your choice of binding agents, such as coconut oil or nut butter, to produce a dense and velvety treat.
You can even try different flavors like orange, mint, or raspberry to add variety to your cacao truffle collection!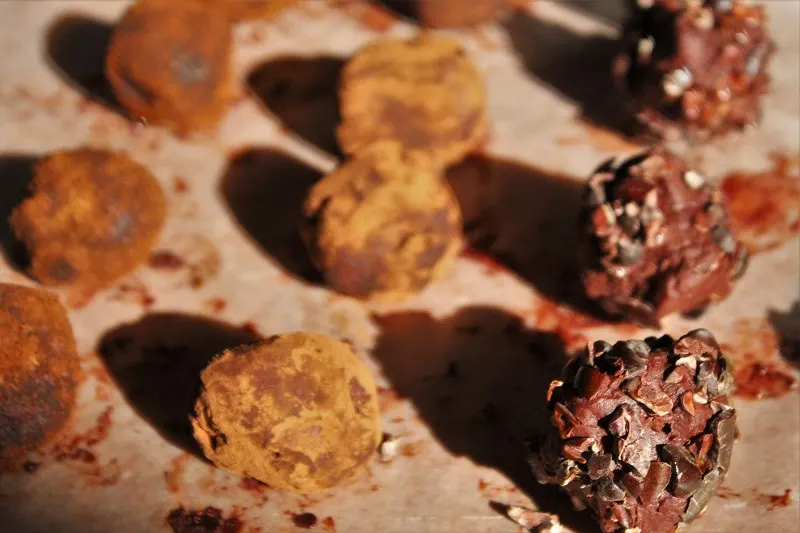 Peanut Butter Cacao Nib Coconut Flour Cookies
These cookies are the perfect combination of sweet and crunchy, with a rich peanut butter flavor and the added texture of cacao nibs. Made with coconut flour, these cookies are gluten-free and grain-free, making them a great option for those with dietary restrictions.
Banana Doughnuts
Banana doughnuts with cocoa nibs are a delicious and unique twist on traditional doughnuts. The combination of ripe bananas and crunchy cocoa nibs creates a perfect balance of flavors and textures.
These doughnuts are perfect for breakfast, brunch, or dessert. The moist and tender doughnuts are made with banana puree, flour, sugar, and other ingredients, and then sprinkled with cocoa nibs for added crunch and chocolatey goodness.
Chocolate Honey Brittle With Cacao Nibs
Chocolate honey brittle with cacao nibs is a delicious and satisfying treat that blends the sweetness of honey with the rich, intense flavor of dark chocolate.
The addition of crunchy cacao nibs adds texture and depth to this classic candy, making it a perfect snack for any time of day. The process of making brittle can be a bit tricky, but the result is well worth the effort.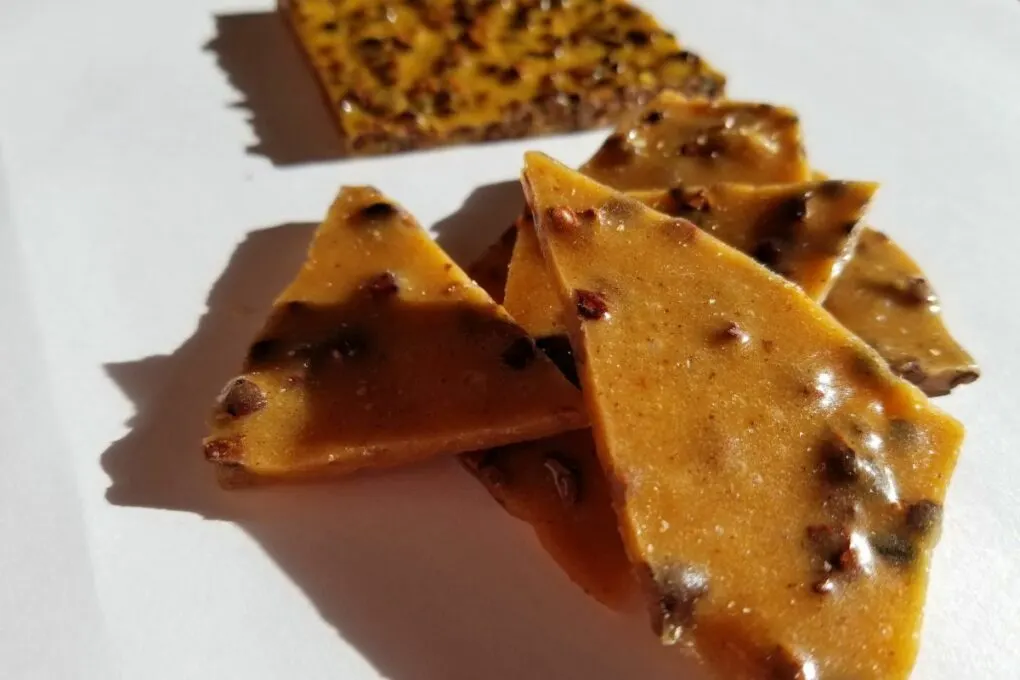 Fresh Mint & Chocolate Chip Popsicles
Fresh mint & chocolate chip popsicles with cacao nibs are a delicious and refreshing treat that's perfect for any hot summer day. The combination of fresh mint and chocolate chips creates a unique and satisfying flavor that's sure to satisfy your sweet tooth.
The addition of cacao nibs gives these popsicles an extra boost of rich, chocolatey flavor and a satisfying crunch. These popsicles are easy to make and can be enjoyed by both kids and adults alike.
Chai-Spiced Cacao Nib Brownies (Gluten-Free)
Chai-spiced cacao nib brownies are a delicious and indulgent treat that is perfect for satisfying your sweet tooth. These brownies are gluten-free, making them a great option for those with dietary restrictions.
The warm spices of chai, such as cinnamon, cardamom, and ginger, add a unique and comforting flavor to the rich chocolatey goodness of the brownies.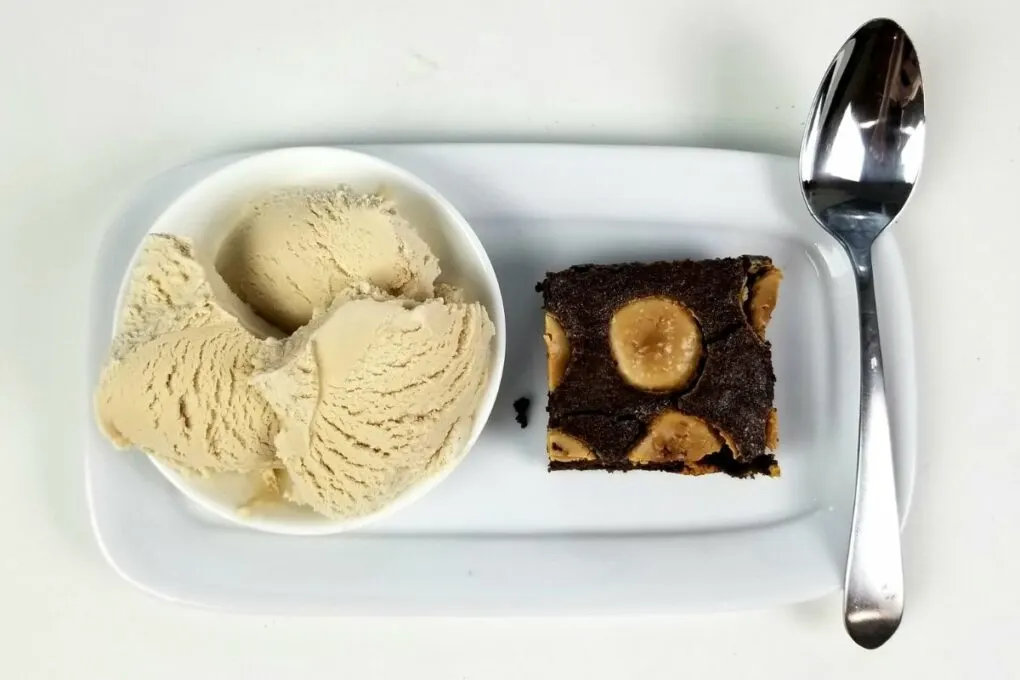 Chocolate Walnut Clouds with Cocoa Nibs
If you've never tried them, chocolate walnut clouds are a delightful treat, and this recipe adds a great crunch with toasted cocoa nibs. These cookies are light and airy, with a crunchy texture from the addition of walnuts and cocoa nibs.
The combination of chocolate and walnuts creates a rich, nutty flavor that is sure to satisfy any sweet tooth. The cocoa nibs add a subtle bitterness that balances the sweetness of the chocolate and enhances the overall flavor. These cookies are perfect for a midday snack or as a dessert after dinner.
Milk Chocolate Panna Cotta With Cocoa Nibs
Milk chocolate panna cotta is a luxurious dessert that will satisfy any chocolate lover's cravings. The smooth and creamy texture of the panna cotta is complemented by the crunchy texture of the cocoa nibs.
The rich flavor of the milk chocolate is balanced by the bitterness of the cocoa nibs, making it a perfect combination. This dessert is perfect for special occasions or when you want to treat yourself to something indulgent.
Chocolate Chip Cookies
Upgrade your classic chocolate chip cookies by adding cacao nibs to the mix for a unique and flavorful twist. Using your favorite cookie base, substitute cacao nibs for chocolate chips.
The result will be a batch of scrumptious cookies with an added crunch and a depth of flavor that's truly unmatched. Pair them with your favorite milk or non-dairy alternative for a satisfying snack that's sure to become a household favorite.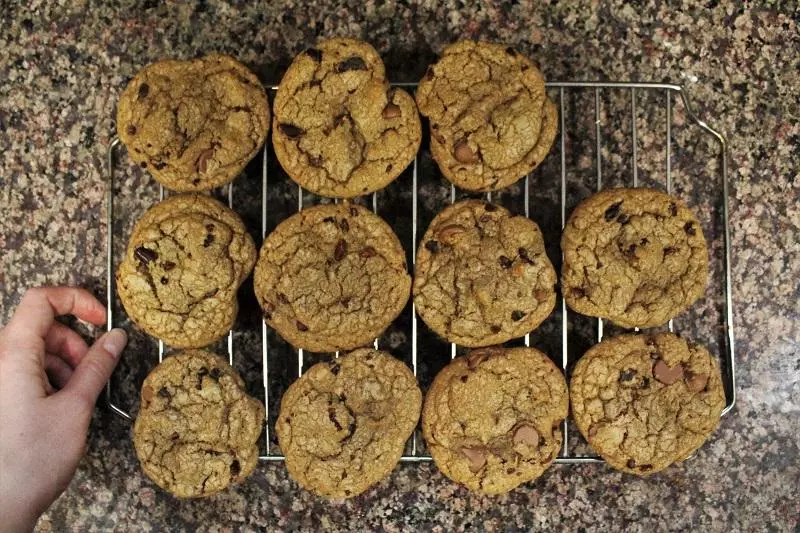 Savory Recipes
Cacao nibs can make a fantastic addition to various savory dishes, elevating flavors and adding a unique twist. In this section, we'll explore some creative ways to incorporate cacao nibs into savory recipes, including a couple with ancient roots.
Salads
Adding cacao nibs to your salads can enhance their flavor and texture. For example, you can add a sprinkle of rich and chocolatey cacao nibs to your salad, along with a handful of mixed nuts, sweet and tangy dried cranberries, and juicy mandarin slices, for a deliciously unique flavor combination.
To balance out the sweetness, you can also add a crumble of tangy goat cheese and drizzle a honey-laced dressing over the top, creating a salad that is both healthy and indulgent.
Mole Sauce
Mole sauce is a traditional Mexican sauce that incorporates chocolate along with various spices and chilies. Create your version by combining toasted cacao nibs, chilies, tomato, onion, garlic, and spices like cinnamon, cumin, and cloves.
Blend everything with a bit of stock or water, and then simmer the mixture until it thickens. This sauce is great for pairing with chicken, turkey, or roasted vegetables, adding richness and depth to your meal.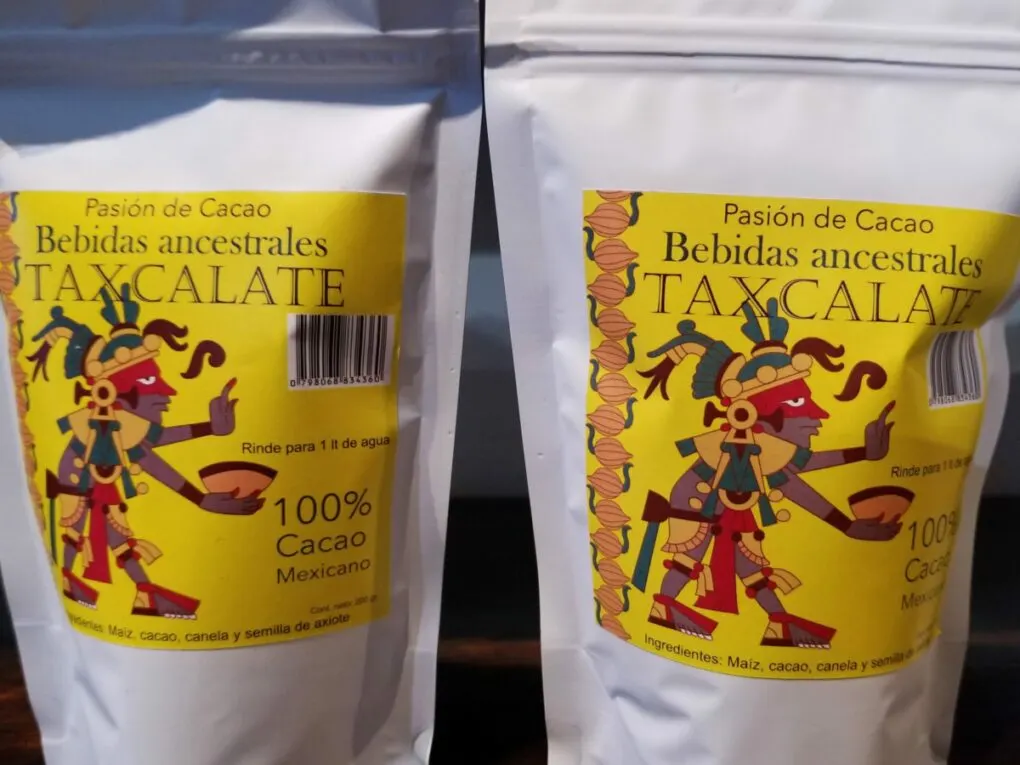 Butter Lettuce, Strawberries, and Cocoa Nibs
Butter lettuce, strawberries, and cocoa nibs make for a delicious and refreshing salad that is perfect for any occasion. The crisp and delicate leaves of the butter lettuce provide the perfect base for the sweet and juicy strawberries, while the crunchy cocoa nibs add a delightful texture and a rich, chocolatey flavor.
Trail Mix
Trail mix is a perfect on-the-go snack, and adding cacao nibs takes it to the next level. Combine your favorite nuts, seeds, dried fruits, and a generous helping of cacao nibs for a nutritious and tasty trail mix. The nibs provide a touch of chocolaty flavor without any added sugar, making your trail mix even healthier.
Cacao-Crusted Fish
Give your fish a unique flavor and texture by encrusting it with cacao nibs. Start by grinding the nibs into a coarse powder, and then mix this with breadcrumbs and seasonings of your choice.
Coat your fish filets with the mixture, allowing it to adhere to the surface. Pan-sear or bake the fish until cooked through, following your preferred cooking method.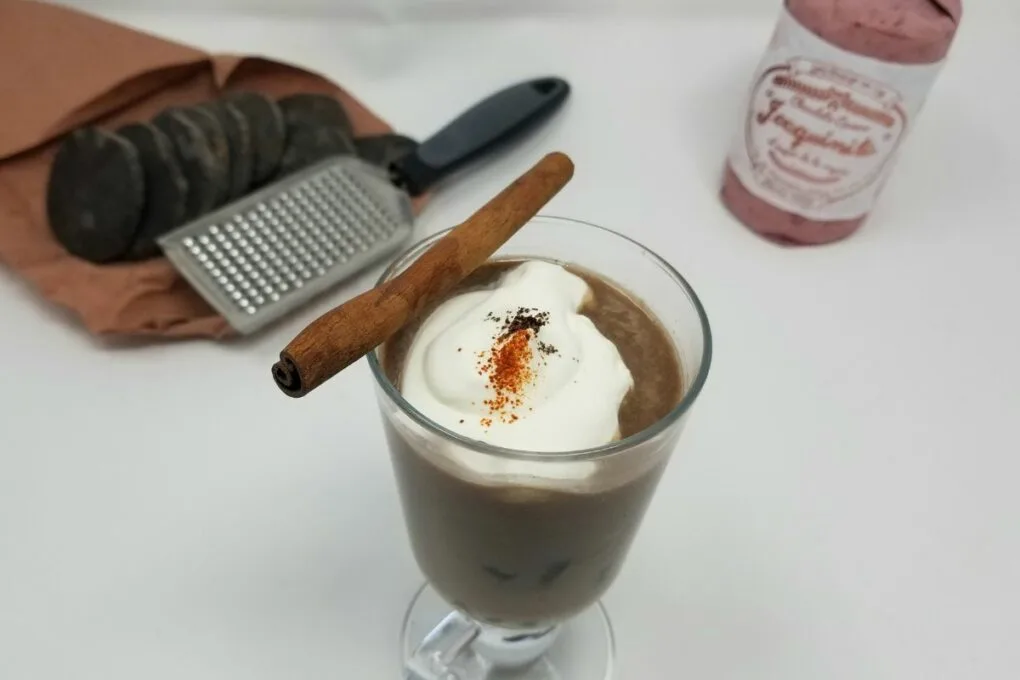 Beverages
Hot Chocolate
Indulge in a cozy mug of hot chocolate that includes delicious and antioxidant-rich cacao nibs. To create this tasty beverage, grind or just drop cacao nibs into your favorite hot chocolate recipe. The cacao nibs will add an extra layer of depth and a slightly crunchy texture. It's a perfect way to relax on a chilly day.
Peanut Butter with Cacao Nibs Smoothie
If you're a fan of peanut butter, you're going to love this recipe. It's a delicious and healthy twist on the classic peanut butter recipe that incorporates cacao nibs. Cacao nibs have a slightly bitter taste that pairs perfectly with the rich, nutty flavor of peanut butter.
When combined, these two ingredients create a heavenly spread that can be used in a variety of ways.
Coffee and Tea Mix-ins
Need an extra boost of flavor and antioxidants in your morning coffee or tea? Try adding a spoonful of cacao nibs to your coffee grounds when you make coffee (drip or French press). You can also steep cacao nibs with your tea leaves, creating a rich blend of flavors.
Not only will it be a great way to wake up, but it'll also give you the health benefits of cacao nibs.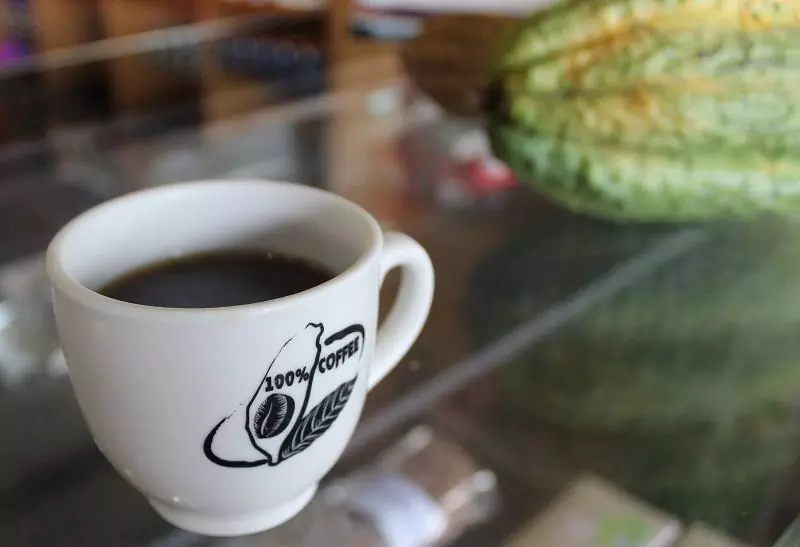 Strawberry Cacao Nibs Smoothie (Vegan)
Strawberry cacao nibs smoothie is a delicious and healthy vegan smoothie that is perfect for breakfast or as a snack. This smoothie is made with fresh strawberries, cacao nibs, almond milk, and a touch of maple syrup.
The strawberries provide a sweet and tangy flavor, while the cacao nibs add a rich, chocolatey taste and a crunchy texture.
The almond milk makes this smoothie creamy and smooth, and the touch of maple syrup adds a hint of sweetness that complements the strawberries and cacao nibs perfectly. This smoothie is not only tasty but also packed with nutrients, making it a great way to start your day or refuel after a workout.
Superfood Mint Cacao Nib Green Smoothie
Superfood Mint Cacao Nib Green Smoothie is a delicious and nutritious drink that is perfect for those who want to start their day with a healthy and refreshing boost. This smoothie is packed with superfoods like spinach, kale, and chia seeds, which are loaded with essential vitamins, minerals, and antioxidants.
The addition of fresh mint and cacao nibs gives it a unique flavor and a satisfying crunch. This smoothie is not only delicious but also a great way to fuel your body with the nutrients it needs to stay healthy and energized throughout the day.
Chocolate Avocado Banana Smoothie With Cacao Nibs
A chocolate avocado banana smoothie with cacao nibs is a delicious and healthy way to start your day. This smoothie is packed with nutrients and flavor, making it the perfect breakfast or snack. The combination of avocado and banana creates a creamy and smooth texture, while the cacao nibs add a crunchy texture and a rich chocolate flavor.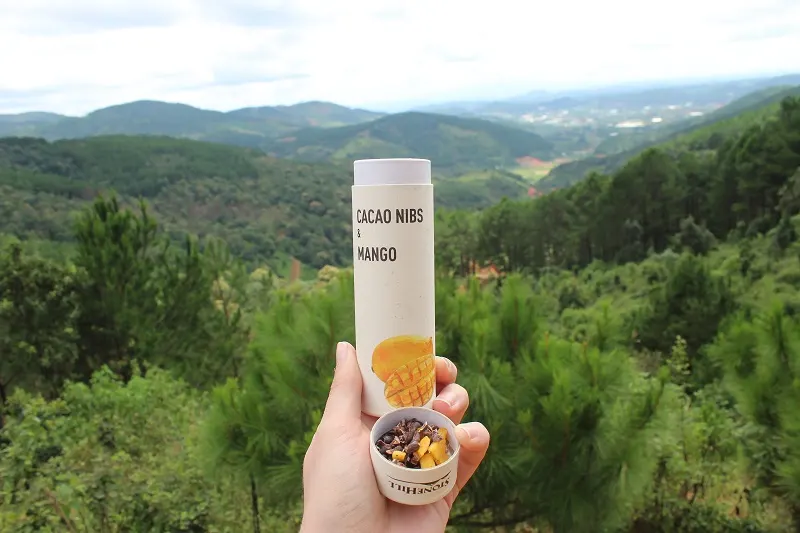 Snack Recipes
Cacao nibs can be a delicious and healthy addition to various snack recipes. This section covers three tasty snack ideas that include cacao nibs: roasted nut & nib clusters, popcorn, and fruit and nut clusters.
These recipes are not only easy to make but also packed with nutrients and flavors that you and your family will enjoy.
Roasted Nut & Nib Clusters
For a crunchy and satisfying snack, try making roasted nut & nib clusters. To prepare this delightful treat, you will need a mix of your favorite nuts, such as almonds, cashews, and pecans.
Toss them with some cacao nibs, a bit of honey or maple syrup for sweetness, and a pinch of sea salt. Bake the mixture in the oven for about 15 minutes or until the nuts are toasted and fragrant, then allow them to cool before breaking into clusters.
Ingredients:
Assorted nuts (almonds, cashews, pecans)
Cacao nibs
Honey or maple syrup
Pinch of sea salt
Cacao Nib Popcorn
Add a twist to your typical popcorn by incorporating cacao nibs. Prepare your preferred popcorn, either air-popped or microwaved, and drizzle it with a bit of coconut oil or melted butter.
Sprinkle on some cacao nibs and a pinch of sea salt for an unconventional, sweet, and salty snacking experience. You can also experiment with other flavors such as cinnamon or chili powder for an added kick.
Ingredients:
Popcorn
Coconut oil or melted butter
Cacao nibs
Sea salt (optional: cinnamon, chili powder)
Fruit and Nut Clusters
Indulge in a healthy, satisfying, and naturally sweet snack with fruit and nut clusters. To make this snack, gather your favorite dried fruits, such as raisins, cranberries, and apricots, and mix them with an array of nuts like almonds, walnuts, and pistachios.
Stir in some cacao nibs, and bind the mixture with melted dark chocolate. Drop spoonfuls of the mixture onto a parchment-lined baking sheet and refrigerate until set.
Ingredients:
Dried fruits (raisins, cranberries, apricots)
Assorted nuts (almonds, walnuts, pistachios)
Cacao nibs
Melted dark chocolate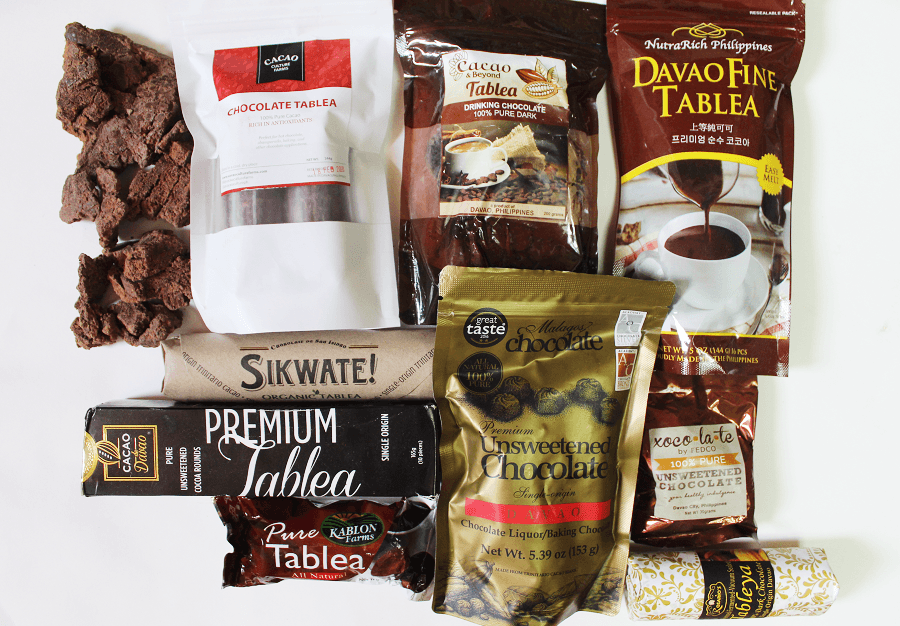 Buying and Storing Cacao Nibs
When you're shopping for cacao nibs, look for ones that are sold in air-tight, resealable packaging. This will help maintain their freshness and make storage much easier. You can find cacao nibs at most health food stores, specialty chocolate shops, or even online.
Once you've purchased your cacao nibs, it's important to store them properly to ensure they maintain their flavor and nutritional value. To store cacao nibs, the principles are similar to storing chocolate.
Choose the right container: Opt for an air-tight container, like a glass or plastic jar with a sealable lid, or use the original packaging if it has a resealable closure. This will help keep out moisture and air, preserving the cacao nibs' freshness and keeping them from getting chewy.
Find a cool, dark place: Cacao nibs should be kept in a dark, cool, and dry location. The ideal temperature for storage is between 60-70°F (15-21°C), away from direct sunlight, heat sources, or moisture, as these can alter their taste and texture.
Keep them away from strong odors: As cacao nibs are quite absorbent, store them away from any food items with strong smells, like onions or garlic, to prevent them from taking on those flavors.
When stored properly, cacao nibs can last several years without a noticeable decline in quality or taste. Now that you know how to buy and store cacao nibs, you can be more confident in exploring these delicious recipes that incorporate this healthy and versatile ingredient.