As the temperature drops and the days get shorter, there's nothing quite like curling up with a warm cup of hot chocolate to bring some comfort and relaxation. With so many options on the market, it can be hard to know which brands of hot cocoa mix to invest in for the winter— and unfortunately, not all are created equal.
To get you beyond the usual Swiss Miss and Hershey's cocoa mix, I've used over a decade of experience in the chocolate industry to share with you the best hot cocoa brands on the market.
In this article, we explore some of the best hot cocoa mix brands available, so you can find the one that best suits your tastes. As you read through my reviews, remember that taste is subjective, so be open to trying a new brand of hot chocolate mix this year. Brands are listed in no particular order.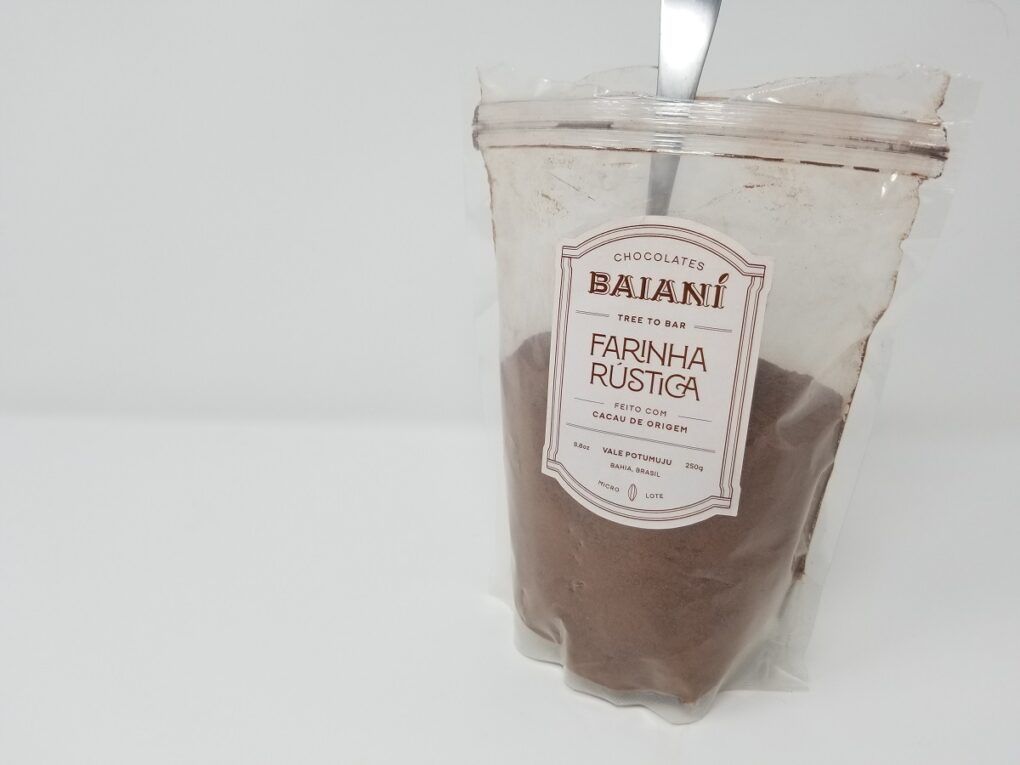 Jump to:
Factors to Consider
When shopping for hot chocolate mixes at your local grocery store, you'll usually find a variety of brands to choose from. Some of the most popular options include Swiss Miss Hot Cocoa Mix and Guittard Drinking Chocolate Mix.
Note that these brands are widely available in most cities in the US, but may be harder to find in the UK. Just below we discuss the flavor, texture, creaminess, and sweetness that you might find in your hot chocolate mix, and what makes for a great cup of cocoa.
Flavor
First and foremost, find a hot chocolate mix that has a flavor you love. Experiment with different brands, as they can offer varying levels of chocolate intensity and richness.
Some popular store-bought hot chocolate mix brands include Godiva, Ghirardelli, and Land O' Lakes. You may also want to try mixes with added flavors, such as mint or hazelnut, especially during the holiday season.
Texture
When it comes to texture, you want a hot chocolate mix that dissolves without leaving a gritty residue (unless that's something you're into). Some brands may use finer cocoa powder, which leads to a smoother drinking experience. But it's important to whisk or blend the mixture well to avoid lumps.
Creaminess
A hot chocolate's creaminess level can significantly impact your enjoyment of the drink. To ensure optimal creaminess, pay attention to the type of milk or water recommended on the packaging.
Generally, using milk instead of water results in a creamier hot chocolate, though you can also add heavy cream or coconut cream for extra richness.
Sweetness
Finally, consider the level of sweetness in your hot chocolate mix. While some mixes may be sweetened with refined sugar, others might use artificial sweeteners or be lower in sugar, or even be made from pure chocolate for a smoother sweetness.
Remember that you can always add extra sweeteners or leave some out, depending on your preference, but you can't take anything out of a premade mix. By considering these four factors - flavor, texture, creaminess, and sweetness - you'll be able to find the best hot chocolate mix for your taste buds and cozy moments.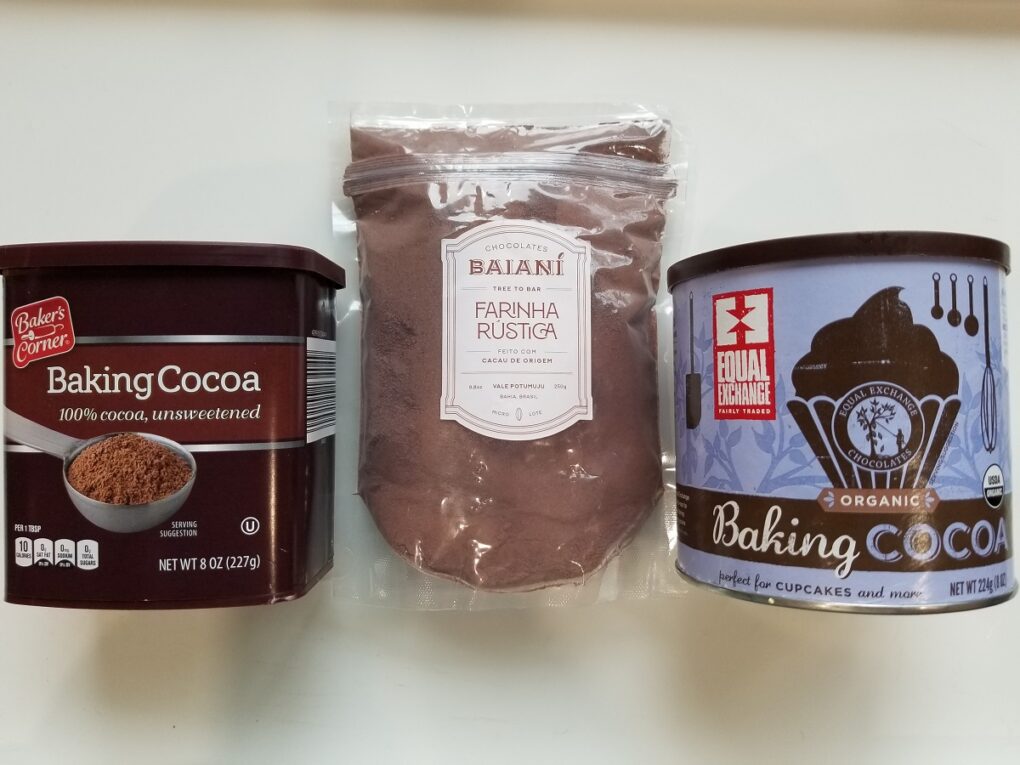 Additional Considerations
Organic
When choosing the best premade hot chocolate mix, consider looking for organic options. Opting for an organic hot chocolate ensures that the cocoa beans, and often the other ingredients, are grown without synthetic fertilizers, pesticides, or genetically modified organisms (GMOs).
This can help you feel better about the quality of the ingredients in your cup of cocoa.
Gluten-Free
For those with gluten sensitivities, it's important to find a hot chocolate mix that is gluten-free, and often certified gluten-free. Most hot chocolate mixes are naturally gluten-free, but may have some level of cross-contamination from the processing facilities.
It's always wise to check the label to ensure it doesn't contain any glutinous ingredients or wheat-derived sweeteners or thickeners.
Fair Trade
By choosing a hot chocolate brand made from fair trade cocoa, you are supporting more ethical and responsible practices in farming. Fair trade certified products ensure that farmers and workers are paid more fair wages for their product.
Look for the fair trade certification on the label when selecting your hot chocolate mix, though be careful that it isn't only a single ingredient that's been certified.
Vegan
For those following a vegan lifestyle or prefering dairy-free options, there are numerous vegan hot chocolate mixes available these days.
Vegan hot chocolate mixes will generally use plant-based alternatives like almond, coconut, or soy milk powders instead of traditional milk ingredients, though some are just plain dark chocolates made with organic sweeteners.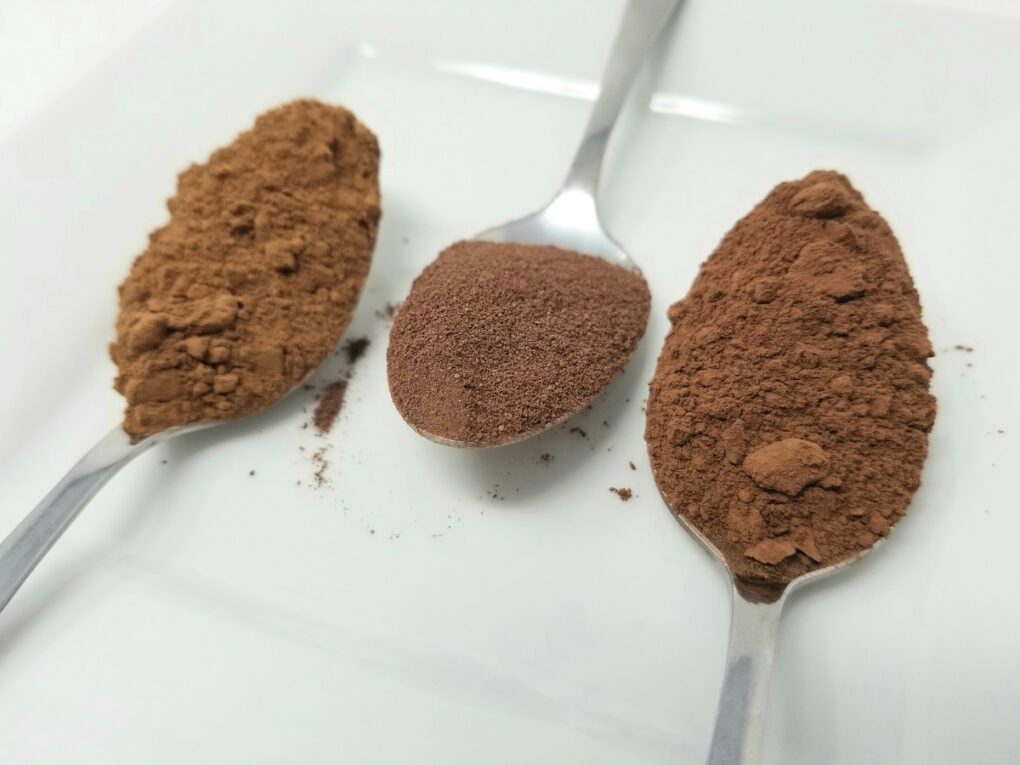 Best Hot Chocolate Mix Brands
Christopher Elbow Drinking Chocolate
Christopher Elbow Drinking Chocolate is a luxurious hot chocolate mix that comes in a beautiful tin. Made with high-quality cocoa powder and tiny chocolate chips, it has a rich, deep chocolate flavor and a velvety texture that sets it apart from other hot chocolate brands.
It's a bit pricier than some options but worth it for a special treat or as a gift for a chocolate lover.
Ghirardelli Hot Chocolate
If you're looking for a popular hot chocolate mix that's rich, decadent, and downright delicious, you can't go wrong with Ghirardelli hot cocoa. This iconic chocolate brand has been crafting chocolate products since 1852, and its many hot chocolate mixes have long been a hit.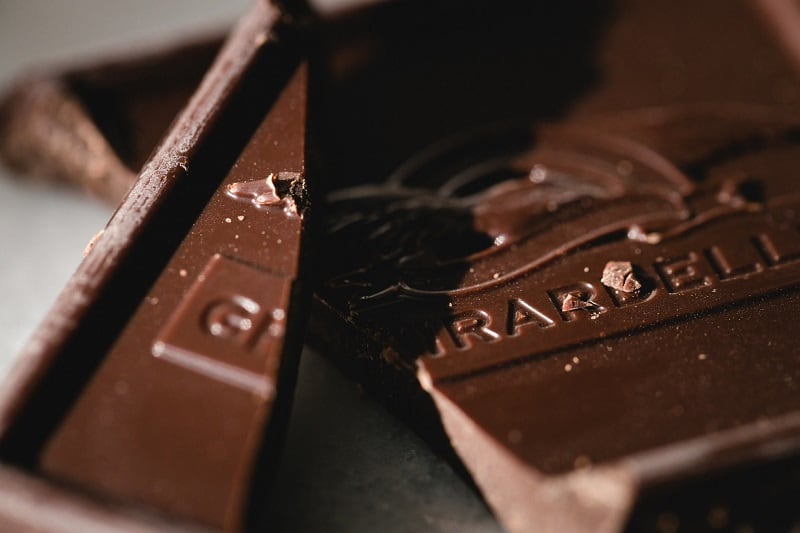 Starbucks Hot Cocoa
When you need a comforting cup of hot chocolate, Starbucks is always a reliable choice. With the at-home verison of its signature blend of rich cocoa and steamed milk, Starbucks' hot chocolate mix delivers a velvety smooth texture and a satisfyingly sweet taste.
Starbucks stands out amongst the common grocery store brands for its open commitment to working towards more ethical sourcing and sustainability. While the company's ethical sourcing page states their goal as 100% ethical sourcing by 2020 (three years ago), it's a start.
Guittard Drinking Chocolate
Guittard drinking chocolate is a premium brand of hot chocolate mix that is made with high-quality ingredients, including sustainably sourced cocoa. The company has been making chocolate products for over 150 years, and its hot chocolate mix is no exception to its commitment to excellence.
In particular, Guittard's drinking chocolate is known for its rich and intense flavor, and it comes in a variety of flavors, including classic milk chocolate and dark chocolate.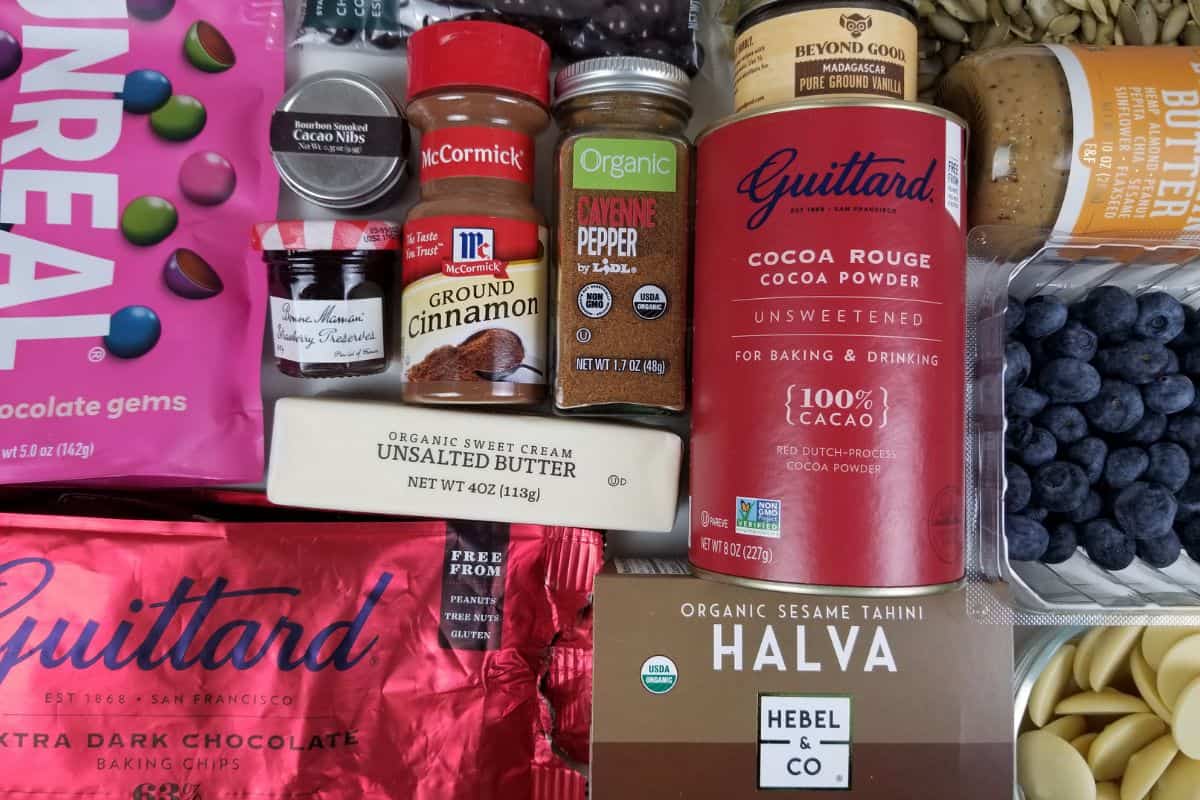 Pump Street Chocolate 85% Drinking Chocolate
Pump Street is a craft chocolate and bakery company that makes its hot chocolate mix from scratch using their own chocolate. The mix is made with high-quality ingredients, including organic cocoa, unrefined cane sugar, and Malagasy vanilla (from Madagascar).
I'd describe the mix as rich and velvety, with a deep chocolate flavor and a hint of sweetness. The mix has a smooth texture that dissolves easily in hot milk or water, making it an absolute standout amongst the other mixes here.
Dandelion Hot Chocolate
Dandelion is a specialty chocolate maker that offers a unique line of artisanal hot chocolate mixes. Their hot chocolate mix is made with high-quality cocoa beans sourced from around the world, each origin being known for its complex and nuanced flavor.
Dandelion now even offers a range of flavors, including classic milk chocolate and dark chocolate, as well as more unique flavors like gingerbread and peppermint. Dandelion Chocolate's drinking chocolate mix is even vegan-friendly, made with just two ingredients: cocoa and sugar.
That's it. No artificial flavors, no preservatives, no fillers. Just pure, high-quality cocoa beans and organic cane sugar. And the result is a rich, velvety hot chocolate that's unlike anything you've ever tasted.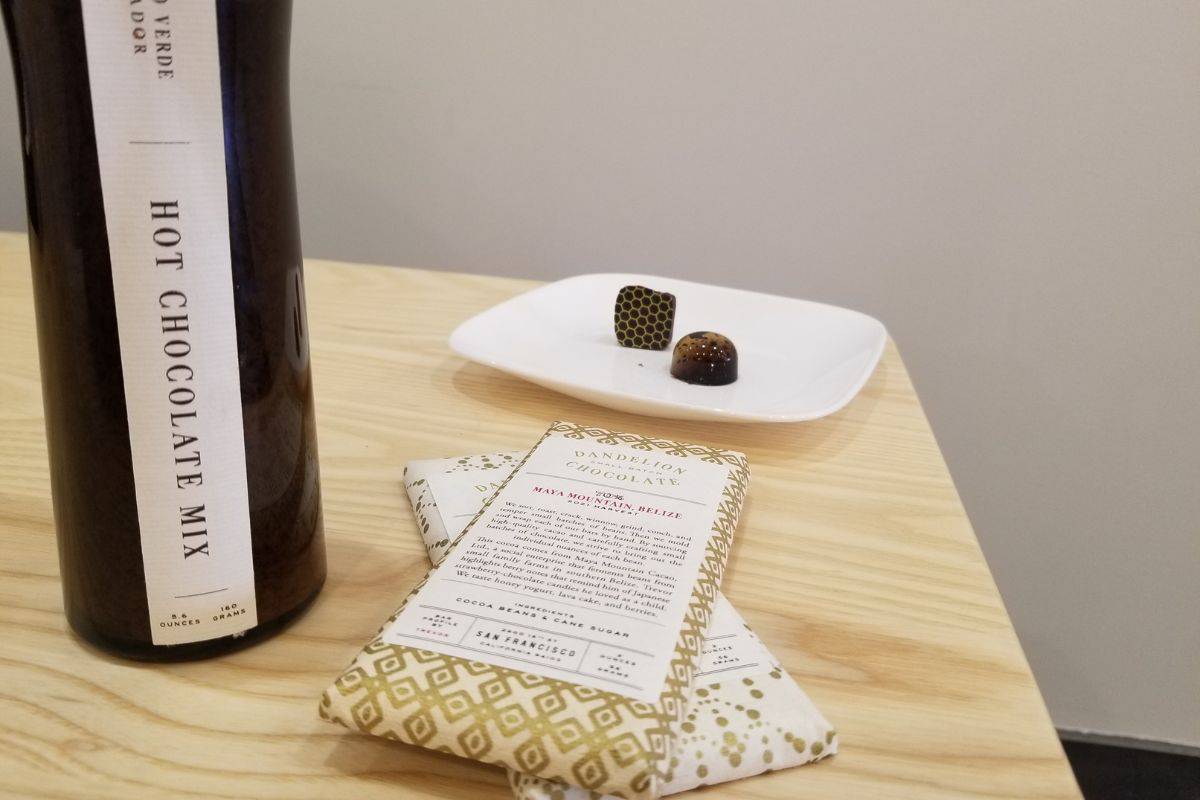 Dick Taylor Drinking Chocolate
If you're looking for a delicious hot chocolate mix that will warm you up on a cold winter's day, Dick Taylor drinking chocolate is worth a try. Made with organic cocoa beans and cane sugar, this mix is rich and flavorful with just the right amount of sweetness.
Plus it's easy to make - just add hot milk or water and stir it up. Whether you're snuggled up on the couch with a good book or enjoying a cozy evening with friends, Dick Taylor's drinking chocolate is the perfect treat to help you relax and unwind.
Valrhona Dark Hot Chocolate Mix
For those who prefer a more intense chocolate flavor, Valrhona's dark hot chocolate mix is an excellent choice. It has a rich, luxurious flavor that's perfect for dark chocolate lovers. Enjoy it straight from the package or customize it with your favorite toppings and mix-ins.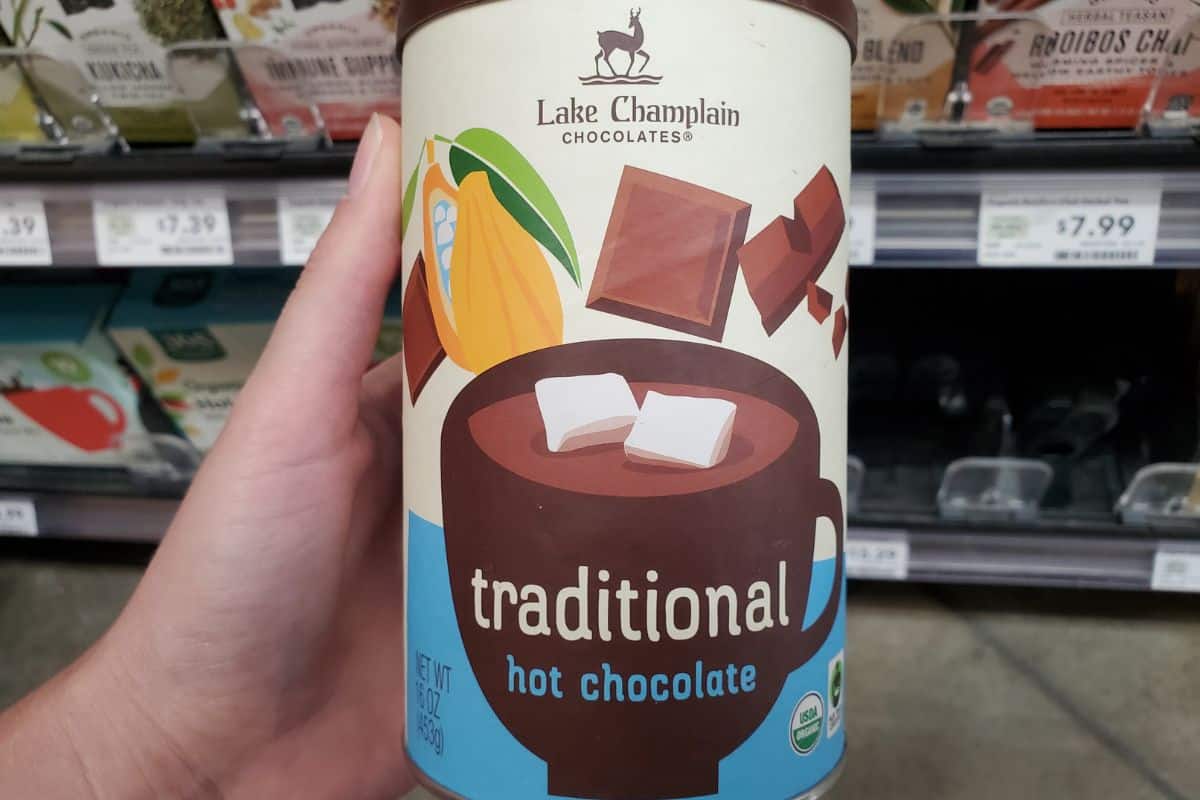 Lake Champlain Chocolates
With a blend of rich cocoa powder and real chocolate shavings, Lake Champlain's hot chocolate mix delivers a rich and complex flavor. Made with cocoa beans sourced from around the world, their organic hot chocolate mix is a perfect blend of sweetness and decadence.
Whether you prefer classic hot chocolate or a spicy twist with their Aztec Hot Chocolate mix, Lake Champlain has a flavor for everyone.
Jacques Torres Hot Cocoa
Jacques Torres's hot chocolate mix is a premium product made with high-quality cocoa powder as well as chunks of real chocolate. Are you sensing a theme? It delivers a rich and complex flavor profile that can be customized to your taste preferences by adding more or less milk.
The mix is easy to prepare and creates a smooth and creamy texture in your cup. Like Christopher Elbow's, it comes in a beautifully-designed tin, making it a great gift for hot chocolate lovers. Plus, it's gluten-free and contains no artificial flavors or preservatives.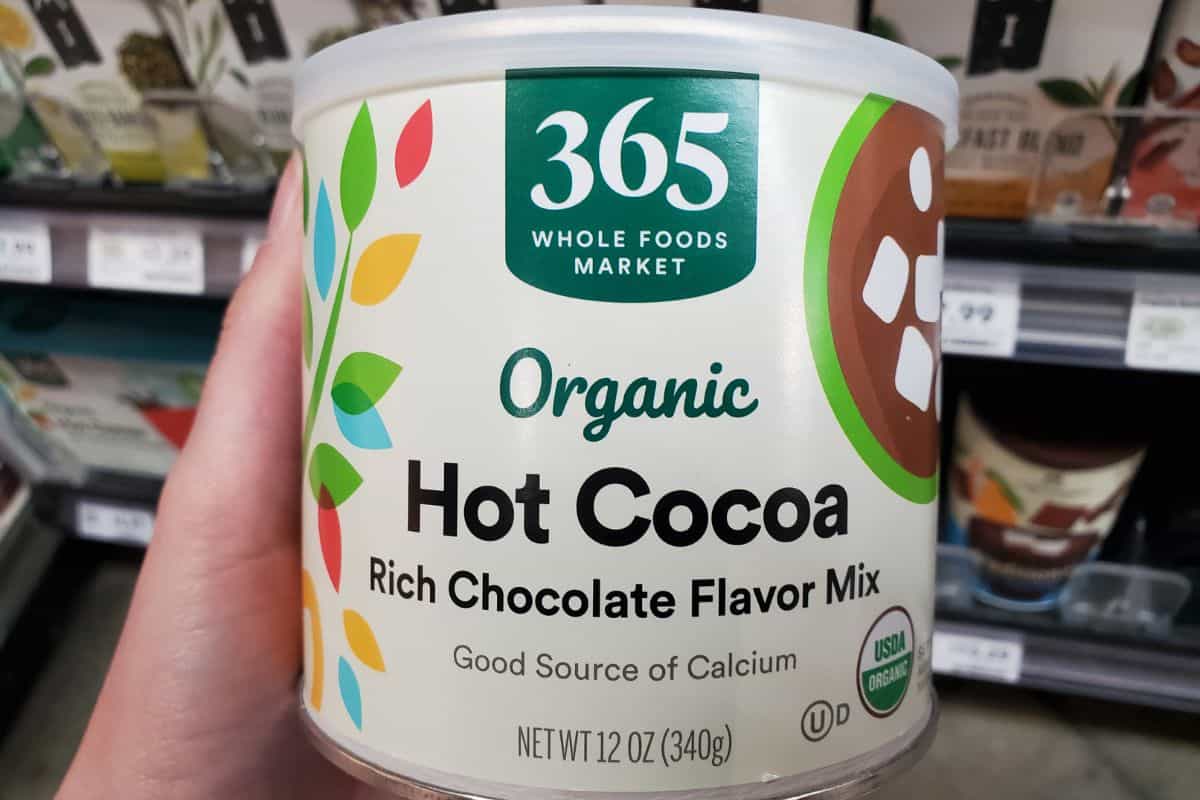 365 Organics Hot Cocoa
365 Organics is Whole Foods' brand of hot chocolate mix. I enjoy it because it's the perfect blend of high-quality, organic ingredients, coming together to create a rich, velvety, and indulgent hot chocolate experience.
Made with high-quality cocoa powder, organic cane sugar, and a touch of sea salt, this hot chocolate mix delivers a deep, chocolatey flavor that is both satisfying and comforting.
French Broad Chocolates Sipping Chocolate
French Broad's sipping chocolate is a luxurious hot chocolate mix that will transport you to a world of indulgence with every sip. Made with organic, fair-trade cocoa and sugar, this sipping chocolate is a perfect blend of rich, smooth, and velvety flavors that will warm you up on a cold winter evening.
As you open the package, you'll be greeted with the rich aroma of smooth chocolate. The mix comes in mini chocolate chips that dissolve easily in hot milk or water. As you prepare your cup, you'll notice the deep, dark color of the chocolate, promising an intense and decadent experience.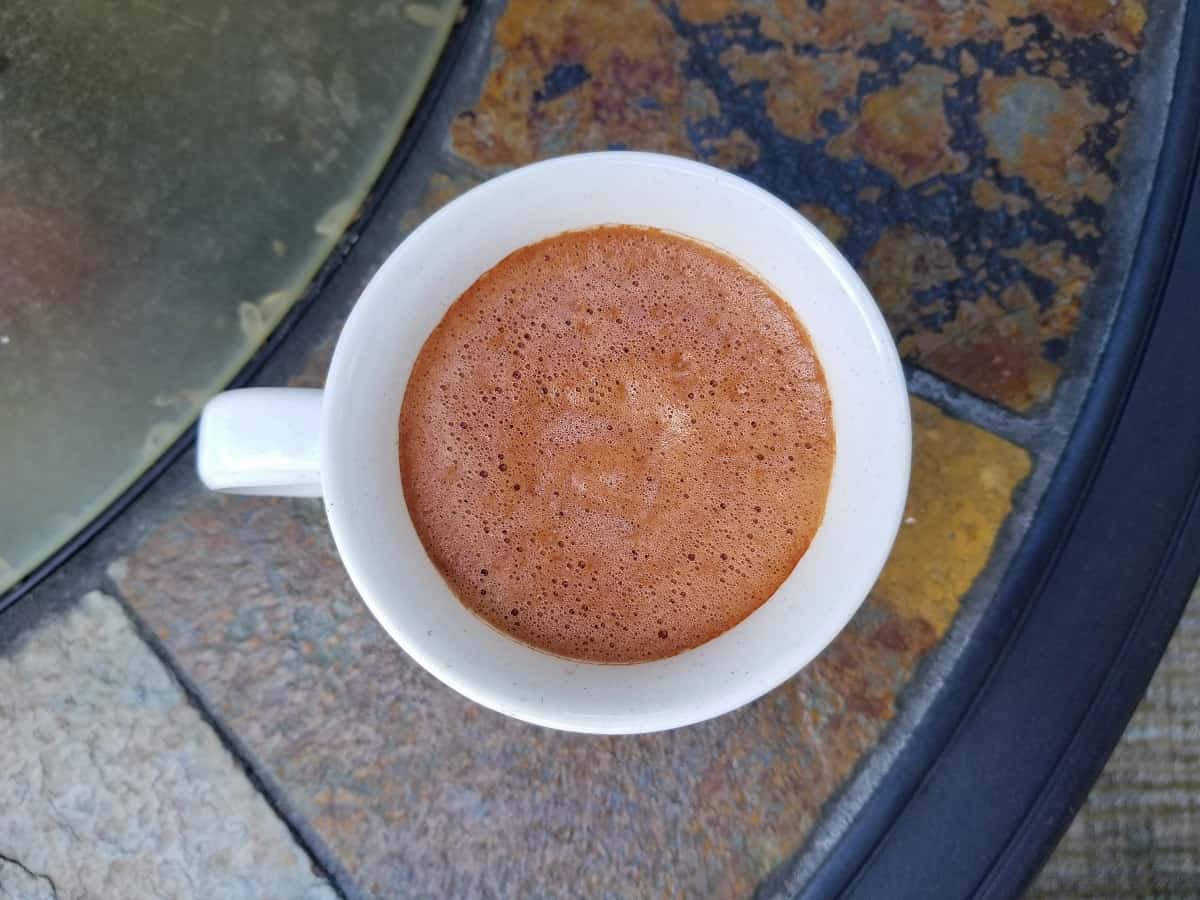 Swiss Miss Hot Cocoa
An overview of instant hot cocoa mixes wouldn't be complete without the OG Swiss Miss, an immensely popular brand of hot chocolate mix that's been enjoyed for decades. It's known for its light and creamy flavor, as well as its convenience and ease of preparation.
Swiss Miss offers a variety of flavors, including classic milk chocolate, dark chocolate, and even marshmallow, which was always my pick as a kid, but the flavor is more nostalgic than decadent. However it's still a great option for anyone looking for a quick and easy way to enjoy a warm and comforting cup of hot chocolate.