While living in the Sacred Valley of Peru, I went on an adventure to see Machu Picchu as a backpacker, and with a backpacker's budget, widely claimed to be one of the Seven Wonders of the (Modern) World.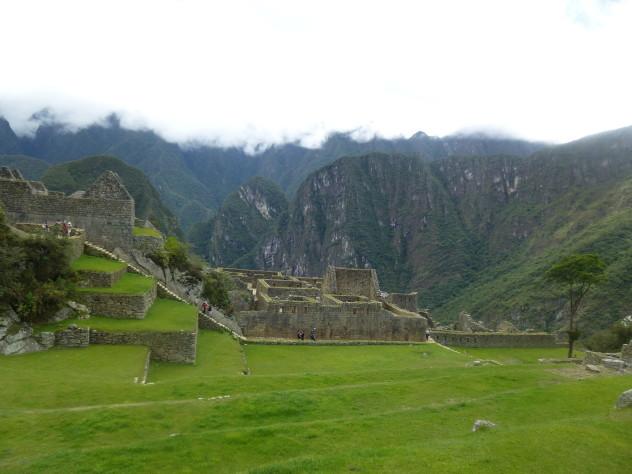 The trip started on a Wednesday morning after a colectivo (shared van) ride from Cusco to Ollantaytambo. From there I took a second colectivo towards the hydroelectric plant, and many vast, foggy mountains & several stops for food later, we arrive at the plant. Note that if you take a colectivo to Santa Teresa/Hydro-Electric Plant, you will either have to pay an arm & both legs for a 20 minute train ride the rest of the way into town, or walk the 7km to the town of Aguas Calientes.
It's a cute but jaded town; you won't get a deal on anything unless you have at least 5 people in your group. The walk to get there is beautiful and easy, and takes about two hours, especially if you walk fast and stop to take a ton of pictures like I did, so budget that time in. Also bring bugspray. I picked up some new Korean friends on the way, as well as a Chilean guy the Koreans had previously adopted. I went the very first part alone, but the rest? See for yourself.
Just before arriving at the train station, you stop at a checkpoint and sign your name in a big book. Then the fun part starts. Now you could sleep on the van, but the walk is a whole other animal.
It's like you're there, but you don't have to be sore for days after.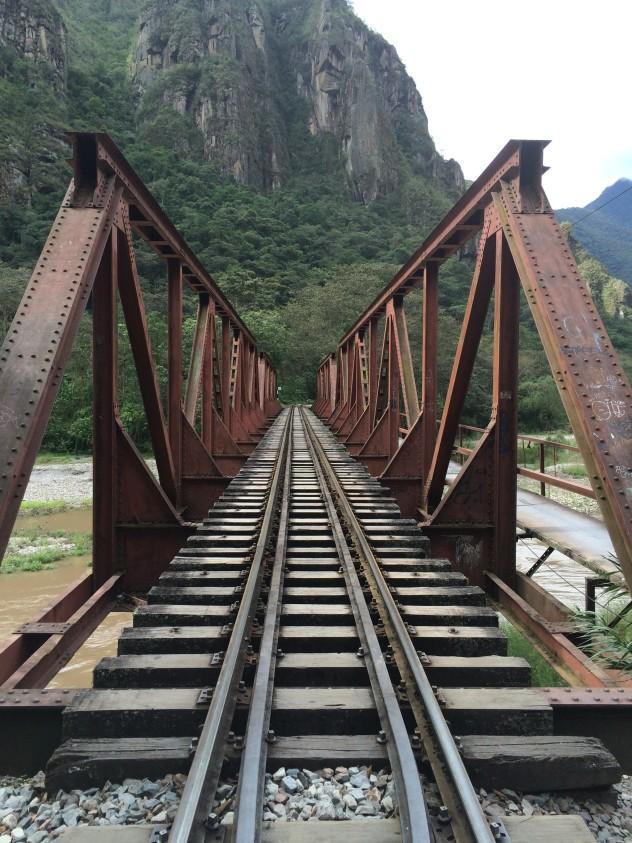 Feel free to stop for a snack, since you didn't pay for the train. Feel free to also watch it pass you on by while you take a bite.
Over 1 million people visit the Sacred Valley every year. Have you been to Machu Picchu yet?