Fair Trade chocolate is often lauded as the most equitable chocolate in the world, yet farmers only receive 20% above market price. In a world where most cacao farmers live in poverty, why is that still seen as the best we can do?
In this article we dive into the issues with fair trade chocolate, alternatives to fair trade, and the benefits of fair trade as a movement. Ironically, not all labels are created equal, so at the end of the article is a guide to the most common different Fair Trade labels around the world.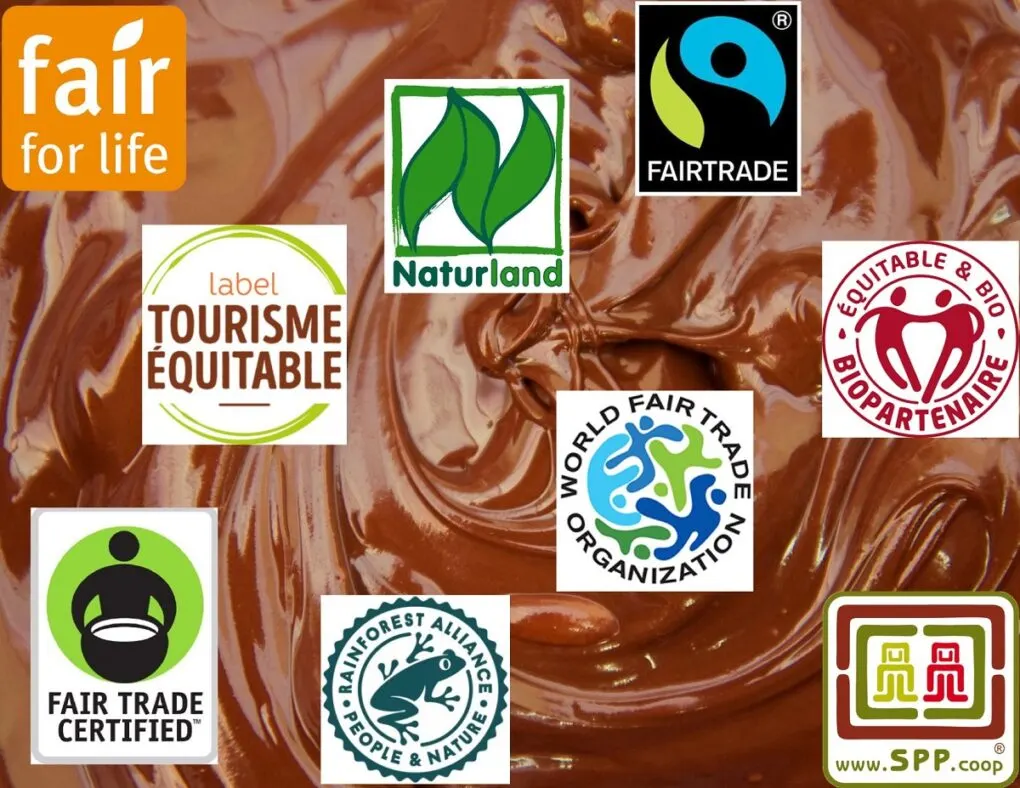 Problems With Fair Trade Chocolate
Impact on Income
One of the biggest— if not the core criticism— against the existing Fair Trade models is that the minimum price paid is still dependent upon the fluctuating market price of cocoa. Despite the guarantee of a better price, the fluctuations give a sense of uncertainty. In addition, the decline in cocoa bean prices over the last few decades means that even fair trade cocoa prices may not offer a living wage.
In addition to the low profit of selling cocoa beans, production is highly labor-intensive, ramping up costs for the producer. Cacao farmers always put the same amount of resources into their crops, or sometimes more depending on the year. But buyers are willing to pay less for cacao each year just because they can, while chocolate consumers are still paying roughly the same amount as before.
I mean, imagine if every chocolate bar, set of tires, and month of rent were sold to you based on that very day's market price? You'd never be able to budget for the month, much less the year! Chocolate customers aren't paying a different price each day for their favorite bars, so why should farmers get paid differently each day?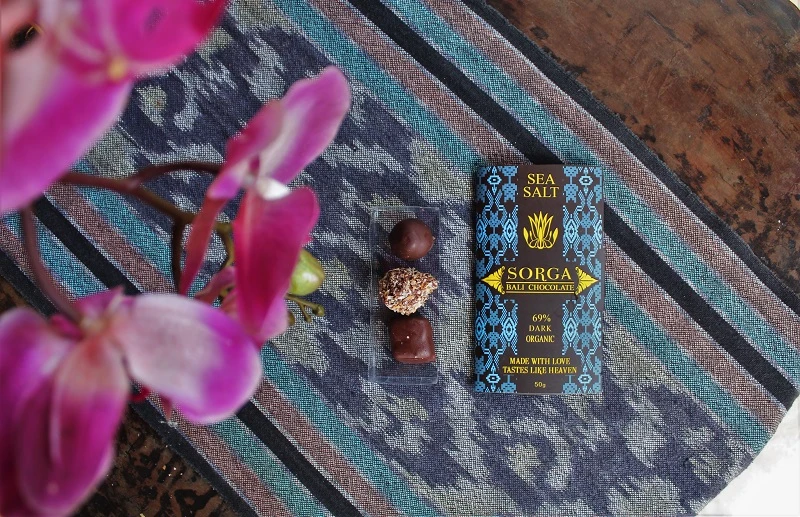 Competing Initiatives to Fair Trade
Fairtrade Labeling Organization International and FLOCERT, their auditing organization, are expensive to maintain. This has two implications. The first has already happened; as big chocolate corporations that partnered with Fairtrade continue to pull out their membership to create their own 'fair' labels. Many of the Fair Trade chocolate brands around the world now use these other labels.
Second, you have ethical trade advocates that find FLO's overall impact less-than-stellar. These are players who want to move away from Fair Trade to find more impactful models, such as direct trade. Both outcomes are a blow to the Fair Trade movement, because the initiative relies heavily upon the consumer recognition it's built up over the decades.
Yet despite that growth, Fair Trade still makes up an insignificant portion of global cacao trade, which caters to the mass market. More competing ethical trade initiatives also continue to eat at fair trade's share of the market. If they become unable to compete against established big chocolate businesses and craft chocolate makers, their growth is in danger of slowing down.
It's quite the catch 22, however, because such an outcome would only further highlight the inadequacy of fair trade's impact. It would only serve to help out the narratives the competition uses in their marketing, narratives which we'll address below.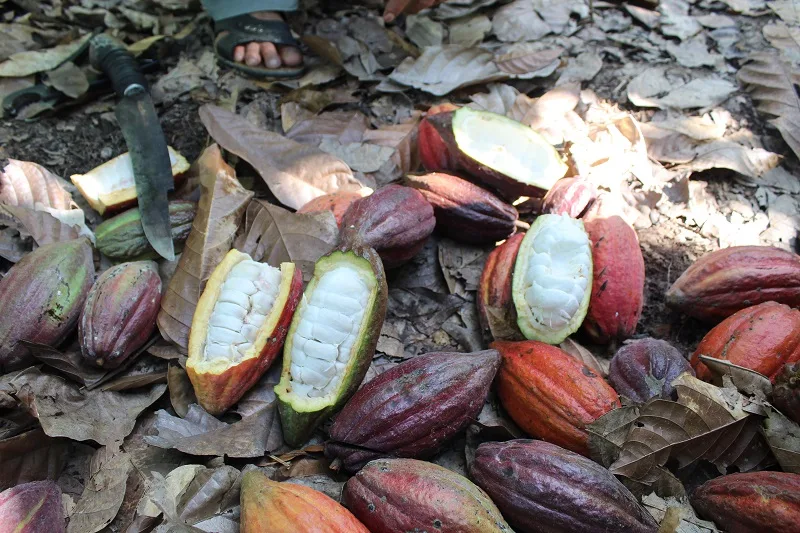 Cost of Organizational Structure
FLO's requirement that farmers be members of cooperatives before they can benefit from the program is often seen as a form of gatekeeping. Another side to the strength of co-operatives is the hurdle of bureaucracy that it creates for small farmers. The FLOCERT compliance checklist mitigates this by demanding democratic processes and participation in the operation of the co-operatives.
However, the depth of this can be difficult to police. Even among member farmers, a difference in influence, voice, knowledge, and resources exists. In the 2012 paper of Davenport & Low, they argue that Fair Trade's use of the word producer also makes it difficult to clarify the actors behind their model's supply chain, and the degree to which they benefit from transactions.
The ambiguity of certain terminology has the danger of leading you to believe that all fair trade achieves is to substitute one middleman for another. As an example, Fairtrade standards ensure that the ingredients sourced in a product are Fairtrade up to the indicated amount. However, certified producers themselves do not have to sell only Fairtrade material to get certified.
In their compliance checklist, FLOCERT indicates that at least 50% of the supply must be Fairtrade. However, this means that some producer organizations are dealing in markets other than Fairtrade.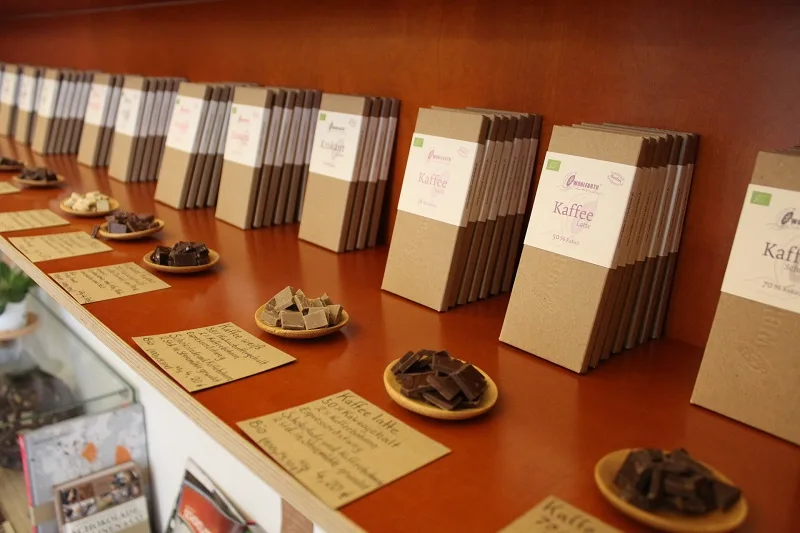 Effectiveness of Fair Trade Audits
Fair Trade initiatives are also questioned in their ability to monitor and police compliance to standards and misuse of funds. This includes labor issues involving minors and refugees. Fair Trade has been strict on the use of child labor. However, a distinction has been made between forced child labor and children helping their families on the farm when they are needed.
Due to cocoa production's labor-intensive nature & cultural expectations, full eradication of child labor is simply not possible. Audit agents usually work directly with co-operatives and rely on their records and site visits to make an assessment.
In some cases, records have not been maintained well, which they can do nothing about. Critics have also pointed out concerns with how Fair Trade premiums have been spent, and the ability to track transactions. Some wonder if there is enough manpower to conduct quality audits, because producer organizations can have thousands of farmers.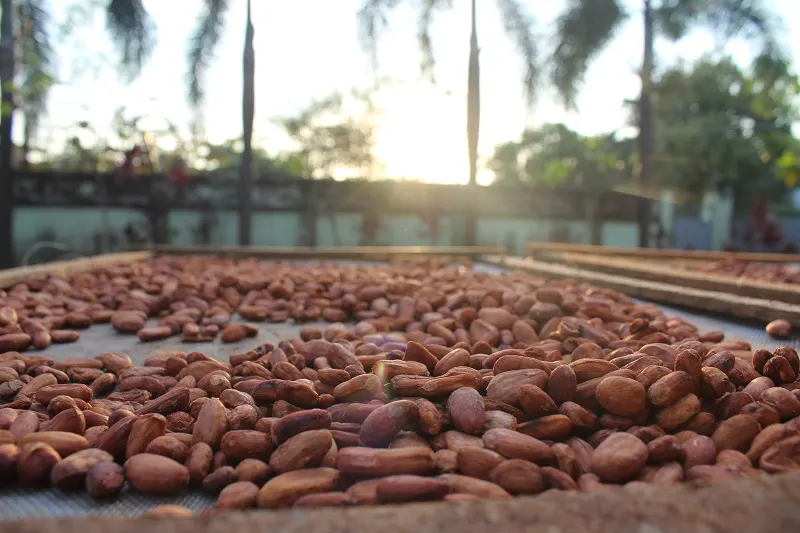 Quality of Fair Trade Cocoa
Questions also arise about the market inefficiencies created by labeling initiatives. With a guaranteed Fairtrade Minimum Price, critics argue that producers are not incentivized to improve the quality of cocoa beans. It is expected that the low-quality cocoa beans that are produced will eventually find it difficult to compete against better-quality products, but this has yet to happen.
Actual Fairtrade Content of Chocolate
Compound products (like chocolate) are defined by Fairtrade as being made of multiple components. Looking at the main Fair Trade label alone doesn't tell you if the bar is composed of 100% fairly traded goods. Fairtrade applies a Mass Balance system, which allows certification of 'compound products,' meaning those that are not made 100% from fair trade-certified ingredients.
As part of a 2020 global strategy to expand farmers' access to world markets, Fairtrade changed its policy to allow companies to use an "ingredient label" on multi-ingredient products that are sourced with only one Fairtrade-certified ingredient. This was previously known as the Fairtrade Sourcing Program, and expanded later on. The strategy does help farmers expand their market to more buyers, but may obscure the origin of the final product.
Consumers interested in knowing the details of the contents of their chocolate bars have to be familiar with labeling guidelines. They would need to check with their respective organizations to understand how fair trade ingredients are represented before buying.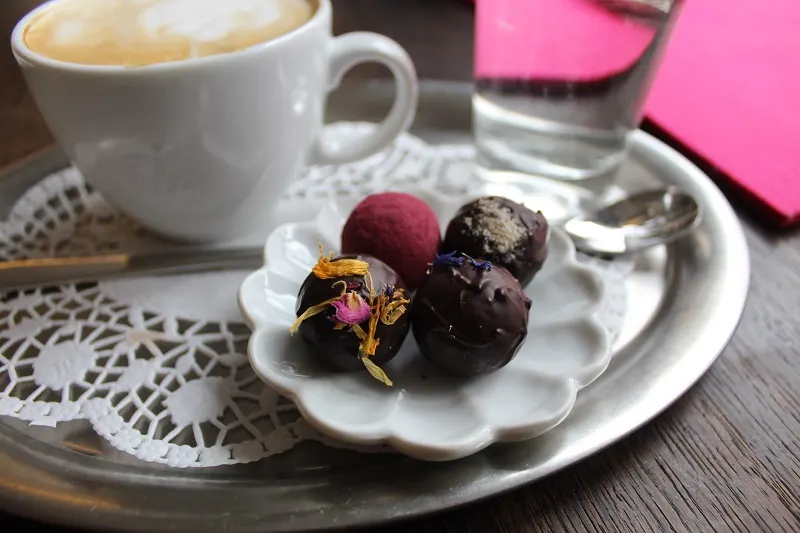 FINE, an association of major Fair Trade networks defines Fair Trade as:
"…a trading partnership, based on dialogue, transparency and respect, that seeks greater equity in international trade. It contributes to sustainable development by offering better conditions to, and securing the rights of, marginalized producers and workers – especially in the South.."
FINE's definition summarises the fair trade movement's goal of having a broad impact on trade relations. Their establishment also serves to set in place protections from various forms of exploitation.
In a 2012 paper, McGonnigal puts the situation into perspective. Fairtrade still makes up a small share of the market. Only those with the purchasing power will be willing to pay the Fairtrade premium, while the rest stick to cheaper chocolate. Most people just can't afford it, or just don't know better. Meanwhile, the fair trade movement needs to address the future challenges brought about by the many various certification labels.
Not only do they face competition from big corporations and independent private ventures, but they also face them from within the movement. Perhaps instead of looking at how fair trade can change, a transformation in the attitude of consumer spending is needed. After all, enough consumers need to be accepting of higher prices to justly compensate small farmers.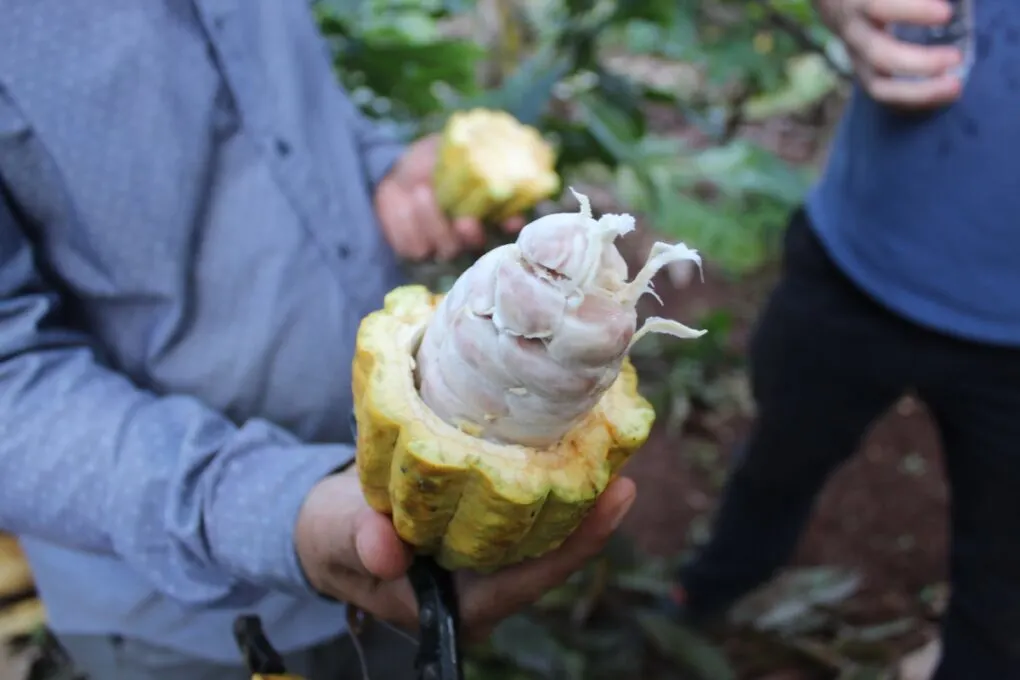 Guide to Fair Trade Labels
There are many networks of initiatives that make up the Fair Trade movement, and each of them have labels to represent their own programs. Some makers even try to profit from these labels by marketing their products as fair trade or fairly traded despite not meeting international standards.
Thankfully, the Fair World Project published a 124-page guide to Fair Trade Labels that lists major Fair Trade labeling organizations on the international and national level, and in alphabetical order with various ratings included. In the basic fair trade label guide below, I've highlighted some of the most common labels you'll find in your local market, whether looking to buy fair trade chocolates or not.
Association for Fair and Sustainable Tourism (ATES)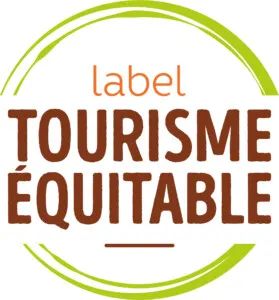 The Association for Fair and Sustainable Tourism is a non-profit organization with a focus on fair trade tourism. It was established in France in 2006, with the goal of promoting responsibly-operated tours, and has expanded form there. They created the Fair Tourism Label in 2014 to show the public that those tour operators operate responsibly, and that their activities benefit the local communities.
Biopartenaire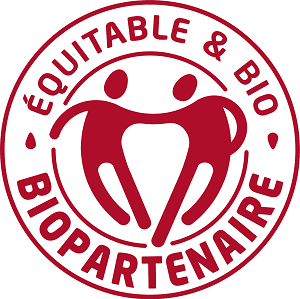 Part of the Global North initiative is Biopartenaire. It is one of the members of Commerce Équitable France (CEF), which brings together Fair Trade initiatives in France. Biopartenaire focuses on the organic farming fair trade economy. They rely on the Fair For Life standards with the addition and emphasis on organic production and long-term contracts for farmers. Alternatively, they also use the FiABLE standards.
Fair For Life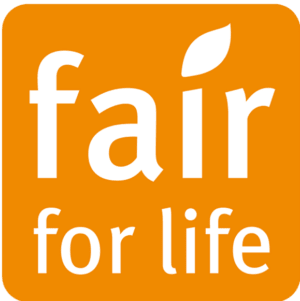 The Fair for Life standards certification is the result of the merger between the IMO Fair for Life standards and the Ecocert Group Fair Trade standards, and is managed by Ecocert SA. They adopt the recognition approach towards other fair trade certification schemes when they are comparable in principle and control measures. They don't charge for the use of their label, either.
Instead they require members to participate in awareness-raising activities on the impact of fair trade, and report on the activities of production in their supply chains.
Fairtrade International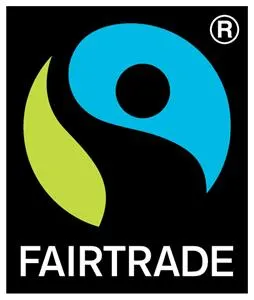 FLO is the most recognizable fair trade labeling initiative. Their logo is a revision of the very first trade label from Max Havelaar, which was launched under Solidaridad, a Dutch development agency. FLO's fair trade standards are set in accordance with the ISEAL Code of Good Practice and Standard setting, and 50% of the participating voting stakeholders are producers.
In addition to the standard-setting that they do, FLO also runs campaigns to raise awareness among consumers. In 2014 FLO launched the Fairtrade Sourcing Program (FSP), later called Fairtrade Sourcing Ingredients (FSI) for cocoa, cotton, and sugar. This allowed companies to get certification for their compound products under the FSI label without all the ingredients having been sourced as fair trade.
Fair Trade USA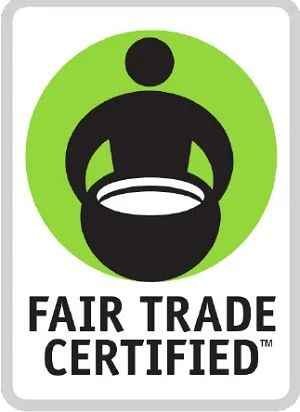 Today the decision-making governance body of FTUSA is made up largely of business specialists. They strive to include representation from multiple stakeholders, but do not specify a single group. The standards are publicly available, but details regarding policies for certification, pricing, or labeling are not included. However they claim that they follow the ISEAL Code of Good Practice for Setting Social and Environmental Standards, which are decided on by a "reasonable balance" of stakeholders.
FTUSA's main difference is that they do not limit their certification to small farms. They also have a low threshold of just 20% fair trade content in their compound products to achieve certification. The use of premiums is also not restricted to benefit the community. They can be used as cash payments to individuals, payment for certification fees, or even investment by the owner of medium or large-sized farms.
Naturland Fair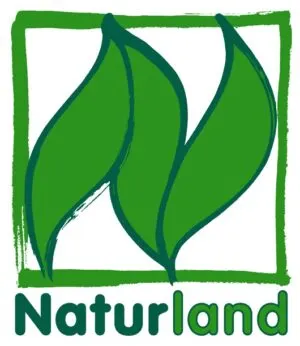 Naturland has been operating since the 1980s, and launched the Naturland Fair certification in 2010. They are a German organization that was a pioneer in promoting organic agriculture and advocating for organic farming. They combine organic and fair trade products under their certification, and certify farmers from both the Global Sound and the Global North. Naturland recognizes that struggling small and medium-sized farms also exist in the Global North, with estimates that they lose roughly 400,000 farms per year in the EU.
Only farmers have voting power in their decision-making body, while processors and traders can become members (without voting power). Products can still be certified with the partner logo if the confirmed fair trade ingredients make up more than 50% of the final product and comply with the Naturland Fair organic standards. They also run awareness campaigns on international agricultural production and trade relations between actors in the organic space and labor force.
Small Producer's Symbol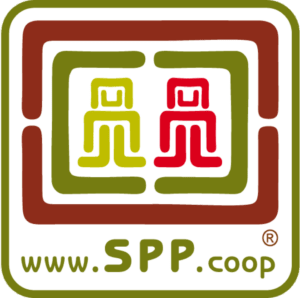 SPP comes from the Spanish acronym of the organization's name, Símbolo de Pequeños Productores. This group forms the Latin American and Caribbean network of small fair trade producers named Coordinadora Latinoamericana y del Caribe de Pequeños Productores de Comercio Justo (CLAC). They are members of FLO, and their program focuses on empowering small producers.
The program even goes so far as to restrict the maximum workable farmland of the members, to ensure they're working with the right demographic of producers. SPP offers a minimum price that is usually higher than the ones published by other fair trade labels. They encourage buyers to provide additional support for the projects of producer organizations under what they call "Global Contributions".
World Fair Trade Organization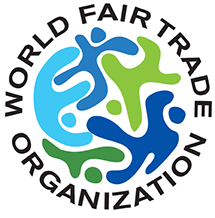 Formerly known as the International Federation for Alternative Trade (IFAT), the original members focused on supporting marginalized handicraft artisans in the Global South. It was founded with the goal of supporting marginalized populations and preserving traditional skills. The World Fair Trade Organization (WFTO) certifies three kinds of groups: Fair Trade Organizations (FTOs) that trade in fair trade products, Fair Trade Networks (FTNs), and Fair Trade Support Organizations (FTSOs).
In 2018 they launched their new standards which revised and strengthened their system by providing more clarity, guidance, better monitoring systems, and compliance criteria for networks and support organizations.
Rainforest Alliance & UTZ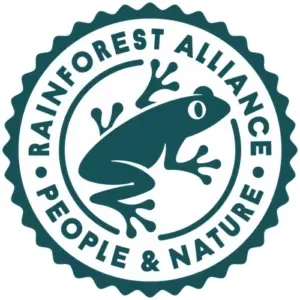 Rainforest Alliance and UTZ fall under Sustainable Development Labels, which have a higher focus on sustainable farming practices. Sustainable Development Labels are sometimes confused with fair trade, but they are different. They don't share the same focus on priorities and commitments as fair trade in their programs. UTZ has since merged with the Rainforest Alliance, with the Rainforest Alliance as the final representing organization.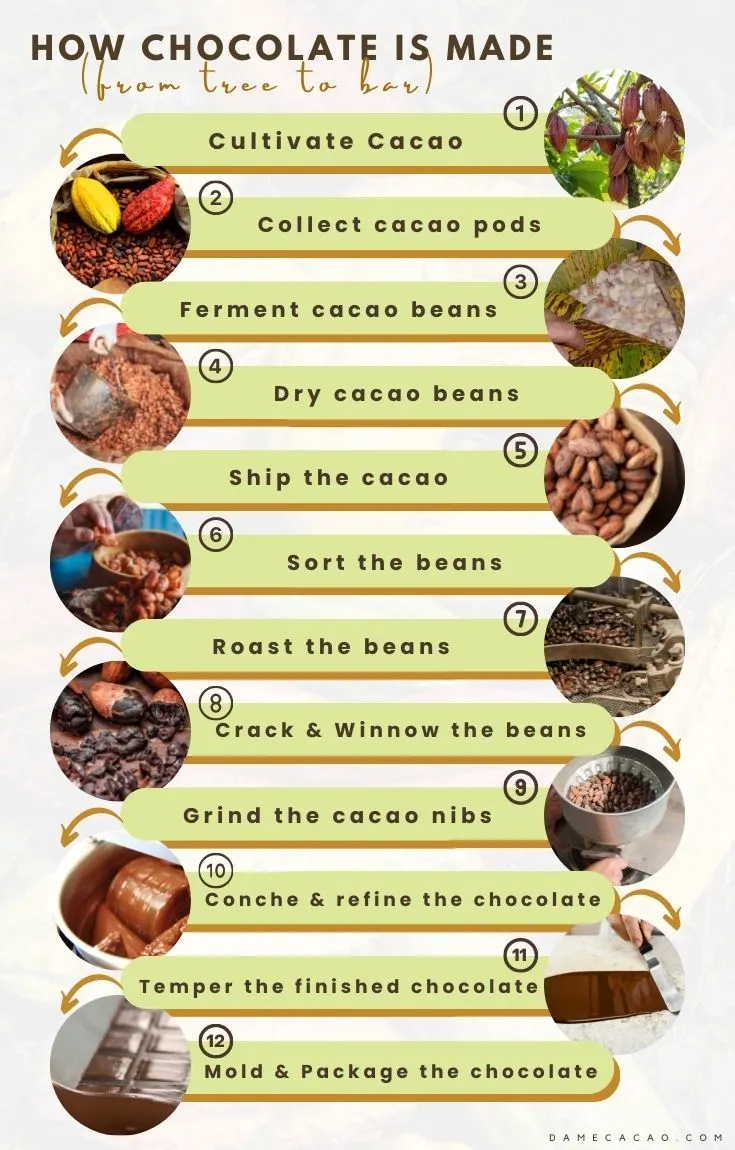 Fair Trade Chocolate FAQ
What chocolate products are Fair Trade?
Fair trade products bear the mark of the organization that certified them. The most recognizable international label is the Fairtrade International Label, featuring the simplified Max Havelaar design from 1988. Different labels indicate different standards, and Fairtrade includes additional labels to inform consumers of the details. Unfortunately, not all the nuances are expressed in the label, and it's left to the consumer to rule if everything inside is really Fair Trade.
Is Fair Trade chocolate really fair?
Fair Trade chocolate is fairer than the great majority of mass market chocolates. Many labeling organizations have established systems to trace their products throughout the supply chain, and improve upon these regularly as a means of monitoring compliance. But Fair Trade isn't perfect, and alternative models have sprung up to compensate for its shortcomings. Just the same, the mere existence of the Fair Trade movement helps spread awareness, and continues to popularize the idea of everyday ethical trade.
How can you tell if chocolate is Fair Trade?
The only way to tell if chocolate is Fair Trade is if it bears an appropriate certification label and indicates the quantity. In FLO's case, their certifying body FLOCERT conducts regular audits on compliance and traceability to ensure consumers that certified products are indeed fairly-traded.
Does Fairtrade mean no child labor?
No. Fairtrade means no 'forced-child-labor'. In certain cases, children can still help their families do farm work. In an interview with the International Labor Organization (ILO), they sat down with Fairtrade International representatives and outlined what constitutes unacceptable child labor. Ideally, children should not be working the farms, but some cultures still expect them to do so. Fairtrade states, however, that when there are incidences of the worst kind of the use of child labor among their producers, they have systems to deal with them. In addition, the findings of Coulibaly & Erbao in 2019 noted that cocoa cultivation required skilled and efficient laborers, which are quite frankly the opposite of child labor.
Is Fair Trade the same as Rainforest Alliance?
The Rainforest Alliance is not Fair Trade; they are a Sustainable Development Label, though the two have similar certification schemes. Both of them also create market opportunities for small producers to trade their products internationally for better prices. However, their focuses & approaches are different. Fair Trade focuses on structuring trade relations to benefit small producers, specifically of the global South. On the other hand, Rainforest Alliance focuses on agricultural sustainability and responsibly sourced products in the supply chain. They aim also to combat climate change while tackling the inherent social issues therein.
Is Fair Trade the same as UTZ Certification?
UTZ, or UTZ kapeh means "good coffee." Like the Rainforest Alliance, UTZ falls under the category of a Sustainable Development Label. It was launched in 2002, and has more in common with the Rainforest Alliance label due to its focus on sustainable farming and environmental protection. They aim to introduce innovations that improve the yield and quality of farm products, and seek better working conditions meant to improve partner farmer community lives.