Podcast: Play in new window | Download
"There's growing and then there's making, right, and both are distinct arts. So what is Hawaiian chocolate? Is it only that it's grown here? What if it's shipped to Switzerland— does it then become Swiss chocolate because it's made there?"

-Tammie Butterbaugh, Manoa Chocolate
Hawai'i has made both their pineapples & their macadamia nuts world famous, despite neither plant being native to the islands. Next up? Theobroma cacao.
Over the last decade, cacao farmers on at least four of the islands have begun pushing towards making Hawaiian cacao & chocolate well-known to a wider audience. Visitors to Maui, Kauai, O'ahu, and the Big Island can now find at least one chocolate tour or experience nearby, and this is in part thanks to one unlikely player: Dole Foods.
In this episode, we talk to 5 Hawaiian chocolate & cacao industry folks about the evolution of the Hawaiian cacao industry, from trees to bars, and all of the many struggles in between. A transformation over a century in the making, the Hawaiian Islands are well on their way to becoming the Napa Valley of Chocolate. You're just a hop, skip, and a flight away from cocoa bliss.
To read the article version of this episode, click here.
Topics We Cover
the brief history of Hawaiian chocolate, before its current revival
the people & players who've had a hand in building the Hawaiian cacao industry
what it's really like growing a vertically integrated chocolate business on some of the world's most isolated islands
potential avenues for growth of the cacao industry in Hawaii
current issues and concerns for the Hawaiian cacao & chocolate industries both on & off the islands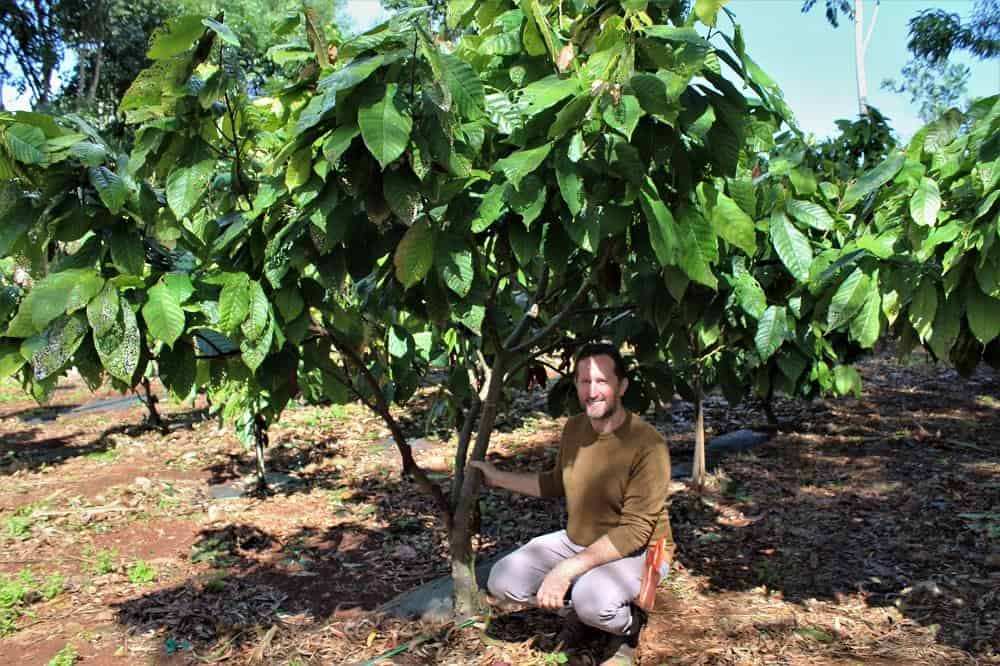 Show Timeline
0:00-1:40~ Episode introduction
1:40-11:00~ Discussing the history and context of Hawaiian cacao with Dan O'Doherty of Cacao Services
11:00-23:35~ Tammie & Dylan Butterbaugh on the development of Hawaii's largest chocolate maker, and how the Hawaiian chocolate scene has continued to develop over the last decade
23:35-31:10~ Diving into the process of building one of the only pure tree to bar chocolate companies on Hawaii, with Lonohana founder Seneca Klessen
31:10-36:30~ looking closer at the struggles of the Hawaiian cacao industry, and how those issues will be dealt with in the future
36:30-39.25~ defining Hawaiian chocolate
More About Our Guests
Dan O'Doherty: cacao expert at Cacao Services, Inc. & former researcher at the University of Hawaii at Manoa. Dan has traveled all around the world working with cacao farmers to figure out the best post-harvest practices for their specific farm. Check out his Instagram and website.
Tammie & Dylan Butterbaugh: co-founders & owners of Manoa Chocolate, established in 2010, and now one of the biggest chocolate makers on Hawaii. Check out their Instagram, Website, and Craft Chocolate TV channel on Youtube.
Seneca Klessen: owner & chocolate maker at Lonohana Chocolate, founded in 2014, and cacao farmer on the North Shore of O'ahu since 2009. Check out Lonohana's Instagram and website.
Maddy Smith: chocolate tour guide as Barefoot Chocolatini, and now cocoa farmer & chocolate maker extraordinaire, Maddy's been working in the Hawaiian cacao scene since she moved to the Big Island in 2015. Check out her Instagram and upcoming craft chocolate subscription box.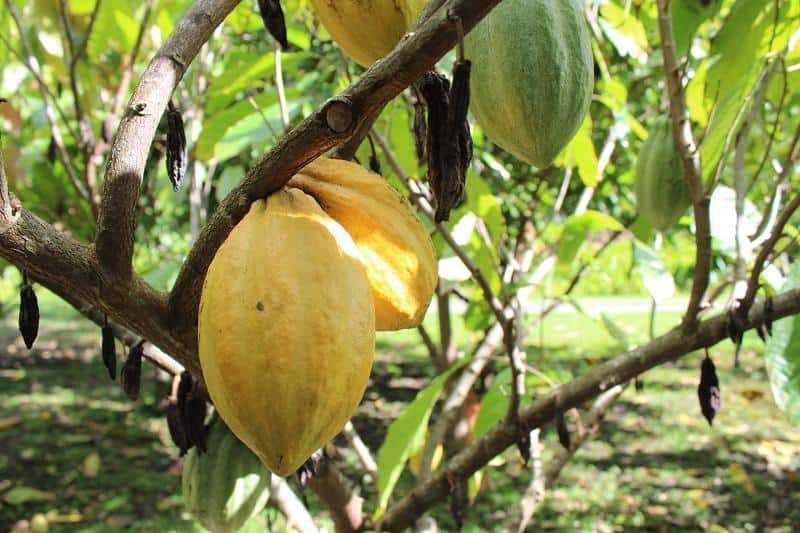 Resources Mentioned
Citations
https://www.islandprincesshawaii.com/Hawaiian-Macadamia-Nut-Facts-FAQ-s/142.htm
https://hawaiioceanproject.com/a-brief-history-of-pineapple-in-hawaii/
Connect With Chocolate On The Road
On Instagram: @chocolateontheroad
On Facebook: @chocolateontheroad
Show music is Roadtrip by Phil Reavis, and our transition music is We're Gonna Be Around by People Like Us."Airplane, Seat Belt Beep, A.wav" by InspectorJ (www.jshaw.co.uk) of Freesound.org, where all other sound effects are also sourced.