Podcast: Play in new window | Download
"In the US you have to build in a place where there's enough foot traffic to support your business, but in Japan, people will go to you if you have something that's really worthwhile."

-Greg D'Alesandre
In the land of the rising sun, where Hello Kitty & cat cafes co-exist with hostess bars & EDM clubs, there also exists a thriving chocolate culture full of contrasts. Japanese chocolate is one of the most multifaceted products in the world, encompassing everything from cheap candies to many-layered bonbons and bars crafted with cacao from all corners of the world. There's a hierarchical feel to it all.
And there's a good reason so many chocolate companies are eyeing the Japanese market.
In this episode, we talk to 3 chocolate industry folks about the origin and evolution of the Japanese chocolate industry. Decades in the making, Japan's chocolate market & chocolate makers are on the brink of exploding within the craft chocolate scene.
To read the article version of this episode, click here.
Topics We Cover
The history of chocolate manufacture in Japan
Meiji's role in developing the idea of bean to bar chocolate within Japan
Cacaoken's history & the evolution of chocolate making in the Japanese countryside
Valentine's Day in Japan
Japan's cultural exchange with Europe
The explosion of small-batch chocolate in Japan & the US's role therein
Dandelion Chocolate's decision to enter Japan, and their later growth
Why Japanese craft chocolate is so expensive
Potential struggles Japanese makers may face in international markets
Show Timeline
0:00-3:40~ Background on Japan
3:40-14:25~ The development of the fine chocolate industry in Japan & the reasons why Cacaoken Chocolate started in the Japanese countryside
14:25-23:15~ Background on mass-produced chocolate & chocolatiers in Japan, including the inspiration of craft chocolate & creativity in Japanese chocolate
23:15-40:00~ How Dandelion Chocolate Japan developed, and their goals as a daughter company of Dandelion Chocolate USA + little eccentricities that makes the Japanese chocolate market unique
40:00-43:50~ Final thoughts
More About Our Guests
Yukari Nakano: co-founder & chocolate maker at Cacaoken Chocolate in Fukuoka, Japan. Check out Cacaoken's Instagram, Website, and Facebook. Read more about Cacaoken in my interview with Yukari.
Julia Wirtz: long-time chocolate lover, and blogger over at Wattwurmnashi, an international chocolate & pastry review site. Check out her Website and Instagram.
Greg D'Alesandre: cacao sourcer at Dandelion Chocolate (Japan & US), and occasional chocolate & cacao lecturer. Check out Dandelion Chocolate Japan's Facebook, Instagram, and Website.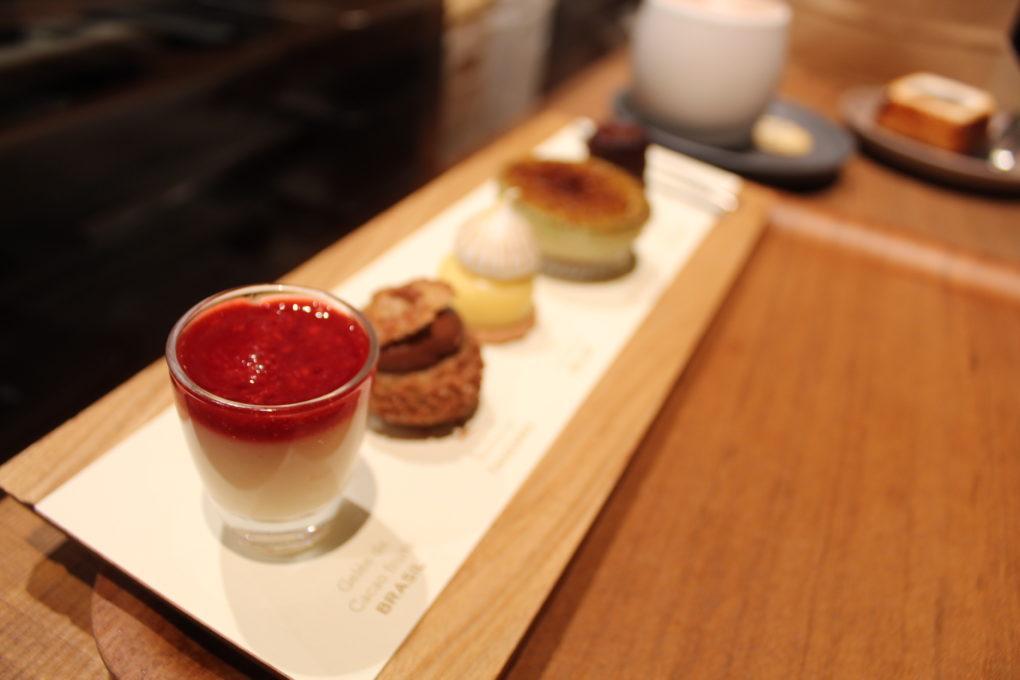 Resources Mentioned
Connect With Chocolate On The Road
On Instagram: @chocolateontheroad
On Facebook: @chocolateontheroad
Show music is Roadtrip by Phil Reavis, and our transition music is We're Gonna Be Around by People Like Us.
To listen to the previous episode, click here.