Podcast: Play in new window | Download
"Actually fermenting and drying cacao the way it's supposed to be takes money and effort. And I think in India today, a farmer would start doing it only when he [sic] sees money on the table."

-Karthikeyan Palaniswami, Co-Founder of Soklet Chocolate
Indian food is famous, but Indian desserts, and certainly Indian chocolates, haven't yet found their way onto the world's radar. But they're out there. India has grown cacao for centuries, in fact, and now has around a half dozen established chocolate brands, with another several dozen in the works. Yet you probably couldn't name any— so why is that?
One huge reason is that domestic demand for cocoa is on the rise, and the country continues to need to import cacao to meet the demand. But in this episode, we talk to four people involved in each stage of Indian chocolate making, from tree to bar. We get into the reasons for flying under the radar, their projections for the future, and which crops could spell the end of Indian cocoa.
To read an article related to this episode click here.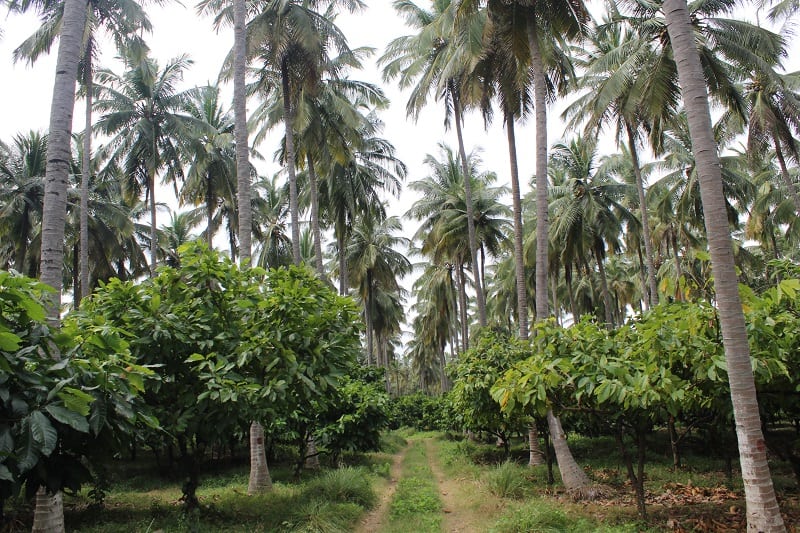 Topics We Cover
the history of cacao growing and processing in India
where and how much cocoa is being grown around India
India' cocoa deficit
crops competing against cocoa for cultivation in India
typical Indian flavor combinations and their roles in creating a uniquely Indian product for both domestic & international markets
the most popular chocolate brands and types consumed in India
future market segments primed for growth within Indian chocolate
Show Timeline
0:00-3:25~ Contextual introduction to India and its history with cocoa production
3:25-10:00~ Background on the history of cacao cultivation in India, and how the crop has caught on— or not— across southern India. (Soklet Chocolate)
10:00-16:10~ How & why GoGround operates their cacao brand's fermentary outside the commodity cocoa market in India, and what steps they've taken to get to that point.
16:10-19:10~ A brief history of the bean to bar chocolate movement in India. (Karthikeyan Palaniswami)
19:10-27:30~ Diving into the current chocolate consumption culture in India, and the reasons behind it, as well as some traditional Indian flavor combinations. (Arun Viswanathan)
27:30-34:32~ Final thoughts on value-added chocolate products in India from the co-founders of Soklet Chocolate, & the end of the episode.
More About Our Guests
Karthikeyan Palaniswami & Harish Manoj Kumar: co-founders of both Regal Chocolates and Soklet Chocolate, as well as the cacao brand of Regal Farms. Check out Soklet's Instagram, Facebook, and Website.
Aliyas (GoGround): Farm Manager of GoGround Beans & Spices, a cacao brand based in Kerala State, India. Check out GoGround's Instagram and Facebook.
Arun Viswanathan: chocolate maker & founder of both ChocoGanache and Chitra'm Craft Chocolate, and owner of Infusions Chocolate Cafe in Coimbatore, India. Check out his Facebook, Instagram, and Website.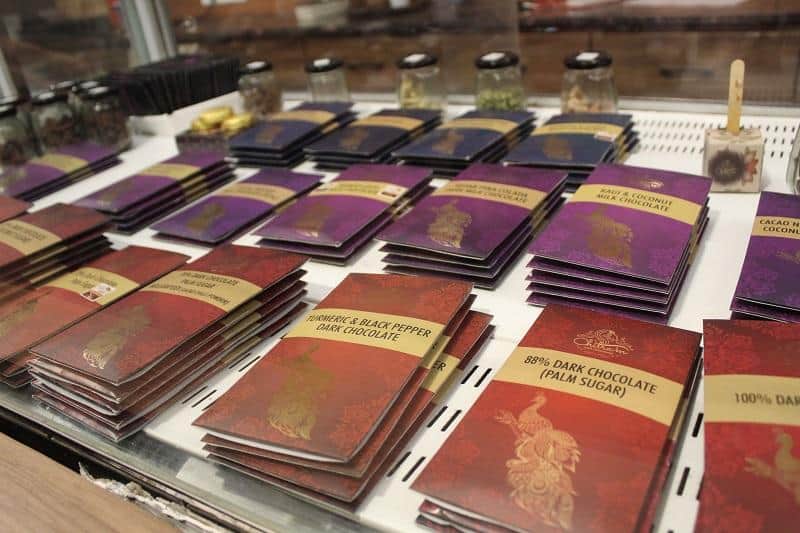 Further Reading
Connect With Chocolate On The Road
On Instagram: @chocolateontheroad
On Facebook: @chocolateontheroad
Show music is Roadtrip by Phil Reavis, and our transition music is We're Gonna Be Around by People Like Us.