Podcast: Play in new window | Download
"If you have any privilege that you can get away with doing things that make people's lives better, you need to do it. Because everybody doesn't have the ability to do it without major life consequences."

-Gillian Goddard, Co-founder of Sun Eaters Organics
Gillian Goddard puts her money where her intention is, carefully choosing how her business spends its resources in order to have the greatest positive impact. She's a self-proclaimed "disruptor" in the chocolate industry, and I've seen no evidence to dispute that; her systems bring to life the concept of entrepreneurship as activism. Over the last few decades, Gillian has built up a number of businesses in Trinidad & Tobago, each rippling into and often overlapping with or absorbing the last, but all having to do with challenging existing systems which get our favorite chocolate bars onto shelves and into our hands.
Whether you've tried her chocolates or not, you'll certainly connect with her message— everyone deserves to earn a decent living. If you work hard every single day, you deserve to be able to afford the basic necessities plus a bit more. Yet most of the world's farmers live in poverty. In this interview, Gillian & I dig into topics like diversification of income, bullying, and empowerment through creation. I hope you enjoy listening to our conversation as much as I enjoyed having it.
To read more about craft chocolate, check out where to buy craft chocolate online.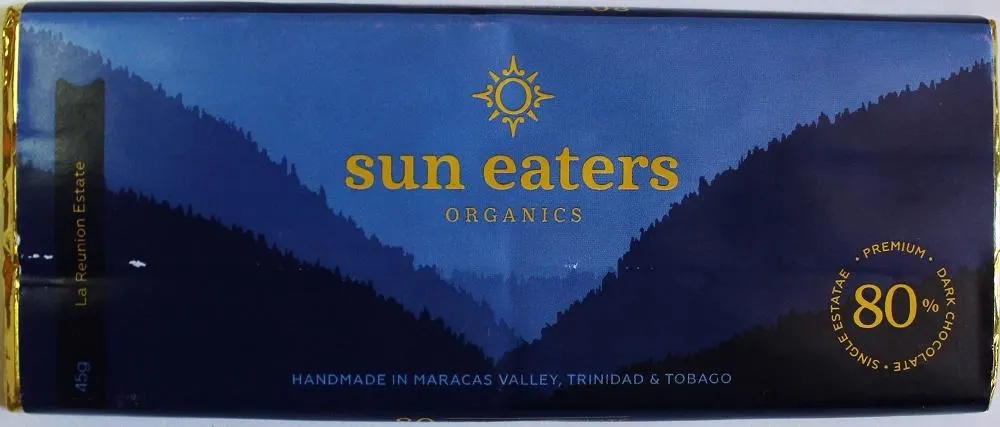 Topics We Cover
how Gillian's diverse and international background has led her to the path she's on now
Trinidadian cocoa tea as a hearty food for comfort, especially when times are tough
the different definitions of community she's seen play out in the US vs. Trinidad & Tobago
engagement with her source communities, and work to expand that access across the region
entrepreneurship as activism
trend forecasting in organic permaculture
doing the work to move past trauma— even when you're the one who caused it
the bullying mindset
covid's impact upon her region, and upon the Alliance of Rural Communities with which her work is intertwined
looking towards the future for Trinidadian Chocolate & Trinidadian producers in a more aware world
Connect With Gillian & Sun Eaters Organics
Alliance of Rural Communities' Website.
Sun Eaters Chocolate on Instagram.
Sun Eaters Chocolate on Facebook.
Connect With Chocolate On The Road
On Instagram: @chocolateontheroad
On Facebook: @chocolateontheroad
Show music is Roadtrip by Phil Reavis, and our transition music is We're Gonna Be Around by People Like Us & Sweet Dreams by Lobo Loco.
To listen to the previous episode, click here.