"You come all this way just to see my farm, and I must show you it."
When the owner & operator of TL Chocolates & Cacao Farm said this to us, we paused for a moment and reflected on how weird the situation might seem to him. These two American girls had asked to see his cacao farm in Taiwan, and he's not exactly in a convenient location. But I believe you can find good chocolate most anyplace.
From bean-to-bar chocolate makers using Asian cacao to classically-trained pastry chefs using local flavors, Taiwan's chocolate & cacao scene demands to be savoured and appreciated. Visiting a local chocolate shop is one of the best things to do in Taipei and throughout Taiwan, as they're not only home-grown but homemade.
Beyond the local food tours in Taipei and tea making classes in Taichung, here you can find a taste of homegrown sweets with a western twist. This is by no means an exhaustive list of all the chocolate shops in Taiwan. We didn't even have the chance to visit all these shops!
But from the recommendations of friends in the chocolate industry, as well as some people we met along the way, this is a sampling of some of the best chocolate in Taiwan (and a few to stay away from). You can't forget to add a chocolate shop to your Taiwan itinerary!
This guide was originally published in 2017, and was last updated in 2023 with another dozen entries, pictures, and location information.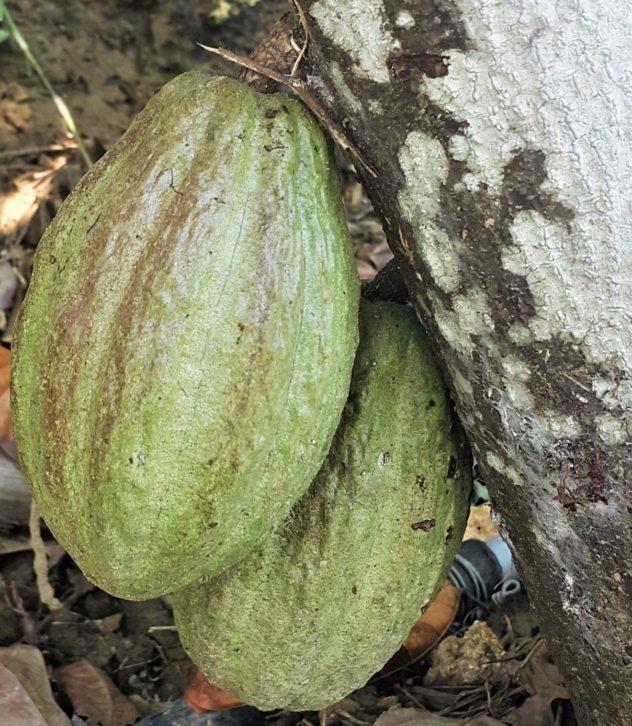 Taipei Chocolate

This museum-turned-guesthouse is just off the red line of the MRT, and offers DIY classes for kids, desserts, chocolate & coffee drinks, bean to bar chocolate, house-made bonbons, and meals in their restaurant.
They are situated on a large estate, so they charge en entrance fee of NT$200, half of which can later be used towards a meal or drink in their cafe. Schokolake has smaller outlets in Taoyuan and Taichung, including an outlet in Taoyuan named Timi Cocoa.
Address: No. 32, Lane 505, Section 5, Zhongshan North Road, Shilin District, Taipei City, Taiwan 111 (Google Maps)
Hours: 11:30am-10pm, Mon-Sat; 2-10pm, Sundays
Looking for your friendly neighborhood chocolate shop? Well look no further. Amidst trendy Taipei's many chocolate shops sits a more affordable option. Henry & Cary offers pastries and flavored & dipped chocolates with prices based on weight. The rather sweet and inexpensive treats are made in-house with imported couverture. You can find your happiness at the bottom of a nice box or a plastic bag; dealer's choice.
Address: No. 14, Lane 74, Wenzhou Street, Da'an District, Taipei City, Taiwan 106 (Google Maps)
Hours: 12-9pm, daily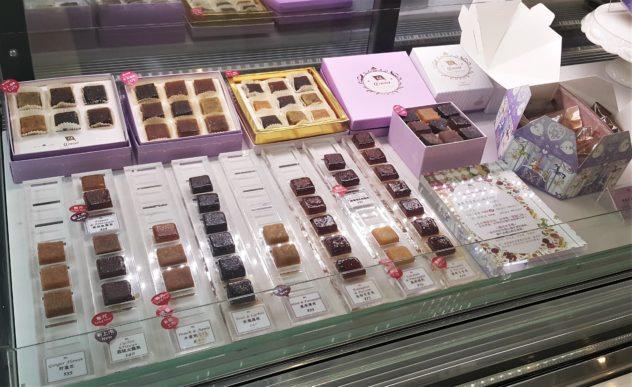 The interior is white, but the theme is unmistakably purple; there's a giant map of cacao origins on the wall, as well as the largest chocolate-making countries. There is only one table for guests, with a single menu of the drink offerings, carefully placed right across from the glass case of goodies. On offer are small thin squares or much larger bars of their bean-to-bar chocolate, as well as patê de fruit made with local fruit.
The employees are very helpful despite the language barrier, and proffer samples gratuitously. The chocolate was very expensive but scrumptious, and I'm positive that this is the only place in Taiwan where you'll find a single-origin Cuban chocolate.
Address: No. 7, Lane 199, Section 4, Xinyi Road, Da'an District, Taiwan 106 (Google Maps)
Hours: 11:30am-8pm, daily
This is not actually a chocolate shop; Black As Chocolate only sells cakes and ice cream. Yes, these goods come in chocolate flavors, but also fruits- and cream-based ones, and they don't have great reviews. Honestly, I'm only including it here just in case you think they actually sell chocolates!
Address: not even going there
Hours: don't worry about it
View this post on Instagram
Not quite a chocolate shop, this endeavor was too interesting to exclude from this guide. The name refers to the ingredients in their chocolaty coffee bars: cocoa butter + coffee beans. Rather than using cocoa beans and sugar, the proprietor has chosen to grind Taiwanese coffee beans and sugar into coffee chocolate bars, making up for coffee's lack of fat by using local Taiwanese cocoa butter.
Still a relatively new addition to the landscape of chocolate bars, these coffee-based creations highlight the unique coffee-growing regions within Taiwan, while remaining true to the chocolate-making style.
Technically, they'd be classified as a low-percentage white chocolate, but the flavor is overwhelmingly coffee. A new addition to their lineup are the cote bars, using Taiwanese teas. Check out their Facebook page (linked above) for pop-up locations and info on where to pick up their bars.
Address: N/A
Hours: N/A
It took us 30 minutes of wandering around the mall to find this B2-level café, and with seating for just 20 to 25 people, I'm not sure it was worth it. The rest of the restaurants are very loud, so the ambiance may not be ideal on a weekend.
But with a variety of choices of coffee, tea, or chocolate beverages, it's worth a stop if you're already looking for a chocolate fix in the area. The vanilla ganaches are good and judging from the vanilla apple pie cheesecake, the desserts are also good.
Their larger standalone location has a wider selection, but with Valrhona ganaches and chocolates, it's nothing super unique. Note that there is a 10% service charge on all dine-in orders, which we found to be quite common in Taipei, though not elsewhere in Taiwan.
Main Store Address: No. 2號, Lane 7, Yongkang Street, Da'an District, Taipei City, Taiwan 106 (Google Maps)
Hours: 1-10:30pm, weekdays & 12-10:30, weekends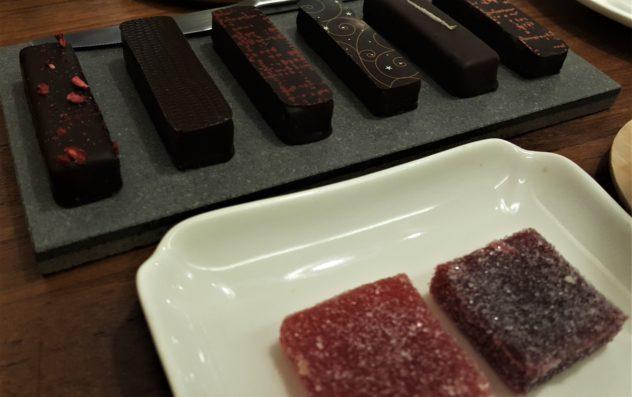 Their lemon cake, roughly translated as "grandmother's lemon cake," is amazing. The pineapple hazelnut puff we had was bright and creamy, and the coffee hit the spot on a rainy day. But the chocolates and patê de fruits are the real stars of the show.
Shaped like long rectangles, the award-winning batons du chocolat are all fluffy French-style ganache on the inside. Roses & raspberry and the red berry tea were my favorites.
The people behind the counter all spoke basic English, but Google translate was a life saver in this case. Note that this shop used to be focused on chocolate, but has since closed and been absorbed into their patisserie. The chocolate remains, but it's only one of their many offerings.
Address: No. 11, Alley 20, Lane 300, Section 4, Ren'ai Road, Da'an District, Taipei City, 10693 (Google Maps)
Hours: 11am-8pm, daily
The chocolates, imported from the original Swiss workshop of the same name, have likely traveled even further than you have in order to reach Taiwan. Since their founding in Geneva in 1875, this chocolate maker has expanded out of Europe and brought its bean to bar excellence to Asia. The carefully laid-out chocolates line the display case along the right side of the narrow shop.
Craft chocolate bars and champagne truffles await your order.
Address: 號, No. 158, DunHua N Rd, Songshan District, Taipei City, Taiwan 105 (Google Maps)
Hours: 11am-10pm, daily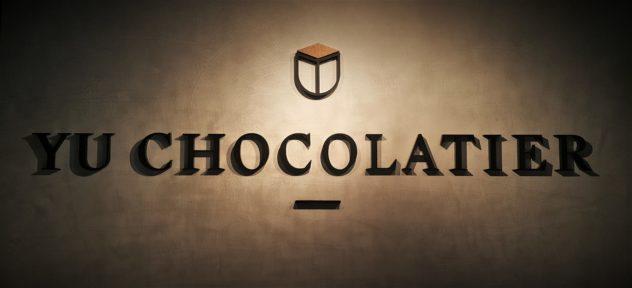 It may be hot in Taipei, but this cafe is cool. Known as one of the best chocolatiers in Taiwan, and one of the priciest at $85TWD apiece, these award-winning truffles are worthy of a bite (or four). I enjoyed the Signature Yu and the Basil Lemon the most.
The employees spoke some of the best English of anyone we met in Taiwan, and the chocolates and decor are gorgeous, bathrooms being no exception.
There's seating for up to ten patrons within the shop itself. If you're looking for a chic spot for a quiet chat over whiskey, this is it. Note that there is a $110TWD surcharge for their beautiful boxes, but there is an option for a sealed bag if you plan to eat them right away (as I often do).
Address: No. 10, Alley 3, Lane 112, Section 4, Ren'ai Road, Da'an District, Taipei City, Taiwan 106 (Google Maps)
Hours: 12-8pm, closed Wednesday
Yilan County Chocolate
This is a tiny shop, with just two tables and a smattering of chairs, but the space is carefully utilized. The beautiful shop sells coffees, chocolate desserts, ice cream in a cup or cone, and ten different flavors of bonbons. In keeping with Taiwanese taste for European-style chocolates, the stylish boutique has quickly become a local favorite, and could become yours too.
Address: No. 55, Yizhong Road, Yilan City, Yilan County, Taiwan 260 (Google Maps)
Hours: 11am-9pm, daily
Taoyuan Chocolate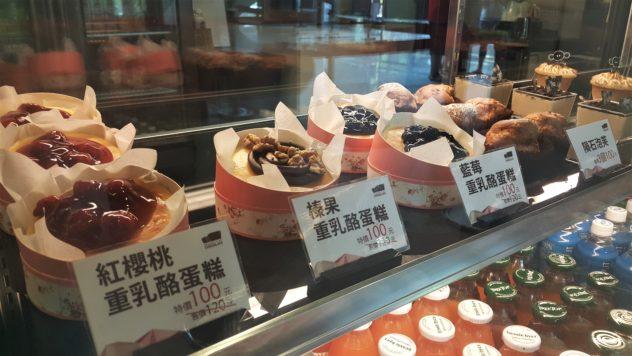 At first glance, you might think this three-story building is a factory or a warehouse. But once you get past the gates and the 200NTD entrance fee (coupons included), a massive bilingual chocolate museum is opened to you. In addition to the restaurant, gift shop and museum, on the second and third floors are the DIY Kids' Chocolate Workshop rooms.
The museum offers four daily chocolate making tours, including visuals with their model cacao trees, enclosed in glass prominently in the center of the facility. There's free parking on the grounds.
Address: Section 2, Jieshou Road & Qiaokeli Street, Bade District, Taoyuan City, Taiwan 334 (Google Maps)
Hours: 9:30am-5pm, closed Mondays
Using cacao from Venezuela and Peru, Cacao Alley crafts chocolate bars just outside of Taipei. You can order online (link above), and may be able to pick up bars during the hours below. I noticed their operation when I first visited Taipei in 2017, and they seem to have really gotten the ball rolling in the years since.
Address: No. 18, Lane 38, Wensan 3rd Street, 333 Guishan District, Taoyuan City, Taiwan (Google Maps)
Hours: 9am-6pm, weekdays
Haulien County Chocolate
Love Choco is no exception to the Taiwanese trend of small, clean chocolate shops. They offer boxes of cut ganache and dozens of seasonal chocolates, with flavors ranging from Apricot to Sesame. The drink menu includes Taiwanese teas and several espresso-based drinks.
On your way down the east coast, wind through the mountains, stare out the window, and stop for chocolate. Then repeat.
Address: No. 201, Section 2, Zhongyang Road, Ji'an Township, Hualien County, Taiwan 973 [Ji Nong Cao Century Park] (Google Maps)
Hours: 2-6pm, weekdays and 11am-6pm, weekends & holidays
​Fancy a beer with a plate of chocolate-dipped oranges and strawberries? Or how about an instagram-worthy brownie or a plate of truffles? This quaint chocolaterie doubles as a neighborhood art gallery and cafe, with a multitude of single-origin hot chocolates, drip coffee and latte options.
The shop also offers cacao and coffee education classes, with interesting insights from a country which produces both.
Address: No. 70, Chung Hue Street, Hualien City (Google Maps)
Hours: 2-10pm, closed Tuesdays
Nantou County Chocolate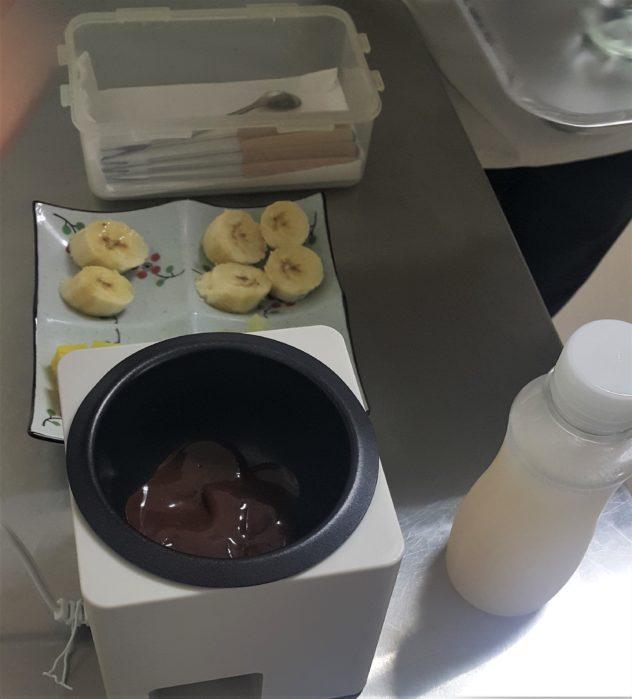 TL Chocolates owner Tseng Cheng Tung is one of the nicest people I've ever met. He owns what is likely the northernmost cacao plantation in the world, and offers tours of the 800-tree farm when he gives his chocolate making workshops. Though classes are by appointment only, they are worth the wait and the trip.
When we went, Mr. Tseng had prepared some chocolates with cut local fruit & cacao pulp jelly & chocolate milk jelly for the two of us. Contact the farm through Facebook to make a booking.
Address: 55151, Taiwan, Nantou County, Mingjian Township, 東湖村虎坑巷47號 (Google Maps)
Hours: 8am-4pm, daily (by appointment only)
Known for delicious ice cream and truffles with samples galore, this is the spot if you're looking for a tea and chocolate pairing. Started by a mother inspired by her young daughter, now you have the chance to partake of her beloved chocolate stash.
Munich is small, but offers a bright outdoor space in which to munch on macarons or sink into a lava fudge cake with friends.
Address: No. 324, Bagua Road, Nantou City, Nantou County, Taiwan 540 (Google Maps)
Hours: 9am-6pm, daily
Coco Tree Chocolate
This small cafe sits right on the edge of Sun Moon Lake, and despite the name, they don't actually carry many chocolates. I found their selection of 6 chocolates and several afternoon tea sets to be unimpressive.
The flavors are weak and the chocolate itself is quite sweet; plus they would only sell coffee in their set menus. Most of their items are translated into English, but I wouldn't recommend a visit.
Address: No. 29, Lane 12, Zhongxing Road, Yuchi Township, Nantou County, Taiwan 555 (Google Maps)
Hours: 10am-8pm, daily
A bright open space, resembling the vanilla green house next door, greets you when you walk in to Vanilla Knight Chocolates. Your eye is drawn to a small display case fully of tiny chocolate disguised as works of art. Those are the fresh ganaches and bonbons, some shaped like tiny planets, that the shop is famous for. The café illustrates their vanilla harvesting process along one side of the sit-down space, which boasts a small menu of caffeinated drinks and a vast array of pastries.
If you want to tour the vanilla garden, contact them ahead of time through their website or Facebook page to arrange an appointment. Their bourbon vanilla gelato and the lime and passion fruit ganache trays are absolutely stunning. If you have time, I recommend sitting down for a beverage and a pudding or slice of cake.
Address: 號, No. 241-2, Section 1, Zhongshan Road, Puli Township, Nantou County, Taiwan 545 (Google Maps)
Hours: 10am-6pm, daily
Smack dab in the center of Taiwan is a colorful chocolate wonderland. Though definitely out of the way, this place has good reviews for their child-friendly atmosphere and educational endeavors. Dozens of beautiful truffles in a long glass display case call your eye as soon as you walk in the door. Seasonal cookies, cakes and ganache, oh my! Fitting with the cute and old-timey decor, they also offer DIY chocolate classes and afternoon tea sets.
Note that this is close to the Swiss Garden by Qingjing Farm, and is run by the same people who built Cona Chocolate Castle (see below).
Address: 546, Taiwan, Nantou County, Ren'ai Township, 榮光巷8-3號 (Google Maps)
Hours: 9am-7pm, daily
Even though it's in the center of a large town, if I didn't know better I would have said this place was the town. With a café serving Taiwanese coffee & teas, a potent pastry selections, homemade gelato stand, and climate-controlled chocolate workshop, you might feel like Feeling 18 has taken over this area.
There are even fruit stands set up all over, year-round. The name comes from the fact that the chocolate shop is kept at an even 18°C to maintain the integrity of the chocolates. When you go, don't miss out on the passion fruit white chocolate ganache or the hazelnut praline.
I'd also implore you to get a 3-scoop cup or cone, with literally any of the flavors; I've tried ten of the flavors and they're all delicious. My top 3 are the Thai Tea, Maleku & Sea Salt, and Lychee Rose. Grab a selfie at one of the cute photo-op spots before your ice cream melts!
Address: No. 20, Ci'en Street, Puli Township, Nantou County, Taiwan 545 (Google Maps)
Hours: 10am-7pm on weekdays & 10am-8pm on weekends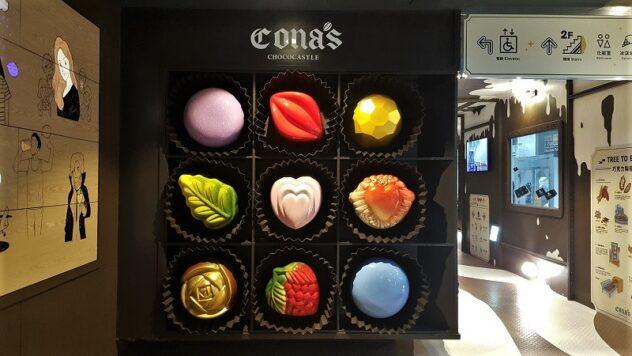 This kid-oriented chocolate castle opened in summer 2018. The grounds consist of a few outdoor photo ops and three floors of attractions, each with a different roster of activities. Floor three is the interactive chocolate area, complete with a photo stage and chocolate education machine, while the second floor features a cafe and restaurant.
On the same floor is the DIY space, where kids can decorate their own chocolates for 200NT, dressed up in costumes from the gift shop on the first floor. The products are pricier compared to other local options, because the owners have already cultivated a strong local reputation.
I wouldn't recommend the ice cream (it's much tastier and less than half the price at Feeling 18), but the chocolate itself is okay (if on the sweet side). This isn't the best chocolate shop, but it's decent for teaching kids and adults about the chocolate making process. Note that there's a bus stop across the street, and an entrance fee of 200NT per adult (which includes a 50NT coupon).
Address: No. 32號, Taomi Road, Puli Township, Nantou County, Taiwan 5453 (Google Maps)
Hours: 9am-6pm, daily
Taichung Chocolate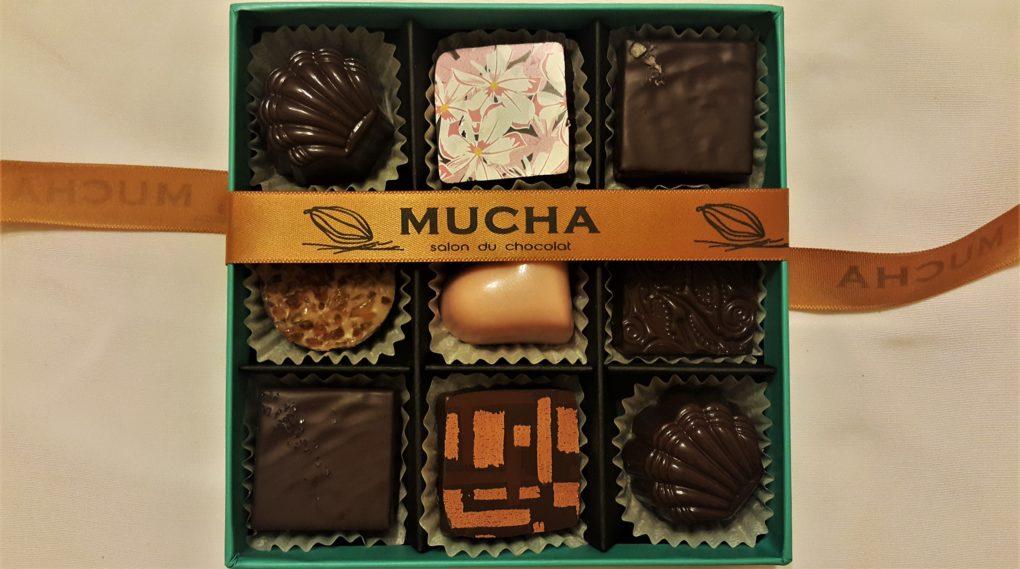 Oh, so very refreshing. From out of the Taiwanese heat, I wandered into a chocolate heaven when I walked into Mucha Chocolate Shop. Iced coffee and chocolate cool you down, and samples from tins of chocolate-covered fruits beckon you to stay longer.
Their selection of enrobed chocolates are filled with everything from local fruits and liquors to single origin ganaches. The lovely owner happily translated the Chinese menu for me, and even put a pretty bow on top of my box (as her chocolates deserve).
Address: No. 386, Huamei Street, West District, Taichung City, Taiwan 403 (Google Maps)
Hours: 12-10pm, closed Mondays
Decadent French-style truffles and chocolate desserts fill the display cases on either side of the bright boutique. The wall of gift boxes catches your eye until you are once again distracted by a sign for afternoon tea.
You settle into a tall chair at the chocolate bar, and place an order. I hope you have some cash on hand, however, because this outing won't be cheap. They only sell large sets of chocolates, the smallest being a box of pave chocolate for about 360NT (as of my last visit).
The salespeople were quite nice and spoke decent English (and offered me tea as soon as I walked in), but it's hard to justify so much on unprovable chocolates.On the other hand, with house-made cookies and seasonal sweets, an afternoon tea set at Chochoco is not quickly forgotten.
Address: No. 122, Section 1, Wuquan West Road, West District, Taichung City, Taiwan 403 (Google Map & Other location Google Map)
Hours: 10am-9pm, daily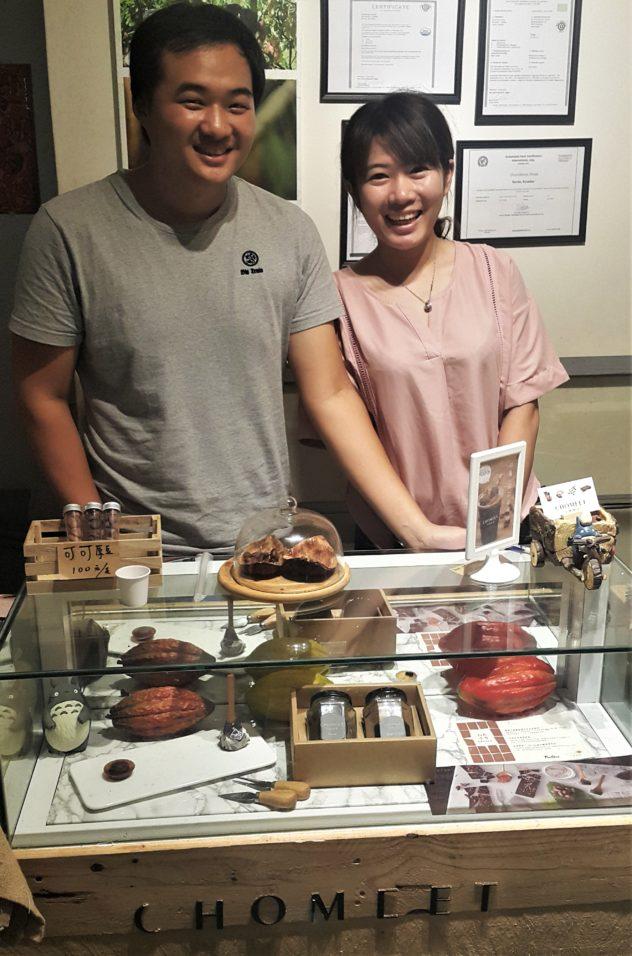 Chomeet is a charming bean-to-bar shop, run by possibly the most adorable couple in Taiwan (though I admit, my sample size is small). To combat a very small interior, they maintain lots of open outdoor space, often utilized for chocolate education events & DIY workshops.
Currently on their menu are an iced chocolate drink, as well as and three varieties of bean-to-bar chocolate squares made with Taiwanese cacao: 99%, 75% with bee pollen & black tea, and coffee & red quinoa. Instagram: chomeet_chocolate.
Address: 413, Taiwan, Taichung City, Wufeng District, 和平路2-4號 (Google Maps)
Hours: 1-6pm, weekdays & 10am-6pm, weekends
This shop is online-only. We showed up at their workshop without knowing this and surprised the crap out of the owner. You can pick up at the shop, but she'd prefer you order online, as she uses most of the open hours to craft & package her creations.
The dark chocolate ganache and chocolate-covered orange peels we ordered exactly hit the spot. Like much of the chocolate in Taiwan, they're not too sweet. Plus you're directly supporting a small local business when you shop here.
Address: No. 477, Zhongzheng Road, Yuanlin City, Changhua County, Taiwan 510 (Google Maps)
Hours: 10am-9:30pm, daily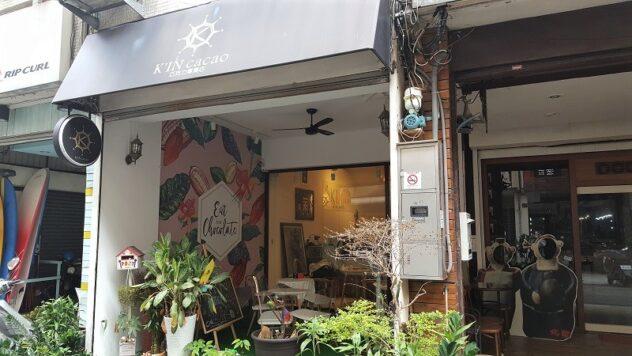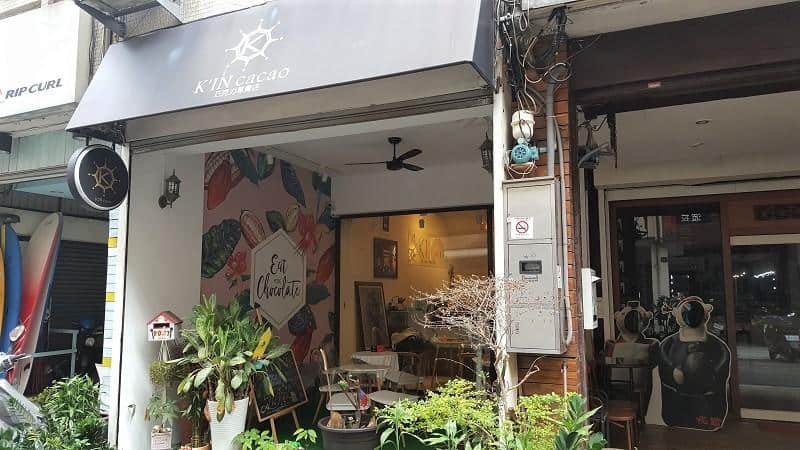 Opened in 2018 by a Taiwanese family based in Africa, K'in Cacao is currently run by the family's two youngest daughters. The name means "golden cacao," which you'll realize is an apt description once you walk into the shop and see all the gorgeous artwork.
K'in Cacao is dedicated to making chocolate with cacao exclusively from Africa, and currently only from a small group of farmers in central Congo. They produce a line of dark chocolates, as well as seasonal white, milk, and flavored chocolate bars.
If you keep an eye on their Facebook page (linked above), you can see dates for upcoming DIY chocolate making classes, and note which local artists they're currently collaborating with. On my visit, they were working on rolling out a white chocolate hibiscus bar, a flavor combination which reminded them distinctly of home in Central and West Africa.
Address: No. 23號, Jingming 1st Street, Xitun District, Taichung City, Taiwan 40759 (Google Maps) [about a block from Chun Shui Tang's Dadun location]
Hours: 11am-6pm, daily
Changhua County Chocolate
French-style chocolates and a dozen flavors of ice cream? Sign me up. Fresh juices and tea, as well as house made ganaches and cookies round out the offerings from this small retailer located just south of Taichung City.
The owner has been pursuing her dream of delicious, affordable chocolates for years. She has trained in Belgium, Japan, and Taiwan, and makes beautiful chocolates by incorporating alcohol, fruits, teas, and spices.
Address: No. 477, Zhongzheng Road, Yuanlin City, Changhua County, Taiwan 510 (Google Maps)
Hours: 10am-9:30pm, daily
Yunlin County Chocolate
Yet another quality stop for a spot of afternoon tea, guests also come for the beautiful truffles and elaborate pastries. The company imports Swiss chocolate to craft each delicate confection, from the fruit & nut mediants to the fresh cream ganaches rolled in cocoa powder.
With a wide selection of gelatos (with sugar-free options) to entice you in, the extensive coffee and chocolate menu will have you picking a table and taking a seat.
Address: No. 268, Zhongjian West Road, Douliu City, Yunlin County, Taiwan 640 (Google Maps)
Hours: 1-9pm, closed Tuesdays
Chaiyi Chocolate
Just off the highway lies a small urban shop whose chocolates beg to be photographed. With beautiful packaging and even prettier sweets inside, this popular Khaosiung chocolatier offers a large selection of bonbons and cut ganaches, as well as patê de fruit. Around the holidays, keep an eye out for seasonal decorations and their rather intricate chocolate creations.
The shop is a little hard to reach by public transport, but it's not too bad a trip. They make overall fine chocolates, worth giving as a present, but the milk and white chocolates are incredibly sweet and lack chocolaty flavor. More often than not, the first flavor listed would dominate the entire palate. I'd recommend the raspberry bonbon.
Address: No. 170, Shuiyuan Road, Sanmin District, Kaohsiung City, Taiwan 80766 (Google Maps)
Hours: 12-9pm, Tues.-Fri. & 10am-6pm, Sat. & Closed Sundays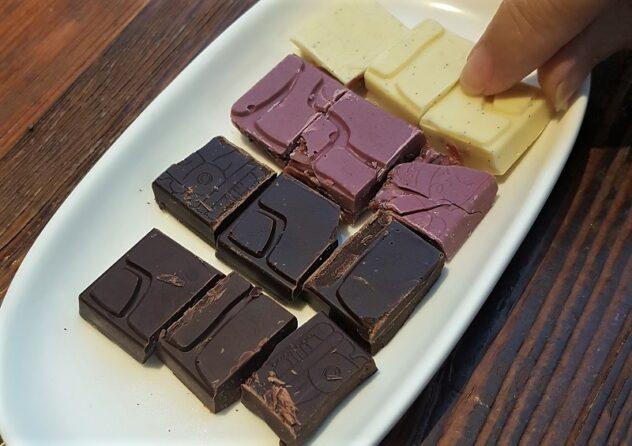 Currently online-only, this one-woman operation is worth planning ahead for. Jade makes all of her bonbons by hand, and is working hard to bring a line of bean to bar chocolates to life, using both local cacao and local vanilla.
Her creations include flavors like Balsamic, Plum Wine, and Yuzu, each a piece of art in its own right. If you can catch her with chocolate bars in stock, I highly recommend the 66% Dark bar or the White Chocolate Rose with Strawberry & Nibs.
Over the last year or so, Jade's also been hard at work writing and publishing a book about chocolate in Chinese. While she works to bring a physical storefront to the people of Kaohsiung, you can check out her Instagram (linked above) for a list of her current flavor. Simply message her to place an order.
Address: online only
Hours: N/A
If you're feeling thirsty, be sure to stop by the "Coco Bar" at E'Z Chocolat for a shot of hot sipping chocolate or espresso. A decent pairing would be one of the shop's pretty pastries, cut into pieces for dunking and sharing (if you're the generous sort).
While you wait, peruse their large selection of a couple dozen flavors of chocolates, ranging from rose to coffee or vanilla. But maybe just peruse. I was offered a piece of hard ganache and a tiny cup of tea when I walked in, giving an example of what kind of flavor we're working with.
I was rather unimpressed with the quality of the chocolates I bought, though their butter cookies are quite good. I didn't have a chance to try their cakes, but that seems to be more what they are and should be known for.
Address: No. 51號, Qingnian 2nd Road, Lingya District, Kaohsiung City, Taiwan 802 (Google Maps)
Hours: 12-9pm, daily
Pingtung County Chocolate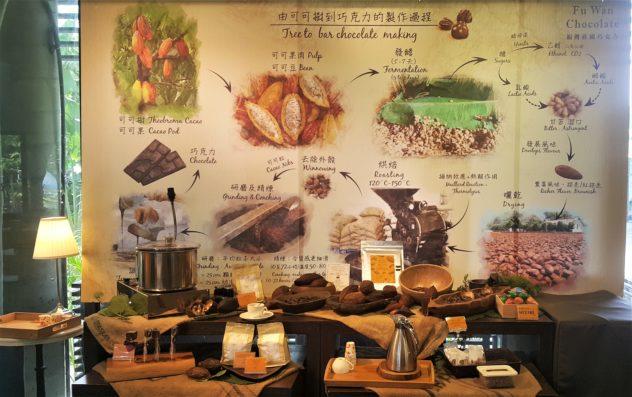 Just follow the bright yellow signs to get to this internationally-acclaimed chocolate maker. Once you arrive, a hall of chocolate infographics leads you from their restaurant— which serves meals and afternoon tea & bonbons— to the air-conditioned chocolate workshop. Just beyond the workshop is their hotel, which houses guests on-site for a getaway from the nearby cities.
Their chocolate brand has become known for the six Taiwanese-origin chocolate bars they craft. But they also import Papua New Guinean and Ecuadorian cacao to craft other single origin bean-to-bar chocolates, and create scrumptious flavored bars with French chocolate. If you have the chance to visit, make sure you take some time to wander the grounds and check out their young cacao garden, just starting to produce fruits.
Address: 屏東縣東港鎮大鵬路100號, No.100, Dapeng Rd., Donggang Township, Pingtung County, Taiwan 928 (Google Maps)
Hours: 9am-6pm, daily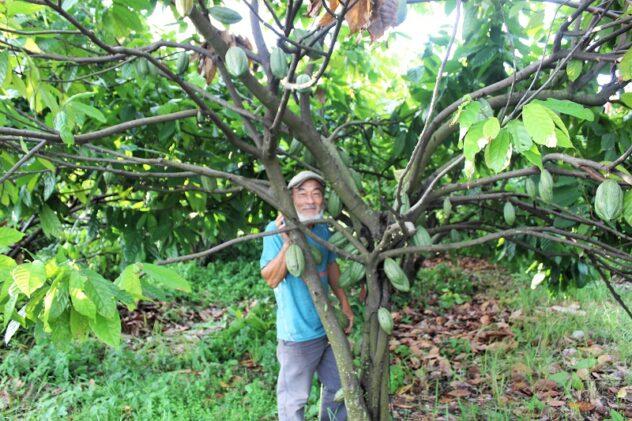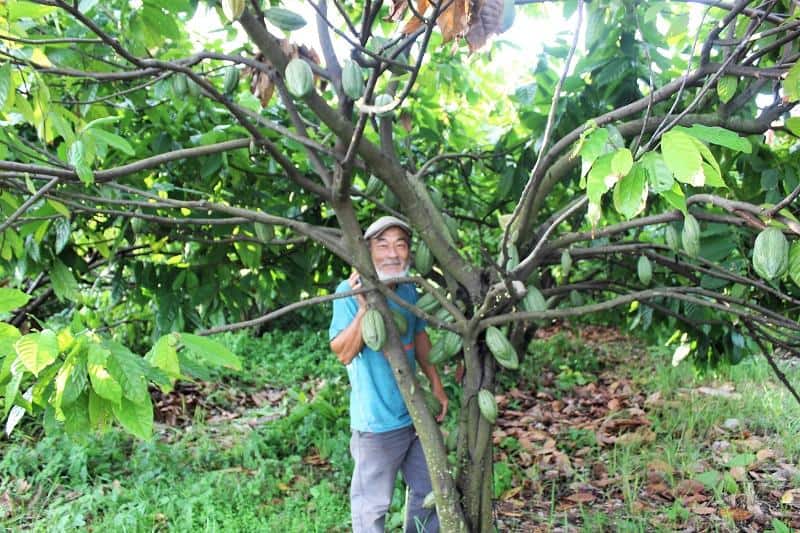 Ming Song Chiu has spent the last 14 years dedicating his life to bringing cacao as a viable crop to Taiwan. It started with a desire for quality Taiwanese coffee, but spread quickly towards other fine flavor raw materials. His family became the first craft chocolate business in Taiwan, and these days he uses his own cacao, as well as that of other local cacao farmers, to make their tree to bar chocolates.
Both the restaurant and shop are run by the lively proprietor and his son-slash-head chef. There they offer waffles and other lights meals, in addition to several teas and coffee from their plantation. Chocolate is a must-have, however, as it's light on the sugar and very mild and chocolaty in flavor.
To check out their cacao trees, simply keep walking a bit past the entrance; you may even spot some ripening pods, if you look hard enough. But I highly recommend trying to pin down an English speaker to learn more about the history and future of Taiwanese cacao.
Address: 921, Pingtung County, 內埔鄉, 富田村富豐路328號 (Google Map)
Hours: 10am – 9pm, Tue-Sun.
Cocosun Cacao Farm & Chocolate Museum is well-known locally for their "chocolate enzyme drink," which is made with fermented cacao nibs and basically tastes like white wine in chocolate slushy form. They also make bean-bar chocolate on-site. Intrigued?
Their brand, Jobar, uses Ecuadorian cacao, while the company relies upon Belcolade couverture to make their bonbons. Cacao trees grow on the large property, and you can snag some fresh cacao pods and a pizza after wandering the farm, or taking one of their Chocolate DIY classes.
One of the employees speaks perfect English, but you'll still need to translate most of the products in the shop. There's no entrance fee.
Address: 923, Taiwan, Pingtung County, Wanluan Township, 復興路2之55號 (Google Maps)
Hours: 9am-6pm, daily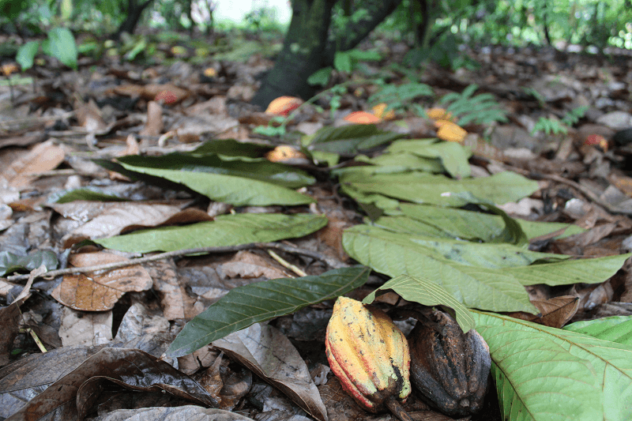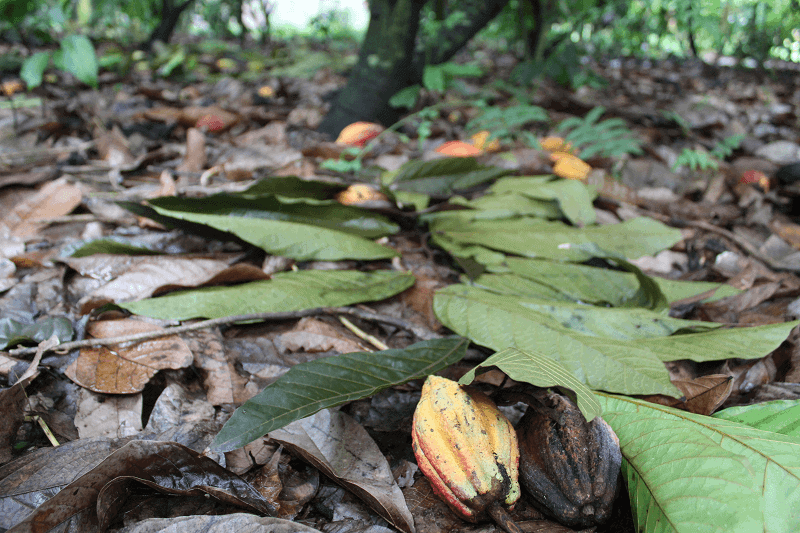 This workshop-cafe has an open house of sorts every Saturday and Sunday from 1pm-6pm, during which Joyce herself demonstrates the chocolate making process (with samples, of course!). Later on, she discusses the mechanics of the cacao and coffee trees growing just outside the cafe windows.
Joyce has traveled around the world to learn about cacao harvesting and chocolate making, and would make a good resource for chocolate junkies. In 2019 she expanded her reach to include Taipei, where she sometimes does pop-up events.
The space in Pintung is open for workshops for 4+ people upon request, in addition to the weekend hours for drop-ins looking for house-made chocolate bars and ganaches, as well as local coffee and teas. Don't miss the house-brewed cacao tea!
Address: No. 108, Tongan Road, Neipu Township, Pingtung County, Taiwan 912 (Google Maps)
Hours: Weekends from 1pm – 6pm, or by appointment for workshops.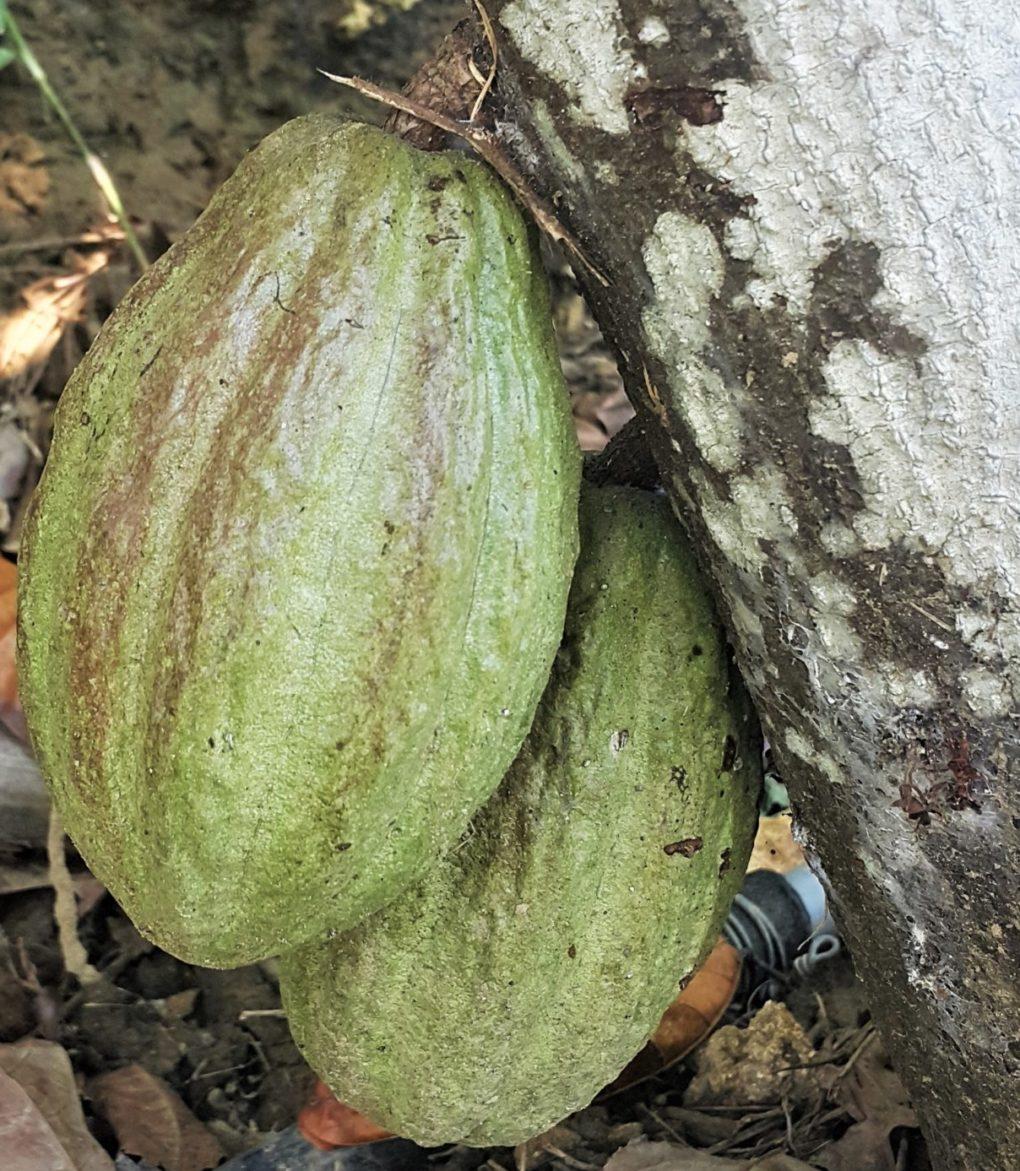 Wandering across this plantation earns you bursts of much-needed AC every time you enter a room, with plenty of wide open spaces in between. Four times daily, they have performances by local indigenous people, and just as often they offer DIY Classes in chocolate making and herbal experimentation. As with most Taiwanese leisure farms, their target audience is families with young kids, but as 2 young women in their 20's we still thoroughly enjoyed ourselves.
After a long walk, settle in at the cafe. Order a cup of Taiwanese coffee, and some truffles— I fell hard for the Passion Fruit and the Honey & Almond— and house-made ice cream, and relax. There's even a little swing just outside of the cafe, and a beach just a few hundred meters away.
Address: No. 27-8, Wanli Road, Hengchun Township, Pingtung County, Taiwan 946 (Google Maps)
Hours: 9am-6pm, daily
Map of Taiwan Chocolate Shops
If you found this article helpful, please pin it so that others can find it!
Which Taiwan chocolate shop will you go to first?