As a chocolate writer, I easily eat a kilo of chocolate each month, if not two.
Yet I'm not overweight.
This is partly due to my age and genetics, yes, but the amount of chocolate I eat is almost inhumane some days. I've had my periods of imbalance. But exercising even when traveling and maintaining a (mostly) balanced diet is only part of my secret. I also attribute this ability to the mindful eating choices I make every single day.
It may amaze you to learn that chocolate is good for you, but it certainly won't surprise you that most people take the definition of "chocolate" to extremes. Just because something is chocolate-flavored doesn't mean it's maintained the healthy properties of cacao. I'm looking at you, fudge brownies. I'm not going to lie— there's no way to make a Snickers bar healthy. But there are ways to make real chocolate healthy, and they fall into 3 categories: quality, quantity, and perception.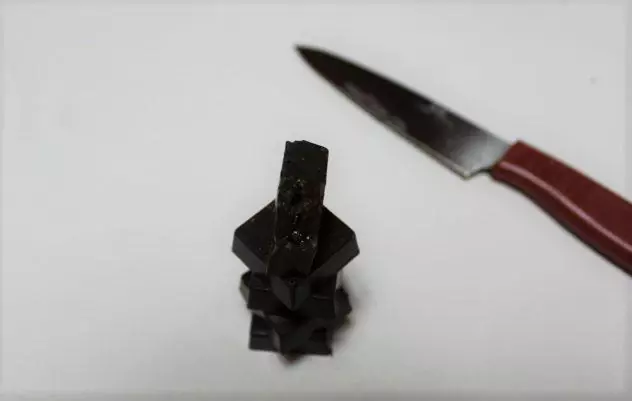 Quality
1: Buy better chocolate.
Buying better chocolate doesn't just mean buying more expensive chocolate, though it usually does. Spending more money on a product has actually been proven to make you value it more, as you've put trust into it by buying it. But better chocolate is more about understanding the story behind a particular chocolate bar, and connecting with your food on a basic level. Choosing makers with connections to where they source their cacao also supports cacao farmers.
Attend a chocolate tasting or pairing workshop to get the full effect of this change.
2: Go dark.
Go for a dark chocolate or a dark coconut milk chocolate if you're looking to maximize health benefits— it's not just a lower cacao content that makes a milk chocolate less good for you. The proteins in animal milk bind to the antioxidants in chocolate, making them unavailable for your body to use. But beyond the health standpoint, dark chocolates also tend to have more complex flavor components, leaving you more satisfied than a standard, sugar-filled milk chocolate.
If you can't take stronger flavors, however, opt for a chocolate with a high percentage of cacao (55%+) and a milk alternative (coconut, soy, almond, etc.) in order to experience the smooth taste of milk chocolate with the same health benefits of a dark.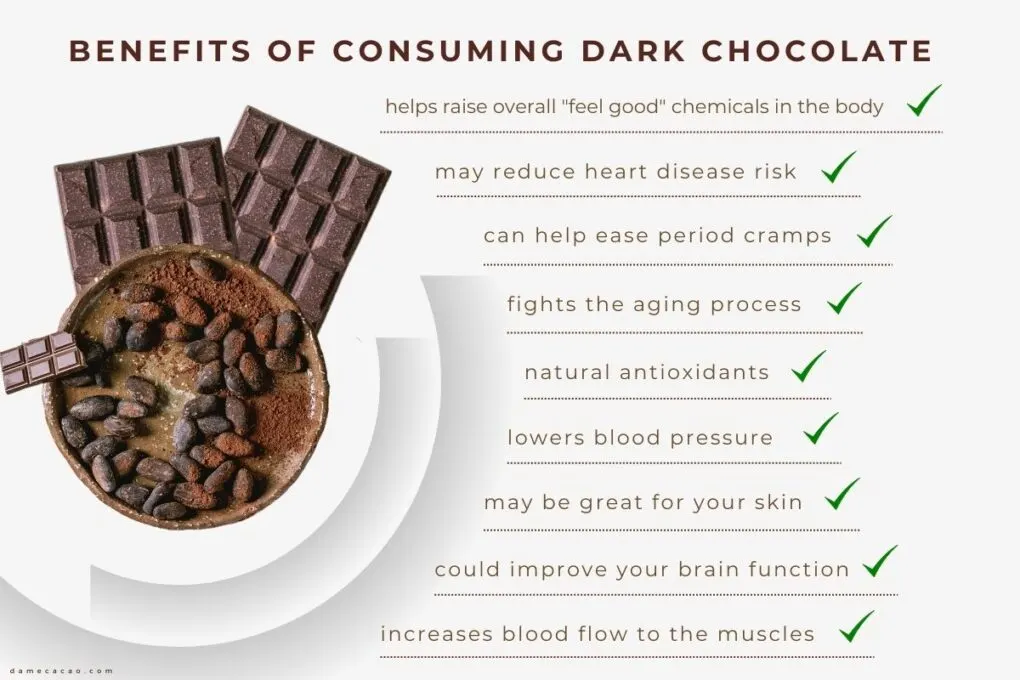 Quantity
3: Create Routine.
It may seem like a stretch to see adding chocolate consumption to your daily routine as a healthy choice, but bear with me. By choosing the quality and then quantity of chocolate you can healthily eat each day, depending on any calorie restrictions or health concerns, you're practicing mindful eating. Creating a routine around when you eat chocolate means choosing a time and place when you'll eat some of your stash, savoring it rather than just chowing down.
4: Find balance.
I know more than anyone that as much as you're supposed to maintain a balanced diet all the time, sometimes the scales end up weighing more heavily in one direction (usually the direction of the dessert table). To outweigh the fat & simple carbs in chocolate, I make sure I have lots of fresh or stir-fried veggies and a big helping of protein afterwards (or before, if I plan to devour a box of 12 bonbons).
Examples include a chicken caesar salad, veggie stir fry & a big handful of almonds, or a steak & salad. Life is about balance, and this applies on a small scale, as well. People always told me "you can't eat chocolate for breakfast," but look at me now: almonds in one hand and chocolate bar in the other.
Yeah, this one may seem obvious; eating half a chocolate bar and giving the rest to your daughter or dog (wait, don't do that last one) is less bad for you. But research actually shows that enjoying a treat with others makes the experience more enjoyable. Additionally, it allows you to try more variety in the bars you try, manipulating the number of chocolates you can try without changing the amount.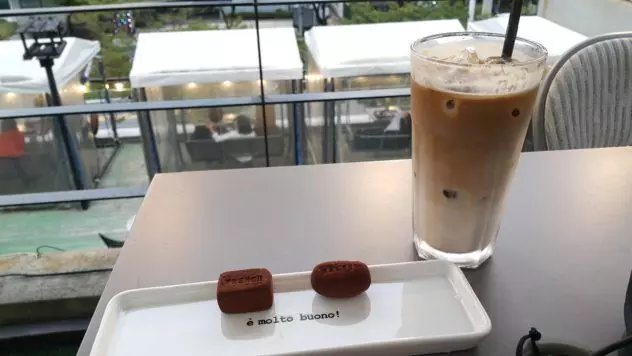 Perception
6: Work for that chocolate.
When I'm writing a new chocolate guide, thus far without fail, I walk several kilometers a day.
This forces me to choose my treats carefully, and also learn all about local transport (usually buses). It gives me time to practice engaging all my muscles, from my brain to my calves. Get used to working out, likely by accident, if you're planning on a self-guided chocolate tour such as one of mine. But also keep exercise in the back of your mind at all times, and consider how you can turn your weekly chores into a healthy exercise routine. Remember that any food which contains sugar is a treat and should be considered as such.
7: Chocolate for breakfast.
As I said before, chocolate for breakfast is a perfectly valid life choice. But again, a Snickers bar doesn't count as chocolate.
So experiment with the different forms of chocolate (nibs, whole cacao beans, cocoa tea, chocolate chips, etc.). Add chocolate to a different part of your meal, like adding nibs to your trail mix or making a molé sauce for your chicken at dinner. Change up your perception of chocolate as sweet, and learn to appreciate the basic flavor of cocoa, along with any other nuances that come out as you eat chocolate in its various forms.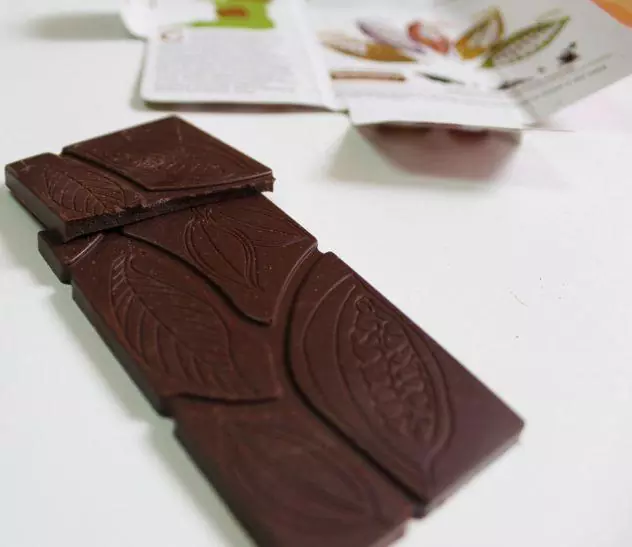 I hope this article has made you re-think chocolate's place in your life! What have you learned about chocolate today?
---
Pin me for later!