In researching chocolate shops in Manila, I re-started the process several times. I couldn't seem to find any chocolate makers in Manila, or even get a good idea of where Manila begins & ends. It turns out that over the years, the metropolis region of Manila has become a sprawling region reminiscent of Seoul. And despite being the market for most Philippine chocolate makers and a huge consumer of Philippine tableya, the region has very little going on in terms of chocolate making.
Luckily you can certainly still find chocolate in Manila— if you know where to look.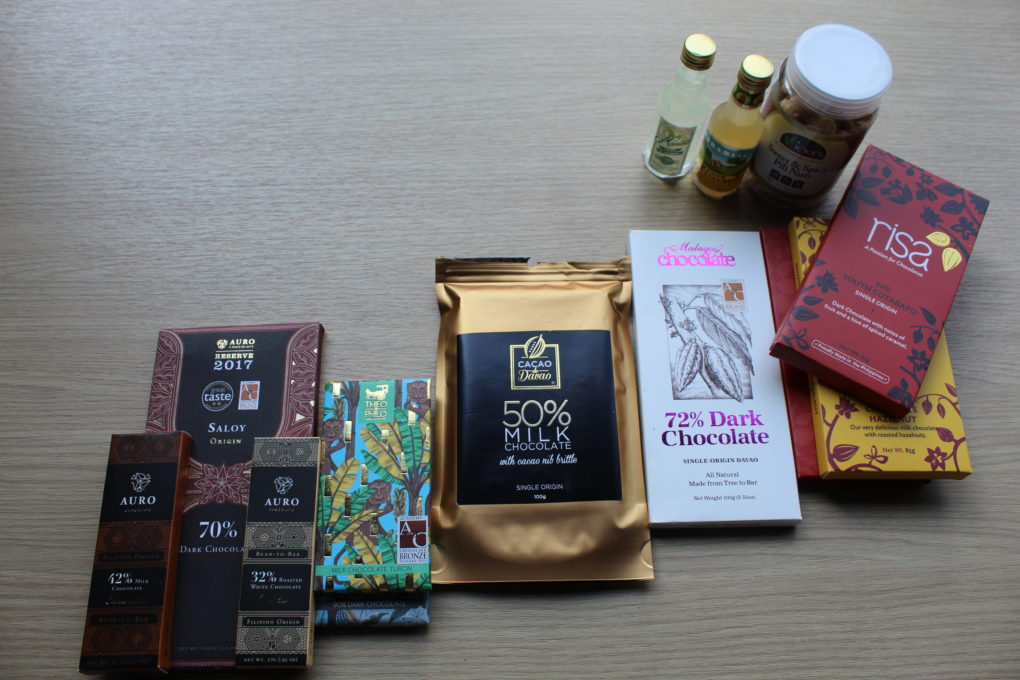 Manila Chocolate Guide: Background
This is not a guide to where to buy a Snickers or a Cadbury bar, or any other sugar-laden good. This Manila chocolate guide is for Filipinos & visitors who want to find better chocolate in Manila, beyond the convenience stores. As noted in the introduction, most chocolate production in the Philippines is done outside of the capital, most notably in Davao City. In part this is because the metropolis is extremely packed, and has become a very expensive place to live in recent years.
If you search online for chocolate in Manila, you can expect to find a ton of florists, all trying to sell you their wares with "free chocolate included." Most certainly this will be a cheap compound chocolate, whose consumption will further the poor domestic reputation of Philippine chocolate. It's actually ridiculous how much crap you have to dig through to find any decent options.
If you're just looking around with no knowledge of specific brands, you'll likely search on Google or Shopee (one of the Philippines' most popular online shopping platforms). Almost everything sold on there is more than half sugar, and companies openly advertise that they're selling compound chocolate. It's like saying "this beef jerky is fully half meat; buy it anyway!" I knew you could find better chocolate in Manila.
So I did.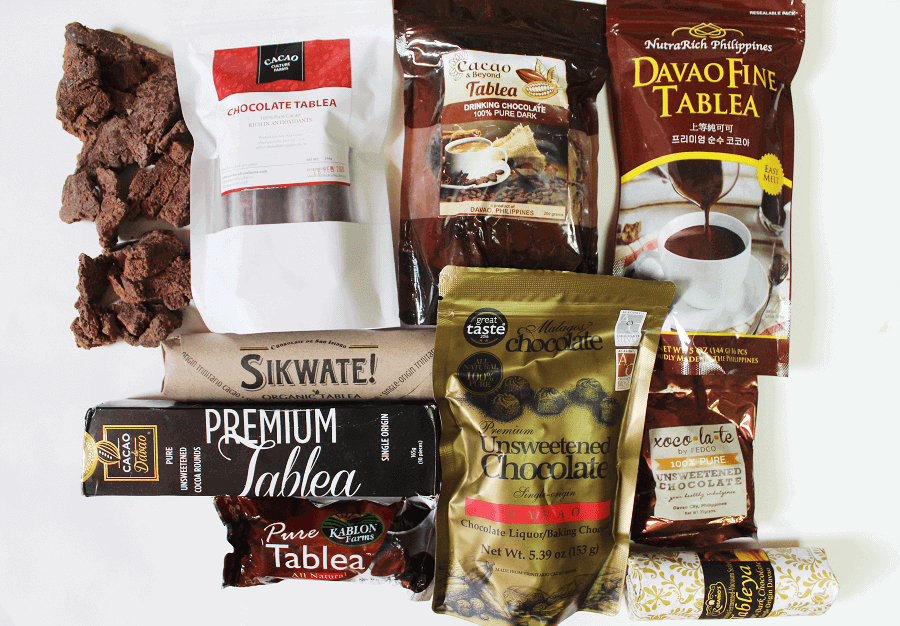 Metro Manila Chocolate Culture
Manila chocolate shops are nearly nonexistent. When I was visiting Manila, the only reason I was able to go around to most of these shops was because of a couple of friends I met along the way. Even with a car, some of these spots were a couple of hours apart, unsurprising considering the traffic in Manila is some of the world's worst. So brace yourself for quite the adventure if you choose to visit a shop in person.
That said, there is hope for the Manila Chocolate scene, especially if some makers can get enough funding to build real chocolate cafes in the coming years.
In 2018, Manila chocolate went to the forefront of everyone's minds when one of the below shops had a chocolate mousse cake in a tin go viral. I tried a version of this cake elsewhere, and while the concept has potential, I wasn't impressed. But beyond the extremely sweet chocolates sold in convenience stores & online shops, chocolate is mostly found in the city's malls.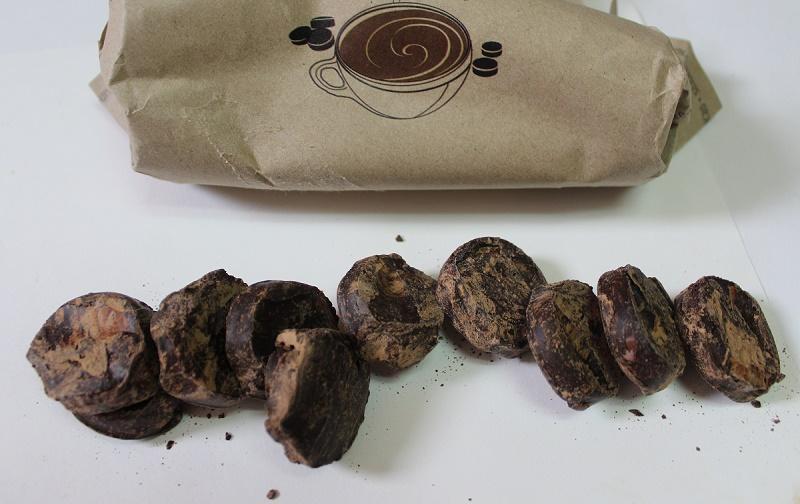 Mall culture in the Philippines is real and prevalent. You WILL have your bags searched before entering the mall. Several chocolate shops are only in malls, so this is a necessary evil.
The Manila chocolate scene is surprisingly small for how many people live in the area, and for how much cocoa the country consumes, but you can find Philippine-made products. The Philippines actually has a centuries-long tradition of cacao-growing and tableya-consumption, so most of the cacao products you find will be tableya, but a few chocolate makers have jumped into the industry in the last few years.
Despite the growing bean to bar chocolate movement in the Philippines, there aren't many makers with their own shops. Most bars are sold in health food settings, as you'll see below. Surprisingly, there also hasn't been much action on the chocolatier front. Most of the commercial chocolates available are highly mass-produced and sweet, while the most foreign chocolates they offer in malls are Royce and Godiva.
Metro Manila Chocolate Shops
The chocolates of this decades-old Italian company were brought to the Philippines by a Pinoy couple who fell in love with the treats on a trip to Italy. They now import the chocolates to Manila and the rest of the Philippines, with several shops across the islands.
In each chocolatieria you'll find a selection of color-coded chocolate bonbons and batons, and even sugar-coated Easter eggs. The chocolates come in flavors like strawberry, banana, and mint, and can be purchased in small, medium, or large boxes. They don't strike me as particularly unique in the grand scale of things, but they'd probably work for a sweet chocolate craving.
Address: 2/F Mega Fashion Hall Megamall, Ortigas Center, Mandaluyong, Metro Manila, Philippines (other locations can be found on their site)
Hours: 10am-10pm, daily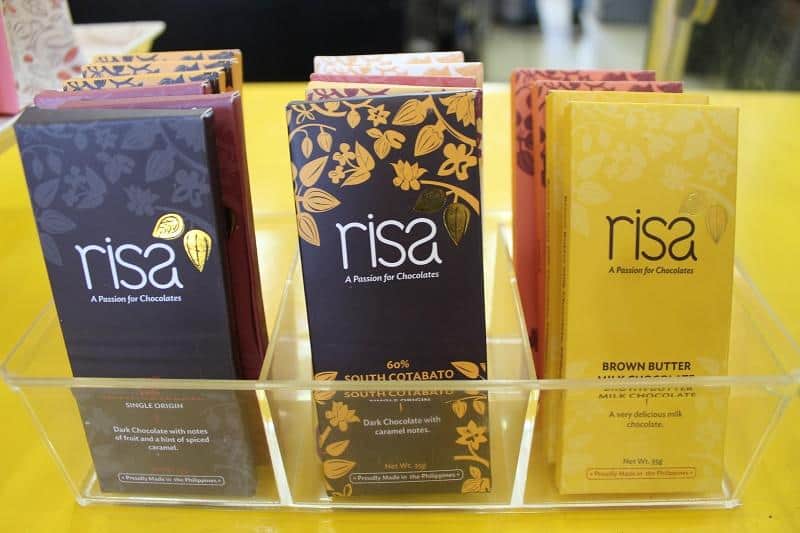 This shop is cash-only. This is a shop where you can buy chocolate. In that sense, it's a chocolate shop, but there's nowhere to sit, and the whole back section of the building is their factory space. So once you get past the security guard, park you vehicle, and enter the shop, it feels more like picking up groceries than entering a chocolate shop. When I went, they only had a couple of truffle flavors and most of the bars available, but normally they have a few different flavors of thick, cocoa powder-dusted truffles (which are pretty good, and melty in the Manila heat).
The plain bars I tried were good, if a bit muted in flavor, made with cacao from the southern Philippine region of Minadanao. But the bacon chili dark chocolate bar was by far my favorite, with a great balance between heat and sweet meat. Other intriguing flavored bars include brown butter and pili nuts.
Address: CRM Ave, Almanza Dos, Las Pinas, Metro Manila, Philippines (just behind the security gates)
Hours: 9am-6pm, Mon.-Sat.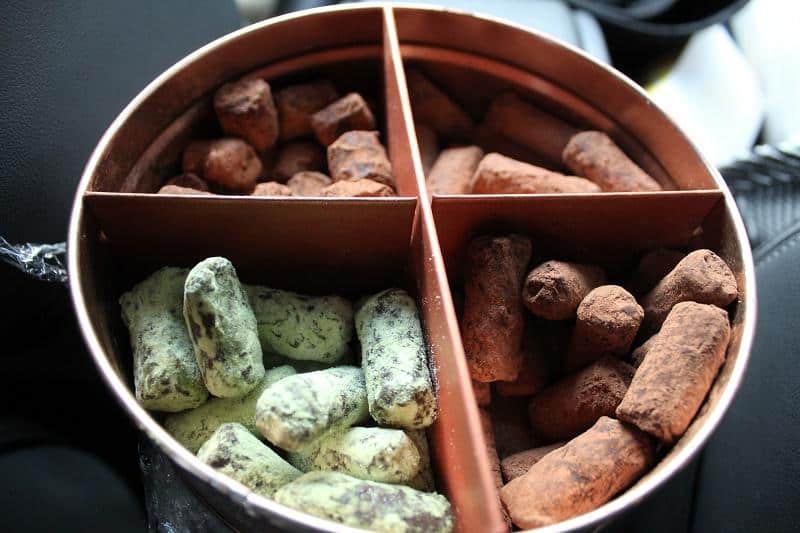 This shop is cash-only. Most places in Manila offer delivery, and this must be a spot which specializes in it, because I was convinced we were at the wrong place when we walked in here. The shop is on the second floor of a building on a very busy street, and walking into the shop you're greeted by four women, a cash register, and a covered fridge. That's it; nowhere for customers to sit and nothing much to look at.
My friend asked about their truffles, and they were confused for a second, because this shop became really famous in 2018 for their DREAMCAKE, a cake in a tin can, layered with mousse and chocolate, and available in a range of flavors. I didn't try that, but rather the truffle variety pack (also sold in a tin can), which was quite good. In true local style, each of the 4 flavors was quite sweet, but the coffee, green tea, caramel, and chocolate flavors were strong enough to balance it all out. The cocoa-dusted soft caramel was the group favourite.
Address: 2428 Tejeron St, Santa Ana, Manila, Metro Manila, Philippines
Hours: 10am-6pm, daily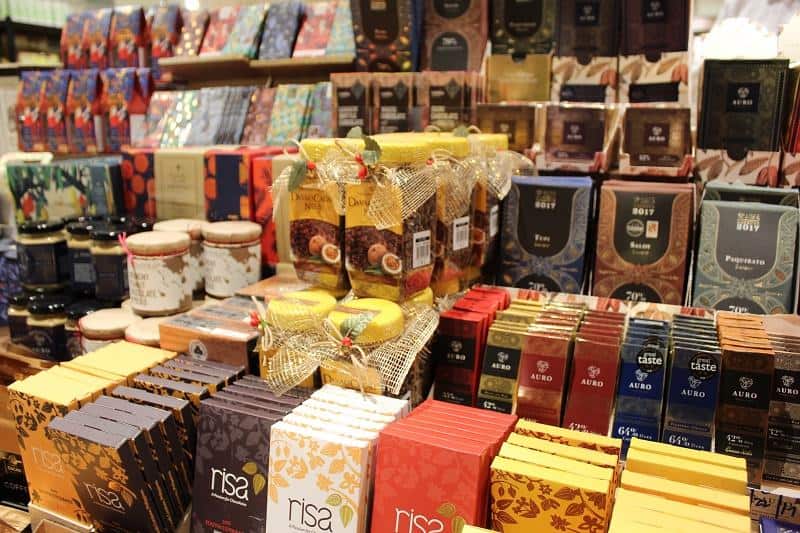 Despite hours of searching and asking around, the three places above were the only ones I found which were selling chocolate in a shop setting, in the Manila area. But I wanted to try a larger selection of Filipino bean to bar chocolate. So finally I found a chain of shops called Kultura, which specialize in Philippines-made goods, and happen to have a lovely selection of Philippine chocolate brands. This selection includes two which are slowly becoming world-famous: Theo y Philos Chocolate and Auro Chocolate. Now I'm just waiting for each of these brands to open shops of their own in Manila!
Address: UG/F Mega Fashion Hall Megamall, Ortigas Center, Mandaluyong, Metro Manila, Philippines
Hours: 10am-10pm, daily
These Makati-made truffles and bonbons are only available online, via email pre-order. Checking her Facebook page you can see which flavors are available at the moment. Although the owner dabbles in bean to bar chocolate making, at the time if publication, everything sold on her site is made with a Belgian couverture chocolate.
Online Shop: https://www.truechocolateph.com/shop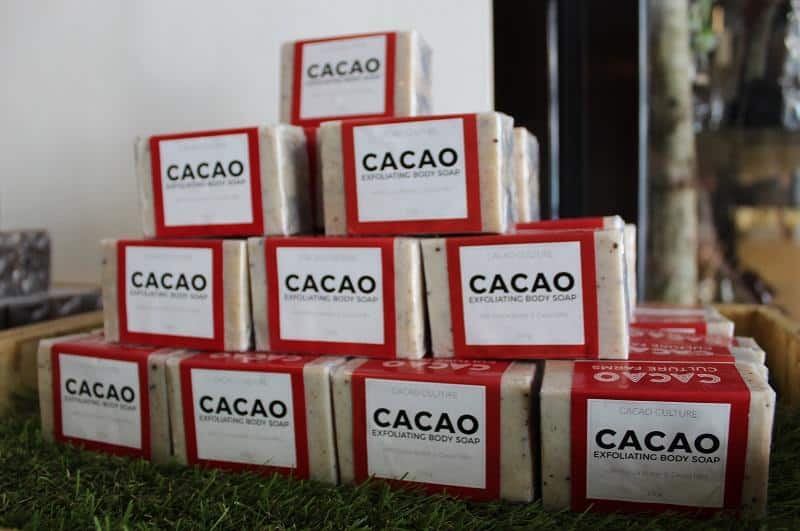 Started in 2016 by a couple from Manila, Cacao Culture Farms is a brand of tableya, chocolate, and a variety of other cacao-based products. The founders have their own cacao farm in the southern port city of Davao, and work with other local farmers to harvest and process their cacao into products, as well. All of their creations are available for order and shipment across the country, including their best-selling cacao tea. Read more about the couple behind the brand in my interview with Cacao Culture Farms.
Online Shop: https://cacaoculturefarms.com/collections/all-products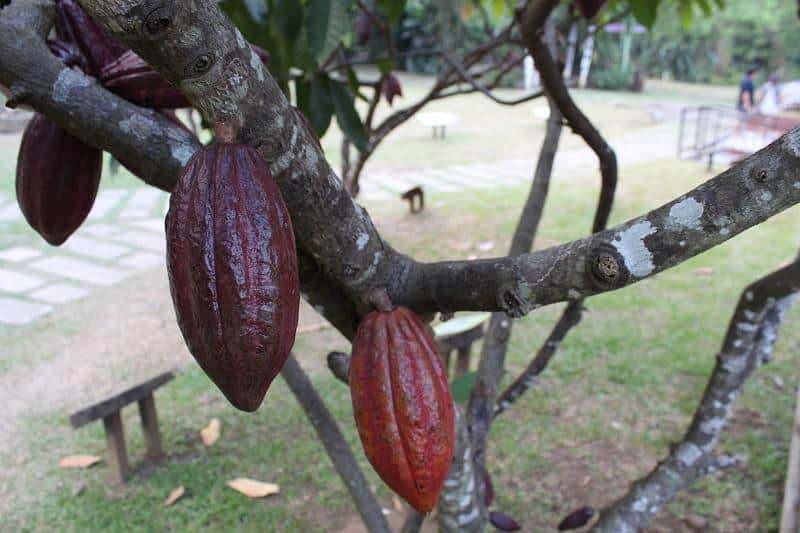 A family business based in Davao City, Mindanao, in the southern part of the country, Malagos has made a name for their chocolate brand in recent years. Using only cacao from their large family estate, the company crafts dark chocolate bars and tableya, as well as chocolate-covered fruit and roasted cacao nibs.
Online Shop: https://malagoschocolate.com/shop-online/
Yes, believe it or not, Manila International Airport has a great selection of chocolates in their international terminal. Even better, everything is available for purchase 24 hours. Just keep in mind that some of the stores may be cash only, though the proportion of cash-only shops was much lower in 2019 than it was in 2017, so the shift is happening. In Manila Airport you'll find a range of Philippine chocolate brands, as well as tableyas both unsweetened and honeyed.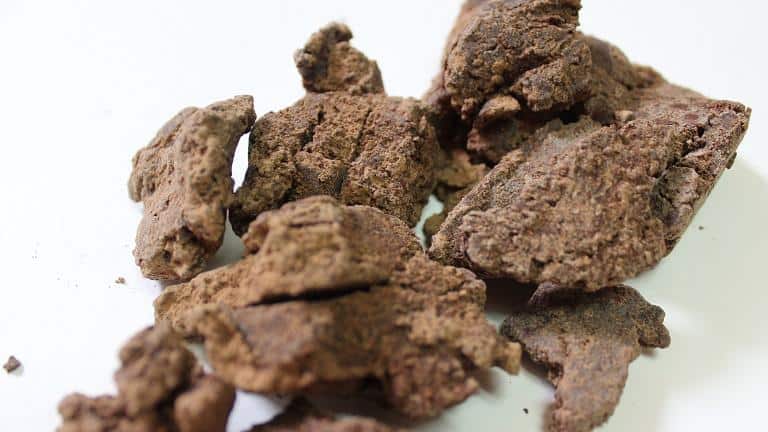 Learn About Chocolate Near Manila
If you happen to be based in Manila and looking for some more information on where chocolate comes from or all the many things you can do with chocolate, I've got you covered. You'll need a car to visit either of these places, but just south of Metro Manila in San Pablo City is Criollo Resort. The hotel portion of the project won't be ready until around 2021. But for now, the owners have planted and are focusing on their family's cacao farm.
If you contact them ahead of time, they may be open to taking you around the grounds and discussing a bit about cacao and its long history in Luzon. There's another cacao farm in Batangas, near San Pablo, which has cacao trees many decades old, offering a very different perspective on the Philippines connection to cacao. The owners are currently working on making products from their cacao, and may be open to taking visitors if you contact them in advance.
A ways north of Manila there's also a winery making a cacao wine from cacao pulp, and if you're interested, it may be available in stores near Manila. I'd message them on Instagram to check.
---
Did this post help you find Manila chocolate online or in person? Save it on Pinterest so that it can help others, too!