A commonly-quoted statistic is that the average age of a cacao farmer is 50 years old.
That statistic comes from this 2014 article detailing studies done to determine the average age of cocoa farmers in West Africa. So while that number is not necessarily applicable to the rest of the world, globally, farmers are getting older. It's happening in all industries, not just cacao.
But of the things cacao's future has going for it is a fanatical obsession with the fruit itself. In fact, at the end of each of her Well Tempered podcast episodes, WKND chocolate maker Lauren Heineck always asks her guests "What does cacao mean to you?" Each answer inevitably includes the word "love" or "life," and often both. Many millions of people live off of growing cacao, after all.
Yet of those millions, it's only been during the last few years in which so-called millennials, have shown more interest in getting into the cocoa game. One of the places where this surge of interest amongst young people has been felt strongly is in the Philippines. Cacao can grow basically anywhere on the over 7000 islands that make up the country. But the place in which its dominance is most strongly felt is in Davao City.
Davao is the main hub of the Mindanao region in the south, and the very place to which Kenneth (Ken) & Sheila Reyes-Lao decided to move their lives and start Cacao Culture Farms. Both Ken and Sheila were born & raised in Manila, the capital city of the Philippines. But over the last few decades, the Metro Manila area has been plagued by an expanding urban region and rising costs of living, overall lowering quality of life. Just as an illustration of this, when I first arrived in Manila, it took my taxi 2 never-ending hours to drive eight kilometers.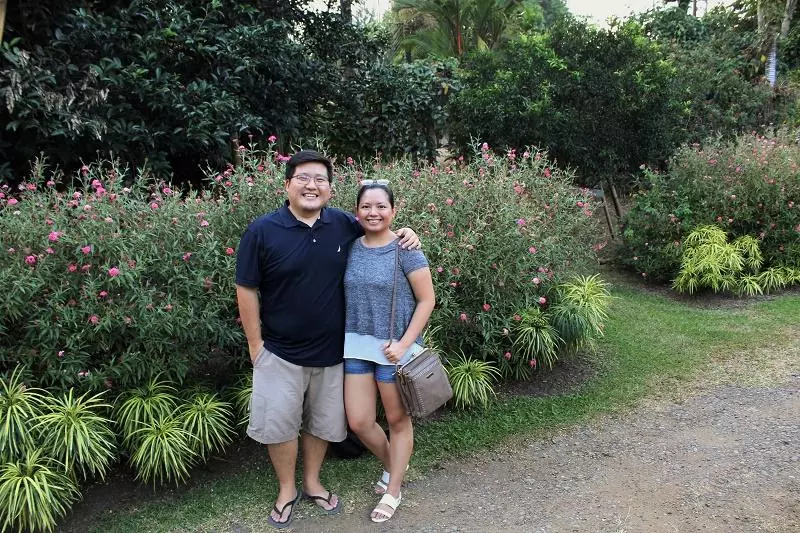 So with a background in IT— and maybe more importantly, having grown up with the people who have become a majority of their customers—
following their marriage in 2016, Ken & Sheila decided to uproot their lives and move to Davao City. They wanted a simpler life overall, and actually chose the place & profession before they chose the crop. "If you wanted to do something in agriculture, Davao City was… one of the prime spots to do that," says Ken.
An important difference to know about Manila and Davao city is that Manila is actually a small city area-wise, albeit densely-populated. Davao City, on the other hand, isn't very densely populated, has a high proportion of farmland, and is huge in area (with a speed limit of 60KPH outside the city center). They almost feel like different countries when you visit them one after the other.
With that in mind, it's significant to note that when Ken & Sheila chose to make the move to Davao, they actually had one main concern— a language barrier. You see, in the Philippines, there are dozens of languages actively spoken across the islands, with Filipino & English as the official languages and two more commonly-spoken regional languages: Tagalog and Cebuano. It's a bit complicated, but basically, in the north it's more common to find people who speak Tagalog or English, while in the south you'll more likely find people who speak Cebuano or English (not Tagalog).
Sheila spoke only English and Tagalog when they decided to move. But Ken's Mom's family is actually from Cebu City, a western hub where they speak Cebuano. So one summer when he was supposed to be learning Mandarin with his cousins, he actually ended up picking up a different language— Cebuano. You can learn more about the fascinating mix of Filipino languages here.
This serendipitous switch-up ended up being one of the deciding factors which allowed them to feel comfortable making the move south. Along, that is, with their discovery of cacao.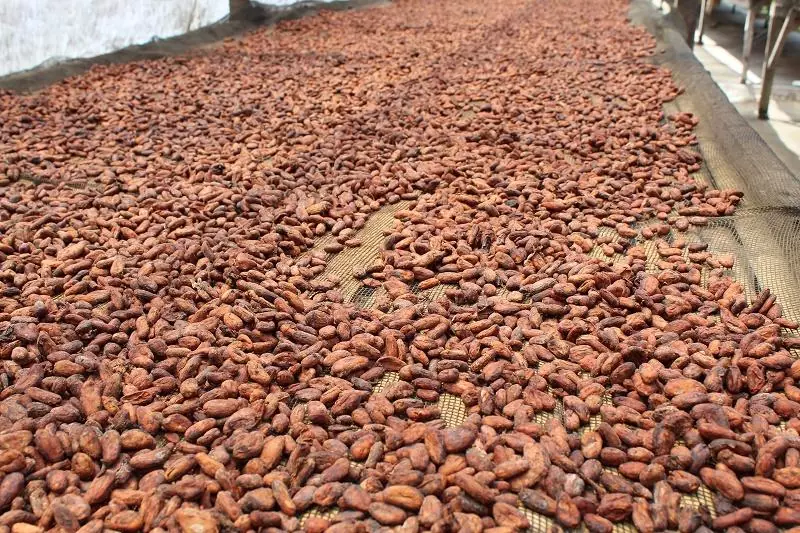 As with many people who enter the chocolate & cacao industry, it was truly by chance that they happened upon cacao. For centuries, cacao has been an important crop in the country, but production has mostly moved south over time, and certainly come out of Manila altogether. The Mindanao region now produces around 80% of the country's cacao, making Davao City the cacao capital of the Philippines But when Ken went down south on a scouting trip, he did not have cacao on his mind.
He basically just happened upon a local training being put on by CIDAMI, Cacao Industry Development Association of Mindanao, Inc. After extending his trip down south to attend the training, he called up Sheila and told her that he'd found their thing, their purpose in Davao.
"We fell in love with the idea of growing our own chocolates. Before 2016, we were in the city; we didn't know anything about agriculture. We didn't even know that we could grow our own chocolate in the country, to be honest."

Kenneth Reyes-Lao, Cacao Culture Farms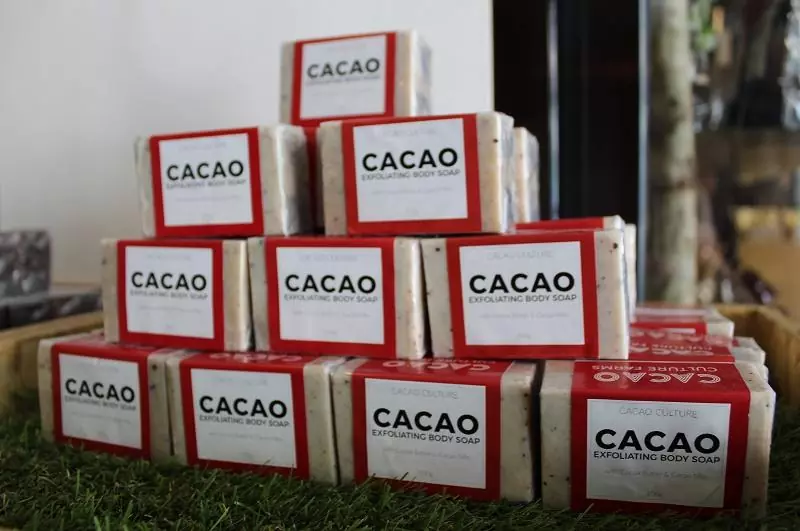 This is actually a pretty common realization in the Philippines. At the end of 2017, along with several other local cacao farmers & chocolate makers, Ken & Sheila became one of the founding members of the Cacao City Marketing Cooperative. Shortly thereafter, that very cooperative opened Cacao City, a cacao-centric shop located in downtown Davao.
With help from the local government, which has enthusiastically supported the growth of Philippine cacao, one of the first cacao-focused shops in the Philippines was opened. Since then, they've been educating more than just visitors, too.
When I sat down with one of Cacao City's employees, shop manager Emma Dionglay, I was surprised to learn how weak the Philippine connection of chocolate to cacao is. Even though cacao has been growing in the country for centuries, when cacao consumption arrived to the Philippines, it was in the form of a beverage. And so it has continued. Filipinos' chocolate consumption is minimal, with most cacao consumed in the form of tableya (basically a ball of ground-up cacao, combined with water or milk to form a chocolate beverage).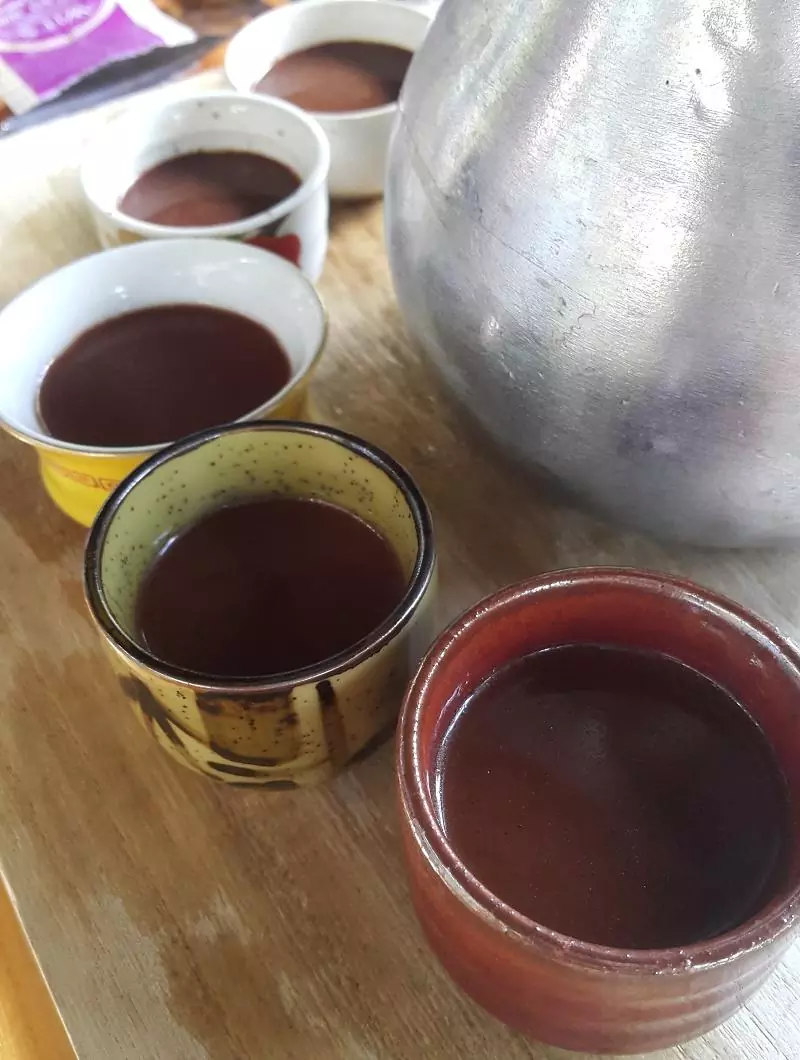 Emma grew up with cacao trees in her front yard. But she says that from when she was young, she knew that "cacao is just for hot chocolate and for champorado [a rice-based chocolate porridge]," with no real connections to chocolate. So if Emma, who grew up in Davao City, has these weak connections between cacao and chocolate, it's not hard to imagine how little Filipinos from other parts of the country know about cacao.
It's the same awareness level from which Ken & Sheila entered the market, something which they quickly learned to use to their advantage. As I alluded to in the first part of the Philippine Cacao podcast episode, the couple is rather representative of the future of Philippine cacao farming, young and fresh-perspectived.
As they learn new things about the industry, they share them with an interested audience on their Facebook page and Youtube channel. If they're just learning something, it's fair to say that their target market is, too. They'll be the first to tell you that growing up with e-commerce and social media has also given them an advantage over their Davao-based contemporaries.
But gaining more market share isn't the point for them. Ken & Sheila moved to Davao to change their lives, not to build an empire. So they freely share these tools with other local farmers. "People tend to be more inclusive" in Davao, says Ken. From the start they've been able to be an involved part of the region's cacao community, working with some of those other farmers to conduct harvest & create value-added products from their cacao beans.
There are many other crops they could have planted on their 3 hectare farm to get a more immediate return on their investment; cacao trees take a few years before they're able to bear fruit. But the establishment of Cacao Culture Farms happened to coincide with a huge move on the part of the Filipino government, towards multiplying the market share of Philippine cacao. In the few years since its start, most of the millions of cacao seedlings planted have still not yet borne fruit.
"I would have thought that since cacao came into Asia through the Philippines, through that connection with Mexico, that the Philippines would be in as position now to be one of the top-producing countries of cacao. But now… we just barely even touch 1% of global market share."

-Kenneth Reyes-Lao, Cacao Culture Farms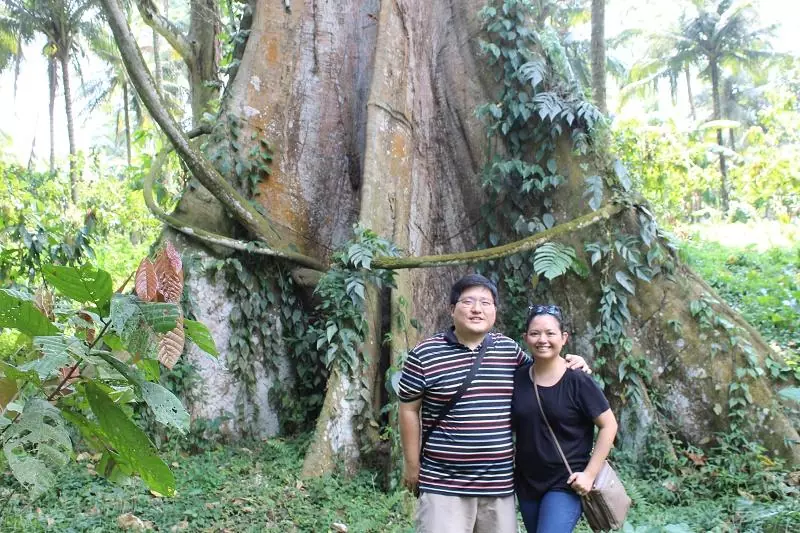 But this is set to change over the next year or two. Alongside their chocolate & cacao contemporaries, Cacao Culture Farms is set to expand their shop production in that same amount of time. Currently their most popular items are their traditional tablea and their cacao tea, a new concept for cacao consumption in the Philippines.
Right now, maybe at this very moment, Sheila is studying to bring more of these creative products to the Philippine market. This includes cacao-based cosmetics, and even bonbons, a temperamental product in the tropics. Educating their market about these new ways to consume cacao, a product with such a distinct presence in the country, is one of their biggest obstacles at the moment. But history tells me that they're more than up for the challenge.
You can follow Cacao Culture Farms on their Instagram, Facebook, and Website. To hear more from Ken, check out my podcast episode on the Philippines, and to read more about Sheila, check out the article Millennials In Chocolate.