The end of the year is when most of us spend extra time with our families and relax after a long year. We look forward to the events the new year will bring, and enjoy life while it's slow for a change.
In celebration of coming together and looking towards the future, I've compiled a list of cacao brands for you to add to your New Year's must-try list for this year. Some of these names may be familiar, while most are probably completely new.
Even the concept of cacao brands is pretty damn new. But it's an approach to sourcing that's catching on super fast, and I expect that soon enough some of these names will become as well-known as those of the makers who use their beans.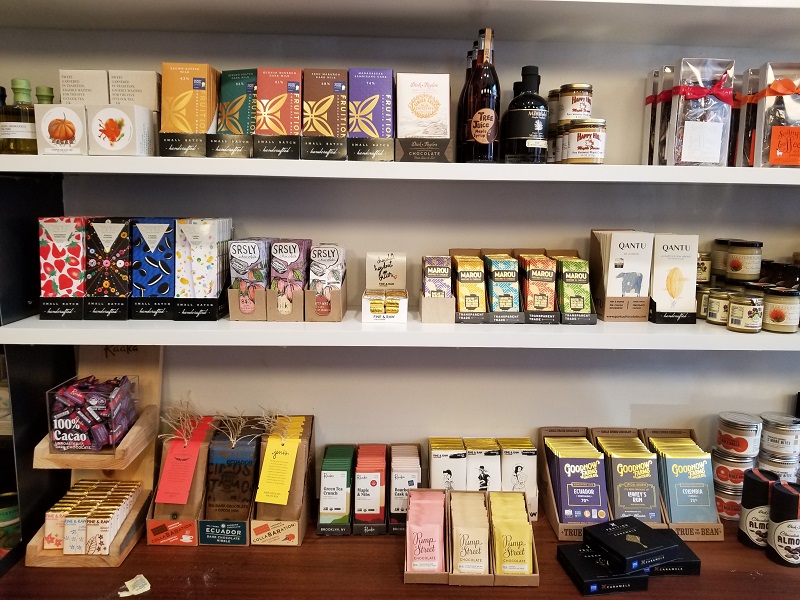 About Cacao Brands
In a recent article, I discussed how the demand for fine chocolate will continue to grow and shift over the next decade or so, and cacao brands is a big part of this shift. Whether you're new to inspecting your chocolate or you've always seen a bar as akin to a bottle of fine wine, you'll quickly notice a sort of origin name dropping within the fine chocolate industry.
Cacao can only be grown in countries within approximately twenty degrees of the equator, meaning as far north as Hawai'i, Taiwan, and Mexico, and as far south as Australia, Bolivia, and Madagascar. The Americas in particular are ahead of the curve in the cacao brands arena, partly because the region overall is more developed, but also because cacao is native to the region and has a long history there.
The cultural significance of cacao in the Americas cannot be ignored in the larger discussion of developing cacao regions. However, the relatively short but strong presence of cacao in West Africa has had a huge impact upon local cultures & economies. Cocoa has truly had a significant impact everywhere it's put down roots.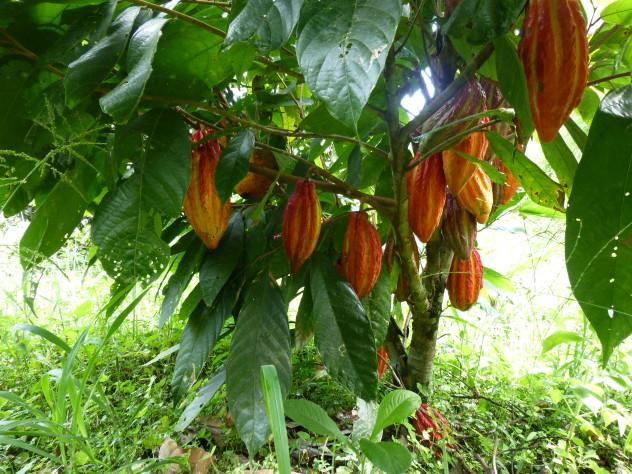 To be a cacao brand, cacao must come from one single country, and more often than not be from one particular region of that country. In fact, each of the brands below is from a different country. Most cacao brands developing now are also cacao cooperatives.
This means that the cacao is sourced from a number of different small landholding farmers and then centrally fermented in order to standardize the quality of the cacao. This generally results in much higher quality dried cacao and higher prices, as well as a consistent market for farmers.
However, a few of the brands mentioned below are owned by a single landholder who hires locals to care for and harvest the crops. As discussed in this article, not all cacao farmers want to depend mainly upon cacao for their livelihood, or ever make chocolate or other value-added goods.
Some of them just want to farm what they have, consuming some, selling some locally, and harvesting the rest to be sold to a co-op. Contributing to the development of quality cacao brands lends this opportunity.
So while admittedly some of these origins are currently a bit of a stretch to call a "brand," that is why they're characterized as ones 'to look out for.' I fully expect all of them to be available in chocolate form somewhere near you by this time next year.
*If an origin has an asterisk next to its name, that means that origin is available through one of the 3 cacao importers mentioned below.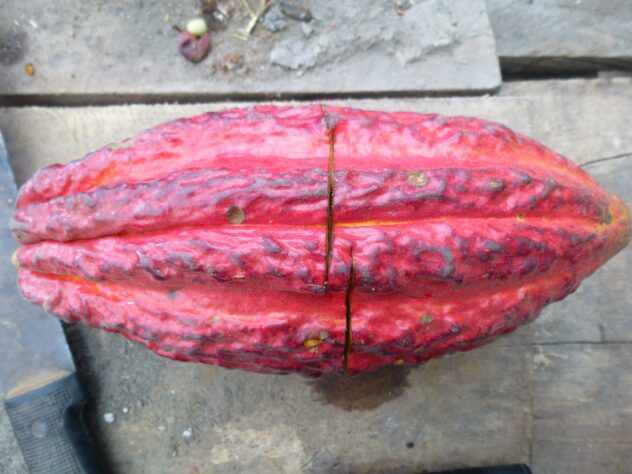 North America
Cooperativa Rayen: Soconusco Region, Chiapas, Mexico
Although still producing on a relatively small scale, the Rayen Cooperative is a hint at what's to come in the cacao-producing regions of southern Mexico. For the last few years, the Mexican government has been investing money in preserving and restoring its native cacao varietals.
Rayen is just one of the first examples of the quality and community they're working to achieve. Established in 2016 in the region of Soconusco— which itself has historically been famous for quality cacao— Rayen will hopefully become one of many thriving cacao coops throughout southern Mexico.
The region is meant to become one of several designated cacao origins that Mexico is establishing. As a way to maintain high prices for the country's cacao, I think you'll see many more cacao brands coming out of Mexico now and beyond.
Enliven Cacao: La Colonia, Nicaragua
One of few bonafide charities using cacao to sustain themselves, Enliven works with farmers at origin to improve their yields and continue farming organically in a sustainable way. The local mountainous environment provides multiple micro-climates which allow cacao to grow and post-harvesting (fermentation & drying) to happen in the same general area.
Once the beans have been inspected for quality and made into test batches of chocolate, they're shipped to Minnesota, where they're hand-sorted and then orders are fulfilled. The minds behind Enliven Cacao certainly had a hand in initiating the brand, but the quality of the cacao speaks for itself in regards to how well farmers can process beans on their own, if given consistent access to a market.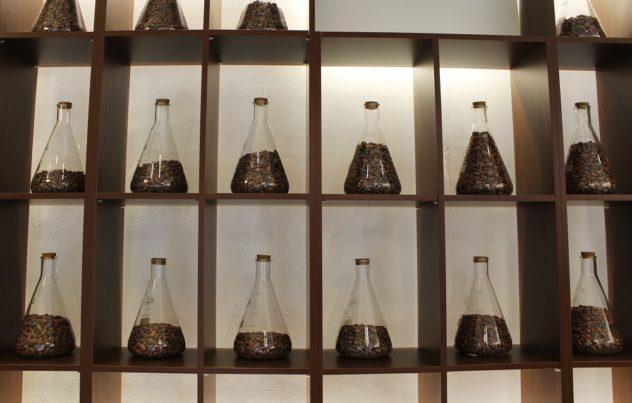 *Nahua Cacao: Maleku, Costa Rica
Not only cacao processors but also chocolate makers, Nahua is one of the few cacao brands out of Costa Rica which has reached any type of scale. There are so many chocolate makers in the relatively small country that most of the high quality cacao is used internally.
In turn, this also drives up the international price of Costa Rican cacao. To meet the growing global demand, Nahua buys freshly-harvested cacao from local farmers and ferments and dries the beans themselves, in a custom-built facility.
*Maya Mountain Cacao: Toledo, Belize
Possibly the most well-known cacao brand in the world, Maya Mountain was one of the first cacao brands I ever noticed as branding itself. Their location in southern Belize, where they've been sourcing quality cacao from smallholder farmers for almost a decade now, was always a factor.
But the cacao was consistently presented as being from Maya Mountain Cacao Cooperative rather than simply Belize or even Toledo, Belize. Their cacao's unique flavor properties played a role, while their name recognition helped get the word out about them as a quality cacao origin.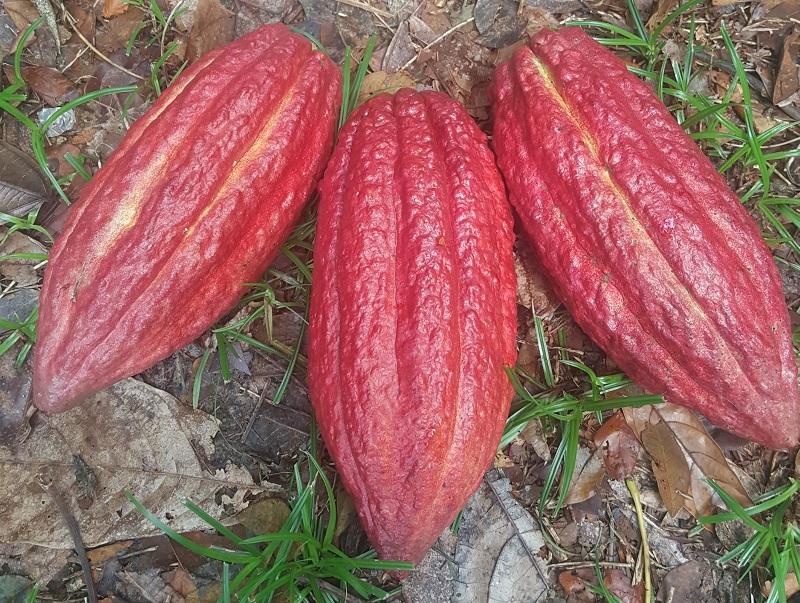 The Caribbean
*Ramnath Estate: Tableland, Trinidad
Trinidad's cacao is almost exclusively of the trinitario variety, a fine flavor hybrid formed in the 18th century by crossing criollo & forastero trees. Located in a region well-known for producing Trinidad's best pineapples, the soil conditions of Ramnath Estate are top for cacao growing, and produce a bold & lightly fruity cocoa flavor.
As a relatively small farm in southern Trinidad, Ramnath is cared for by just 5 people, each of whom are dedicated wholly to their section of the estate. They even have a standing dinner date on Saturdays! Most all of Trinidad's cocoa is processed and consumed domestically, so it's a rarity to be able to access beans of quality outside of the country.
*PISA Haiti: Northern Haiti
Produits Des Iles SA (PISA for short) is a centralized cacao & coffee buyer and fermentary based in northern Haiti. Started just 4 years ago in 2014, PISA is still the only cacao producer buying and centrally processing wet cacao beans in Haiti, and their product seems to have been popping up in chocolate everywhere, starting in the US but quickly spreading both east and west.
Cacao in Haiti has long history of being overlooked and under-processed, bought at a rate well under market price and then sold in cheap candy bars. It's been a treat to see how educating farmers and taking back power over processing has dramatically increased prices for farmers and the quality of the cacao coming out of the country.
*Zorzal Cacao: San Francisco de Macoris, Dominican Republic
Reserva Zorzal is a bird sanctuary in the northern province of Duarte in the Dominican Republic, and it just so happens to also produce some of the most highly-regarded cacao in the world. Focused on preserving land, and more specifically the habitat of Bicknell's thrush, the reserve grows its cacao on a small portion of the land, divided up into parcels and harvested & processed in those same parcels.
The estate has more recently expanded into a cooperative-like program in which they buy cacao from neighboring farms under the brand Zorzal Comunitario. Although their cacao is available through Meridian Cacao, the company has become quite well-known for importing their beans to the US themselves, and accepts orders directly.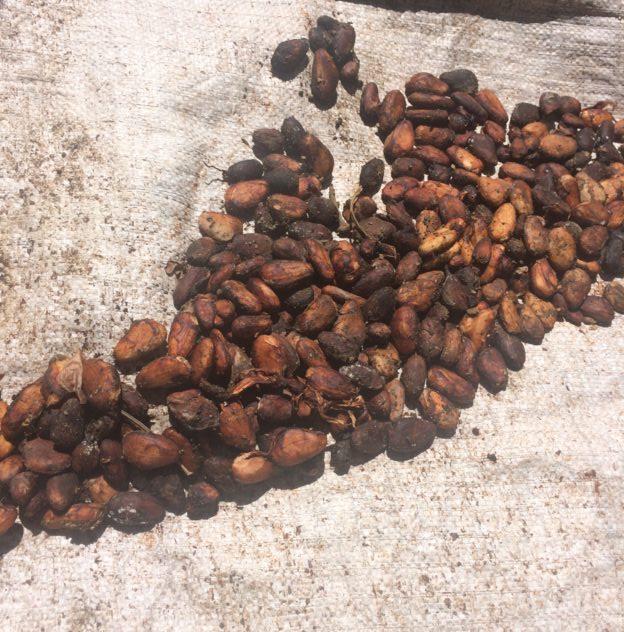 South America
Cacao Bahia: Bahia, Brazil
The Brazilian cacao market has been experiencing a revival of sorts over the last few years as Brazilian farmers begin focusing more on improving post-harvest practices and planting more varietals of cacao.
After the biological disaster of witches broom in the 1980's, it seems to have been the entering of Brazilians into the craft chocolate sphere that really jump-started fine cacao in Brazil, as makers looked to source locally and came up short on quality.
Cacao Bahia is the brand name of the cacao from Fazenda Camboa, a family-owned farm and the largest source of organic cacao in the state of Bahia. Not only do they grow the cacao themselves, but they also control every step of the post-harvest process.
Ucayali River Cacao: Pucallpa, Peru
Named after a river in their region of central Peru, Ucayali is slowly rising in prominence on the craft chocolate stage as a distinct origin. As Peruvian tree-to-bar chocolate becomes more common, it seems like farmers are either resigning themselves to low prices or dedicating themselves to creating value-added cacao products.
Ucayali has taken a different approach by creating a market for the region's small-scale farmers, working with local organizations to incentivize farmers to replace their coca plants with cacao.
*Costa Esmeraldas Cacao: Esmeraldas, Ecuador
As one of the few single estates large enough to form its own brand, Costa Esmeraldas is uniquely positioned to be able to promise consistent quality and quantity of a few specific varietals. They have off-site fermentation & drying facilities which allow them to cultivate a high quality bean, as well as a blending protocol which brings makers the same quality in shipment as they received in samples.
In terms of knowing their beans from the fat content and varietal, down to dividing harvests by the region of the farm from which they came, Costa Esmeraldas is quite impressive. Did I mention they've only been in operation for about six years?
Alto Beni Cacao Company: Palos Blancos, Bolivia
The idea of sourcing cacao from "exotic" origins played a large role in the establishment of the Alto Beni Cacao Company. Back in 2010, the founder of Taza Chocolate was looking for a new origin to add to his lineup, and the under developed region of Palos Blancos in northern Bolivia made its way into his mind.
Following a meeting with an executive from a local coffee exporter, the two companies began a series of cocoa experiments, and later, a partnership with a full-fledged cocoa cooperative, the Centro Integral Agroecological de Alto Beni (CIAAB). To this day they continue working with the cooperative to improve fermentation and other post-harvest practices.
Hacienda Cacao Caribe: Península de Paria, Venezuela
Hacienda Cacao Caribe (translation: Caribbean Cacao Estate) has a very long history with cultivating multiple native varieties of cacao, most of which fall into the criollo varietals. Located just to the west of Trinidad & Tobago, the homeland of trinitario cacao, there are also some trinitario varietals cultivated on the farm, but the options don't stop there.
At the moment Hacienda Cacao Caribe has 6 varietals of cacao on offer, all of which will ring familiar for the serious cacao heads out there. But since the company has a commercial office in Barcelona, some of their cacaos are sourced from other farms throughout Venezuela, giving other farmers access to a market they might otherwise never be able to sell in.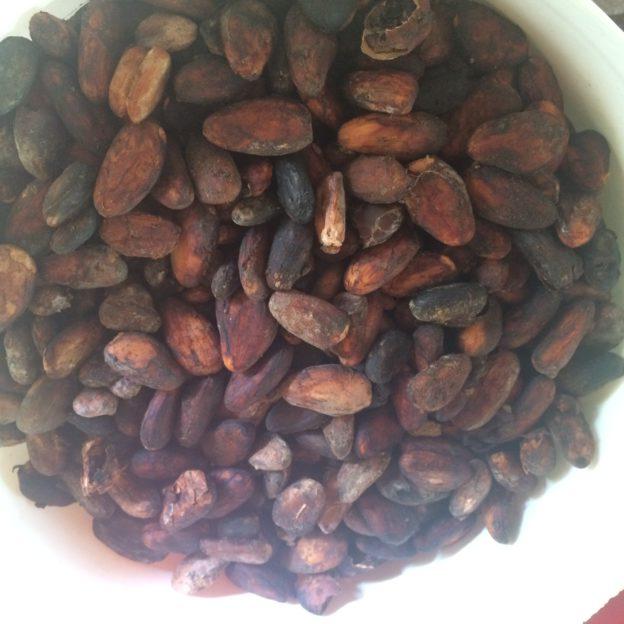 Africa
*Bejofo Estate: Ambanja, Madagascar
Possibly one of the best-known origins in the craft chocolate community, Malagasy cacao is also one of the most versatile in terms of the flavor notes makers have been able to coax out of it. From the typical bright fruitiness to the more subtle dried fruit or wine notes, most all of the cacao that makes it off the island in bean form comes from Bertil Akesson's estate in northwestern Madagascar.
This is indeed cacao from one of the four regions of his estate, certified organic and of the trinitario varietal, but depending on the maker, it's also a grab bag of flavors and deserves its place on most makers' rosters.
*Kokoa Kamili: Mbingu, Tanzania
Quickly ruining the stereotype that cacao grown on mainland Africa is all of low quality, Kokoa Kamili has grown in popularity for its consistently high-quality cacao. Most of the Tanzanian cacao being used in the craft chocolate sphere is coming from Kokoa Kamili, noted for its deep cocoa flavor and mild fruitiness.
In a way they're combining the reputations of West African and Malagasy cocoa. Kokoa Kamili does all the post-harvest processing and pays a hefty premium over market price, giving farmers good reason to either continue or begin to plant high quality cacao.
Mountains of the Moon™: Virunga National Park, Uganda
The longtime pursuit of a German expat and his wife, the cocoa farmers which MOTM sources from are largely situated within the Virunga National Park, along the border of Uganda and The Democratic Republic of The Congo.
While the couple initially started off with only vanilla, they eventually expanded into coffee and cocoa, the latter of which is relatively new to the area, and now have around a thousand farmers depending upon the cooperative structure they built.
While I was working at a chocolate shop in Peru in 2015, someone actually told me about this brand, but I was never able to find any info online— turns out it was because they produce cocoa, not chocolate! Much of the fine chocolate made with Ugandan cacao is made with beans from Mountains of the Moon™ farmers.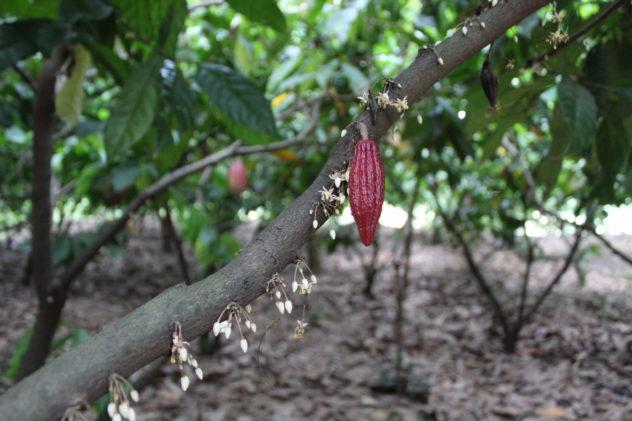 Asia
*Anamalai Farm: Pollachi, India
This large estate is family-owned and -operated, the cacao grown without pesticides and surprisingly young, to boot. Starting just a few years ago, the farm began the first harvest of its cacao, a blend of the forastero varietals planted in much smaller quantities throughout southern India.
The owners have periodically taken their cacao to trade shows over the years, soliciting feedback and improving the overall quality of the final product to the point that they began making their own chocolate with it.
Their two tree-to-bar chocolate brands use their own cacao as well as a variety of Indian flavors, but the trees are so productive in the pesticide-free environment that there's been enough left over to sell to other makers.
Plantacion De Sikwate: throughout the Philippines
I have a confession: this isn't exactly a cacao brand, but rather a non-profit association working with Filipino cacao farmers to plant criollo cacao from Mexican on farms throughout the Philippines. They have several farms that they're working with— at least one in each of the three Filipino states.
Since 2014 they've been slowly increasing the proportion of fine flavor cacao grown in the Philippines. This is in line with the Filipino government's own goals of massively increasing their cacao production over the next decade.
Most Asian cooperatives & farms seem to work directly with a single chocolate company or sell locally to a chocolate manufacturer, so quality Asian cacao is a bit of a rare find. It's definitely worth reaching out to the association about connecting with an individual farmer if you'd like to explore some of the region's many possibilities.
Also, please read some of their blog posts, as they're an absolute hoot.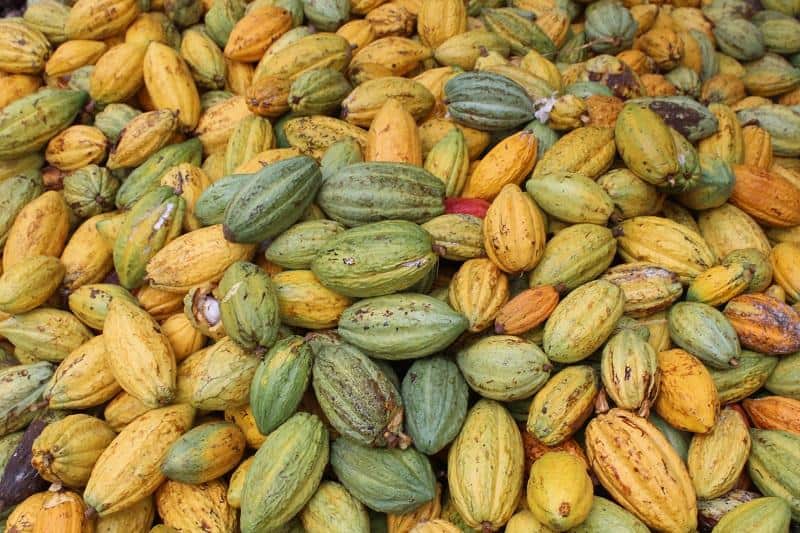 The South Pacific
*Cacao Fiji Ltd: Nadi, Fiji
Started in 2014 after being inspired during a visit just a couple of years earlier, Cacao Fiji is a brand created for the sake of bringing Fiji's quality cacao to a willing market. Taking many cues from the craft chocolate industry, Cacao Fiji is careful to have a hand in every step of the cacao's life, from the farming of the beans to the fermentation and drying.
The South Pacific islands have historically had trouble getting their cacao to market thanks to their isolated location, but that doesn't mean that they haven't been growing fine cocoa for decades. Quite the contrary, cocoa has been grown on Fiji for over a century, and it's finally starting to get some recognition.
Makira Gold: Makira, Solomon Islands
Beginning with just their family's farm on the island of Makira, the company is now a three-man operation with as many as ten other employees during high season. Currently the only consistent source of quality cacao out of the Solomon Islands, what's remarkable about Makira Gold is that their approach is much more logistically-related than quality-changing.
The farmers they buy from are still fermenting and drying their cacao themselves; what the brand does is bring the cacaos to market and promote them to chocolate makers. There's no central fermentation or flavor notes that distinguish them from the rest. What they're offering is quality on both sides, from a highly-overlooked origin.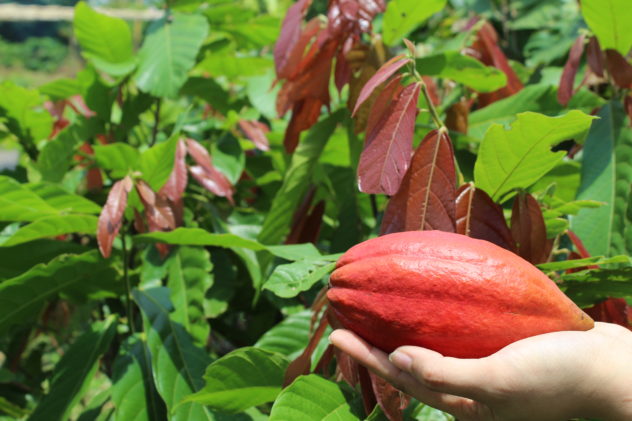 About Cacao Importers
Just because there's a brand behind your favorite cacao origin doesn't mean they're the only ones involved in the supply chain. Part of the reason why so many of these cacaos may sounds familiar to you is thanks to people playing a less flashy role in the chocolate-making value chain: cocoa importers.
In the US, often said to be the origin of modern craft chocolate, there are three cocoa importers who play a large & largely quiet role in the development of these cacao brands' identities for makers and consumers.
These three companies are Uncommon Cacao, Meridian Cacao, and Chocolate Alchemy. The brands marked with an asterisk above can be or have been available for purchase in small & large quantities from one or more of these companies. Some of the other origins they sell are not from a specific cooperative or farm, but many of them are.
Each of the importers has a different relationship with each of the origins they import, and not every maker who uses cacao from these companies has gone through one of these importers. For larger makers it's possible to go through the task of importing cacao directly themselves, while others are much too small to take on this cost.
Either way, I'd be remiss to ignore the huge role that these companies have played in getting many of these cacao brands into the hands of small makers, and in some cases, in bringing them into fruition in the first place.
Which cacao brands are you looking forward to trying in the new year?