If you've recently set up a chocolate fountain for a special gathering, you're probably also wracking your brain for what to dip in chocolate fountain. There are so many options, but not all of them are good— anything that's too wet, has crumbs, or may leave powder behind is not viable.
That crosses watermelon, most cakes, and all powdered doughnuts off the list! So to help you enjoy your chocolate fountain even more, here's my ultimate list of what to dip in a chocolate fountain (or chocolate fondue!).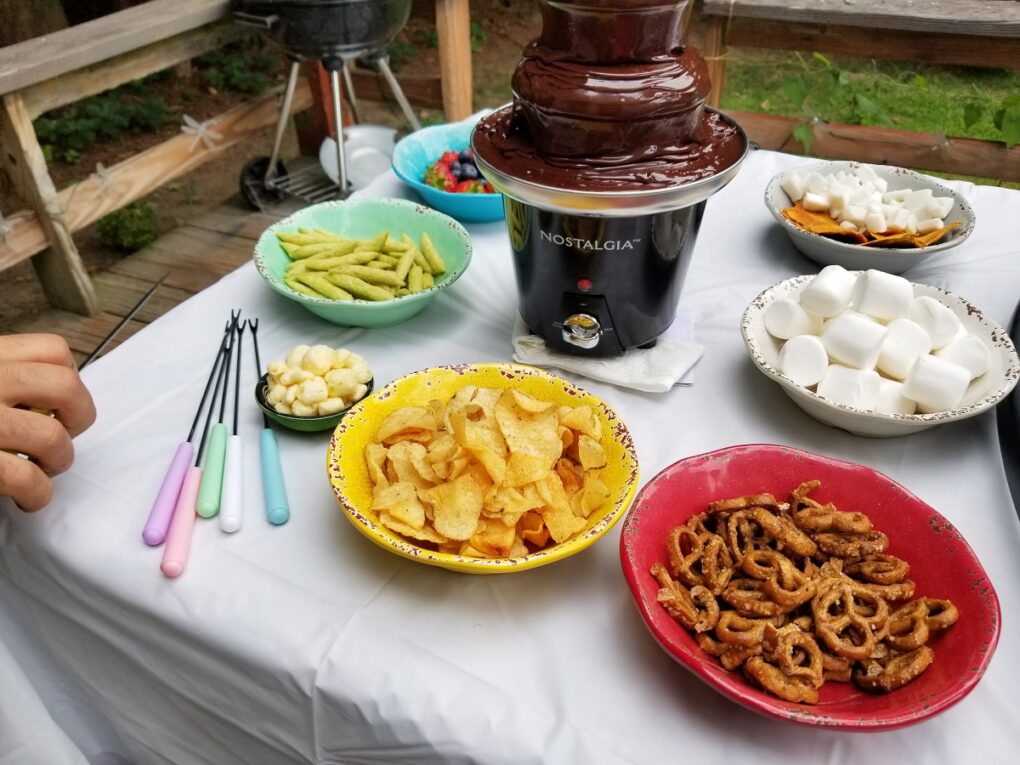 What to Dip in Chocolate Fondue or Fountain?
Below I've listed dozens of things to dip in a chocolate fountain, but you're bound to want to get creative, and so will your guests. One tip I have for any events with kids is to have them make "dunkabobs" to avoid them re-dunking foods they've bitten into.
One solve for this is small paper cups to catch their chocolate, or little paper boats for keeping all their dippables and healthy snacks in. Colorful toothpicks with little shapes on the end are another way to dress up your fondue night or fountain-worthy event.
Check out this post to read more about chocolate fountain chocolate brands.
Paired Foods to Dip in a Chocolate Fountain
bacon & potato chip
marshmallow & strawberry
cheese & snap peas
cheese & pretzel
coconut & blueberry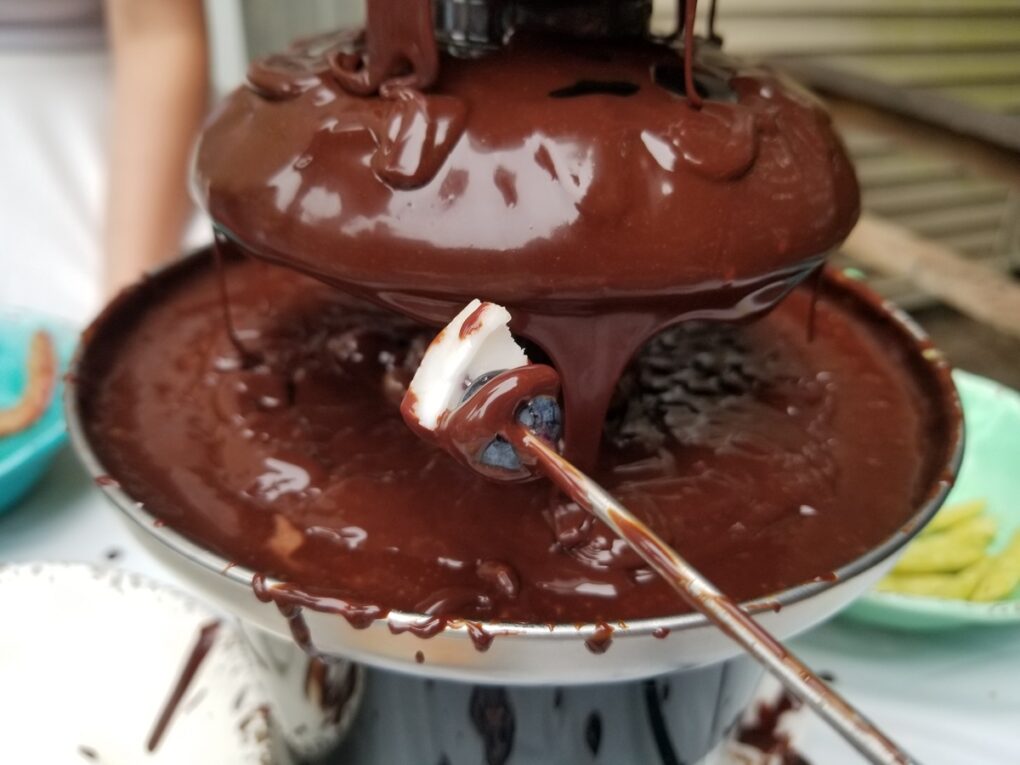 Dried & Fresh Fruits to Dip in Chocolate Fountain
Dried Mango
Dried Apricots
Large Raisins
Plump Dates
Fresh Strawberries
Firm Raspberries
Blueberries
Fresh Coconut Pieces
Cherries With The Stem
Drained Pineapple Slices
Firm Cubed Watermelon
Orange Slices
Banana Slices
Mango Pieces
Honeydew Melon Chunks
Cantaloupe Pieces
Sliced Papaya
Frozen Asian Pear
Fresh Figs
Kiwifruit Rounds
Apple Slices
Large Grapes
Sweets & Cakes to Dip in Chocolate Fountain
Gummy Bears
Twizzlers
Marshmallows
Peppermint Candies
Candied Ginger
Cream Puffs
Cubed Pound Cake
Cheesecake Cubes
Angel Food Cake
Fruit Cake Chunks
Fresh Churros
Croissants
Donut Holes
Brownie Bites
Mini Muffins
Turkish Delights
Tiny Waffles
Kid-Sized Pancakes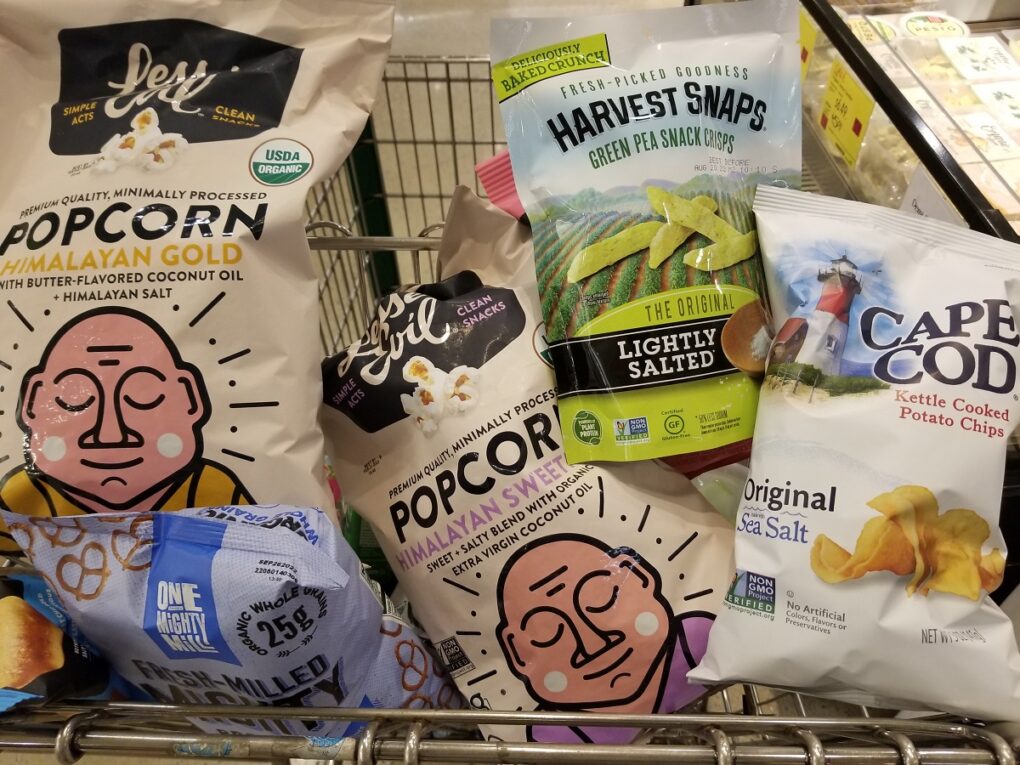 Gluten-Free Things to Dip in Chocolate Fondue (or Fountain)
Rice Crispy Treats
Kettle Corn
Merengues
Macaroons
Mochi Balls
Peanut Brittle
Dehydrated Cheese
Cheese Straws
Crispy Bacon
Fried Snap Peas
Chips & Biscuits to Dip in Chocolate Fountain
Cheez-itz
Crisp Biscuits
Nilla Wafers
Biscotti
Cereal Bars
Oreos
Nutter Butters
Potato Chips
Pretzels
Graham Crackers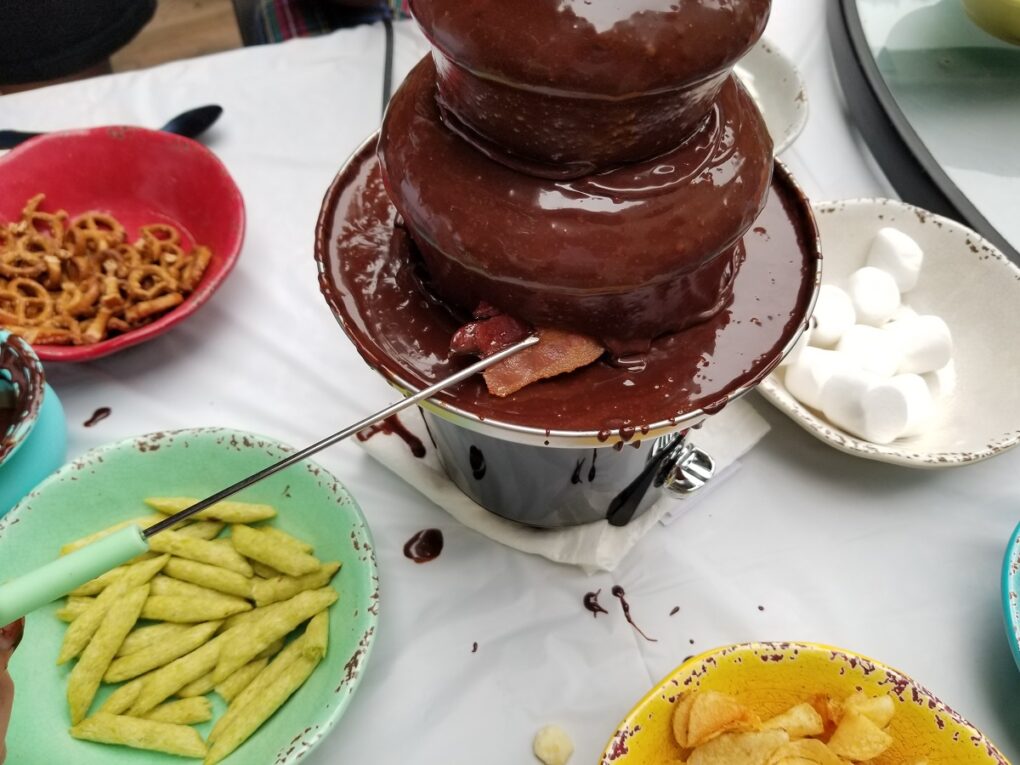 Large Nuts to Dip in Chocolate Fountain
Pili Nuts
Candied Peanuts
Macadamias
Brazil Nuts
Cashews
Walnuts
Almonds
Hazelnuts
Spiced Pecans