Bringing healthy foods that don't need refrigeration is a great option to save money and time while on the road. Since I travel most weeks for work, I've gotten to truly test out the best nonperishable foods to bring on a road trip for kids and adults.
All these healthy road trip foods don't need refrigeration for at least a day, and most of them will last indefinitely. Whether you're planning a weekend getaway or a cross-country adventure, any of these healthy non perishable snacks will keep you satisfied without having to constantly stop at restaurants or grocery stores.
This article covers well over a hundred road trip food ideas that don't need refrigeration, including pre-packaged nonperishable snacks, meals for each time of day, and some simple recipes you can make ahead of time. Simply use the table of contents below to navigate to what type of road food you seek.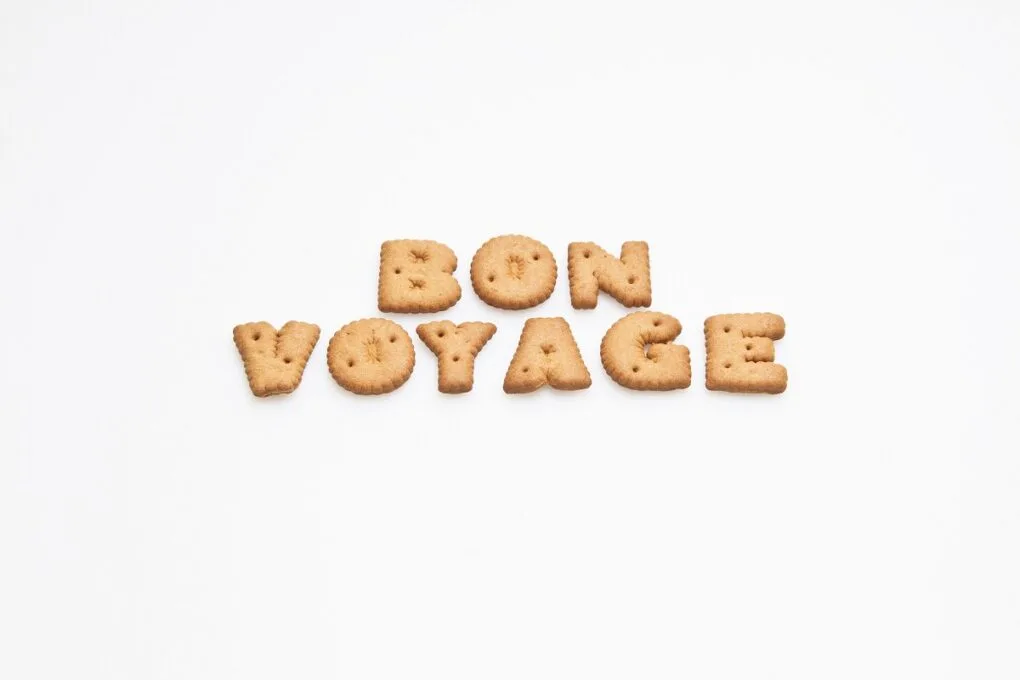 Healthy Non Perishable Snacks
Healthy pre-made snacks are among the best foods to bring on a road trip, because not only do they save you time, but they're easy to find and can please kiddos as well as adults.
Snacking Ramen
Protein Bars
Snack Bars
Homemade Pop-Tarts
Mini Muffins
Garlic Peas
Tahini-Based Fruit Dip (for crackers, chips, or other fruits)
Fresh Walnuts
Thai Chili & Lime Cashews (from Trader Joe's)
Shell-On Pistachios (Wonderful Pistachios are reliably delicious)
Salted Sunflower Seeds
Toasted Pumpkin Seeds
Whole Peanuts
Raw Macadamia Nuts
Spiced Pecans (homemade are easy & less expensive!)
Chocolate-Covered Almonds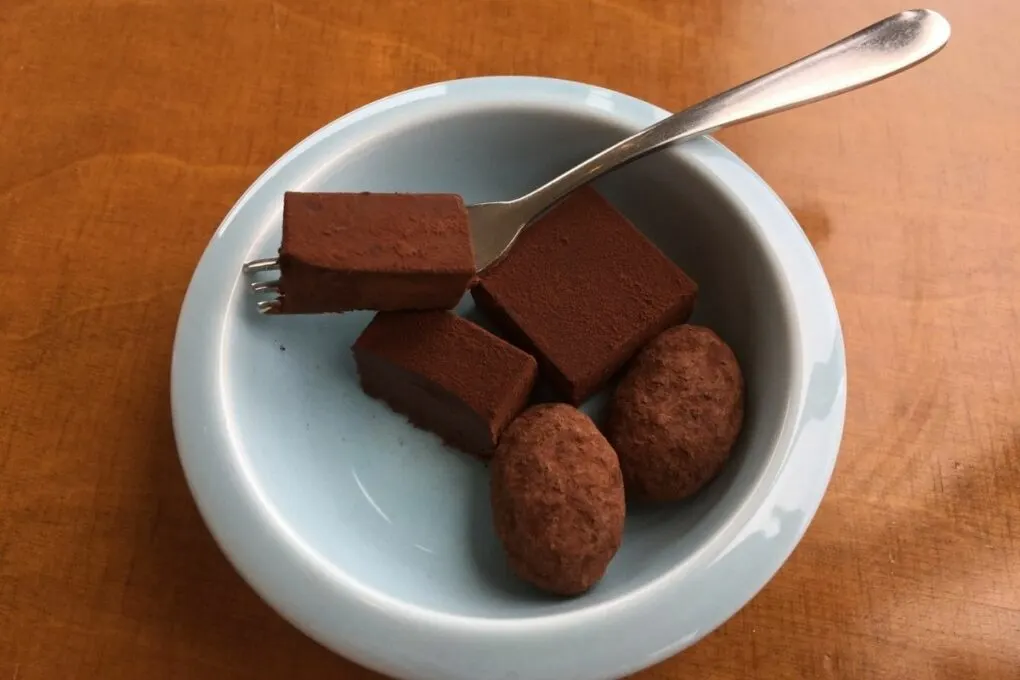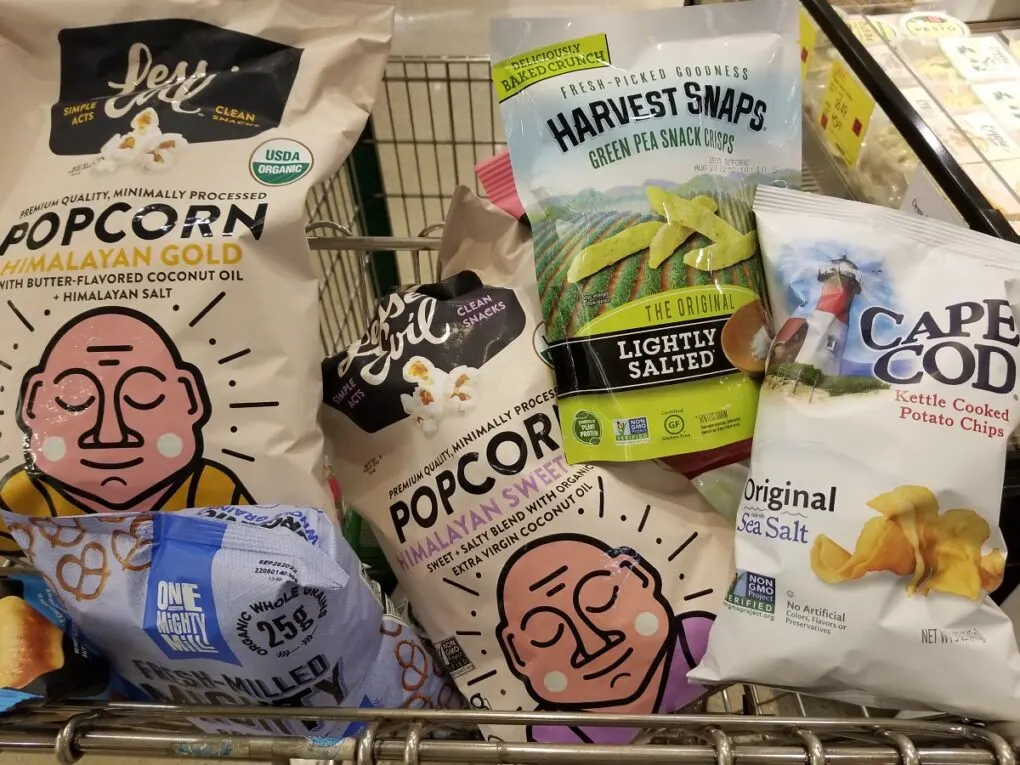 Healthy Road Trip Snacks for Kids
Popcorn
Animal Crackers
Freeze-Dried Snap Peas (they'll be so obsessed with the crunch they won't even realize it's vegetables!)
Pretzels (filled or plain; whichever your kiddos prefer)
Cheese Sticks (mozzarella sticks are easiest to find)
Freeze Dried Cheese Bites (like Moon Cheese)
Apple Juice Packs
Healthy Fudge (Nut Butter or Seed Butter Base)
Graham Crackers
Nut or Seed Milk (this shelf-stable option comes in single-serves, as well, and can make getting your kid to eat breakfast just as easy as at home, especially with the addition of the crunchy freeze-fried fruit!)
Cherry Tomatoes
Fruits To Bring on a Road Trip
Dried Fruit (i.e. mango, pineapple, apple, etc.)
Freeze-Dried Fruits (for kiddos with missing teeth or anyone who doesn't like the tough texture of the dried versions; I recommend trying strawberries or mangoes)
Applesauce Cups
Mixed Fruit Cups
Canned Fruit
Raisins or Dried Cranberries
Watermelon Squares
Dates
Cherries on the Stem
Grapes
Apples or Apple Slices (great with peanut butter or tahini)
Asian Pears
Strawberries
Bananas
Dragon Fruit
Mango
Oranges
Kiwis
Blueberries
Gluten-Free Road Trip Snacks (Non Refrigerated)
Finding gluten-free snacks for road trips is easier than ever these days, and for my fellow grain-free friends, most of these options are also free from grains.
Baby Carrots
Celery Sticks With Dip
Pre-Cut Bell Peppers
Rice Cakes
Lentil Crackers (these can be homemade or sometimes found in stores)
Tortilla Chips
Cassava Chips (the Siete brand one comes in several shapes & sizes and we love it with hummus or salsa at my house)
Potato Chips
Corn Nuts
Clusterbucks (Chocolate Buckwheat Treats)
French Macarons (fillings vary)
Coconut Cookies or Macaroons
Halva (Sesame Seed-Based Sweet Treat)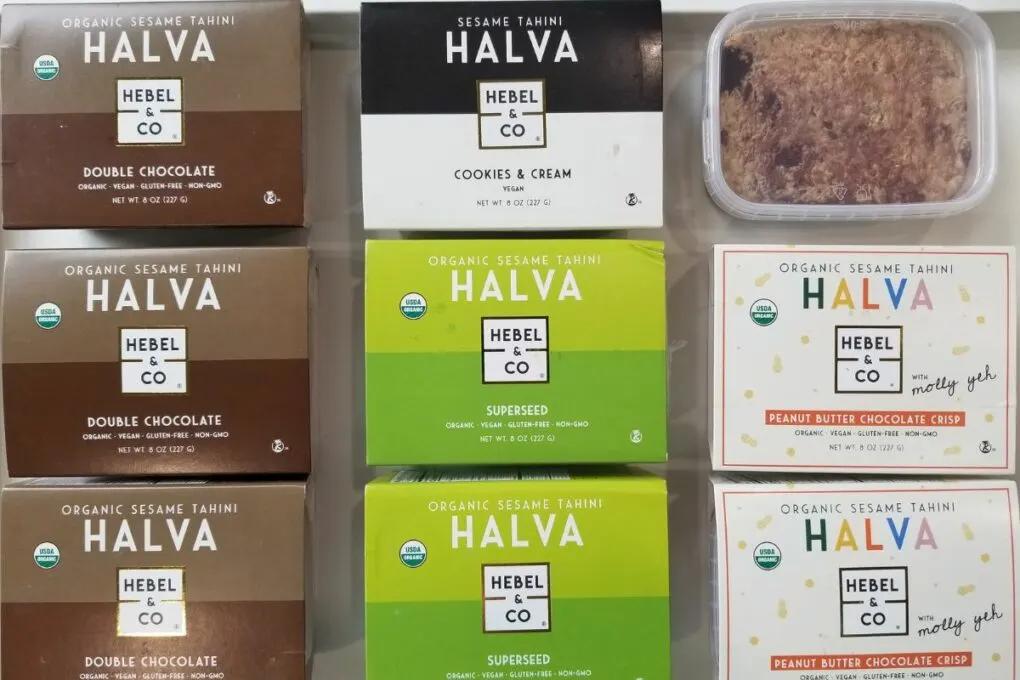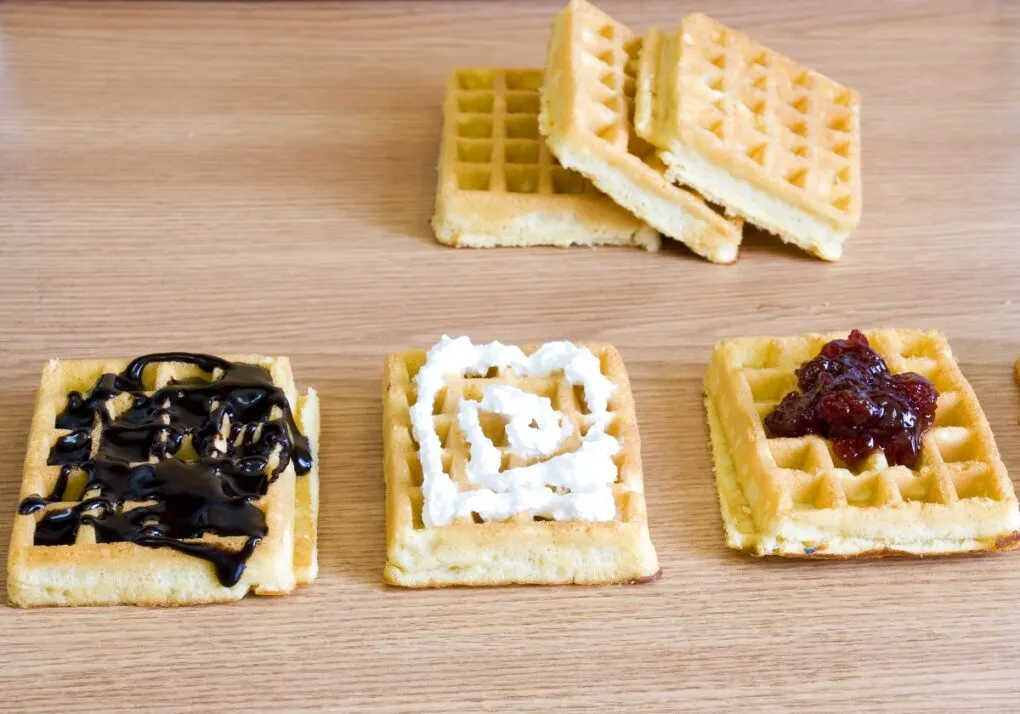 Healthy Road Trip Meals for Breakfast
Bagels
English Muffins
Cereal
Blueberry or Chocolate Chip Muffins
Protein Bars
Cereal Bars
Granola (here's my favorite recipe)
Waffles (making studier versions ahead of time makes them easy to be stored in bags & drizzled with jam, nut butter, or chocolate spread for a sweet treat)
Banana Bread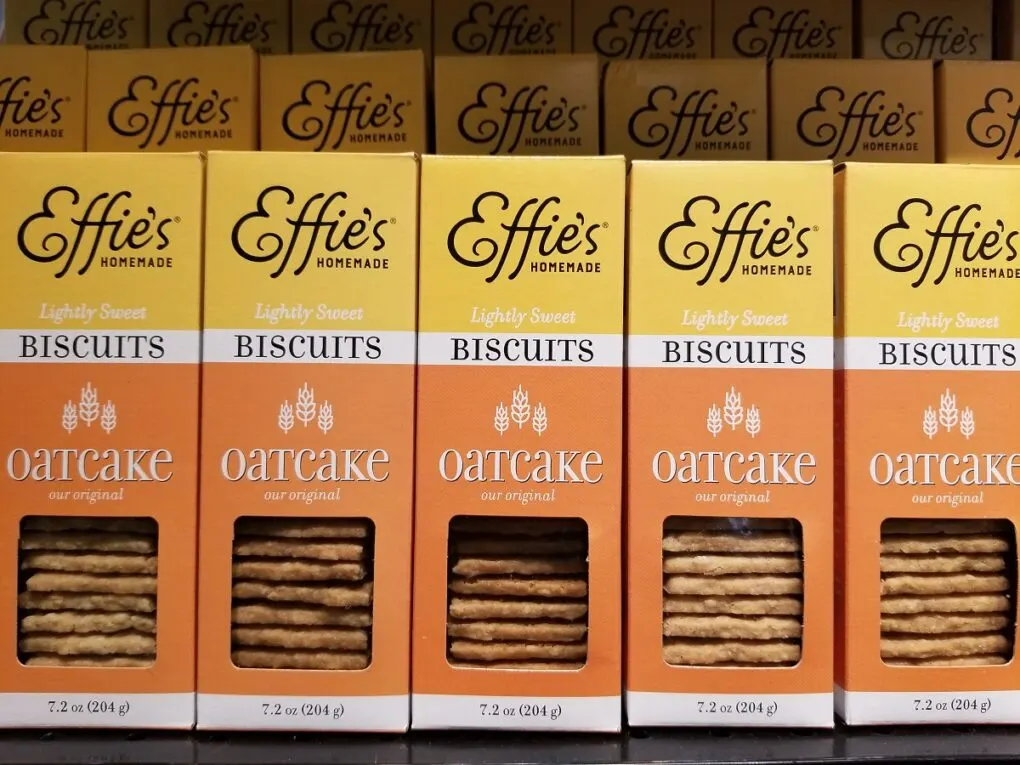 Healthy Road Trip Meals for Lunch
Peanut Butter and Jelly Sandwiches
Pita Bread (with deli meats, nut butters, pomegranate seeds, a sprinkle of granola, or any combination of flavors you take along)
Hard-Boiled Eggs
Trail Mix (Homemade or Store-Bought)
Crackers and Hard Cheeses (like parmesan or gouda)
Chips and Salsa
Packets of Nut Butter (Justin's brand is reliable)
Pita Chips and Hummus
Avocadoes
Healthy Road Trip Meals for Dinner
Canned Chili (Annie's brand is great)
Canned Soups
Canned Beans
Beef Jerky
Salmon Jerky
Canned Tuna or Chicken
Packet Rice or Quinoa
Packets of Lentil Stew or Chickpea Stew
Salami Sticks (can easily be sliced, or you can buy small ones for easy snacking)
Premade Falafel Balls
Baked Sweet Potatoes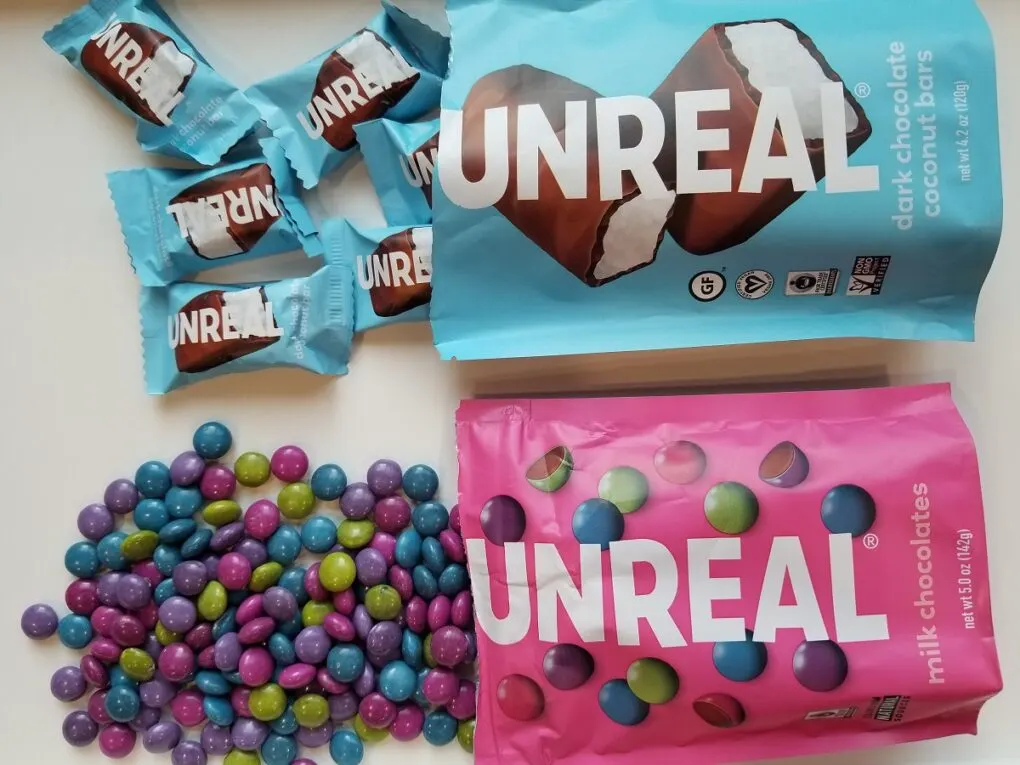 Sweet But Healthy Road Trip Snacks (Non Refrigerated)
Peanut Butter Cookies
Almond Flour Brownies
Rice Pudding Cups
Chocolate Tahini Spread
Candied Ginger Pieces
Energy Bites
No-Bake Cookie Dough
Pepero Sticks (or Pocky)
Peanut Brittle